Doosan Compact Stacker Trucks 1.0 – 1.25 Tonnes
The Doosan range of compact stacker trucks provide you with a flexible, high quality warehouse solution.
Our 1.0 – 1.25t stackers (compact line) meets and exceeds your warehousing needs. Our compact line has a narrow chassis, which makes it ideally suited to operate in tight conditions.
Building rugged and reliable, yet simple machines, has allowed us to become a leading provider of material handling equipment. By adding high specification features, and proven technology, our aim is to increase your productivity whilst lowering equipment lifetime costs.
All our products deserve to carry the label "Made in Germany" and our specialist teams ensure the highest quality of our products at each stage of the manufacturing process.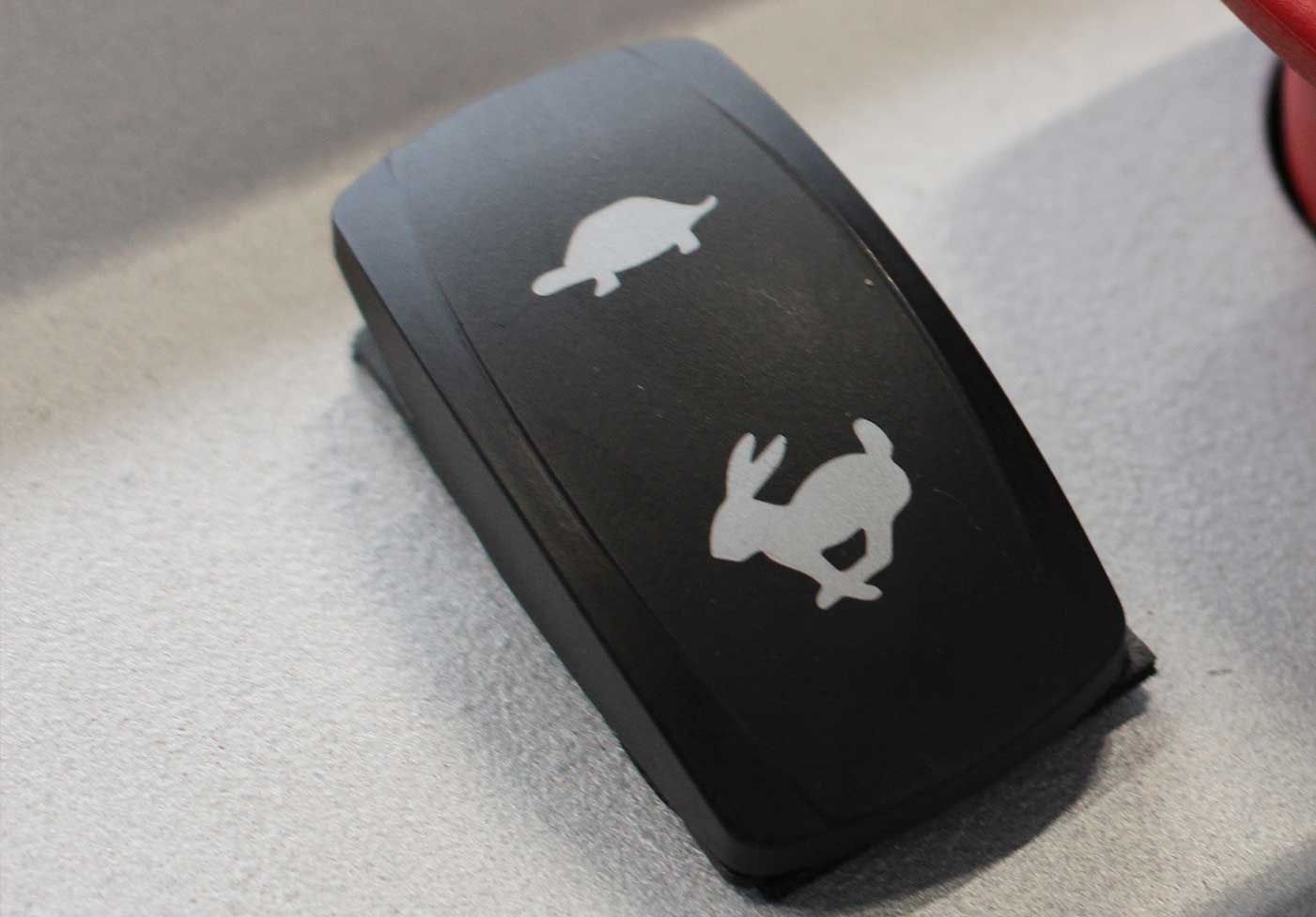 Turtle Mode
By pushing the turtle mode button when the truck operates in a warehouse, the truck travel speed will slow down. This mode ensures safely manoeuvring in delicate operating situations.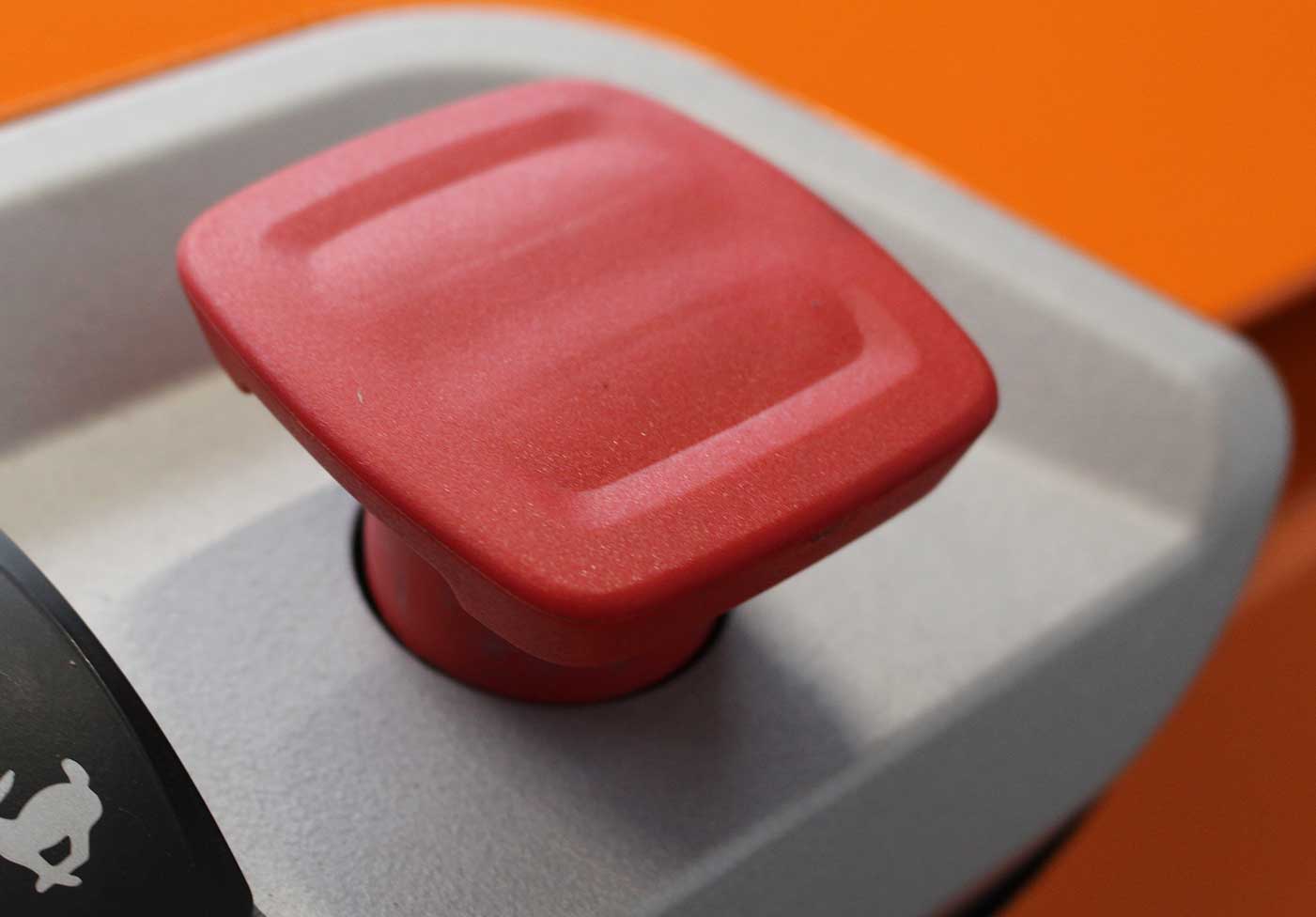 Emergency Stop
Large button with 'push away' safety function, safeguarding users when operating the pallet truck.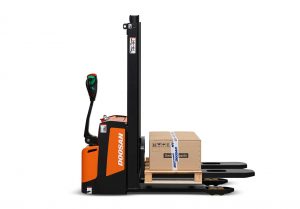 Great Stability
Safety is our number one concern and that's why we at Doosan find it very important to provide stable, robust machines that are safe to use, even in the toughest applications.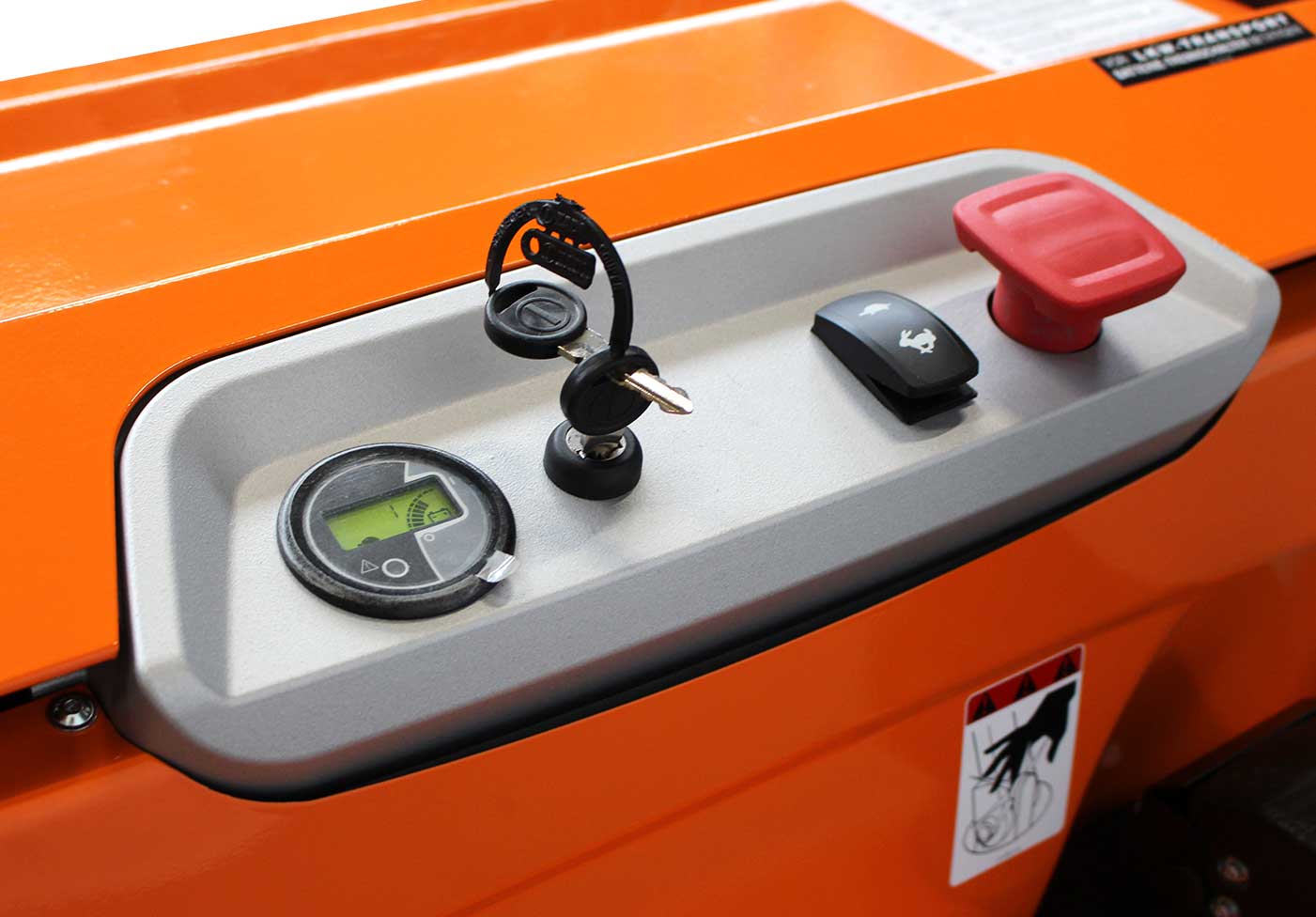 Clear Instrumentation
Easy-to-read instrument panel, displays all key truck parameters and settings.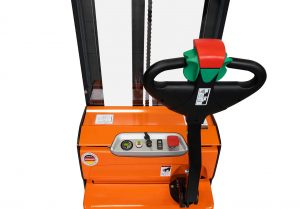 Tiller Control
Ergonomically designed tiller arm with dual butterfly switches, facilitating use by right or left handed operators. Integrated turtle buttons restricts travel speed when manoeuvring in tighter areas.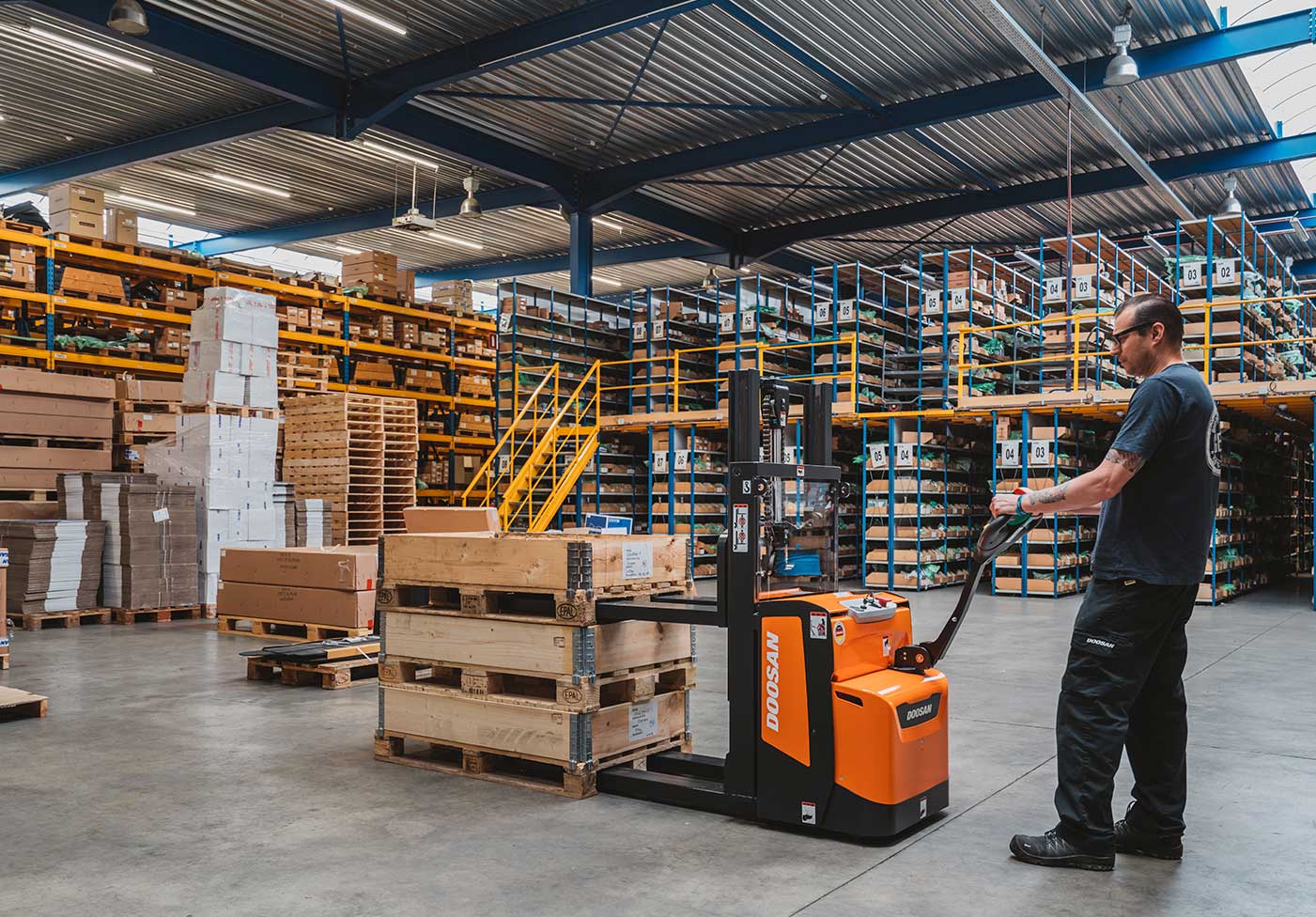 Easy Pallet Entry/Exit
Contoured fork design and tandem load wheels allow for easy entry and exit of palletised loads.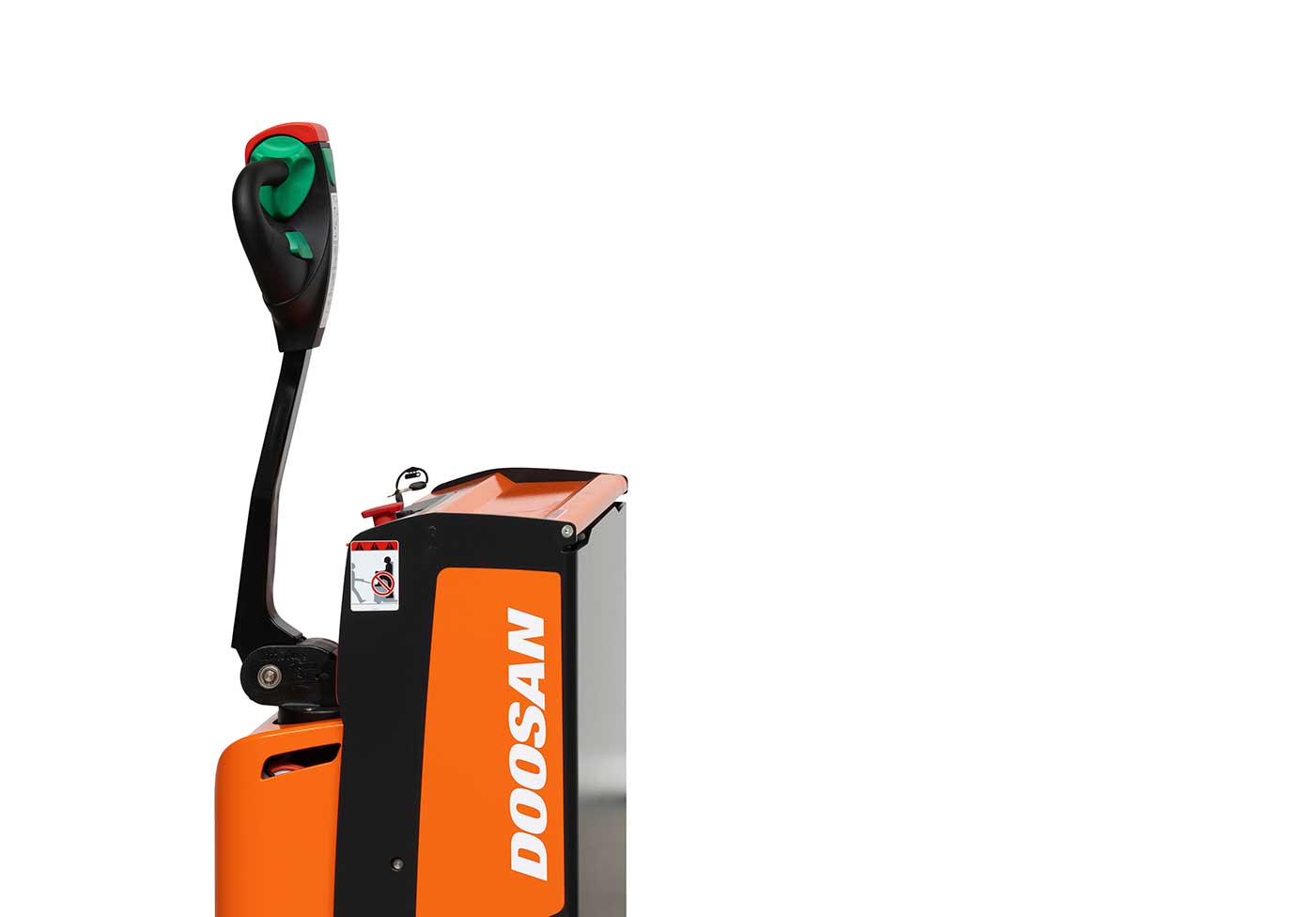 Override Upright Tiller Arm Lock
Override button allows the operator to drive the machine with tiller arm in upright position.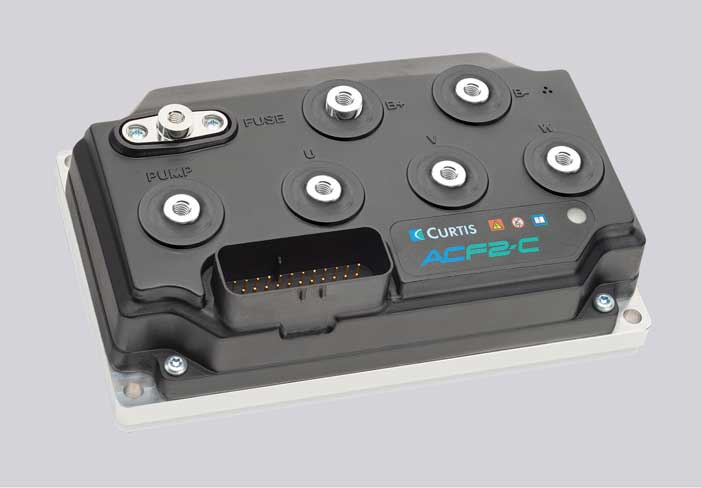 Curtis Controller
Fully programmable performance parameters give total customisation of acceleration, top speed and braking.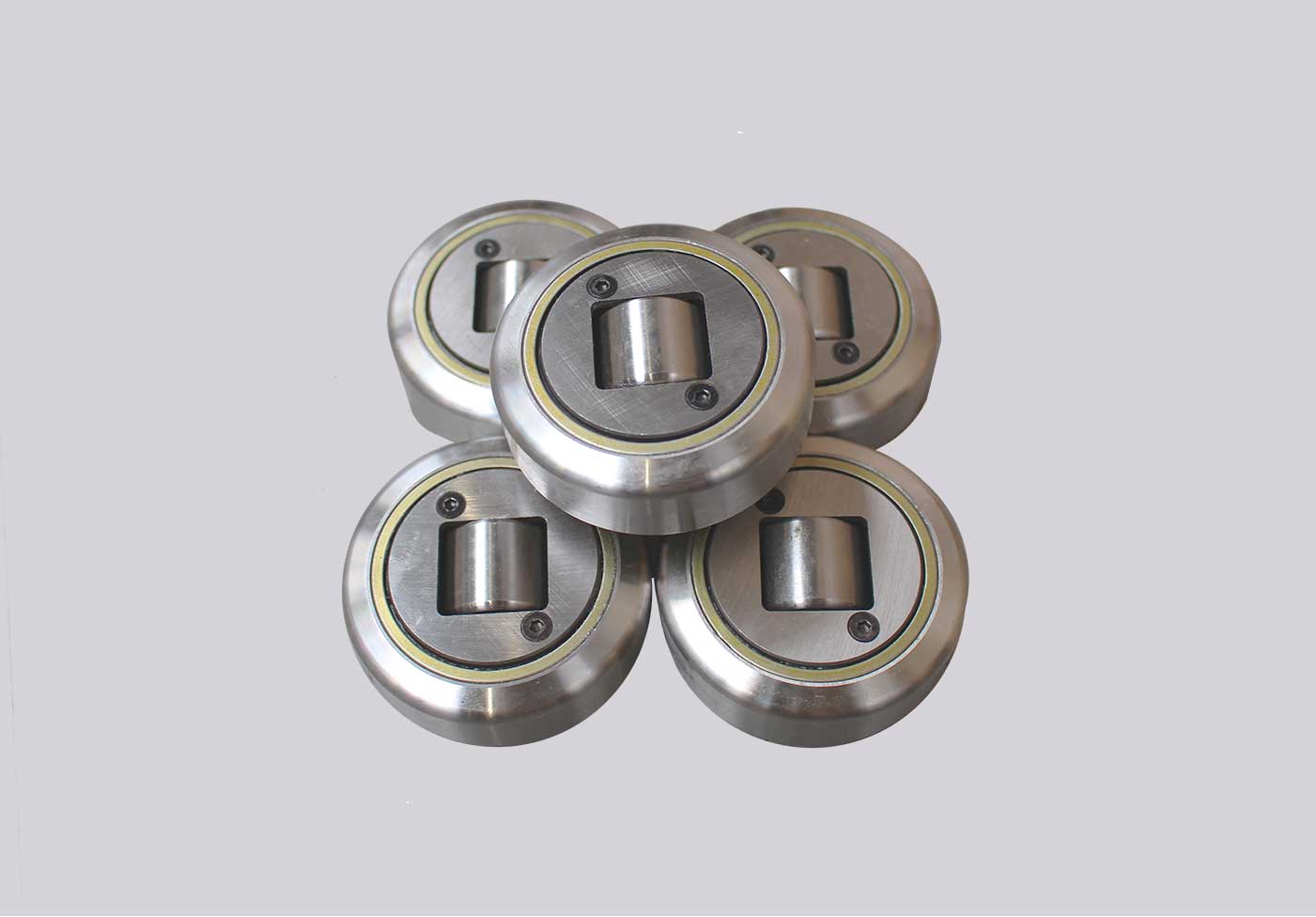 Combined Bearings
All machines with a mast are fitted with combined bearing to increase the reliability and precision.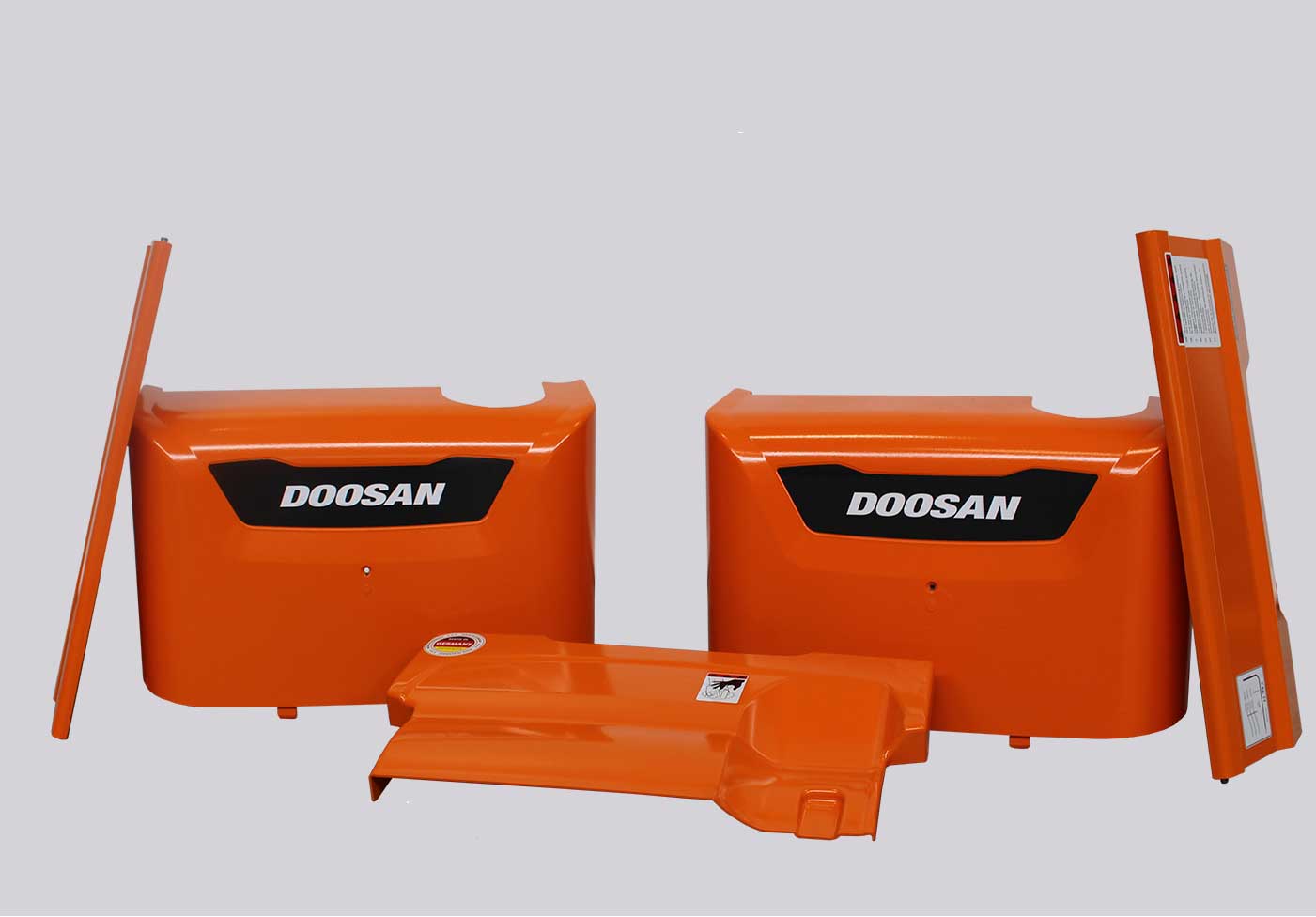 Robust Construction
Our heavy duty construction utilises thick plastic and a metal top cover, ensuring minimal damage, thus lowering lifetime costs. This low total cost of ownership makes our warehouse range perfect for even the toughest applications.

Worldwide Service Network
Doosan provides high-quality support, relying on our extensive dealer network. Highly-skilled professionals are always ready to help you.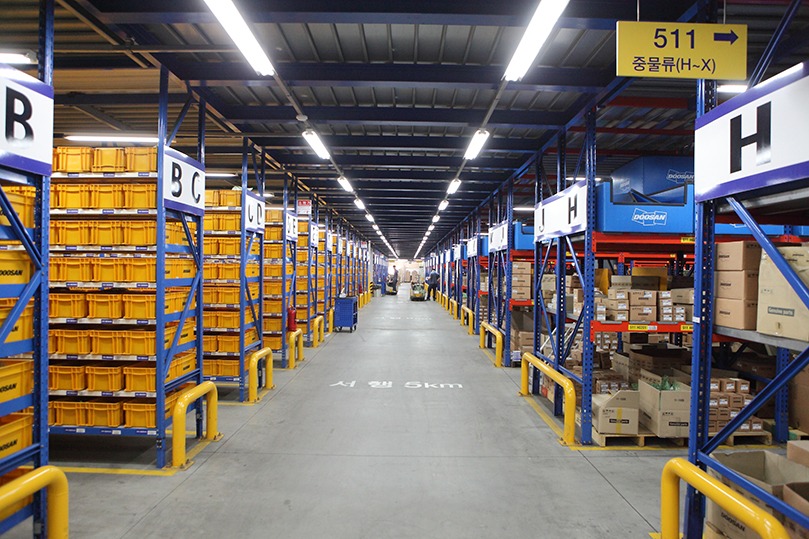 Doosan Genuine Parts
The parts warehouse, supplies high quality Doosan parts to your local dealer. Doosan Genuine Parts perfectly fit your truck.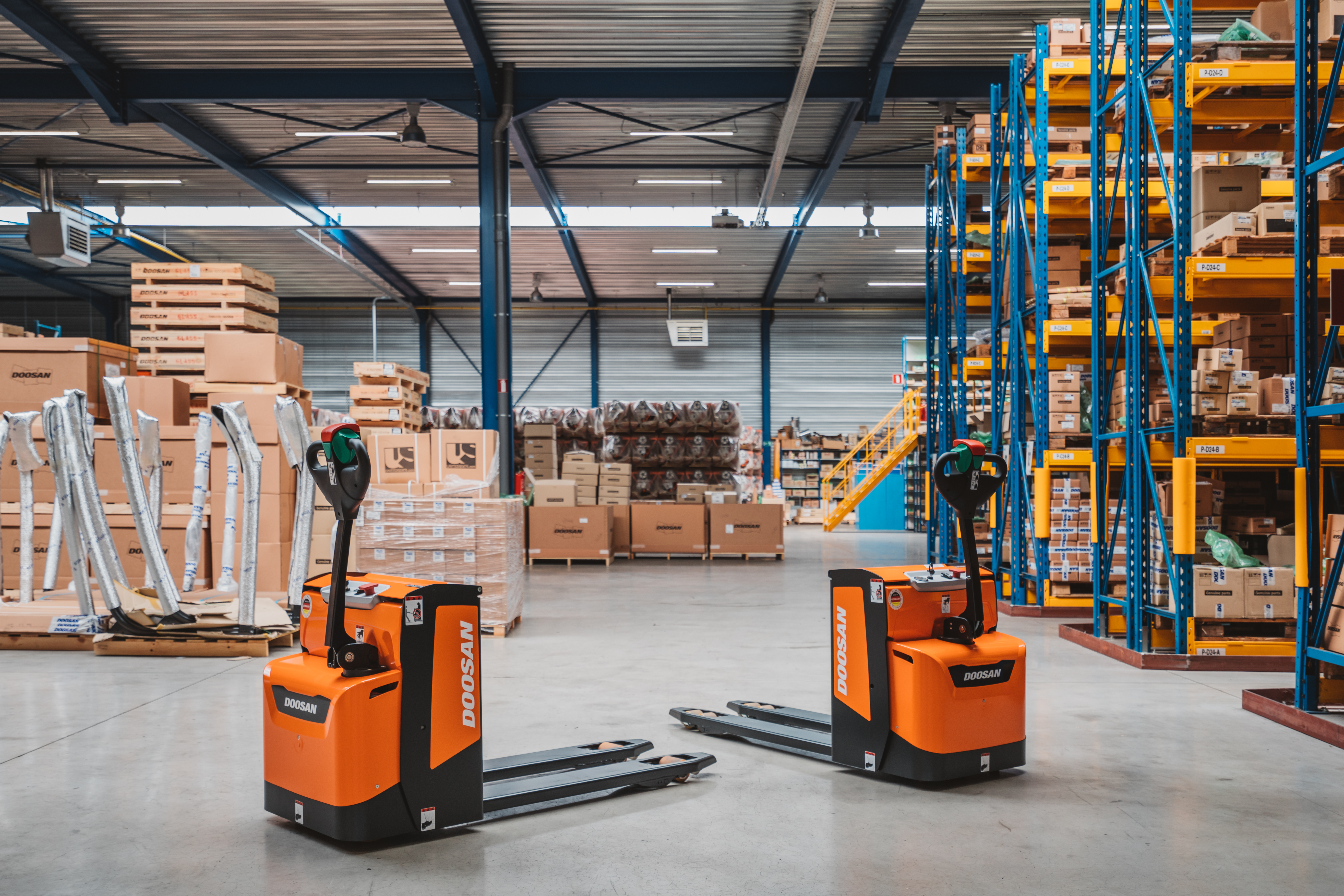 1.8 – 5.0 Tonne Powered Pallet Trucks
Simple, Powerful Performance with Powered Pallet Trucks from Doosan.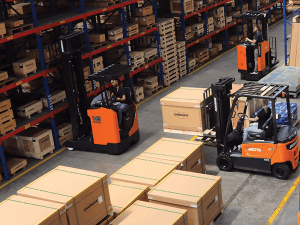 Reach Trucks
The Doosan Reach Trucks are an excellent addition to any warehouse. With several options to choose from there's a truck to work in any industry.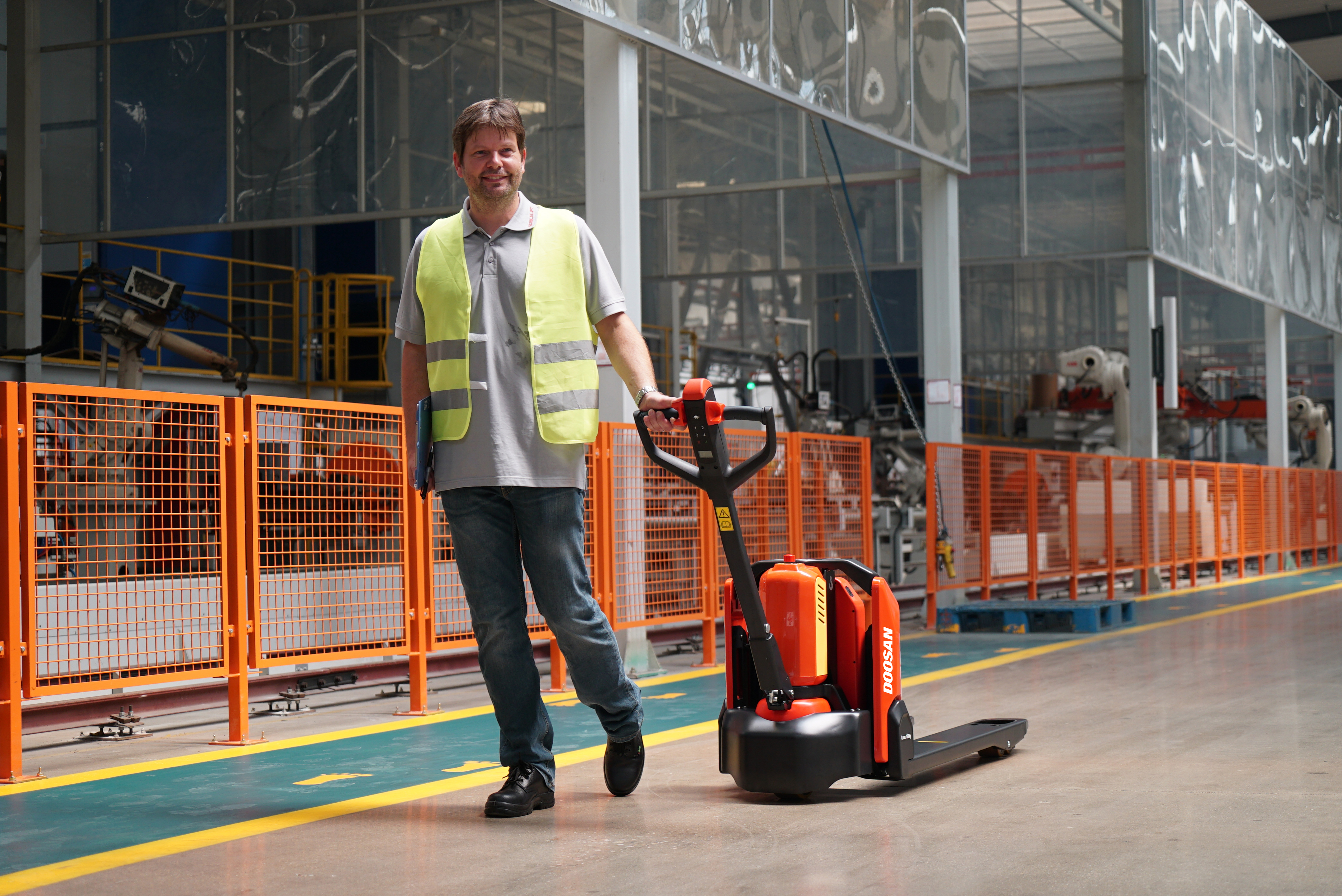 Lithium-Ion Powered Pallet Trucks
Lightweight, compact  1.5 and 2.0 tonne powered pallet trucks with Lithium-Ion power.