Doosan Stacker Trucks 1.0 – 2.0 Tonnes
The Doosan range of compact, heavy-duty and double stacker trucks provide you with a flexible, high quality warehouse solution.
Like the complete Doosan warehouse equipment range, Doosan stacker trucks are manufactured using precision German engineering; to provide you with a robust, reliable and flexible warehouse solution.
Compact Stacker Trucks
Built on a 660mm wide chassis, the Doosan range of compact stacker trucks have been specifically designed for use in applications where space is limited and you require a smaller turning circle.
Featuring low-noise and maintenance free AC motors, these trucks will provide reliable, powerful performance in a wide range of applications.
These trucks are available in capacities ranging from 1.0 to 1.6 tonnes.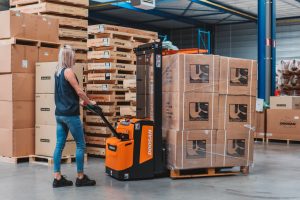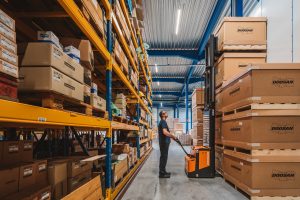 Heavy Duty Stacker Trucks.
The Doosan range of heavy-duty stacker trucks have been designed to provide a robust, reliable solution which can lift loads up to 5.4 metres in height. 
These trucks are manufactured on a slightly larger chassis than the compact line models, however with a maximum width of only 880mm, these trucks are still highly manoeuvrable in small spaces.
These trucks are available in lift capacities from 1.25 – 2.0 tonnes
Double Stackers
The Doosan range of double stackers have been designed to help improve operational efficiency by allowing two loads to be transported by one truck; doubling your productivity.
Featuring combined dual lift and drive bearings along with a clear instrument panel, these trucks provide a reliable and straightforward solution for many applications. 
These trucks can transport loads totalling 2.0 tonnes.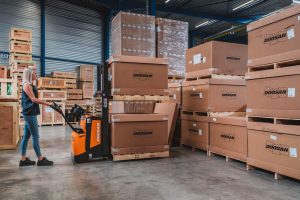 1.0 – 2.0 Tonne Lift Capacities Available
Dual Lift and Steer Bearings
Proportional Lift and Lower Bearings
Robust, Heavy Duty Construction
Automatic Braking Function
Electric Lift and Lower
If you'd like to request a free demonstration of one of the Doosan stacker truck models, fill out the contact form below and a member of our team will be in touch with you shortly.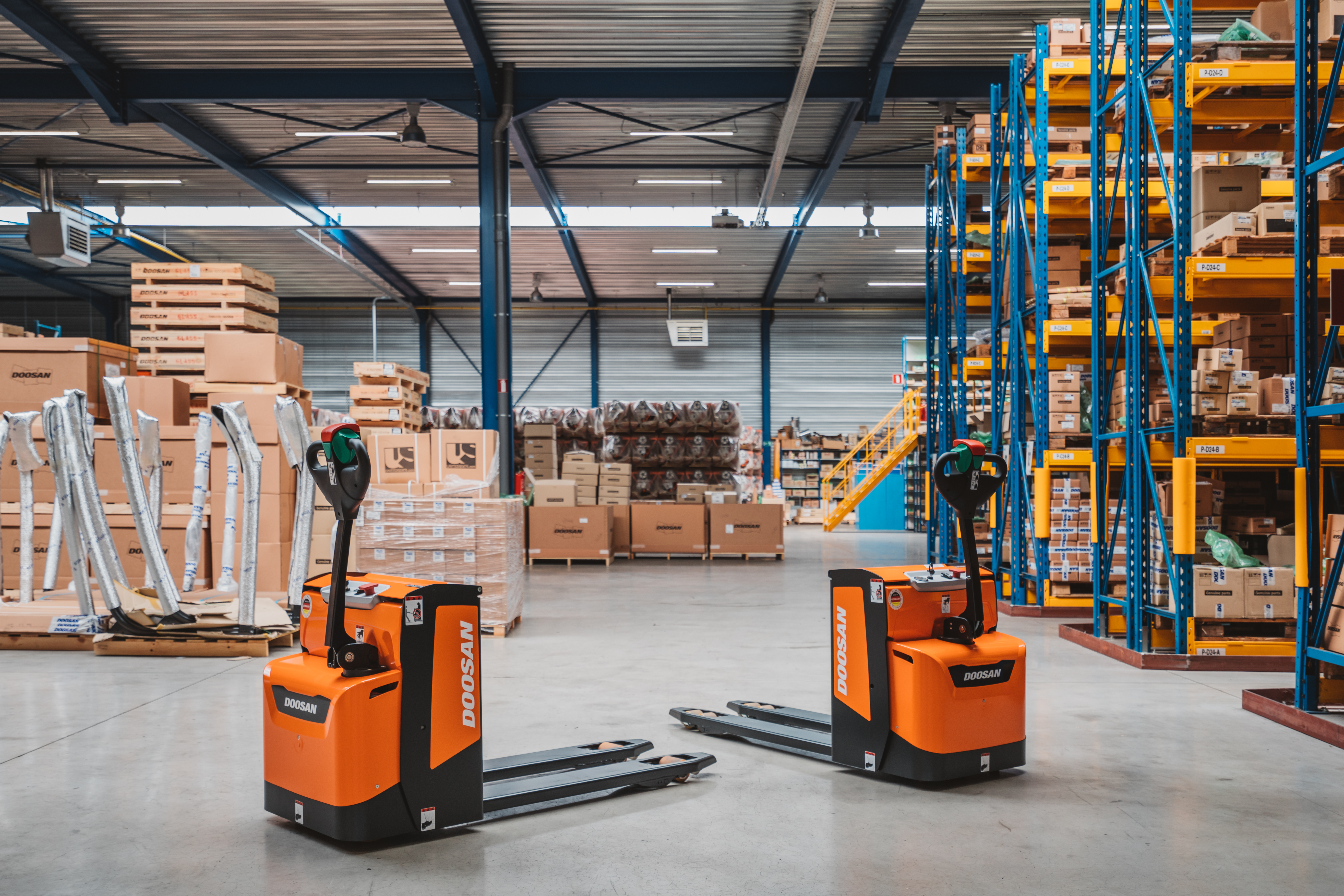 1.8 – 5.0 Tonne Powered Pallet Trucks
Simple, Powerful Performance with Powered Pallet Trucks from Doosan.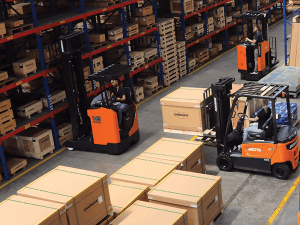 Reach Trucks
The Doosan Reach Trucks are an excellent addition to any warehouse. With several options to choose from there's a truck to work in any industry.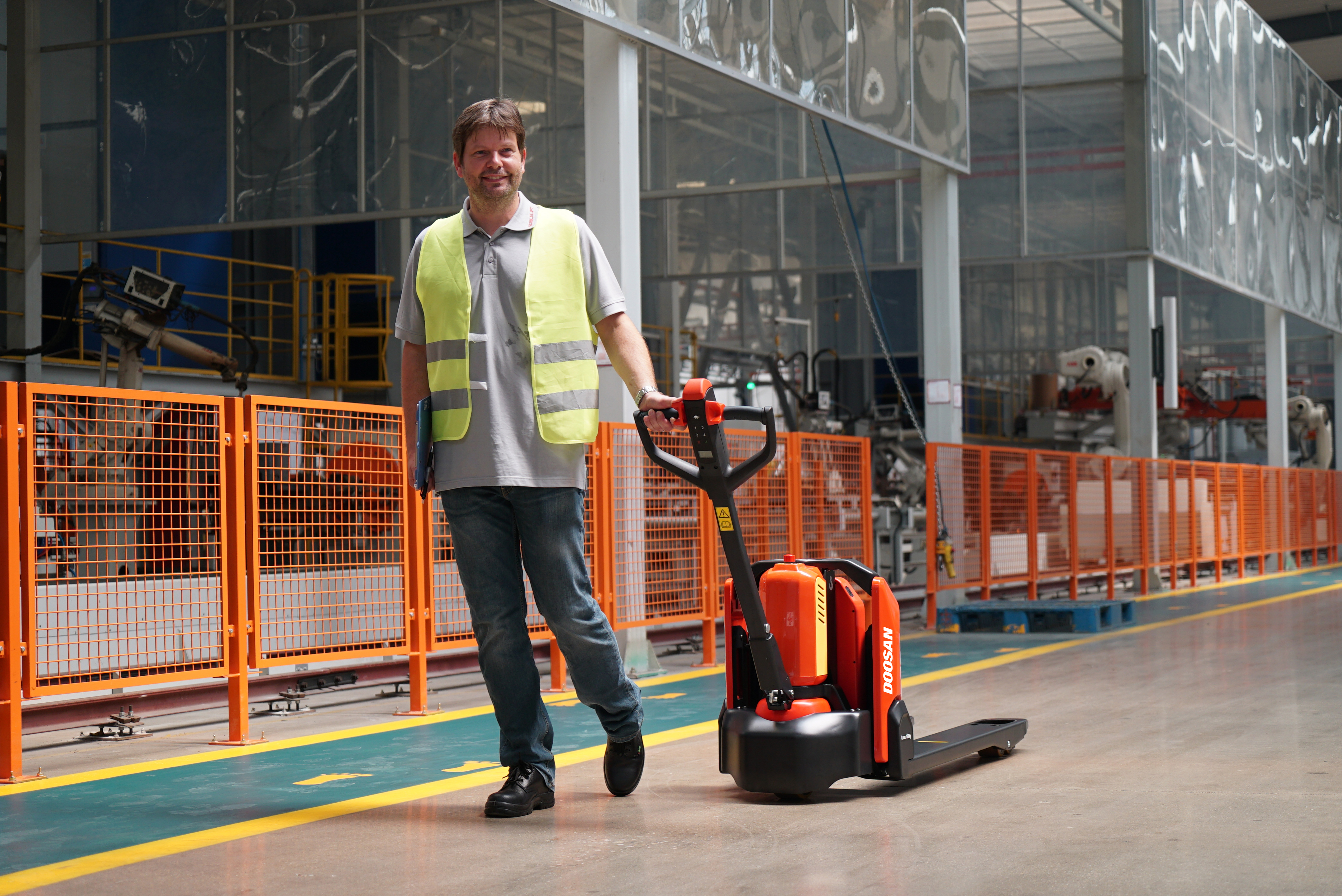 Lithium-Ion Powered Pallet Trucks
Lightweight, compact  1.5 and 2.0 tonne powered pallet trucks with Lithium-Ion power.