7-Series 3.5 – 5.5 Tonne LPG Forklifts
Robust and reliable gas powered forklifts with capacities from 3.5 – 5.5 tonnes.
Our 3.5 – 5.5t LPG forklifts are high powered and offer fuel efficient performance. The new world class Doosan 7-Series forklifts continue to follow the core Doosan tradition of delivering simple, powerful performance, whilst most of all, delivering the best possible value for our customers.
The specially designed ergonomic operator compartment keeps the operator in complete control at all times, improving productivity and reducing stress and fatigue. The 7-Series offers improved visibility and the latest design in ergonomic hydraulic controls. Thanks to an improved durable design and additional stability features, Doosan's new 7-Series trucks exceed the highest demands for a safe operation.
The PSI 4.3L engine delivers superior performance. The integrated ECU coordinates all critical functions including: governor, variable ignition timing, air-fuel ratio control and engine protection.
These trucks are part of our wider range of Doosan LPG Powered Forklifts available with lift capacities up to 7.0 tonnes.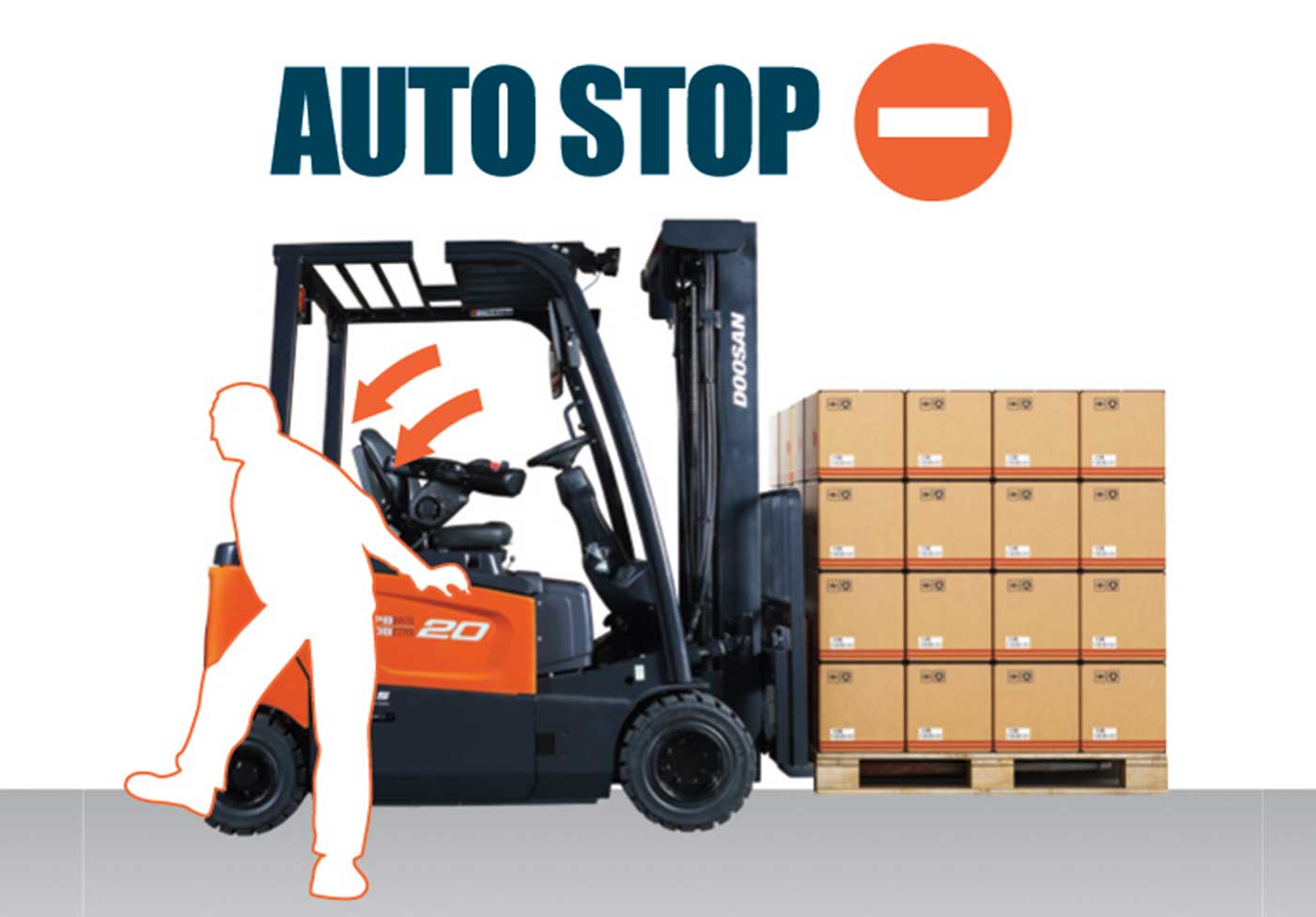 Operator Sensing System
Whenever the operator leaves the seat, the truck travel and mast lifting functions will stop.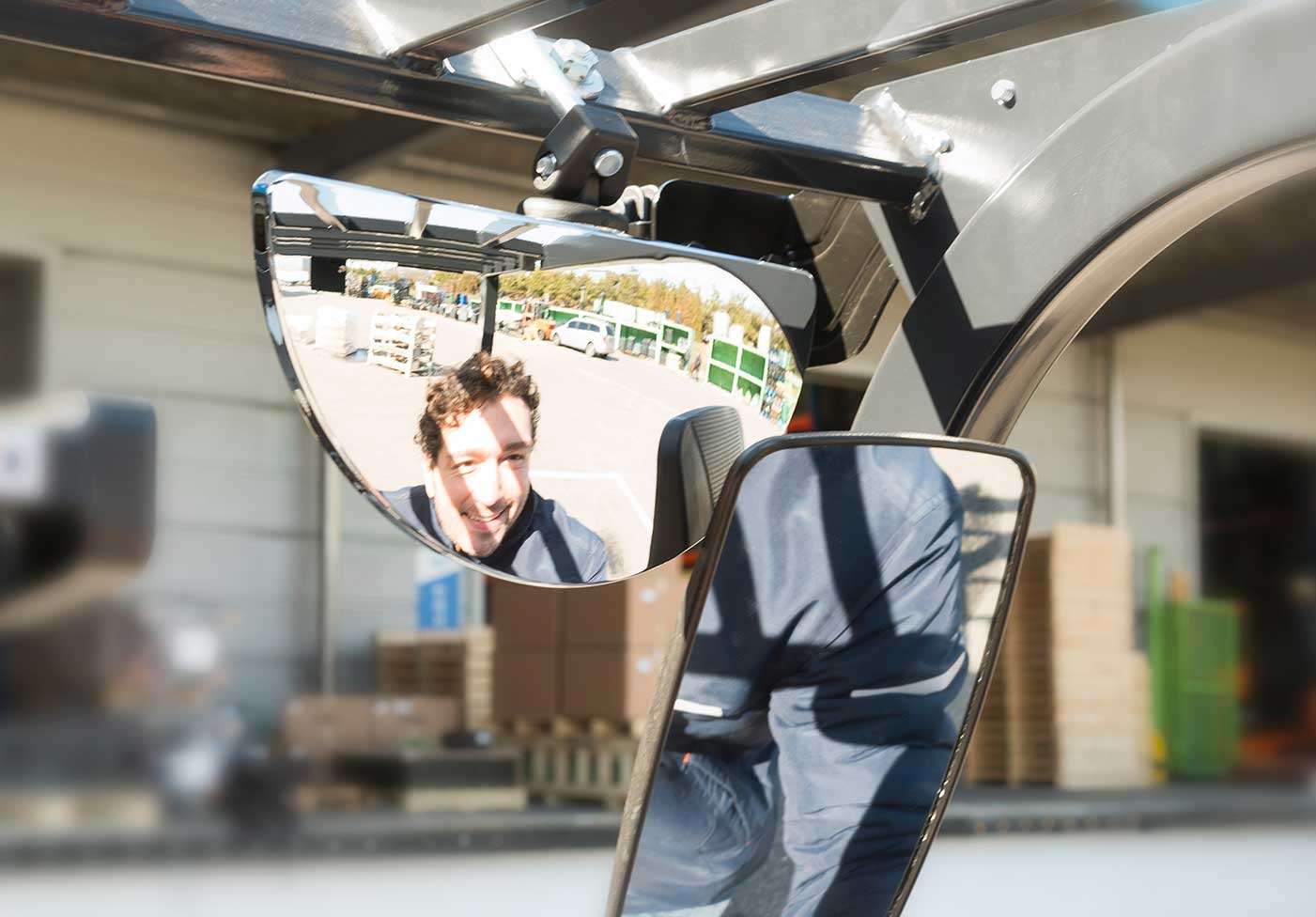 Panoramic Mirror
The panoramic mirror offers additional safety, to reduce accidents and damage to the truck, products or rack system.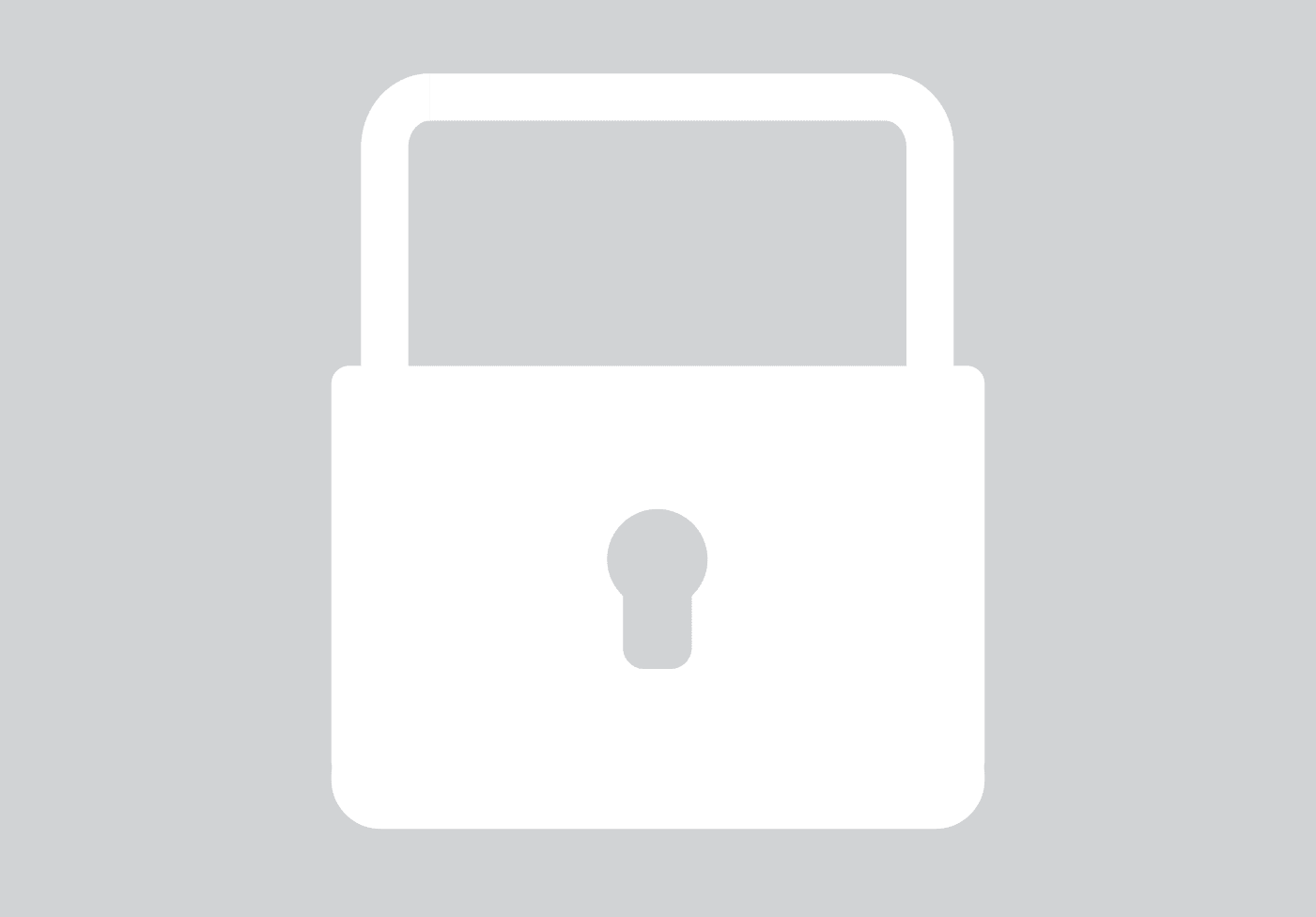 Mast Lowering Interlock
The hydraulic locking system prevents natural lowering and tilting of the mast, even when the operator leaves the truck unattended.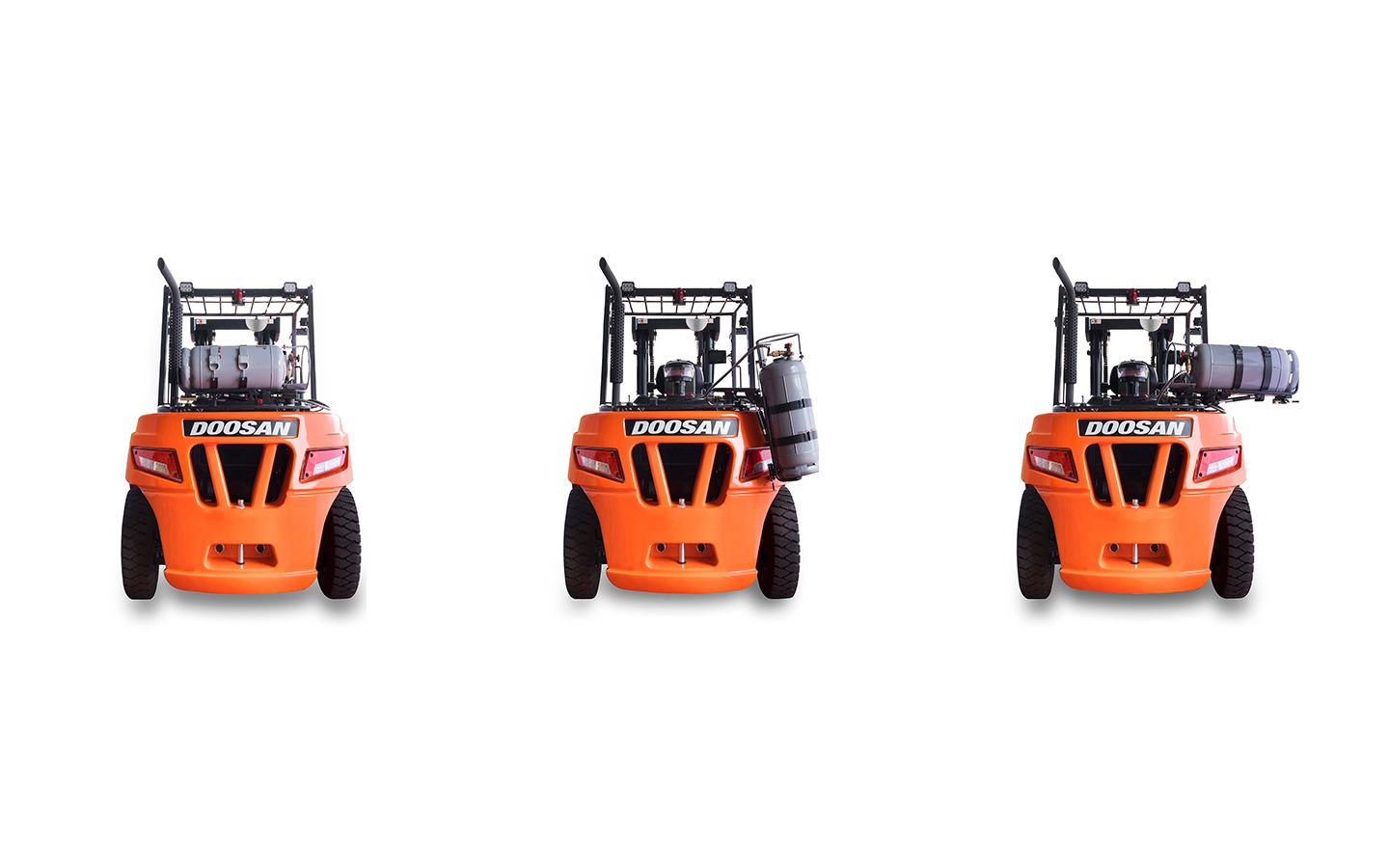 Swing & Out Gas Bottle Carrier
Swing out and down LPG carrier frees the gas bottle from over the counterweight and lowers the tank on a stable platform to minimise arm
and back strain for simple bottle installation and removal.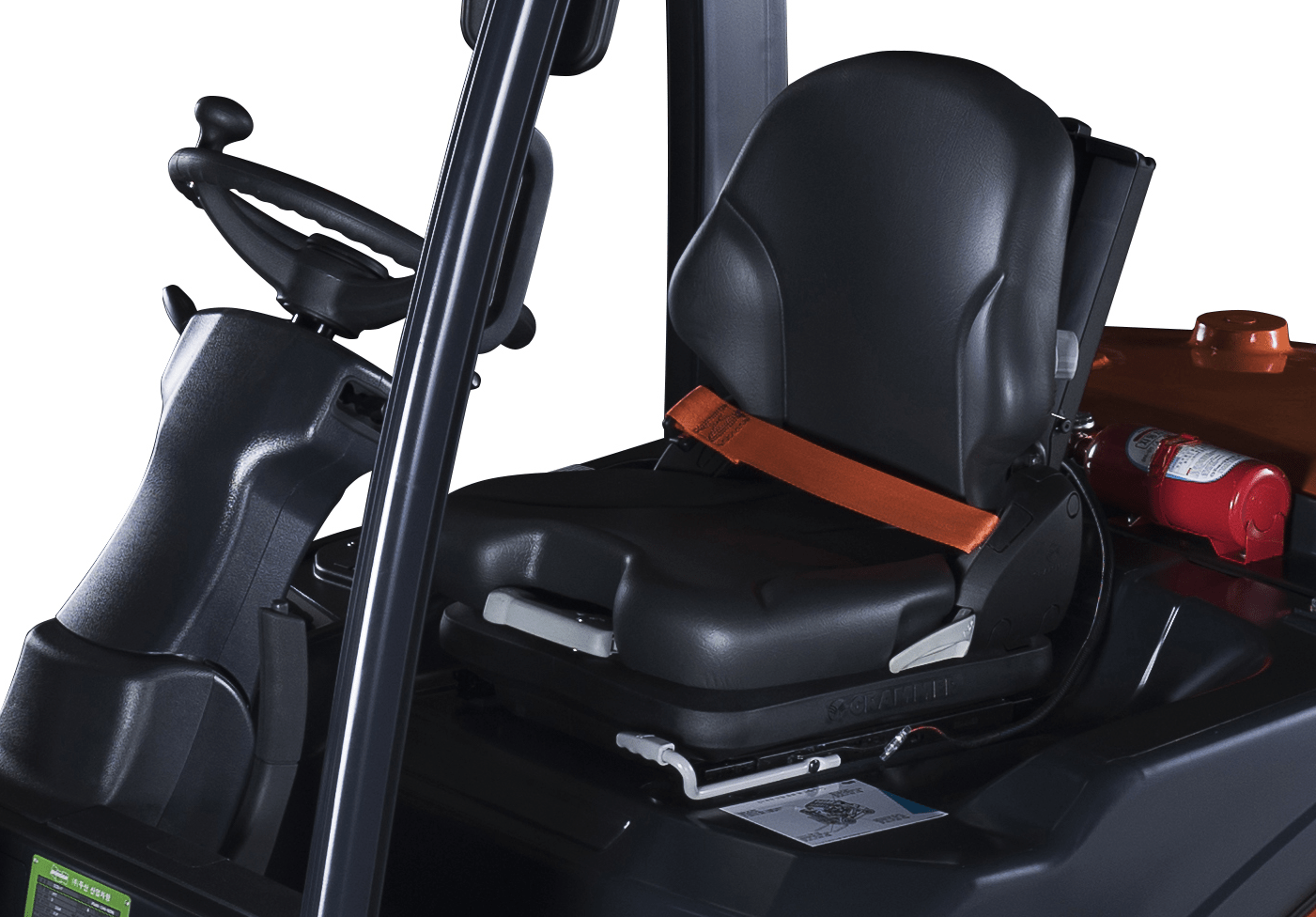 Premium Seat
Designed with a low-profile mechanical suspension that significantly reduces vibrations. It helps the operator stay comfortable, no matter how rough the day gets.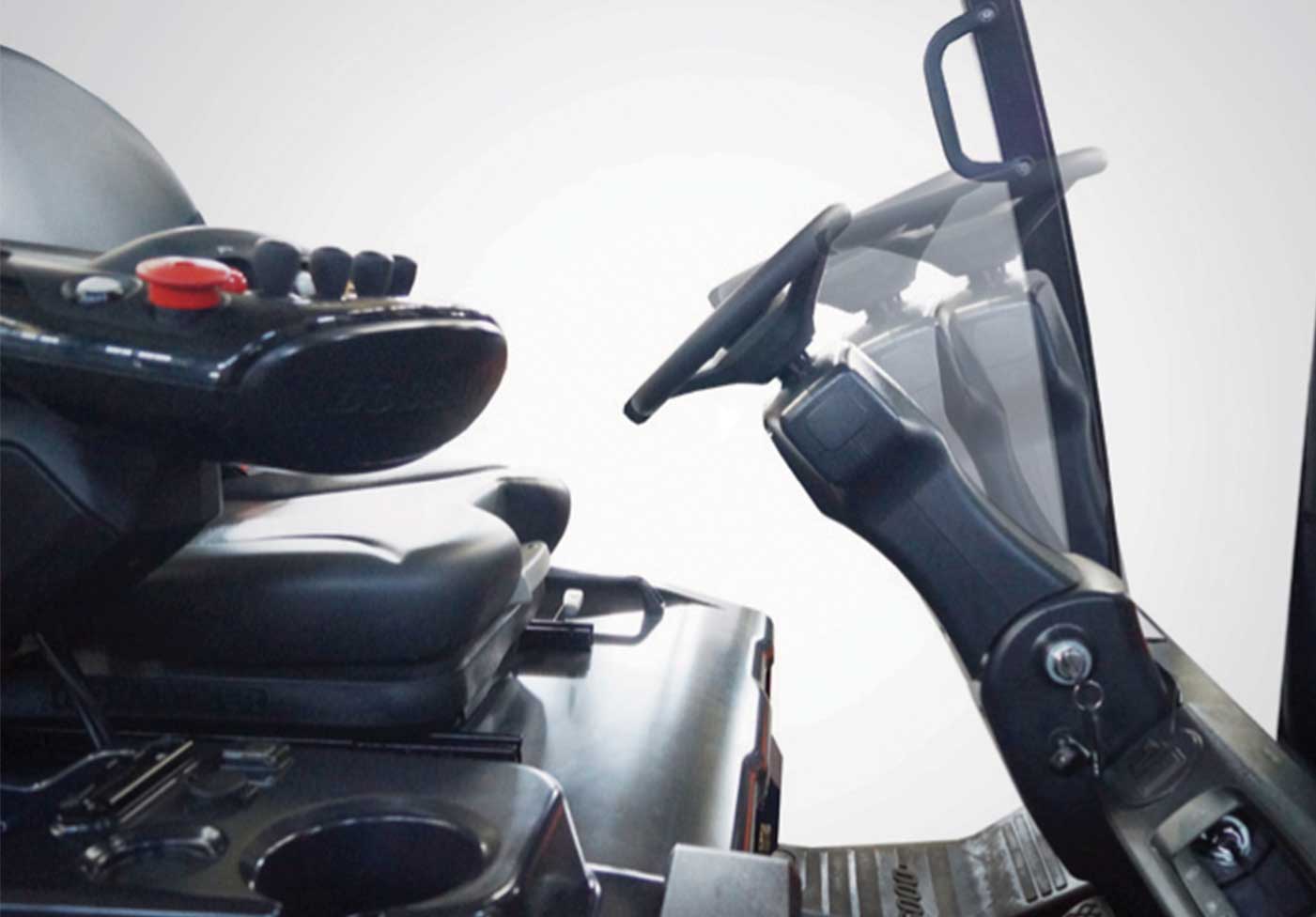 Adjustable Steering Column
The operator can change the stepless adjustable column to the best position that provides optimal convenience and comfort.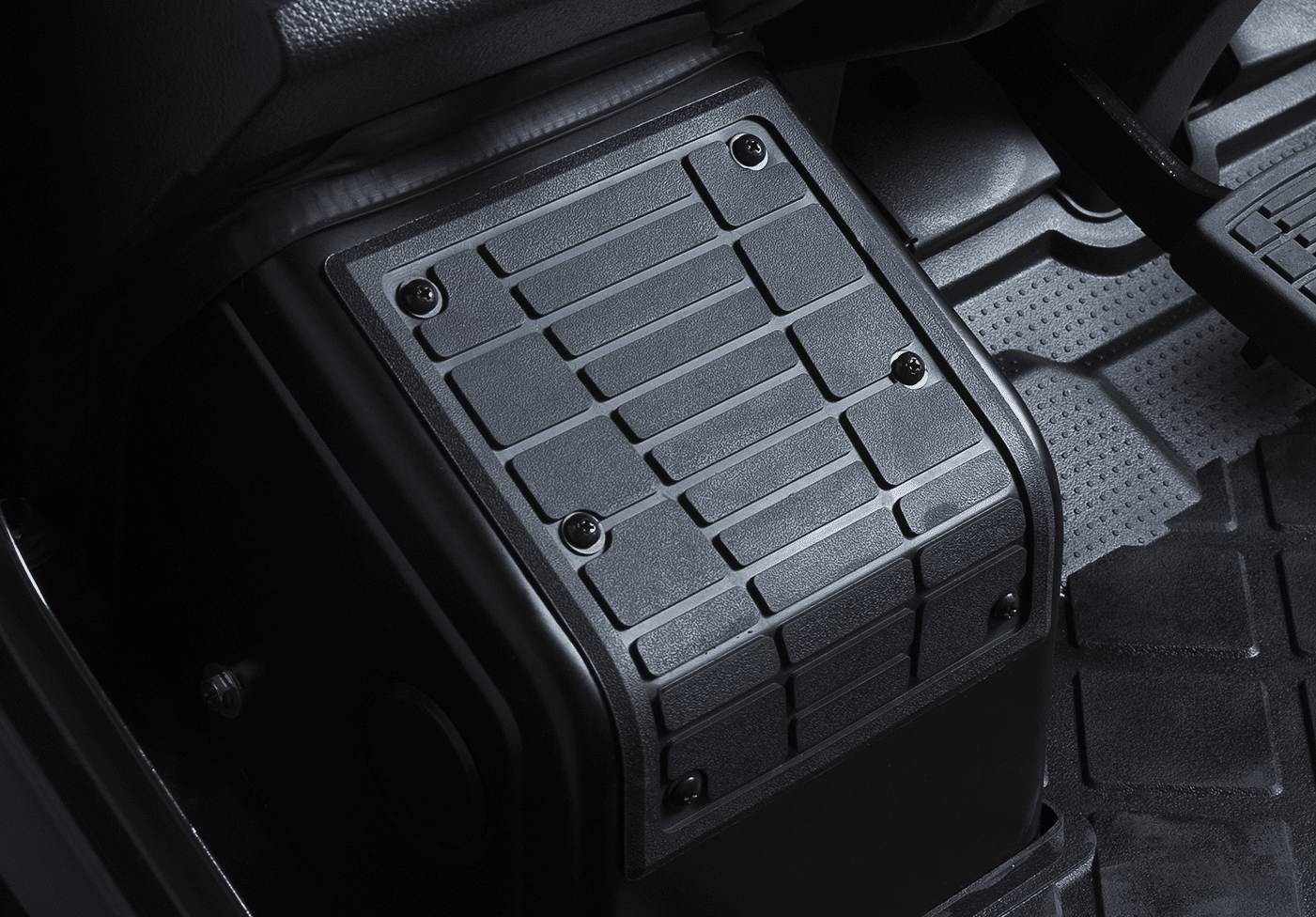 Tilt Cylinder Covers
The Tilt Cylinders are covered neatly, to avoid any hindrance to the operator. Furthermore, the Tilt Cylinder Cover creates additional space at the floor of the operator compartment.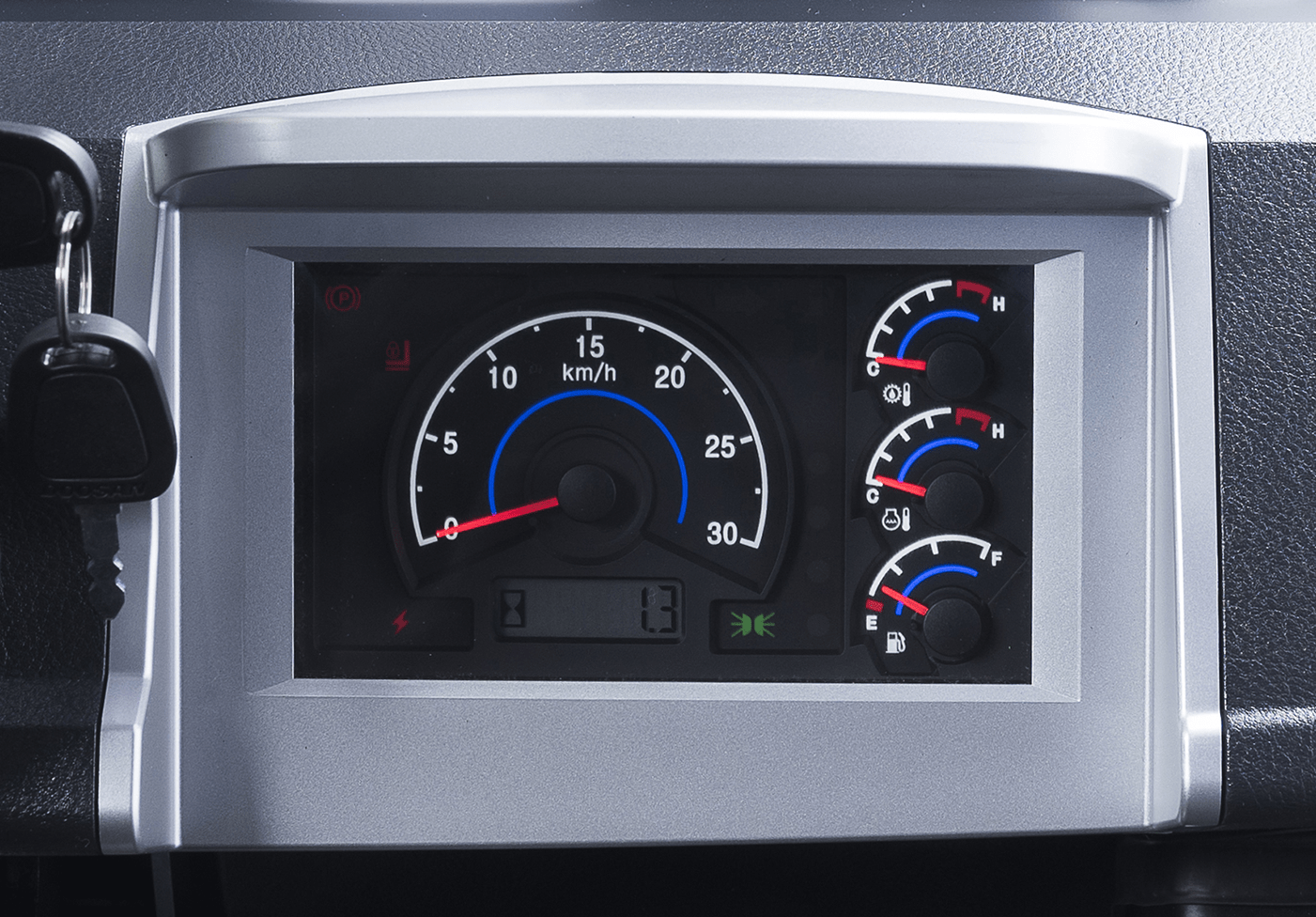 Instrument Panel
The easily readable, integrated instrument panel provides a clear overview of the truck's status. The operator is kept informed about the machine's operating conditions.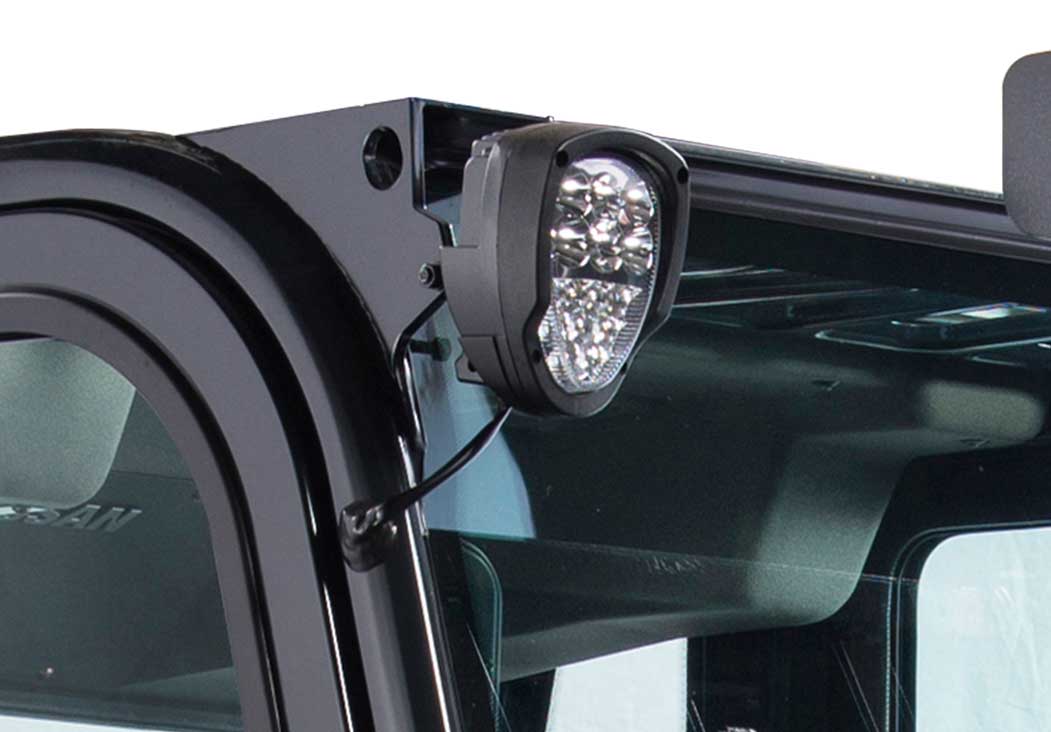 LED Combination Lamps
Brighter and longer lasting than traditional sealed beams or halogen lights.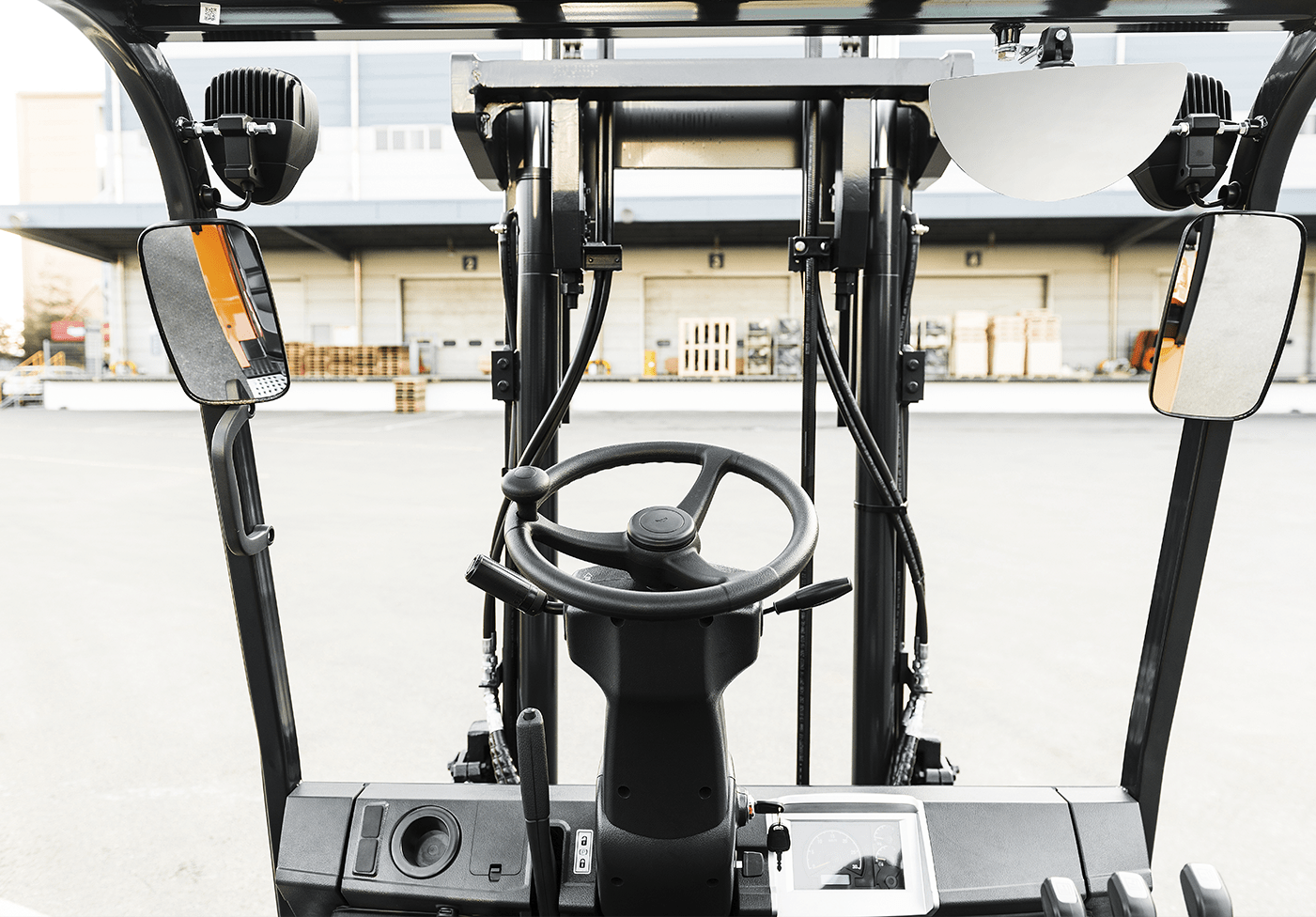 Mast Visibility
The neatly arranged hydraulic hoses and chains enhance wide front visibility.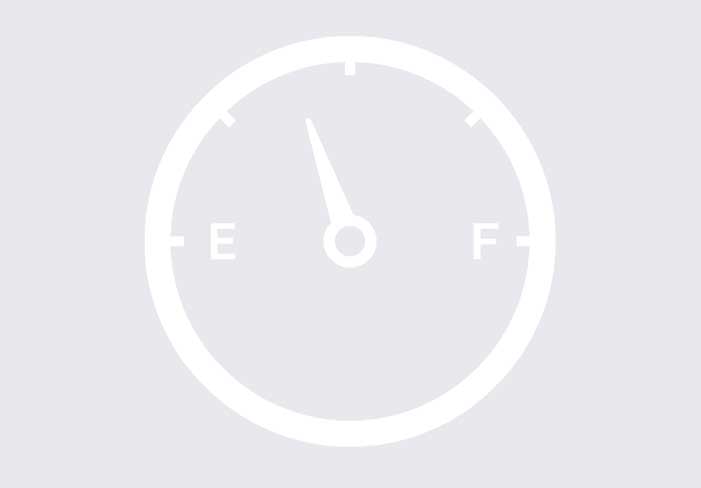 Improved Fuel Consumption
The friction is reduced and the fuel efficiency improved by using roller valve lifters.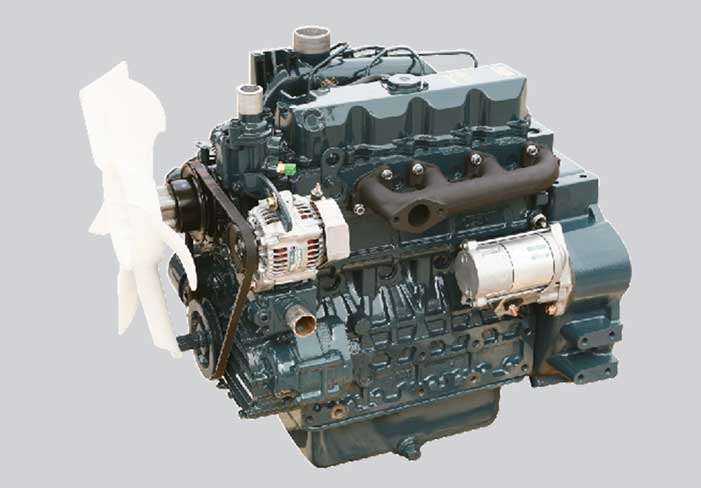 Fuel Efficient Engine
The Kubota engine is driven by an ECU that integrates and coordinates all critical functions including: governor, variable ignition timing, air-fuel ratio control and engine protection.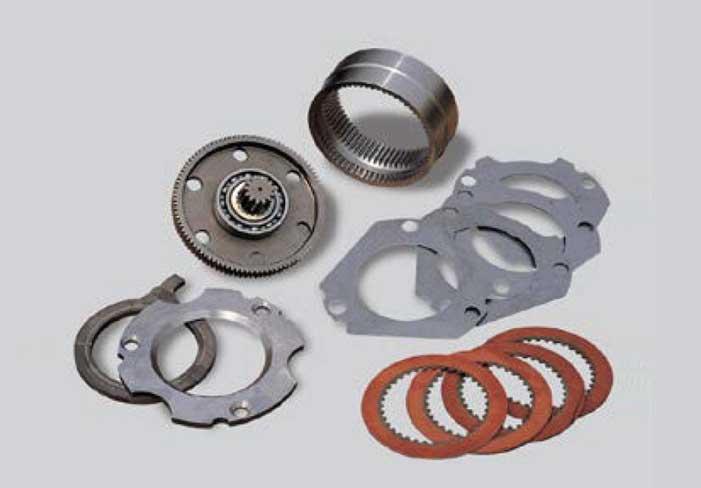 Oil-Cooled Disc Brakes
The oil-cooled disc brake system is totally enclosed, for maximum protection against contamination.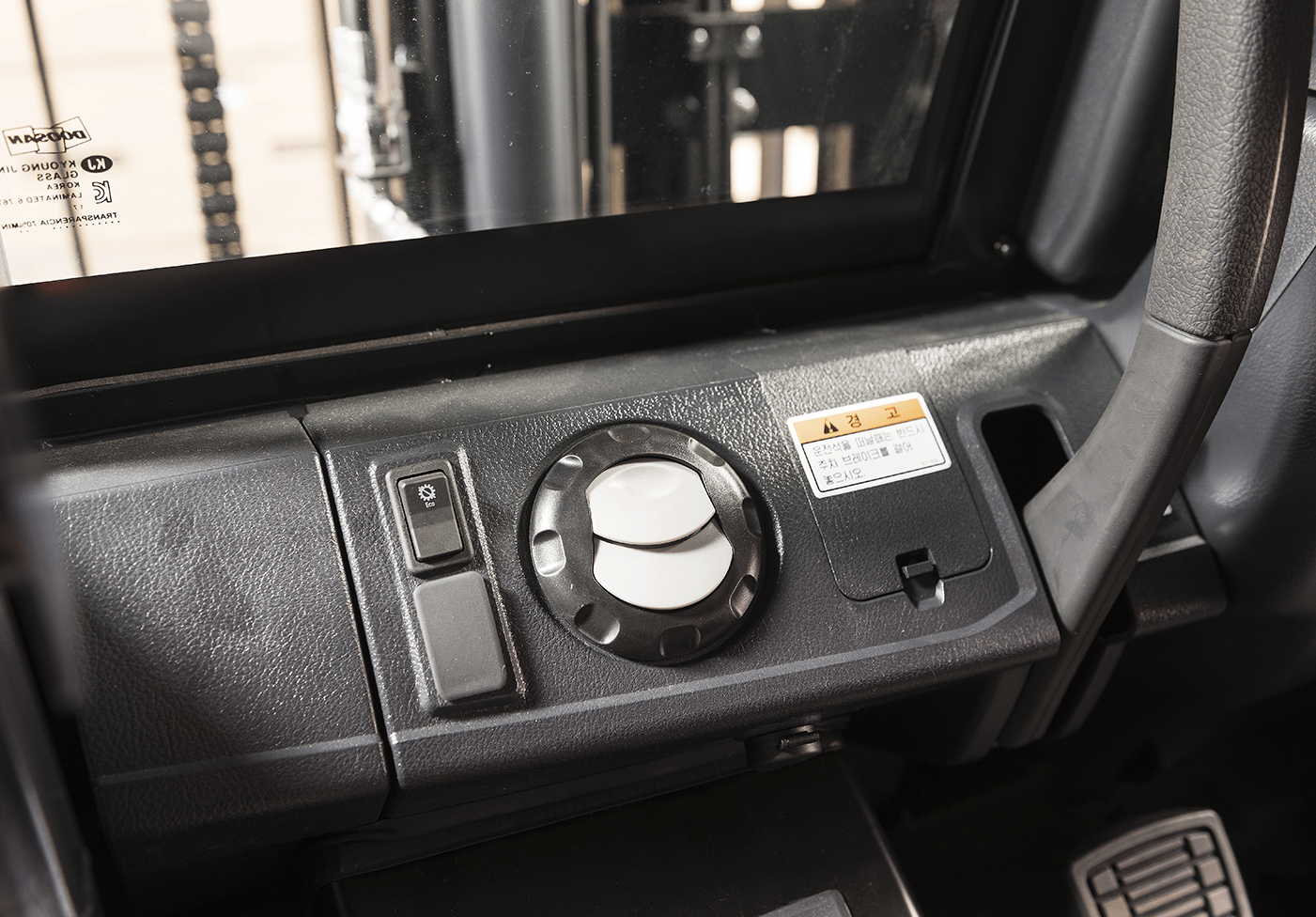 Multi Engine Map
Doosan offers 2 performance engine maps, which gives you the choice between standard mode and Eco mode.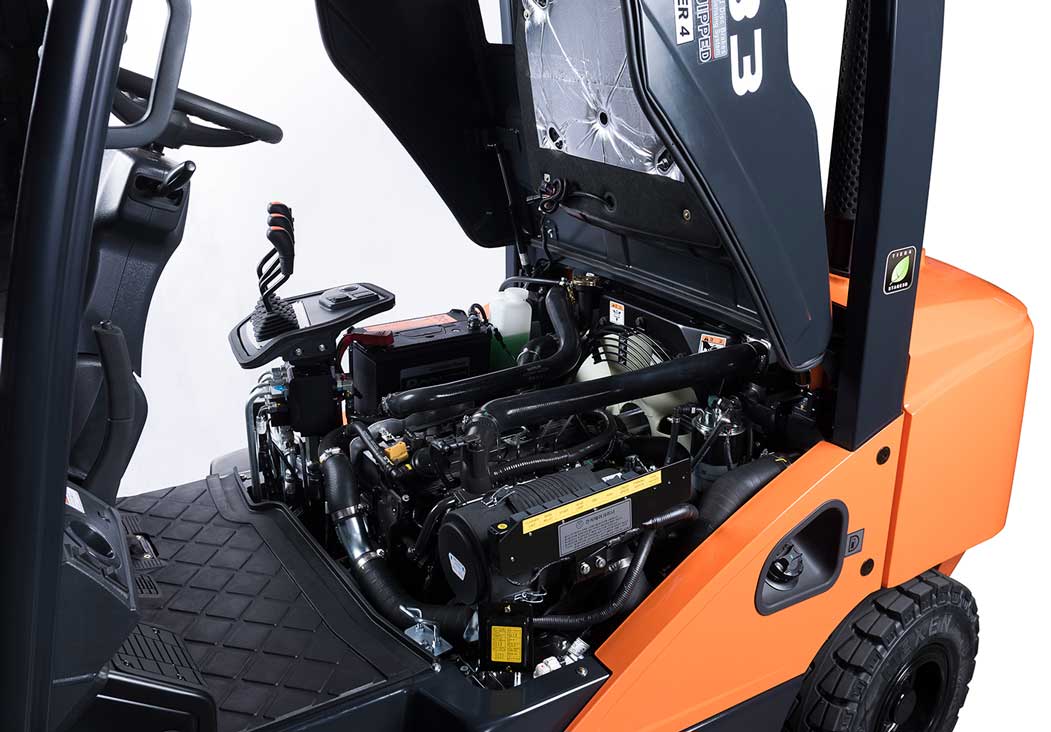 Dual Element Air Cleaner
The increased capacity of the Dual Element Air Filters makes the new 7-series more durable. The integrated MAF sensor (Mass Air Flow) provides exact monitoring.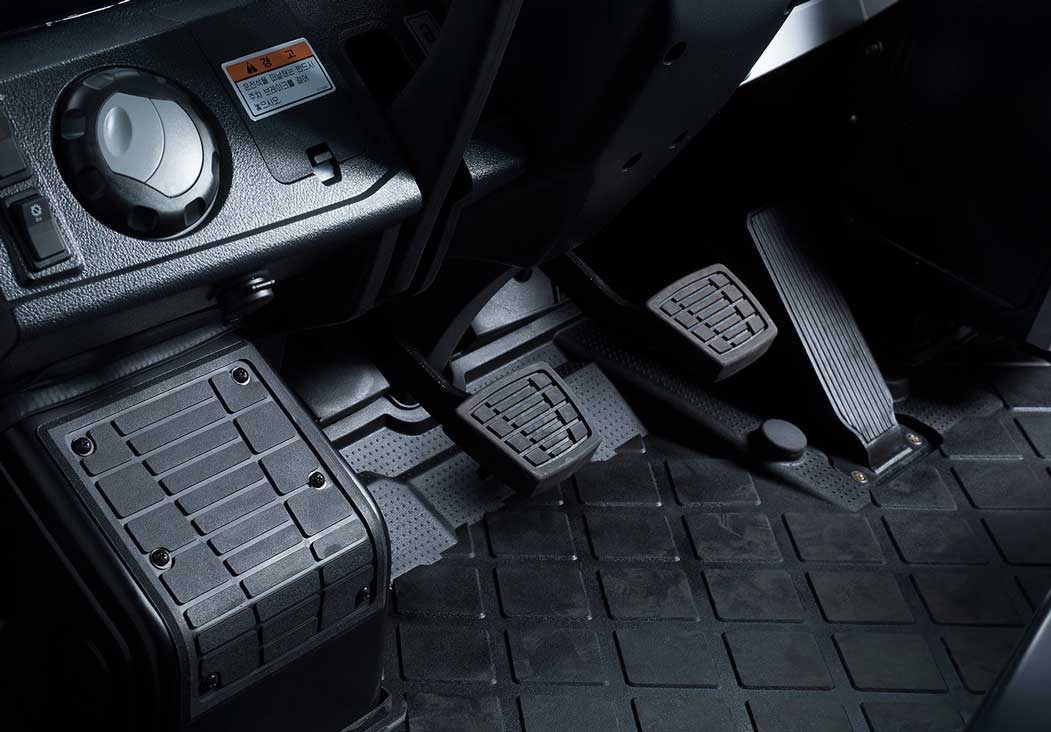 Improvement for Pedal System
The linkage type pedal makes the inching very reliable and the renewed design with anti-slip pedal improves the operator's comfort.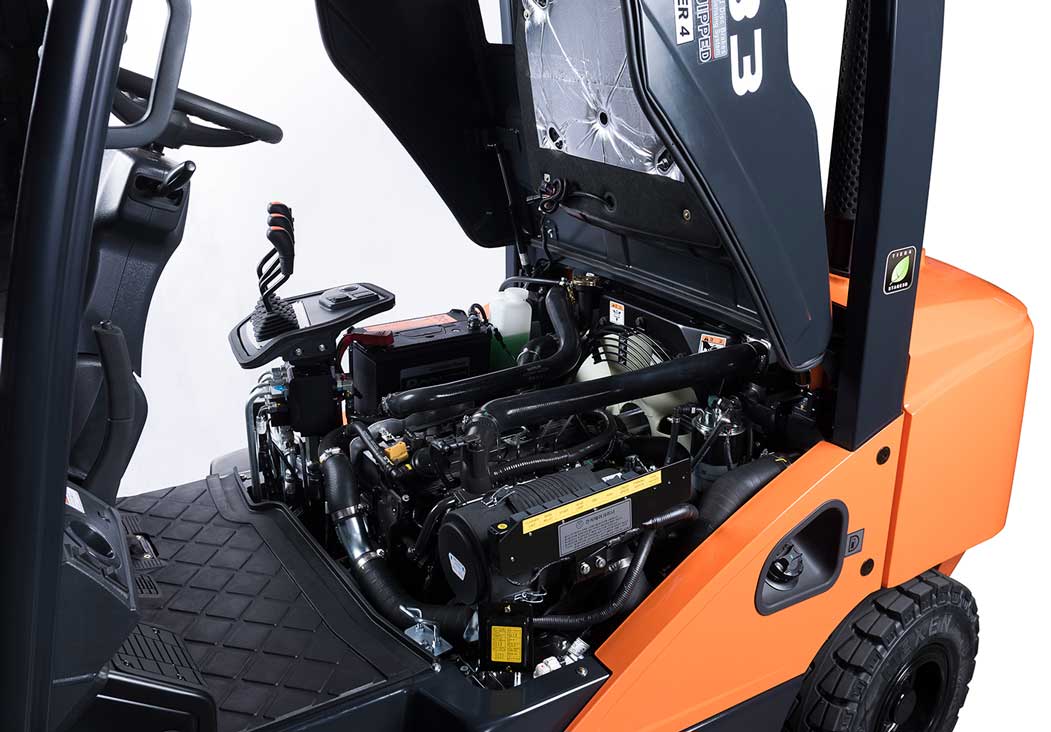 Easy to Access
Integrated electrical components
Wide hood opening range
Tool-less removable floor plate
Easy to access internal components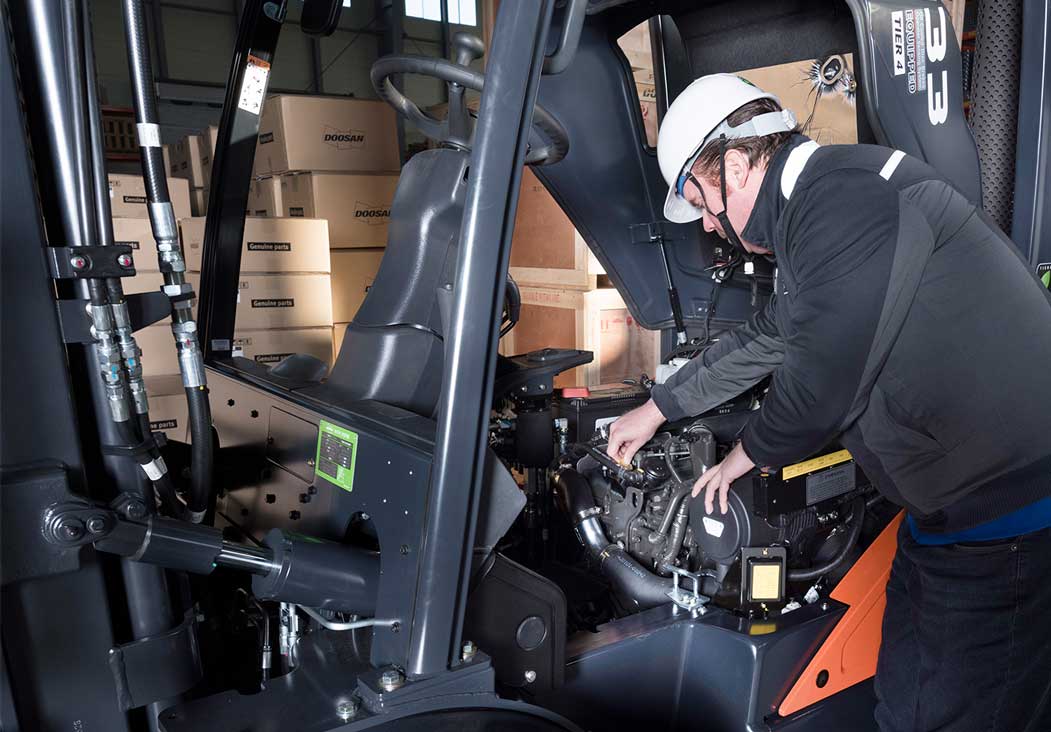 Easy to Service
Optimised location for battery, air cleaner, filters and dipstick gauges
Integration of fuses and relays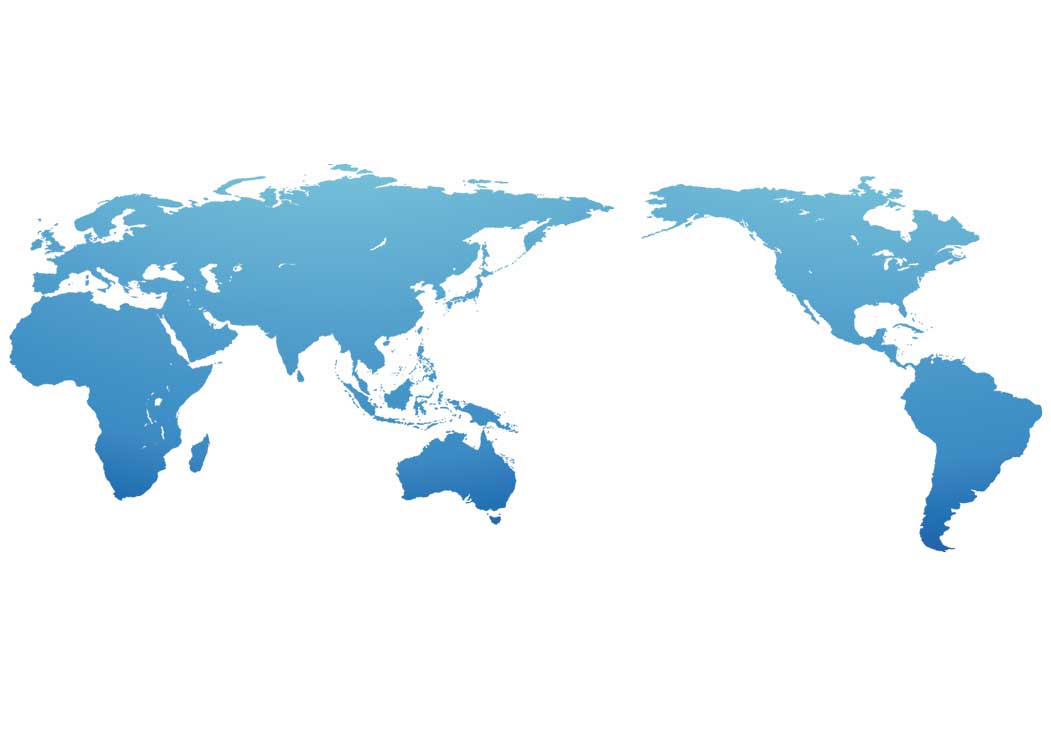 Worldwide Service Network
Doosan provides high-quality support, relying on our extensive dealer network. Highly-skilled professionals are always ready to help you.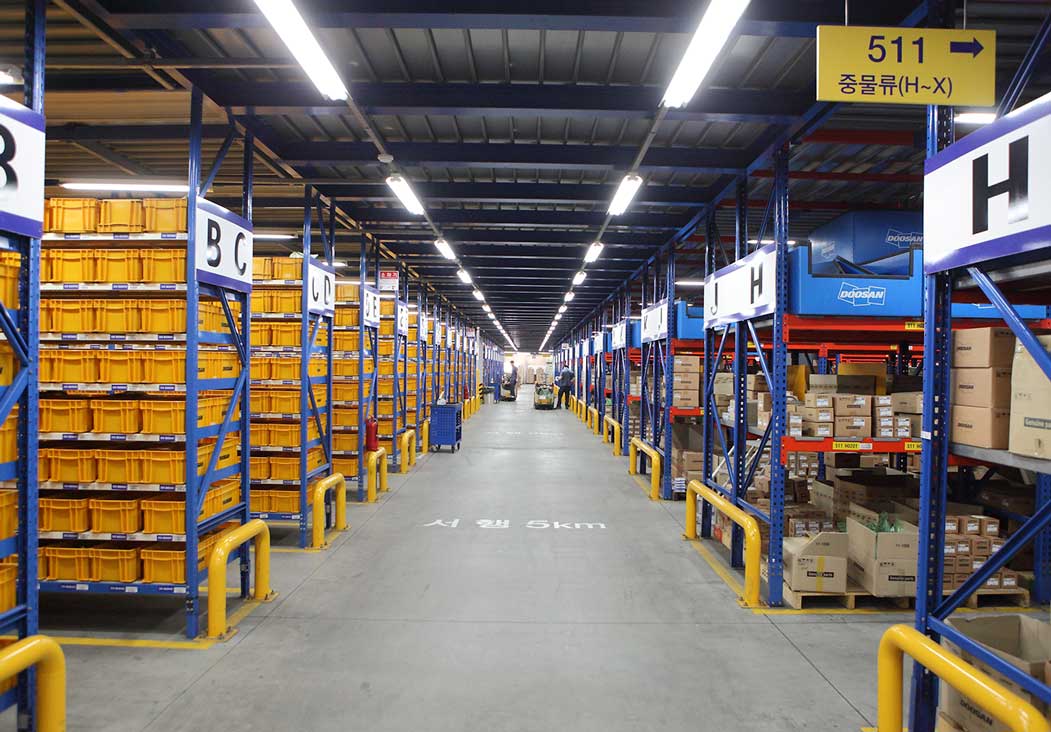 Doosan Genuine Parts
The parts warehouse, supplies high quality Doosan parts to your local dealer. Doosan Genuine Parts perfectly fit your truck.
G35S-7
G40S-7
G45S-7
G50C-7
G55C-7
G40SC-7
G45SC-7
G50SC-7
G55SC-7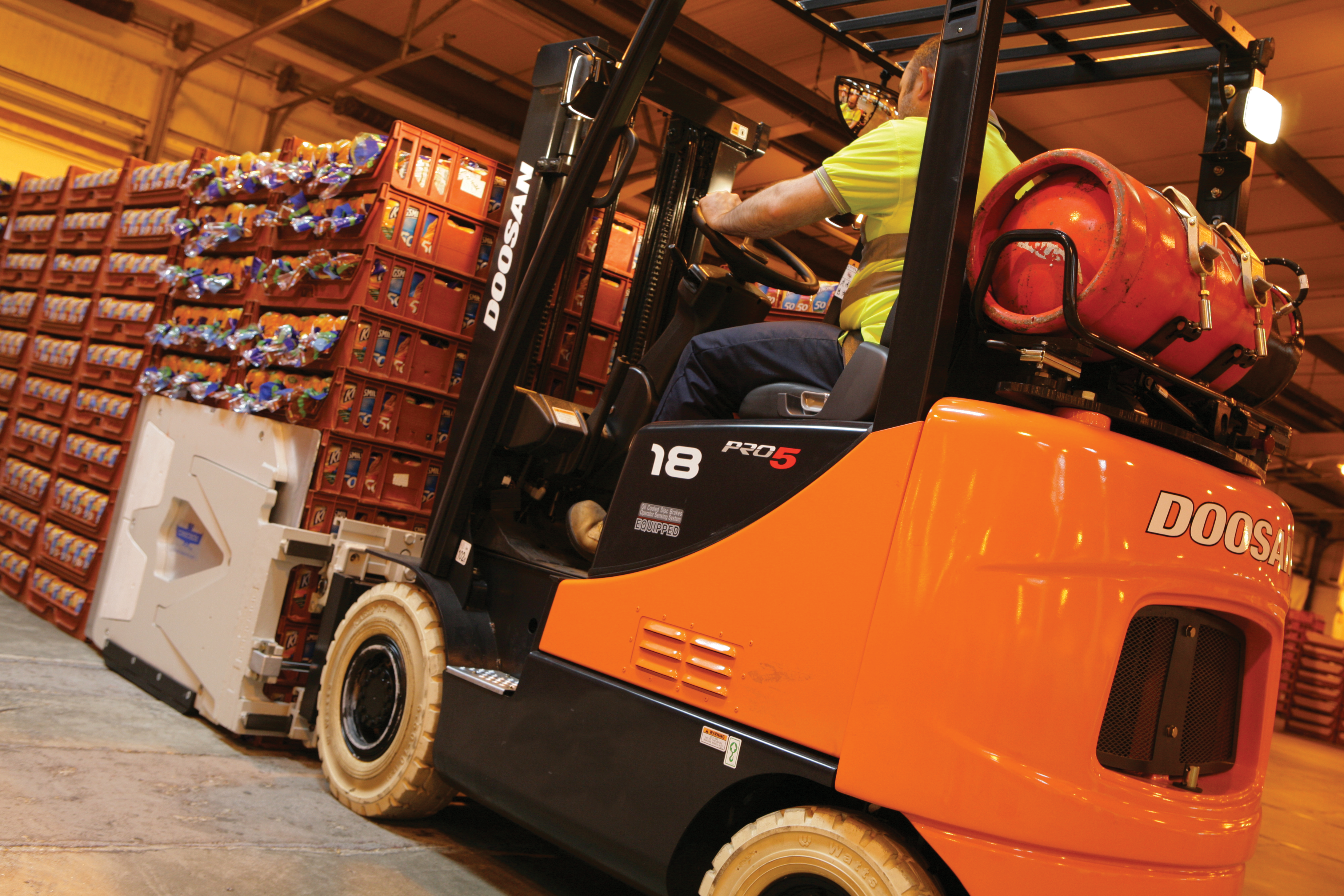 1.5 – 2.0 Tonne LPG Forklifts
Compact yet robust LPG forklifts with capacities from 1.5 – 2.0 tonnes.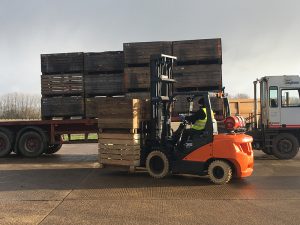 2.0 - 3.5 Tonne LPG Forklifts
Simple, powerful performance from Doosan gas powered forklifts with capacities from 2.0 – 3.5 tonnes.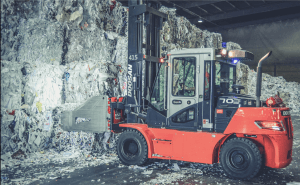 6.0 – 7.0 Tonne LPG Forklifts
Robust and reliable gas powered forklifts with capacities from 6.0 – 7.0 tonnes.