Engines of growth for Doosan
HSS editor Simon Duddy caught up with senior management from Doosan at the recent IMHX show to hear how the Korean manufacturer's strategic emphasis is shifting towards electric trucks.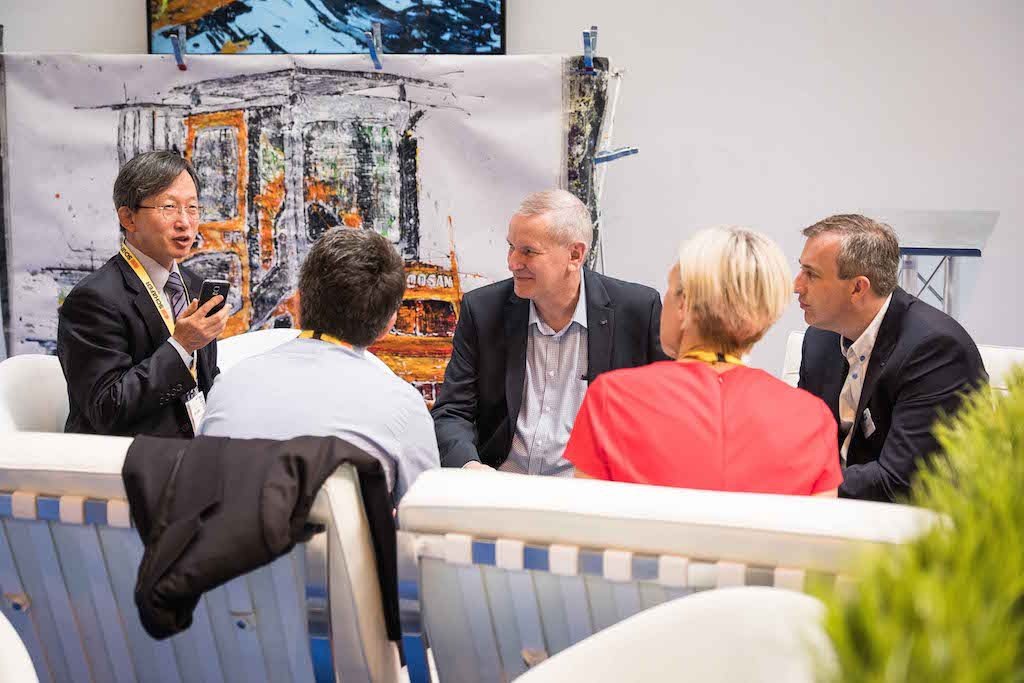 Traditionally Doosan was thought of as a manufacturer of diesel engine powered forklift trucks. While this is very much an important part of the business, the electric side is growing rapidly and set to grow further.
This is in part down to increasingly stringent emissions regulations on diesel engines.
One of the most prominent VIPs to visit the show, Dr K.B. Park, CEO of Doosan Industrial Vehicle in Korea, explains: "As the emission requirements become more stringent it is very difficult to pinpoint which technology will be the best choice.
"To meet Tier IV stage requirements was complex and costly and we did this with the G2 engine. Our focus was to develop a new combustion chamber to allow us cleaner emissions, and it was very successful.
"To meet Tier V requirements will need massive, advanced research and development, which will perhaps be out of the reach of some of the largest engine manufacturers. We will watch carefully and make a choice."
Park expects for Tier 5, every engine will need a diesel particulate filter (DPF) which will push the package price up and increase maintenance concerns. DPF needs elevated temperatures to work well, so for light-duty forklifts you need forced regeneration (running the trucks while idle), which uses fuel unproductively, adding cost.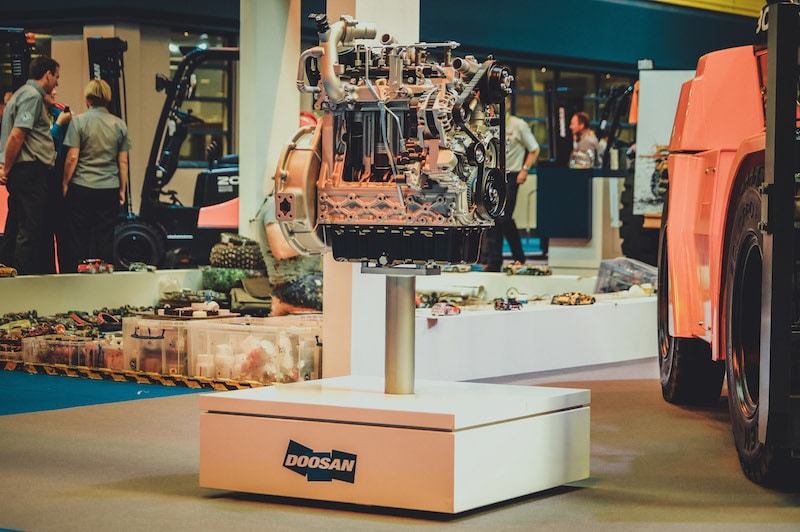 Tim Waples, CEO of Doosan Industrial Vehicle UK takes up the topic.
"The G2 has worked well for the market," he says. "But perhaps the market is shifting towards electric. Hence Doosan has invested so much in electric trucks, we have to shift with the demands of the market. We are not as reliant on diesel as we once were."
Rushlift
In the UK, Doosan's acquisition of Rushlift is not typical of the global manufacturer's strategy but was led by the wishes of Rushlift's management.
Dr Park explains: "Our basic strategy is growing together with the dealers. We do not try to aggressively capture dealer stake; indeed, we continue to rely heavily upon them for local and regional sales and service."
Tim adds: "It has been more than one year since the Rushlift purchase and it is going very well. Our objective was we needed to provide Doosan with a direct sales and service operation in order to grow our market share in the national accounts arena."
This has led to organisational changes and considerable investment in Rushlift, which is starting to pay dividends with encouraging sales for Rushlift this year.
Tim adds: "We're doing some groundwork into the major accounts. It's a long game. These are not deals you can win overnight. The gestation period can be three to 30 months. We have made some good contacts and have some good inquiries."
Brexit
Tim says the market was suffering from uncertainty in the aftermath of the EU Referendum, as it was unclear what it meant for the UK.
"The immediate effects were limited to currency exchange rates, which affected most businesses. In the long term, the UK was very successful before it entered the European Union and I see no reason why it cannot be successful after exiting. Also we are leaving the EU, not Europe, we will still have a strong relationship with Europe for business going forward."
Paul Watson, UK sales director at Doosan Industrial Vehicle UK sums up the importance of the recent exhibition.
"IMHX 2016 was a milestone event for us. It was the first time we showed our products alongside the parts of our business acquired through Rushlift, such as fleet management and in-house finance. This IMHX has come at just the right time for us.
We have come together as one very powerful presence in the UK market and people can see we're not just a manufacturer anymore."
http://www.hsssearch.co.uk/page_778457.asp