7-Series 4.0 – 5.0 Tonne Electric Forklifts
High quality, high performance electric forklift trucks with lift capacities from 4.0 – 5.0 tonnes.
Reliability, safety and maximum productivity is what our new Doosan B45X-7 range of electric forklifts are all about. The latest technology and innovation using AC power means the ACT System (Active Control Technology) can maximise the efficiency of the motors to provide industry leading performance and drive characteristics.
The B45X-7 range of forklift trucks have capacities from 4.0 – 5.0 tonnes and boast an 80V AC power system, guaranteeing reliable performance in most applications and even when working outdoors.
These trucks are part of the wider range of Doosan Electric Counterbalance Forklifts. You can find out more about these trucks here.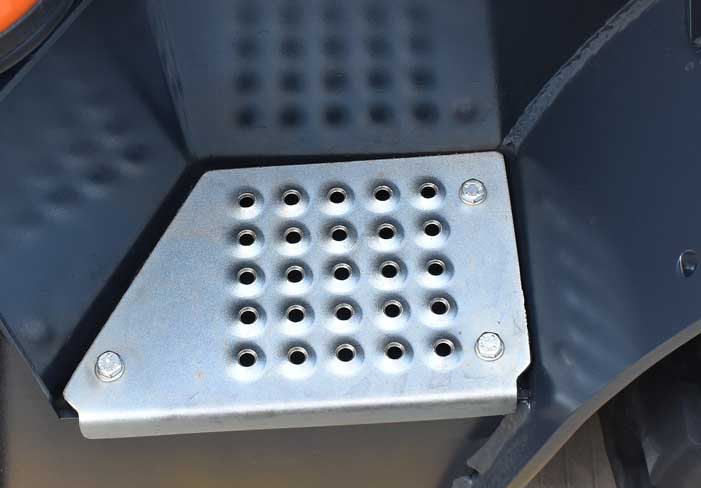 Anti-Slip Step Plate
The big anti-slip step plate makes it easy and safe to mount and dismount the truck, even in bad weather conditions.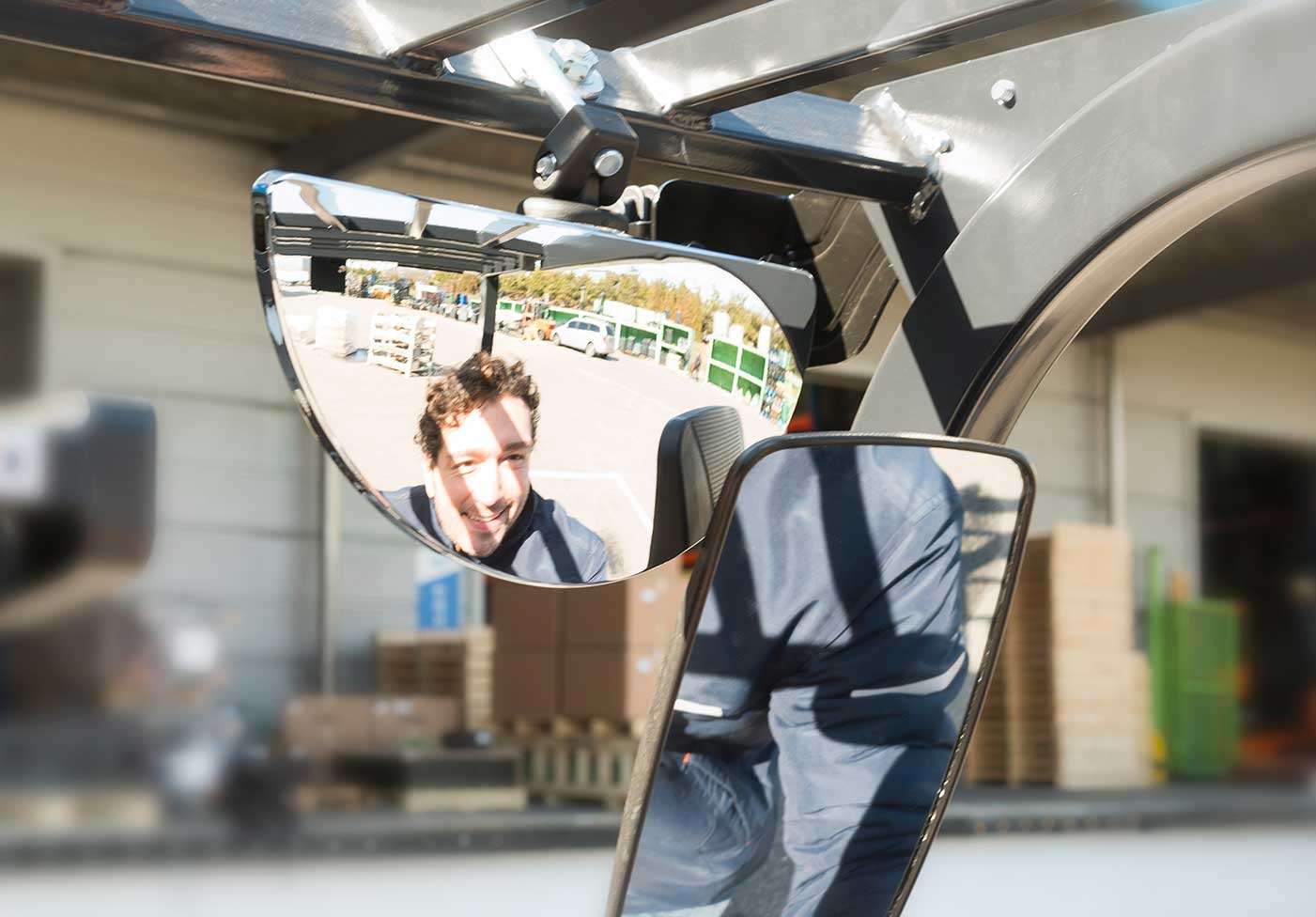 Panoramic Mirror
The panoramic mirror offers additional safety, to reduce accidents and damage to the truck, products or rack system.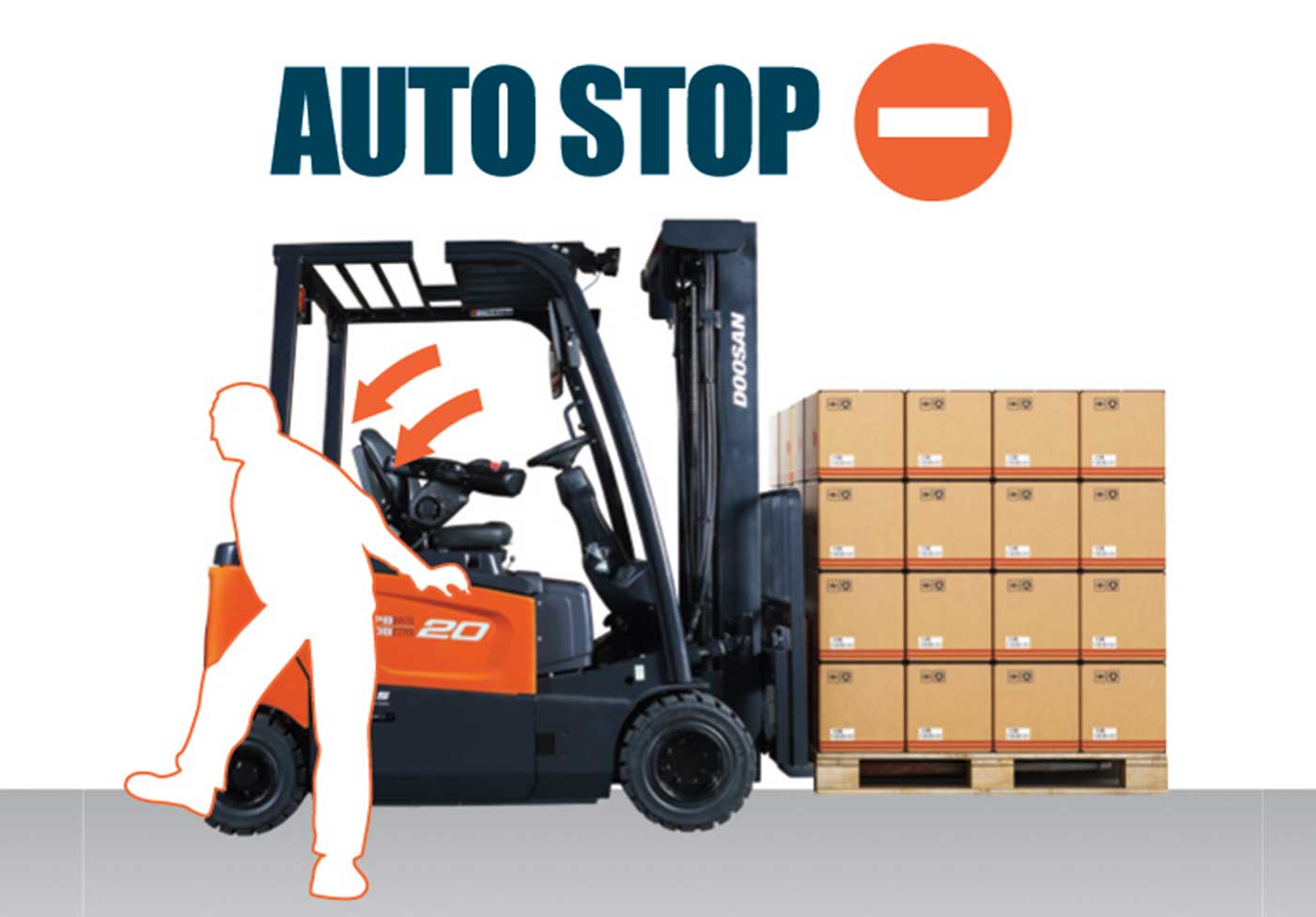 Operator Sensing System
Whenever the operator leaves the seat, the truck travel and mast lifting functions will stop.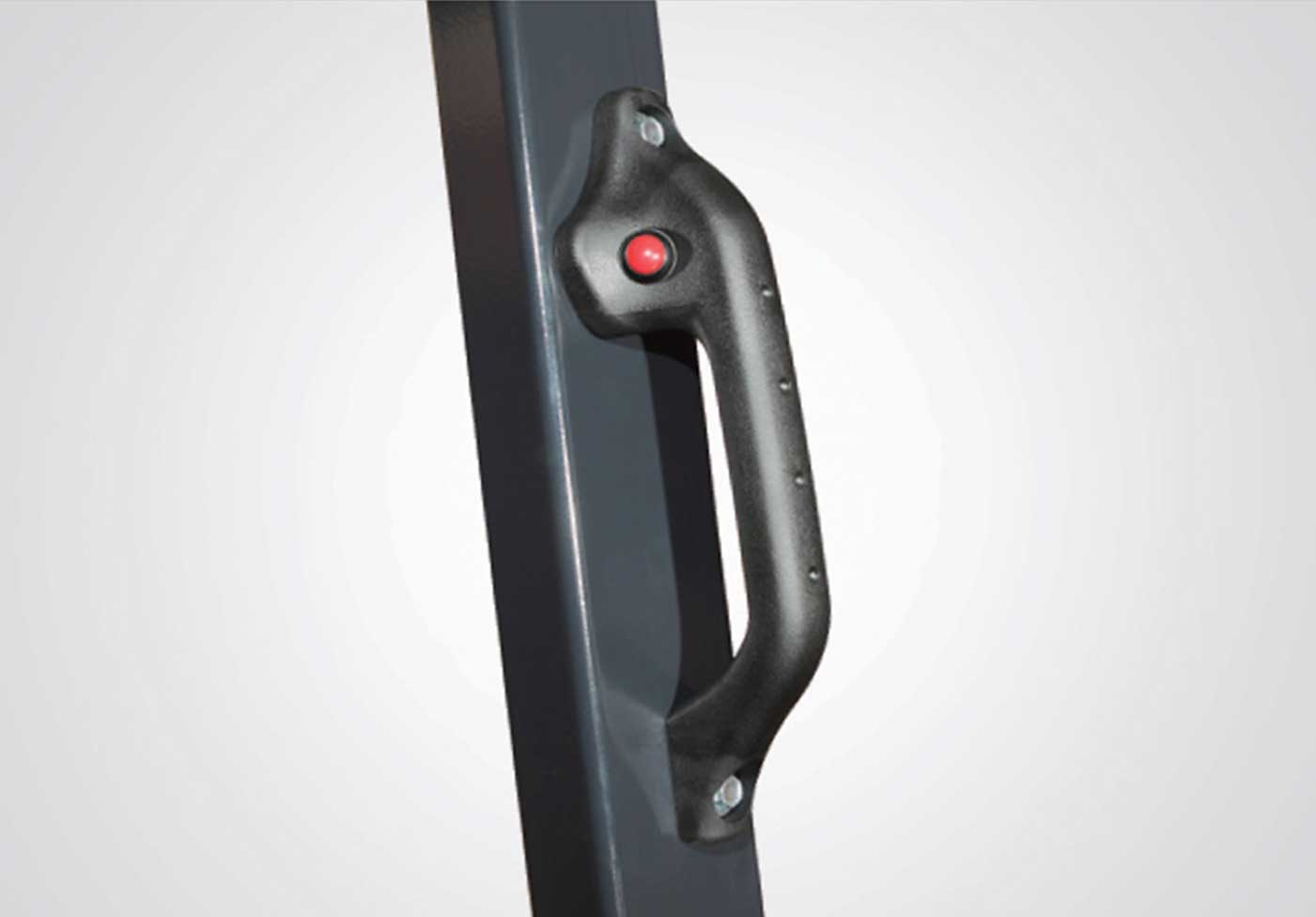 Rear Grab Handle with Horn
It enables the operator to sound the horn while maintaining full control. This enhances the comfort and safety.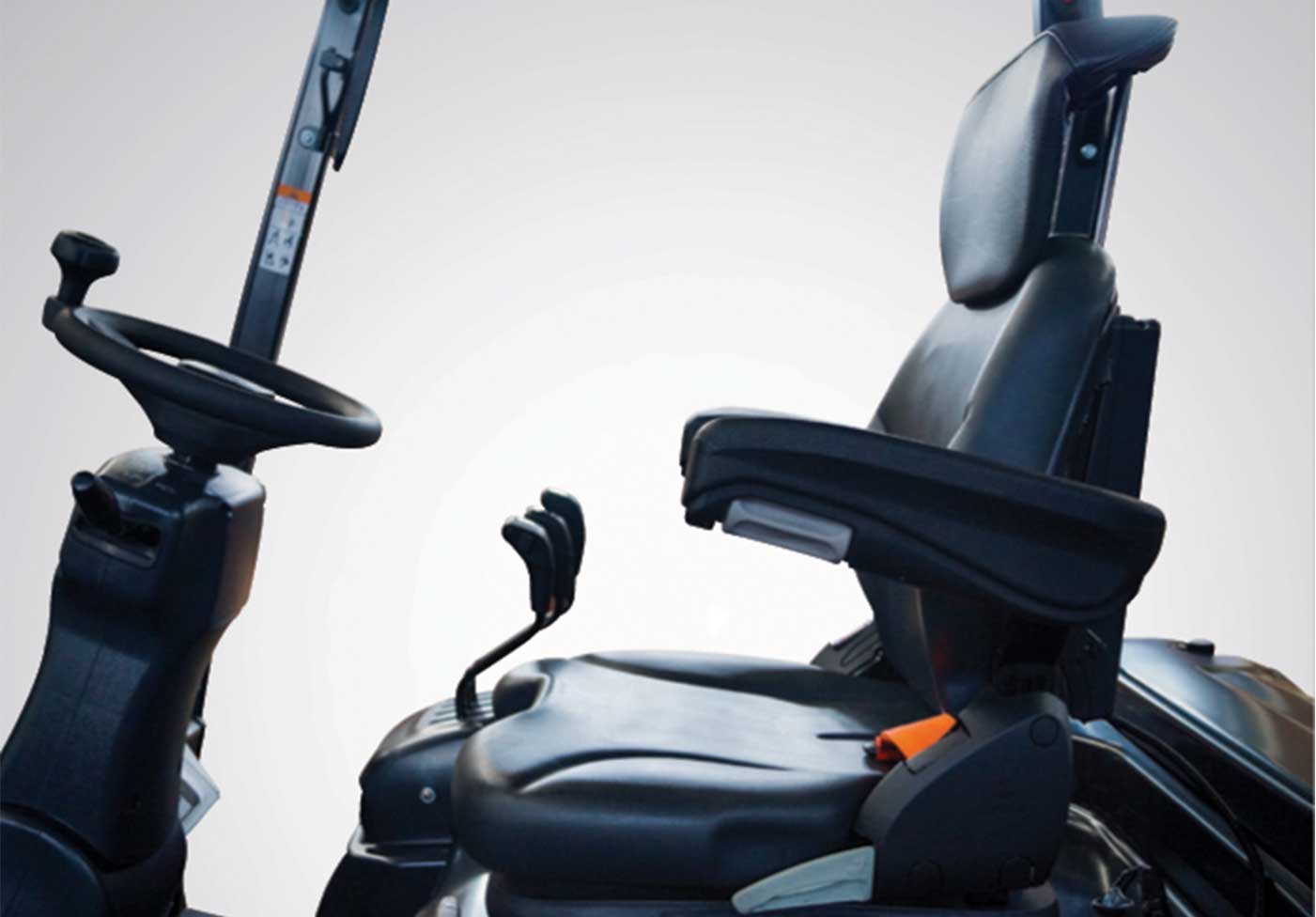 Premium Seat
Designed with a low-profile mechanical suspension that significantly reduces vibrations. It helps the operator stay comfortable, no matter how rough the day gets.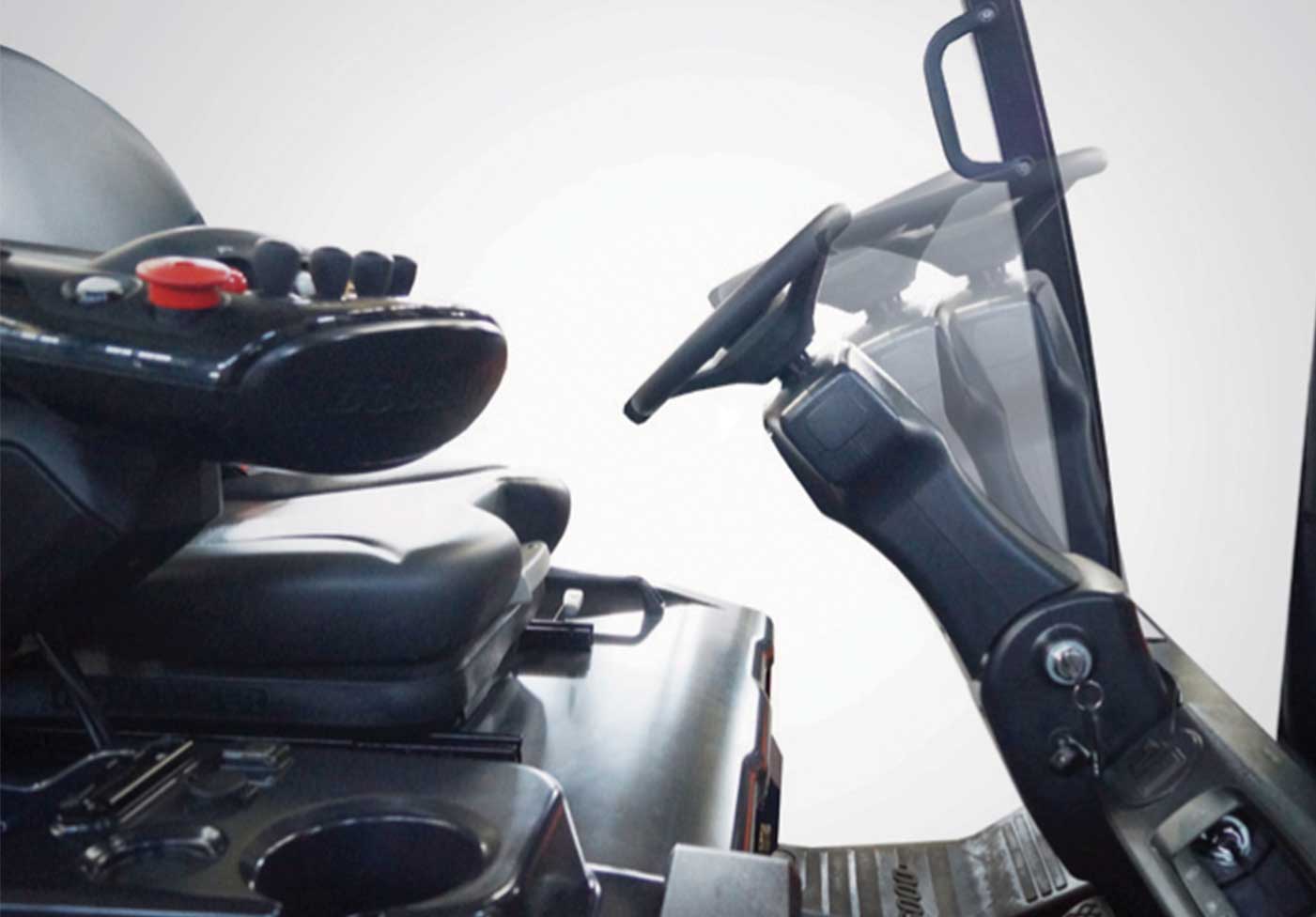 Fully Adjustable
The operator can change the stepless adjustable column and seat to the best position that provides convenience and comfort to fit the individual preferences.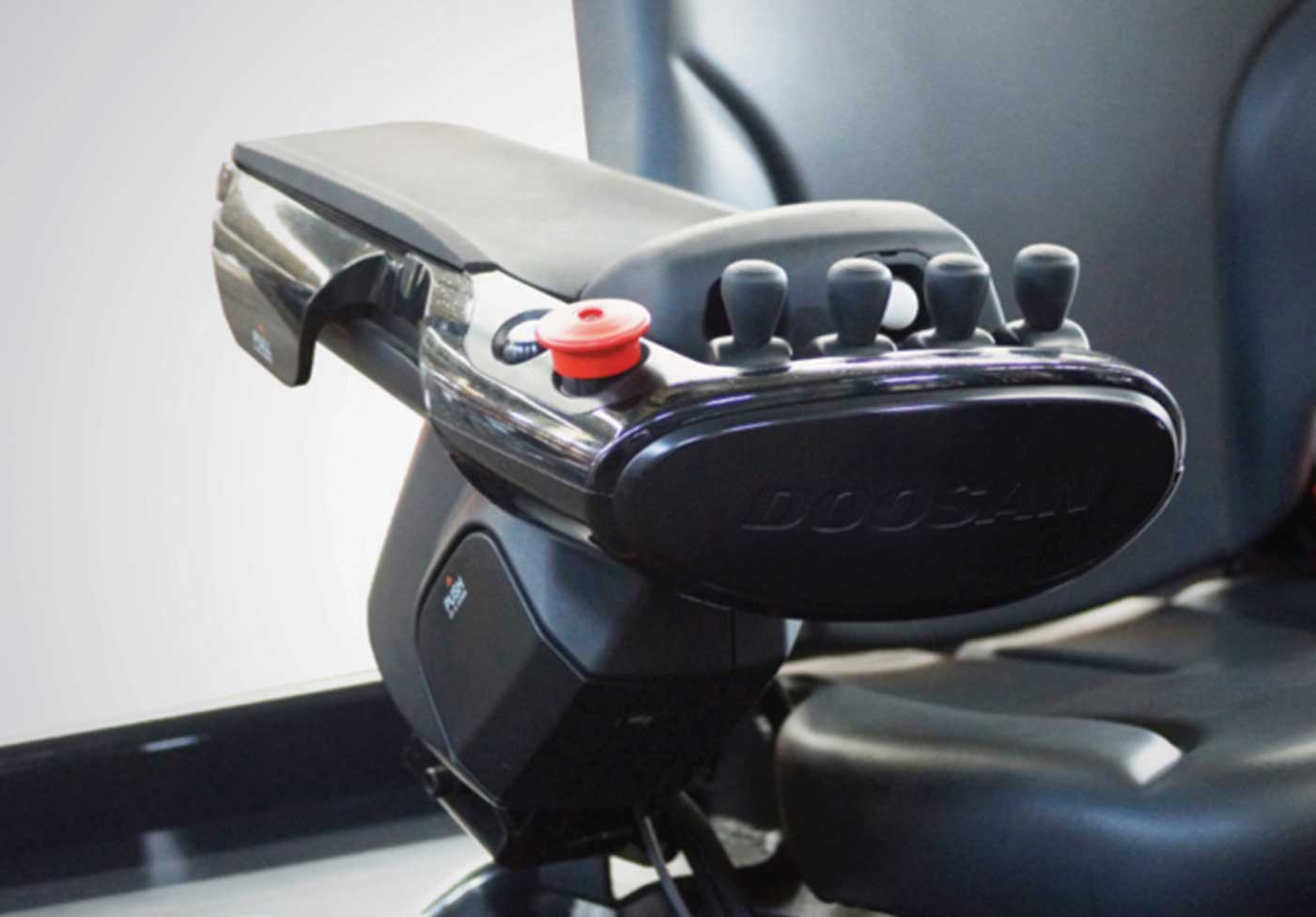 Finger Tip Controls
Fast, precise and infinitely controllable fingertip control makes the 7-series effortless and efficient.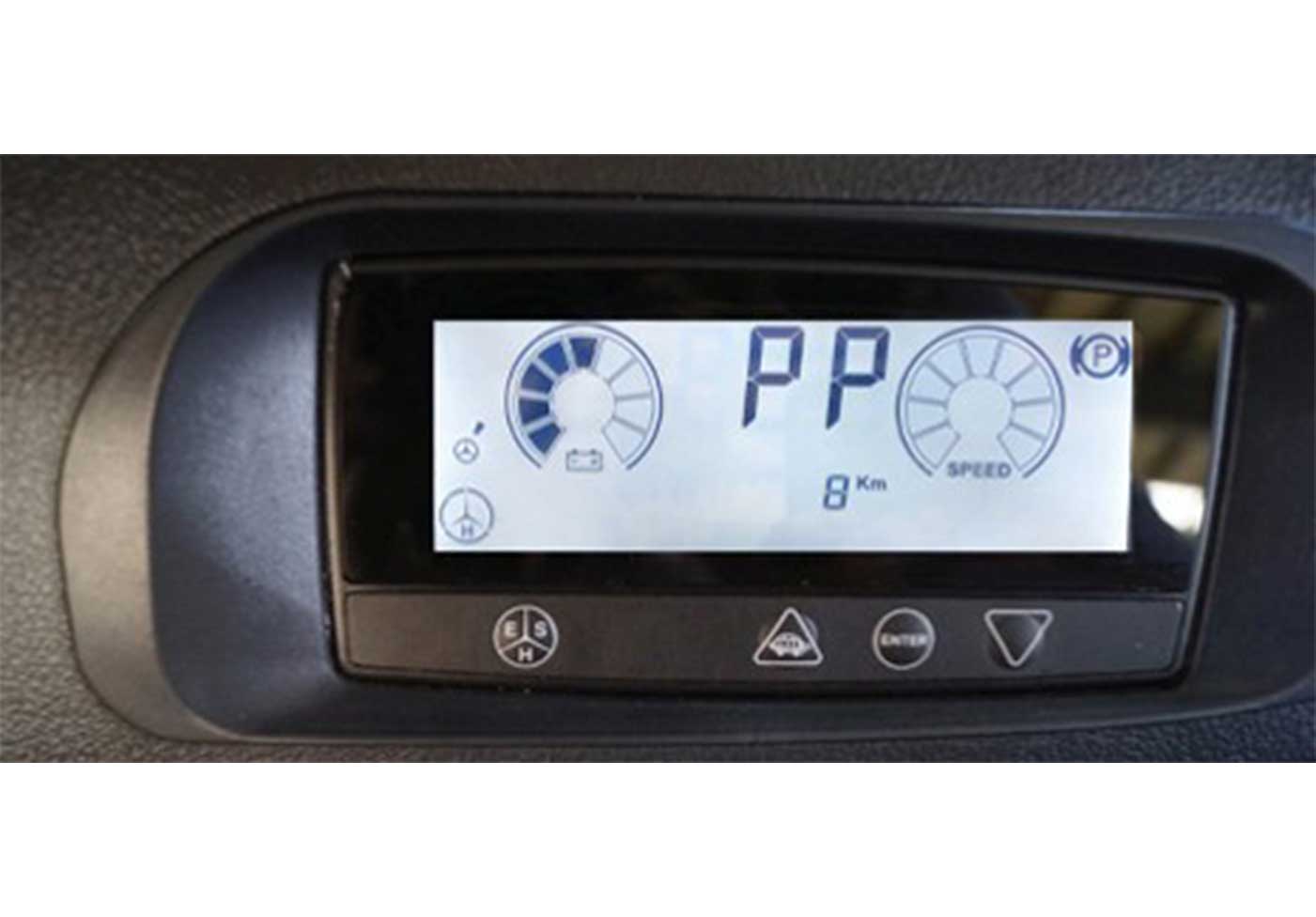 Easy and instinctive instrument panel
Operators can control the truck's performance settings during operation, simply by navigating the instrument panel.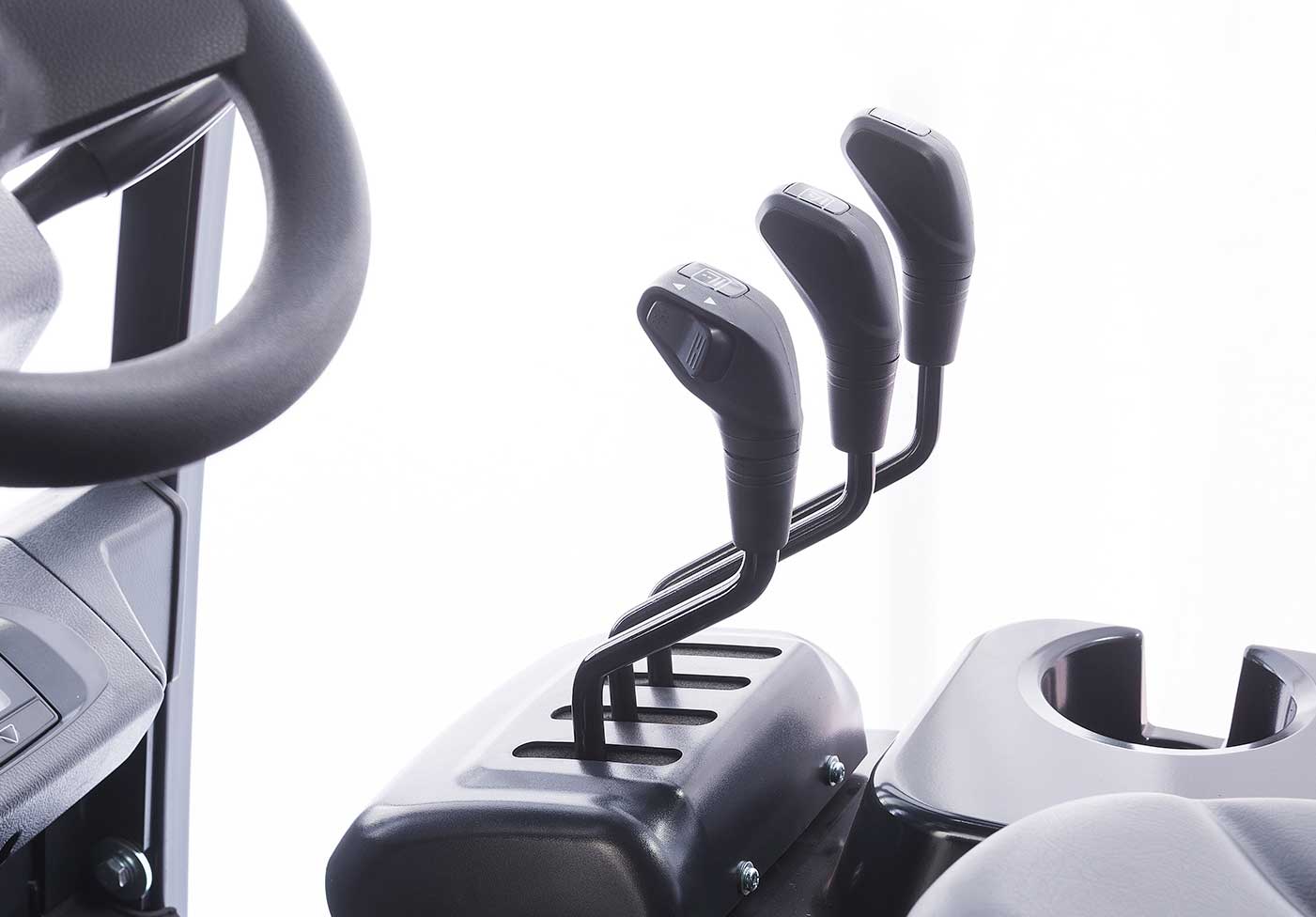 Hydraulic Lever With Directional Switch
The direction switch is located on the lift lever, which makes it easier for the operator to quickly change between forward and backward driving direction.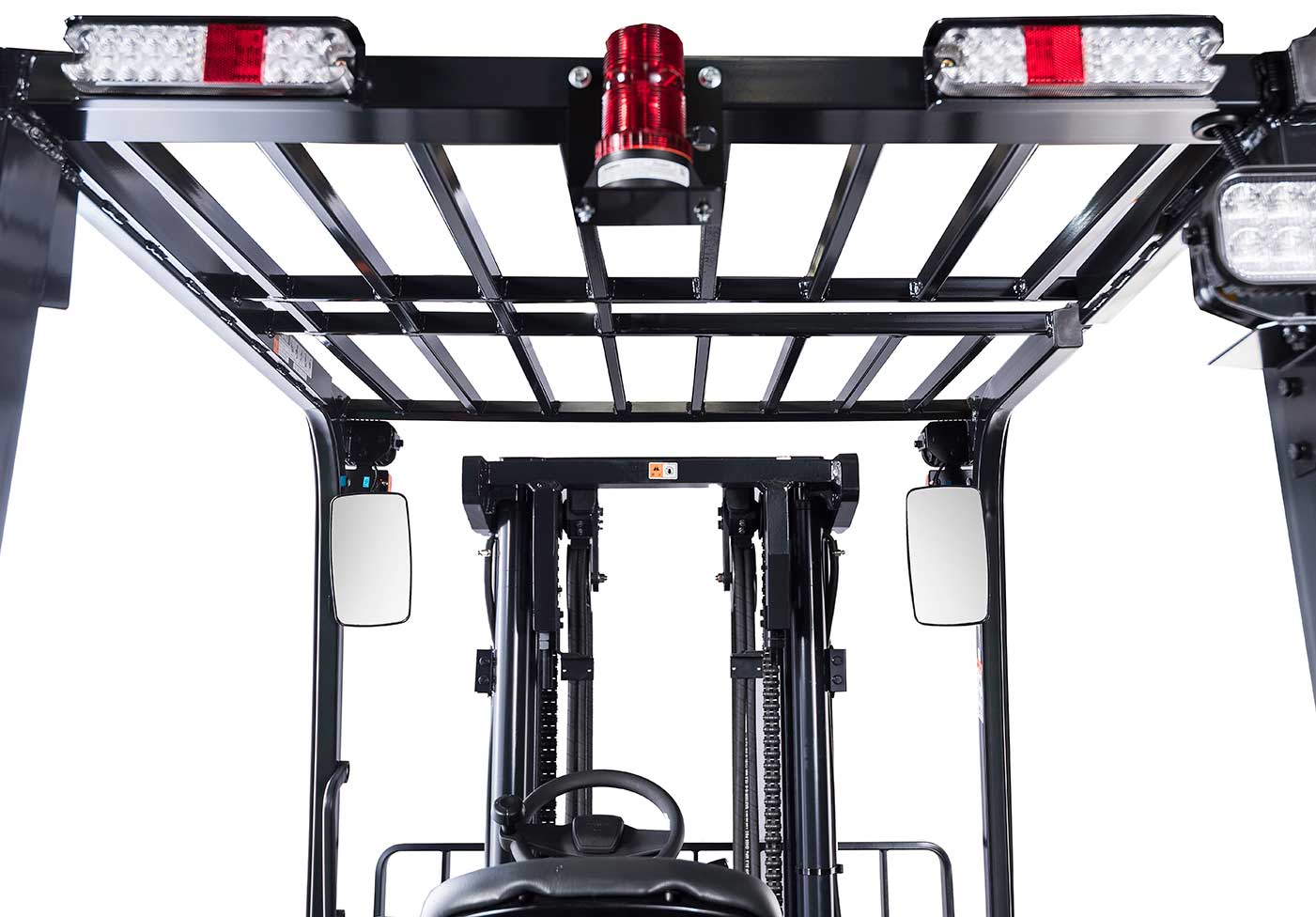 Excellent Visibility
The precisely designed overhead guard profile with angled roof bars provides a clear upward view whilst ensuring ultimate strength for safety.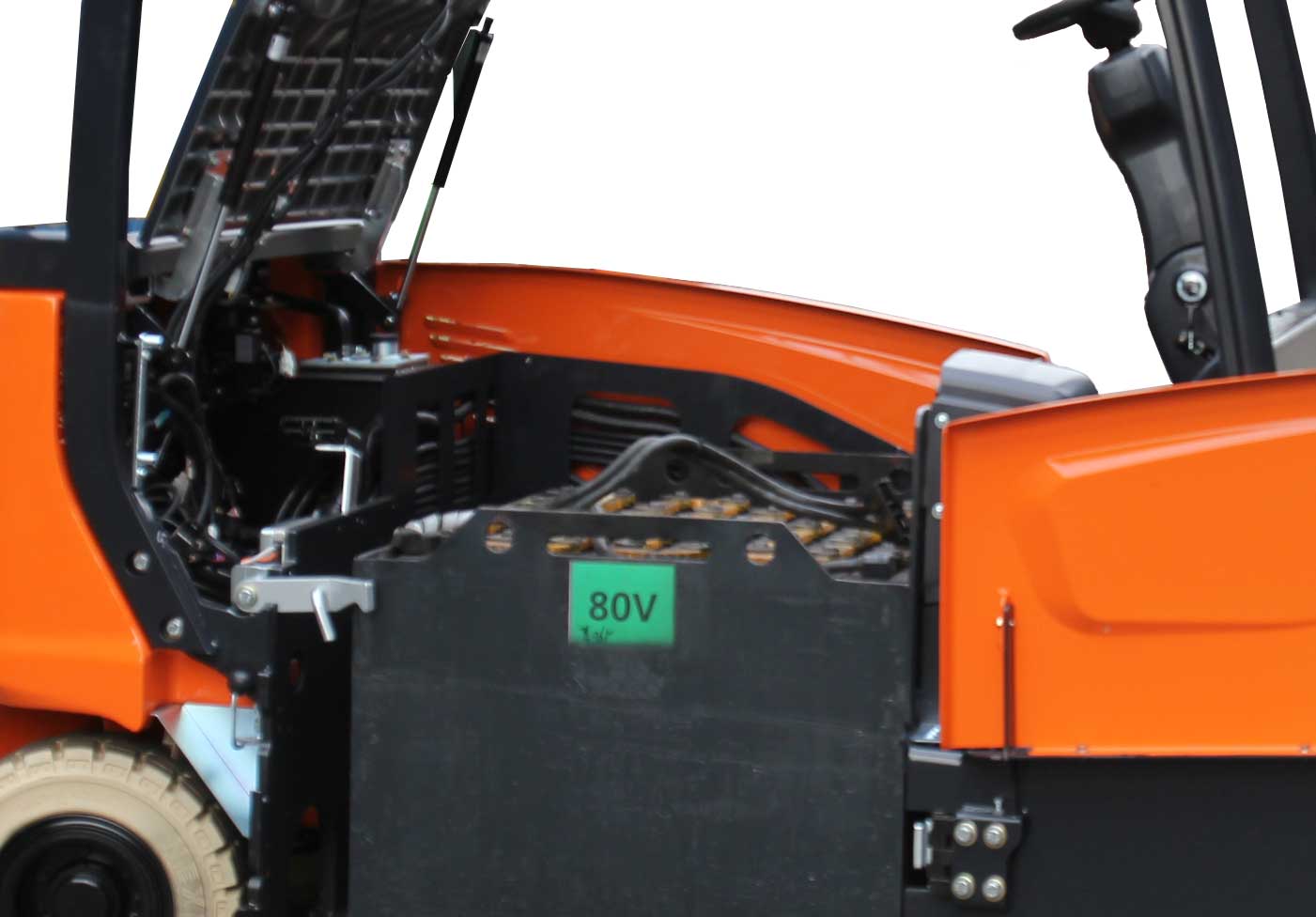 SRIO/SLIO
The battery changing system reduces the required time to change a battery to an absolute minimum, which shortens the down time of your truck significantly.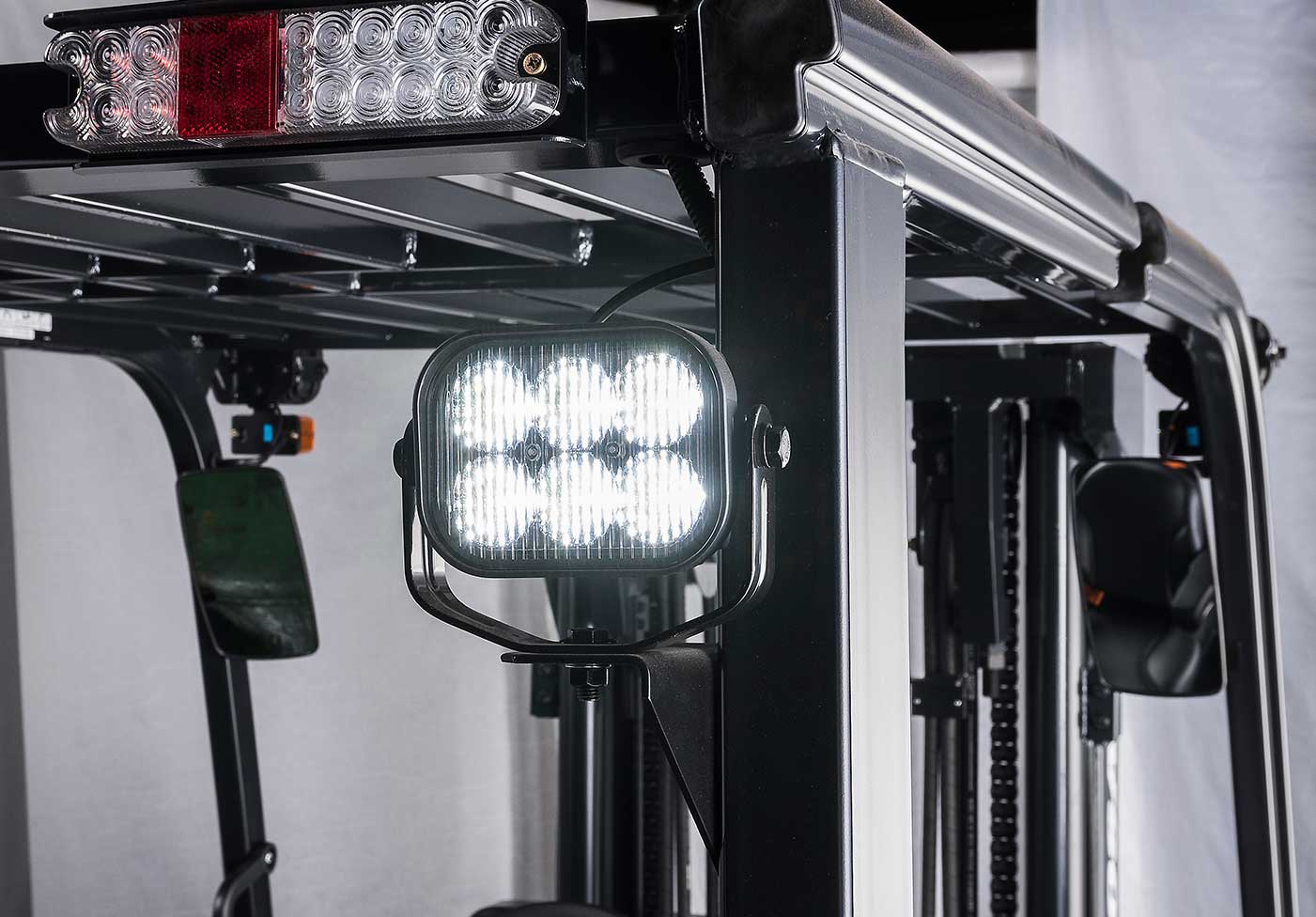 LED Lights
Brighter and last longer than traditional sealed beams or halogen lights.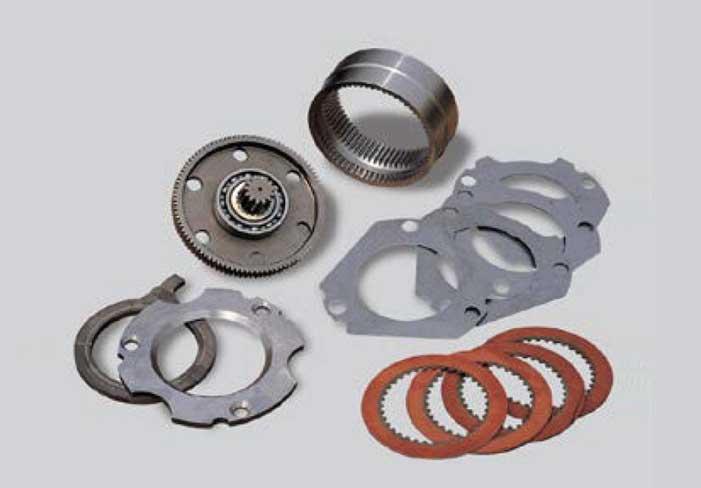 Oil-Cooled Disc Brakes
The oil-cooled disc brake system is totally enclosed, for maximum protection against contamination. This maintenance free system ensures maximum uptime, less damage, and zero cost for you.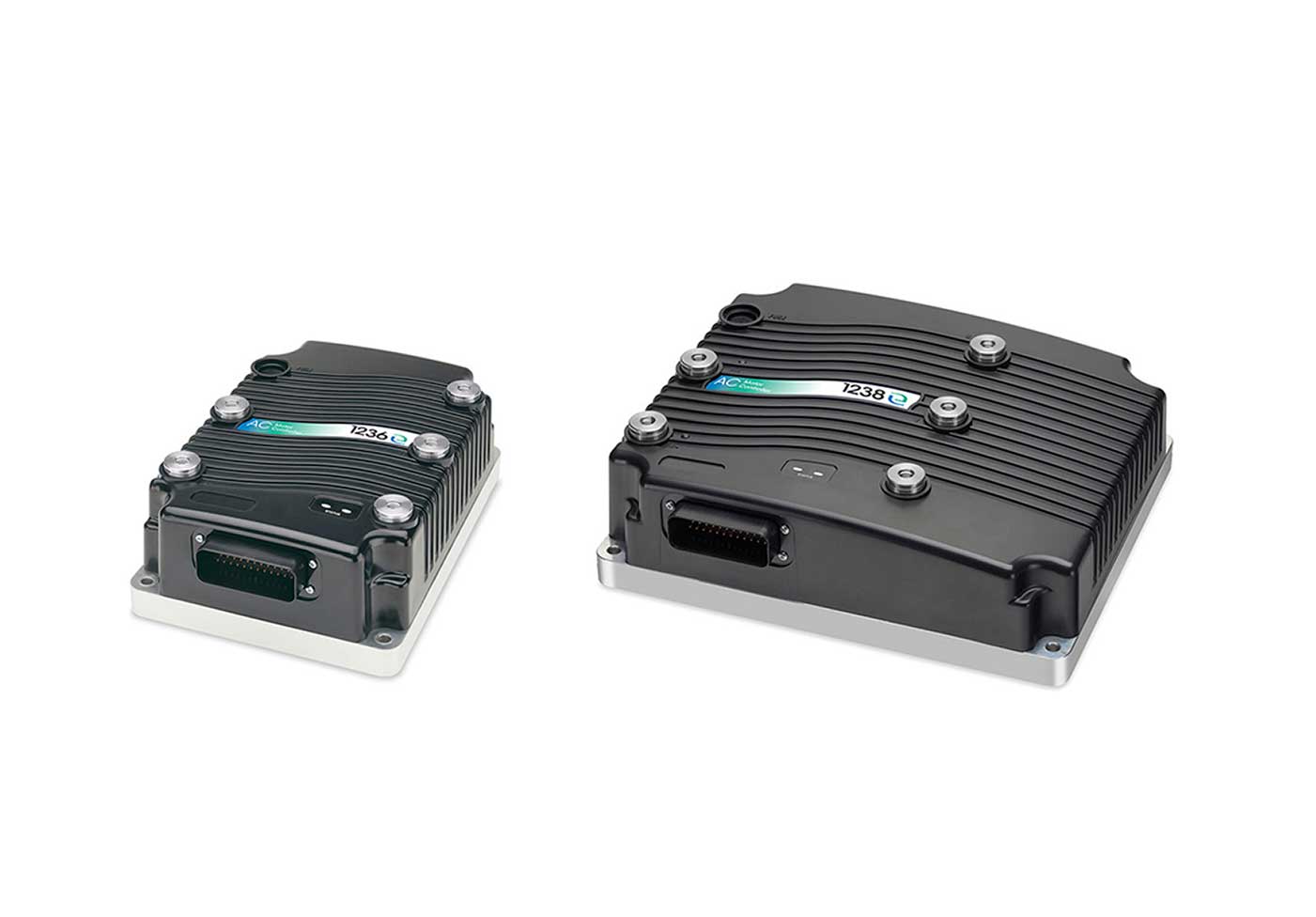 Reliable Operation
Curtis AC controllers provide an unbeatable combination of power, performance and functionality. The IP 65 rated controller is very reliable and well proven in tough applications.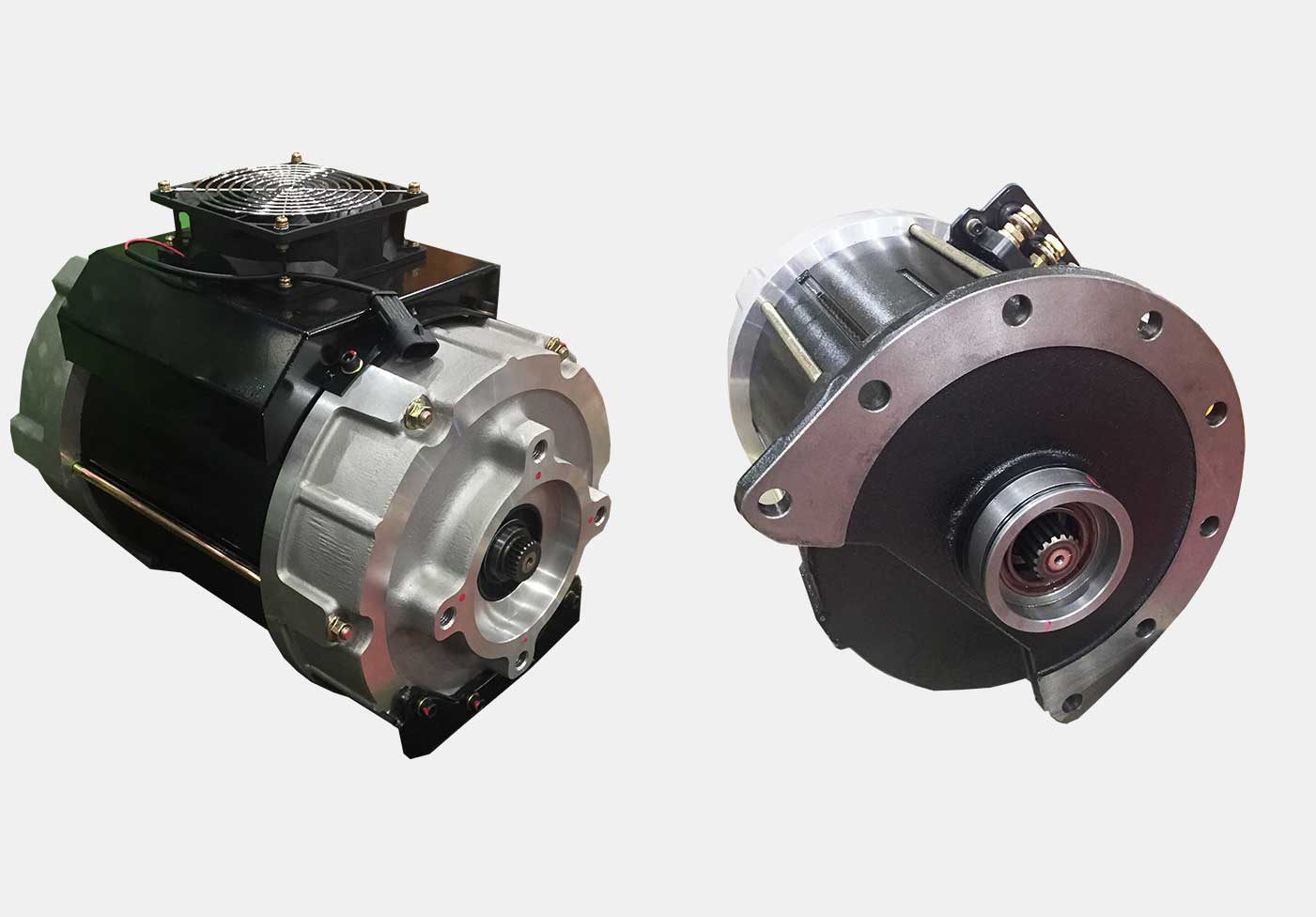 IP43 Dust and Water Protection Drive and Pump
The new sealed controllers are rated to IP65 and the enclosed motors are rated to IP43.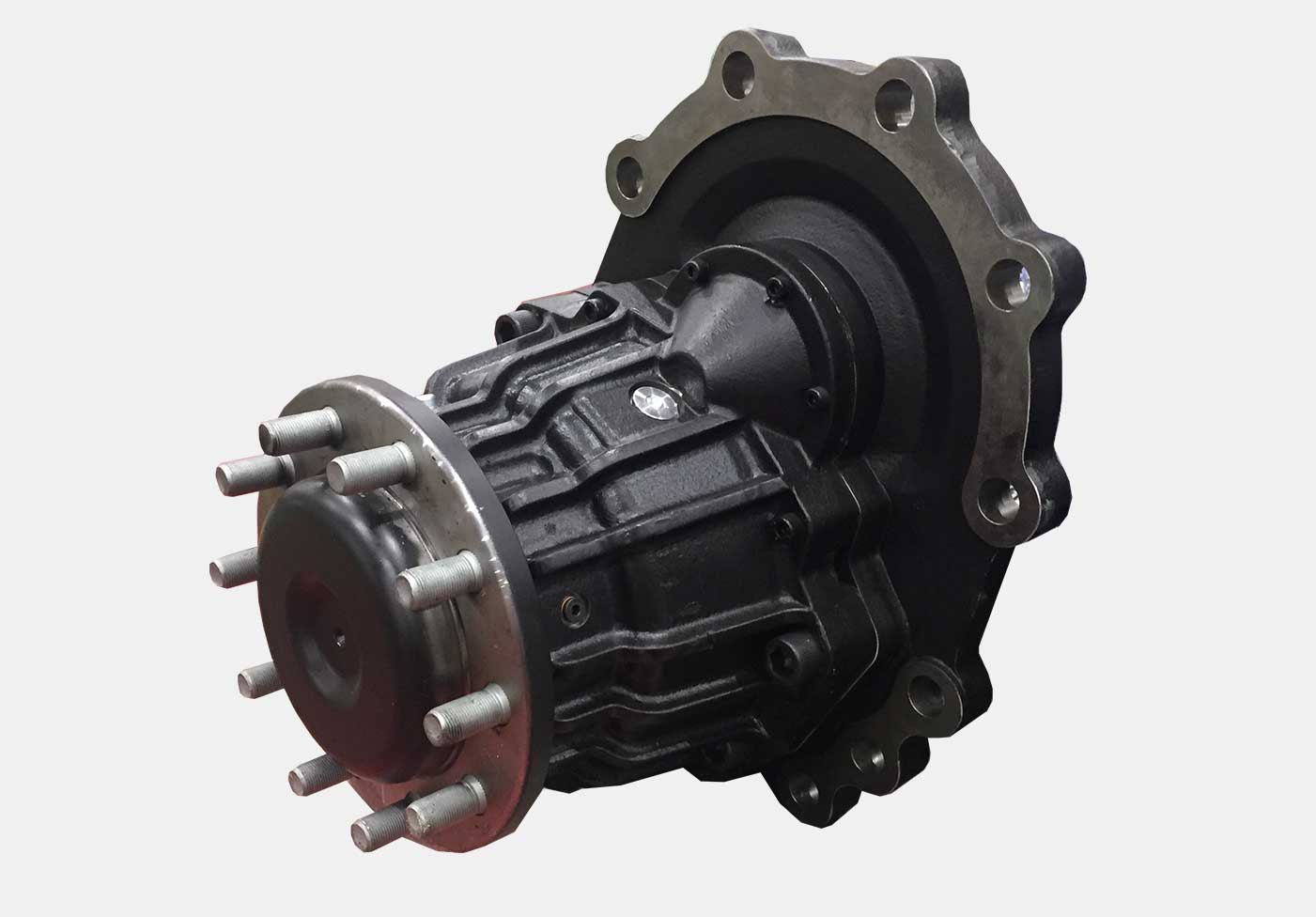 Rugged and Durable Twin Drive Axle
Twin drive axle is controlled by an integrated drive controller. The twin drive axle effectively transfers the power and torque of the drive motor to the final drive for both smooth and quite operation.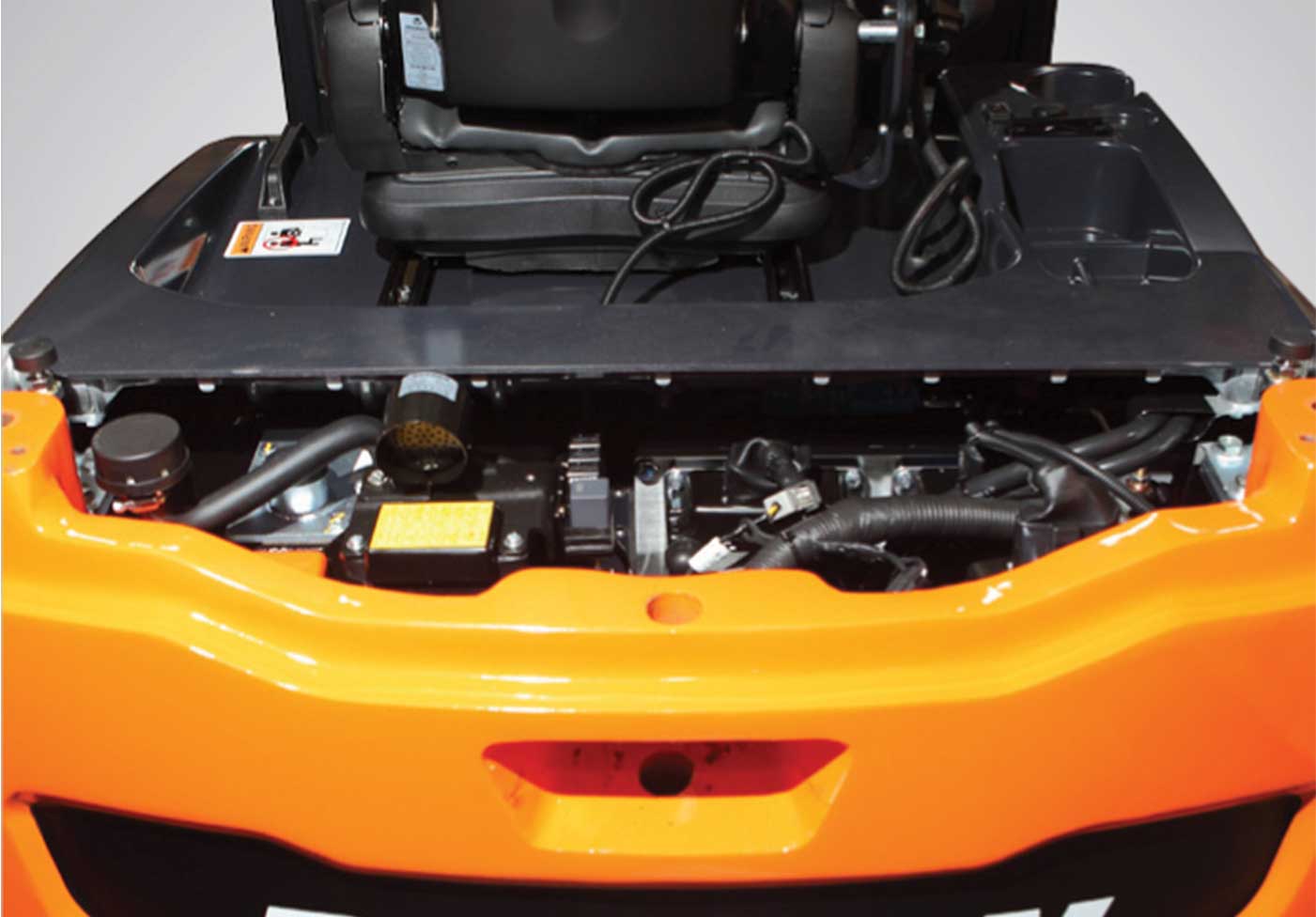 Easily Accessible Controller Room
No need to open the hood to access the controller to change settings or connecting the diagnostics tool.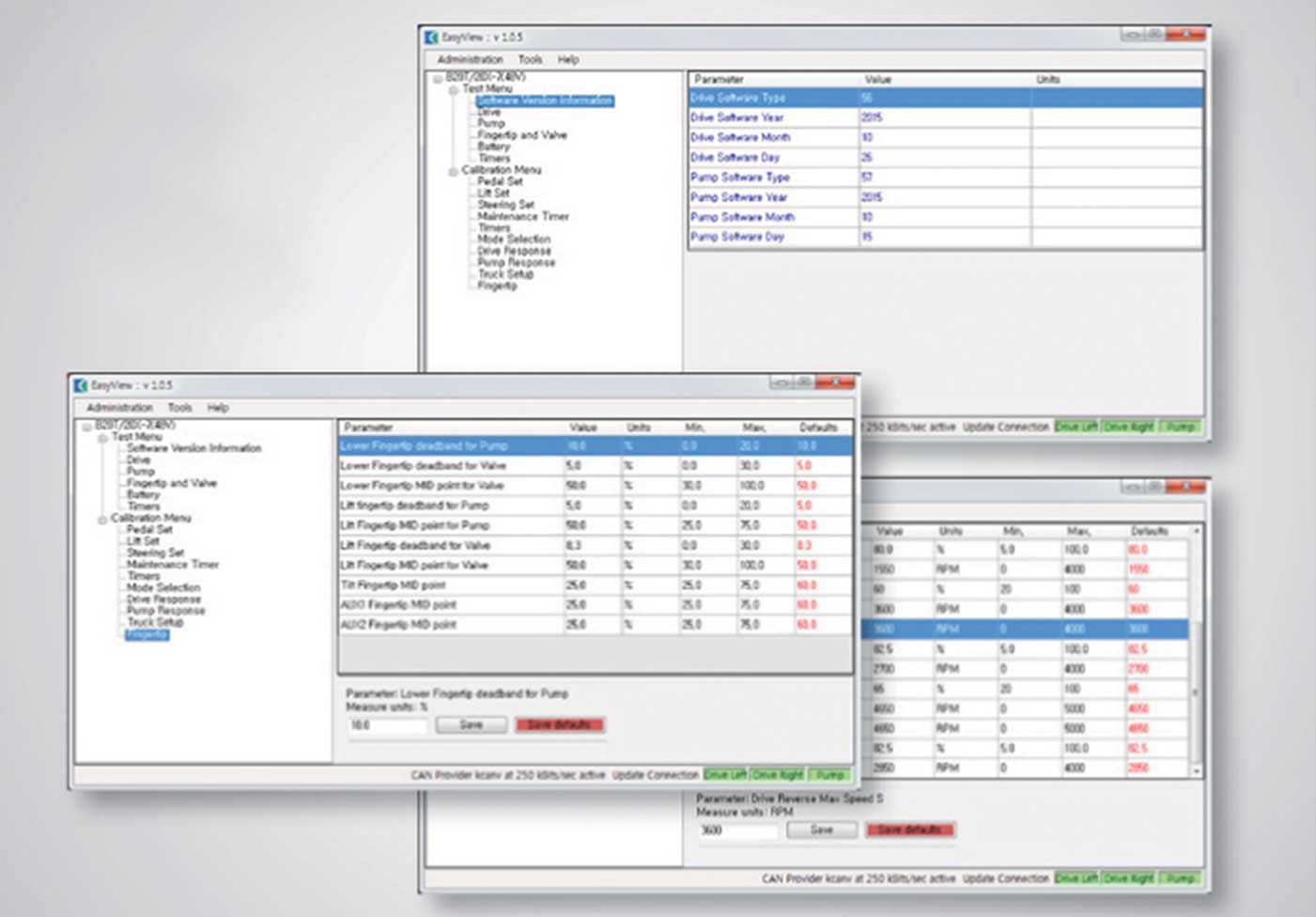 EasyView
Simply by connecting the laptop to the forklift, a technician can adjust all the parameters to the operator's wishes. Service can happen easy and fast.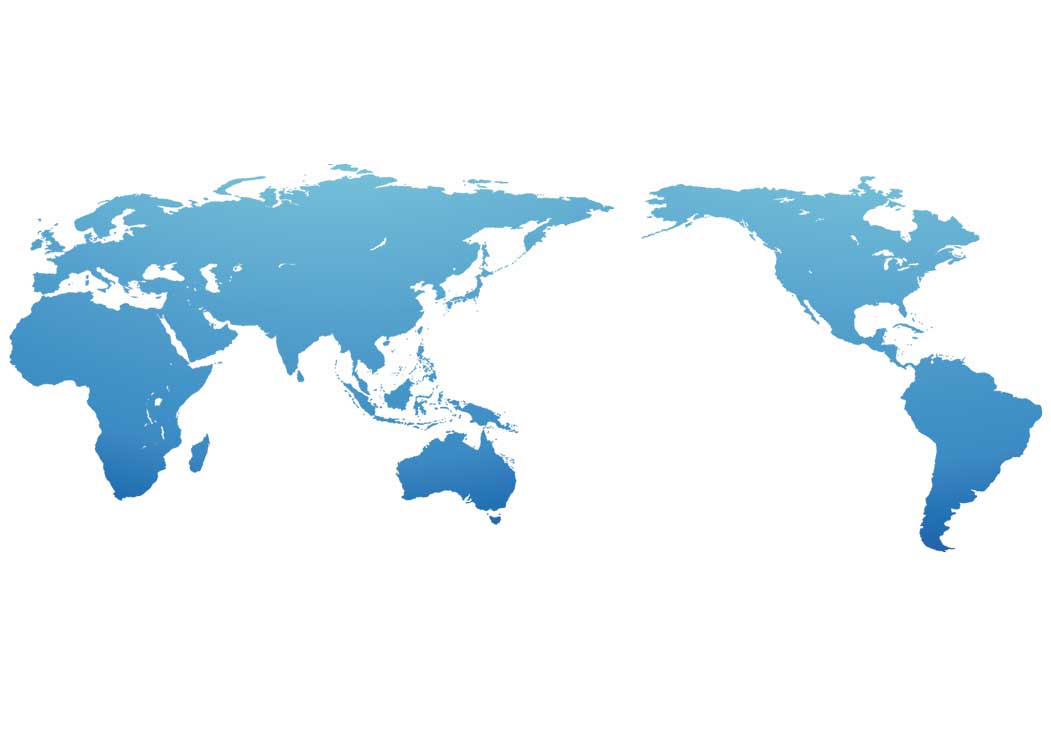 Worldwide Service Network
Doosan provides high-quality support, relying on our extensive dealer network. Highly-skilled professionals are always ready to help you.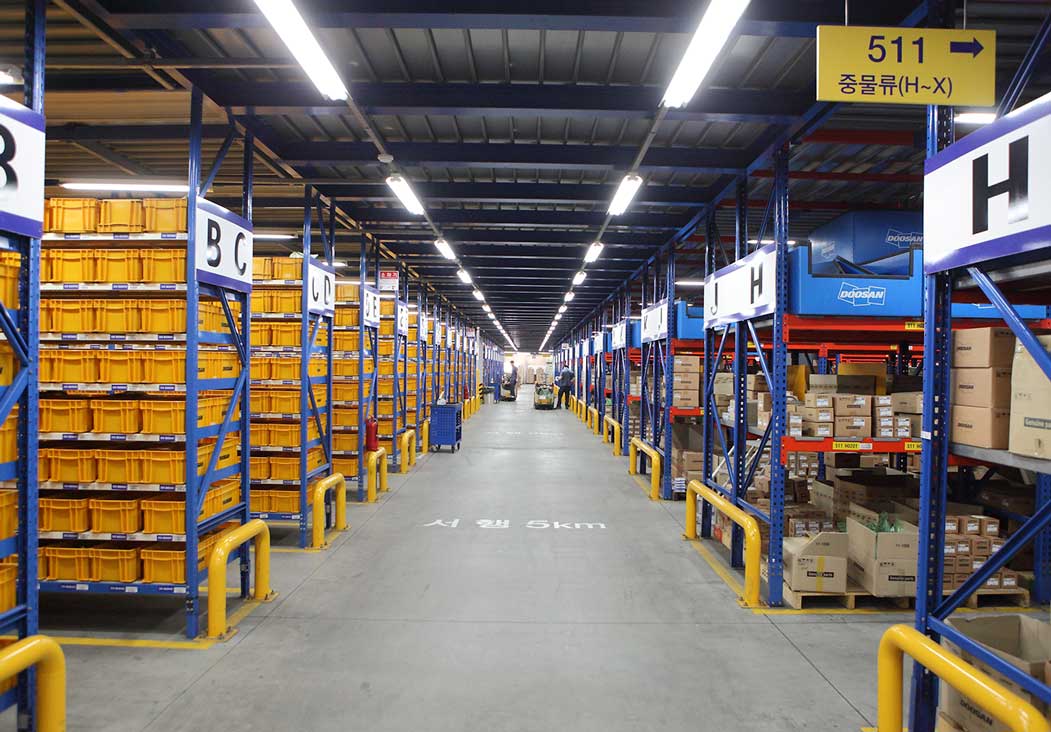 Doosan Genuine Parts
The parts warehouse, supplies high quality Doosan parts to your local dealer. Doosan Genuine Parts perfectly fit your truck.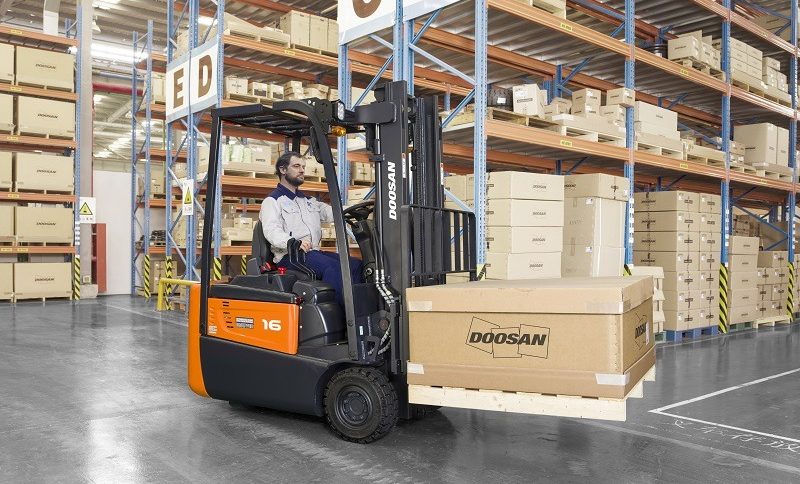 1.25 – 1.6 Tonne Electric Forklifts
Compact yet robust electric powered forklifts with capacities from 1.25 – 1.6 tonnes.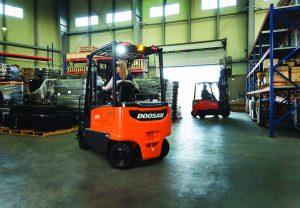 1.5 – 2.0 Tonne Electric Forklifts
High performance 48 Volt electric forklifts in 3-wheel and 4-wheel chassis types.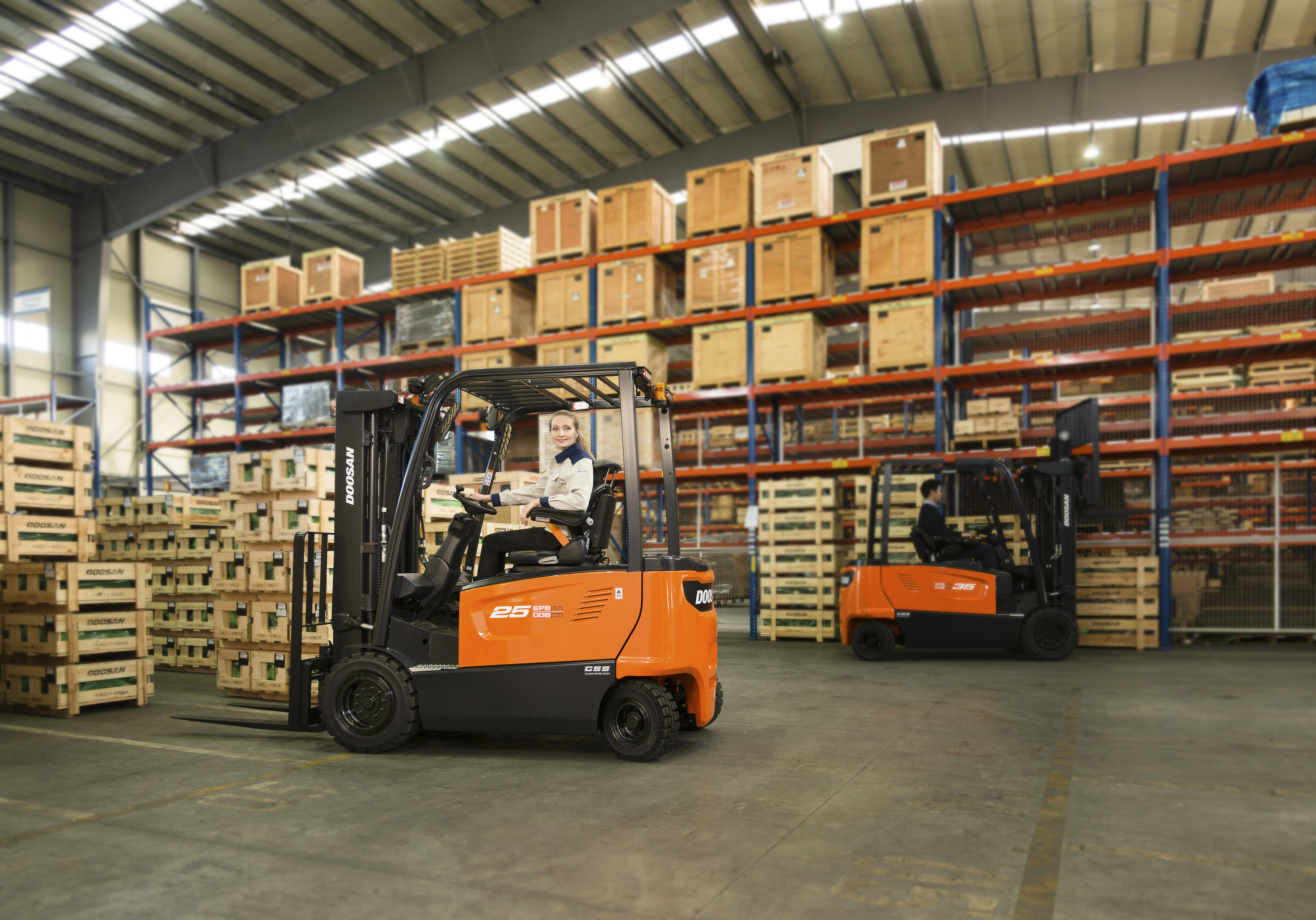 2.2 – 3.5 Tonne Electric Forklifts
Robust, high performance 80-Volt electric forklift trucks with lift capacities from 2.2 – 3.5 tonnes.