BPSC15E-7 Lightweight Powered Pallet Truck
A compact, powerful powered pallet truck with a 1.5 tonne lift capacity.
Introducing the new Doosan BPSC15E-7 Lightweight Powered Pallet Truck.
This truck is built on a compact chassis and features a powerful drive motor, making this truck ideal for use in space restricted areas such as on board delivery vehicles and in retail stores where aisle space is reduced.
Featuring a built in UK mains charger and an on board battery indicator, you can effectively manage your battery usage and charge the truck when required.
Weighing only 190kg including its battery, this truck is extremely lightweight however the powerful motors and electric lift and lower functions enable the truck to transport loads of up to 1.5 tonnes; making this pallet truck ideal for use on vehicles with tail lifts.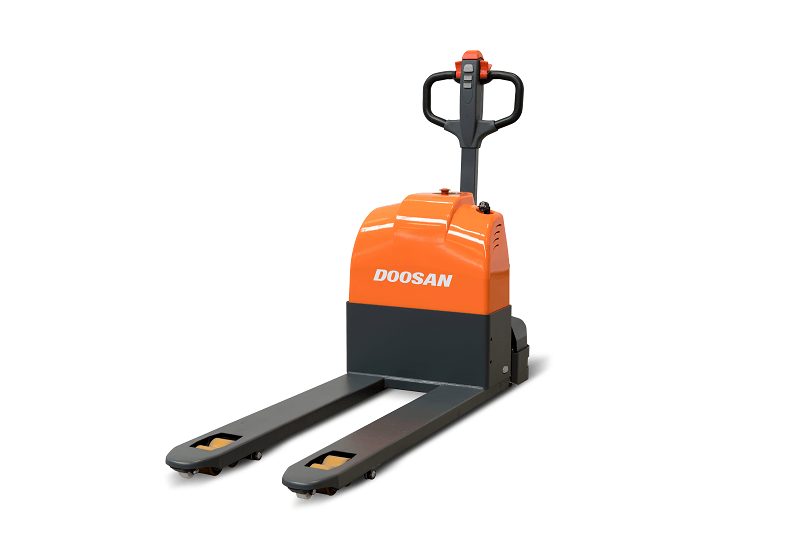 1.5 Tonne Lift Capacity
Weight: 190kg
150mm x 540mm Forks
Built-In UK Mains Charger
Electromagnetic Brake
Electric Lift and Lower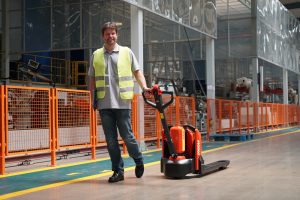 Lithium-Ion Lightweight Powered Pallet Truck
The Doosan LPM15N-7 and LPM20N-7 lightweight, compact powered pallet trucks with Lithium-Ion power.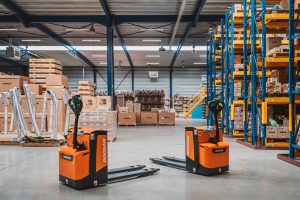 1.8 – 5.0 Tonne Powered Pallet Trucks
Robust, German-Made powered pallet trucks which can transport loads between 1.8 and 5.0 tonnes.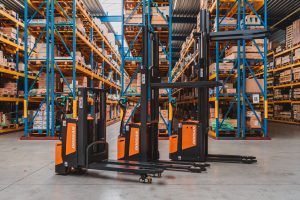 Doosan Stacker Trucks 1.0 – 2.0 Tonnes
The Doosan range of compact, heavy-duty and double stacker trucks provide you with a flexible, high quality warehouse solution.