Supporting the
Builders Merchants
Industry
Doosan trucks are robust, durable and simple to use – making them perfect for use in the Bulders Merchants industry
Engine Powered Counterbalance Forklifts
In the building industry, forklift trucks are often operating in demanding environments. Doosan's range of engine-powered counterbalance forklift trucks provide durable, powerful performance; making them ideal for this industry.
Building rugged, reliable, yet simple trucks, has allowed us to become a leading provider of forklift trucks in the UK. By adding high specification features, and proven technology, our aim is to increase productivity whilst lowering equipment lifetime costs.
This range of engine powered counterbalance forklifts are available in Diesel and LPG variations; with Diesel trucks ranging in capacities from 1.5 – 25.0 tonnes and LPG trucks available in 1.5 – 7.0 tonne capacities. You can find out more about these trucks here.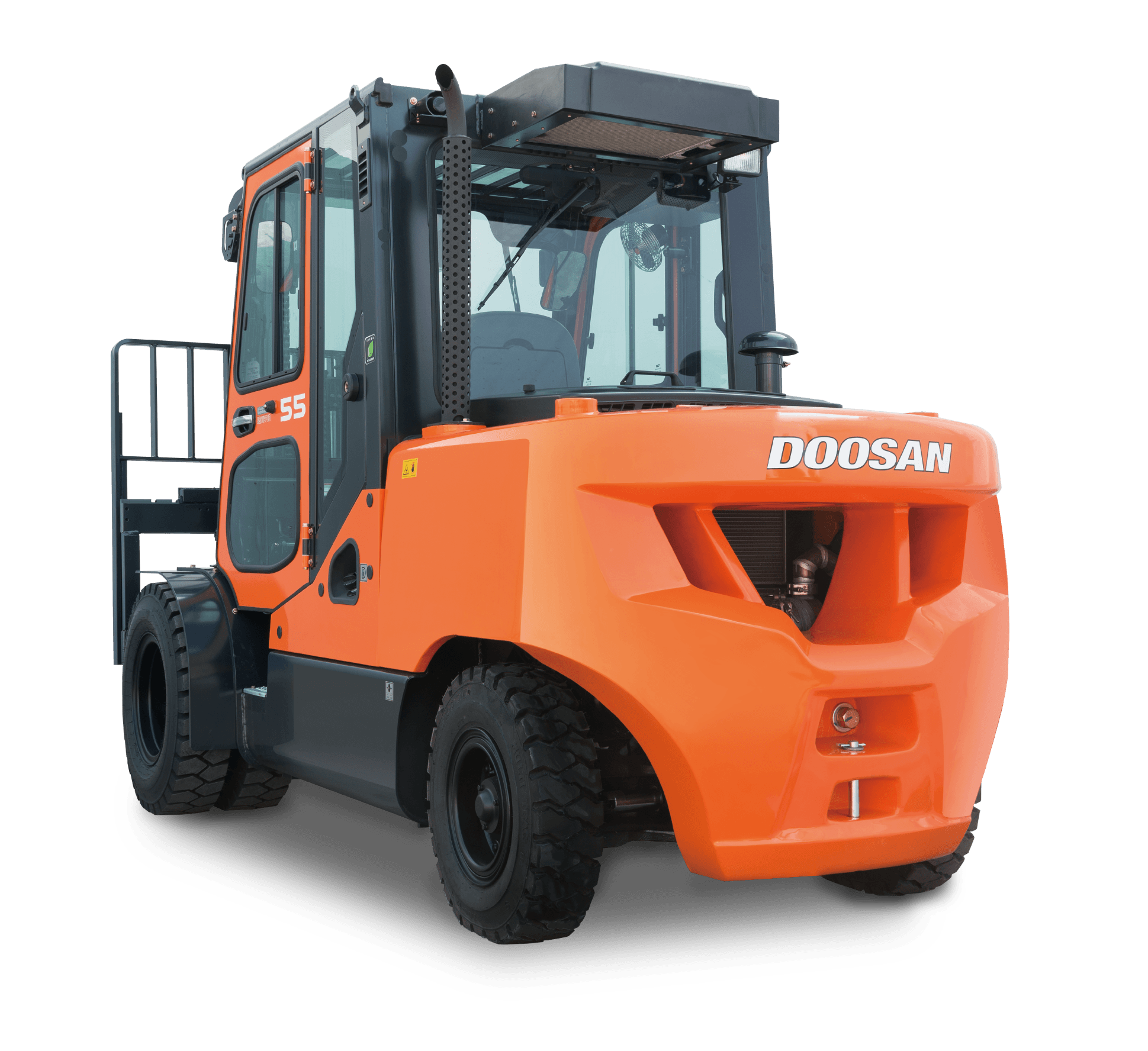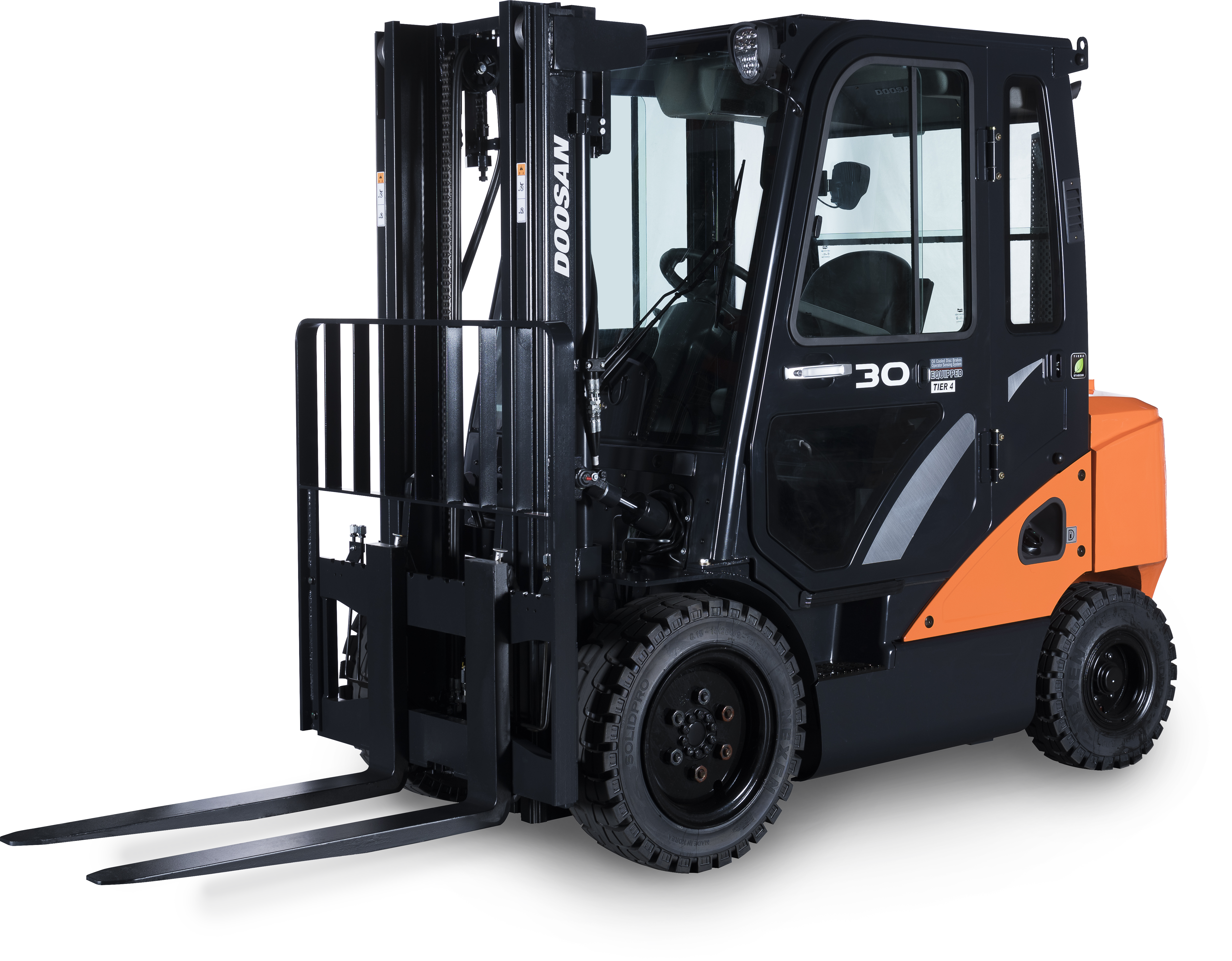 Frequently Seen Options
The majority of builders yards are outdoors, making them subject to the elements such as rain, wind and snow. Not only are they subject to the elements, seasonal differences such as shorter daylight hours are something that can affect the productivity of your forklift. There are a wide variety of additional options available to your forklift trucks which can help in these situations.
Weather Guards and Cabs
By adding a full cab onto your forklift, you are providing your operators with a more comfortable working environment which is protected from the elements, in particular the wind and rain. There are two main types of cabin available, either a full steel cabin or a canvas cabin and depending on the operating environment of your forklift; there are benefits to both. Let's start with a full steel cabin.
A full steel cabin is a benefit to your operation if your trucks are used for prolonged periods of time and your operator is not frequently entering and exiting the truck. An additional benefit to this cabin is that because it is made from steel, you get added protection for your operator in colder temperatures; making this a great option when working in ports or coastal areas.
A canvas cabin is a more flexible option for many businesses, particularly if operators are stepping on and off the forklift truck frequently as part of its operational cycle; they simply unzip one side of the cabin and they would still have protection on all the other sides and above. Another benefit to this is that if we do get a (very rare) burst of hot weather, you can remove the sides of a canvas cabin completely and still have protection from the (inevitable) rain.
Lights
In most operations where your truck is working outdoors, you are subject to the amount of natural light available, which is alot less in winter months. A way to combat is to add extra working lights on to your forklift which will allow it to operate outdoors in darker conditions; extending the amount of time during the day which your truck can be operated in.
You may also consider adding extra working lights to your truck if it is used to load and unload shipping containers or trailers. The confined space of these areas can be dark even in the lightest of outdoor conditions; which will make the addition of lights a benefit to your operation.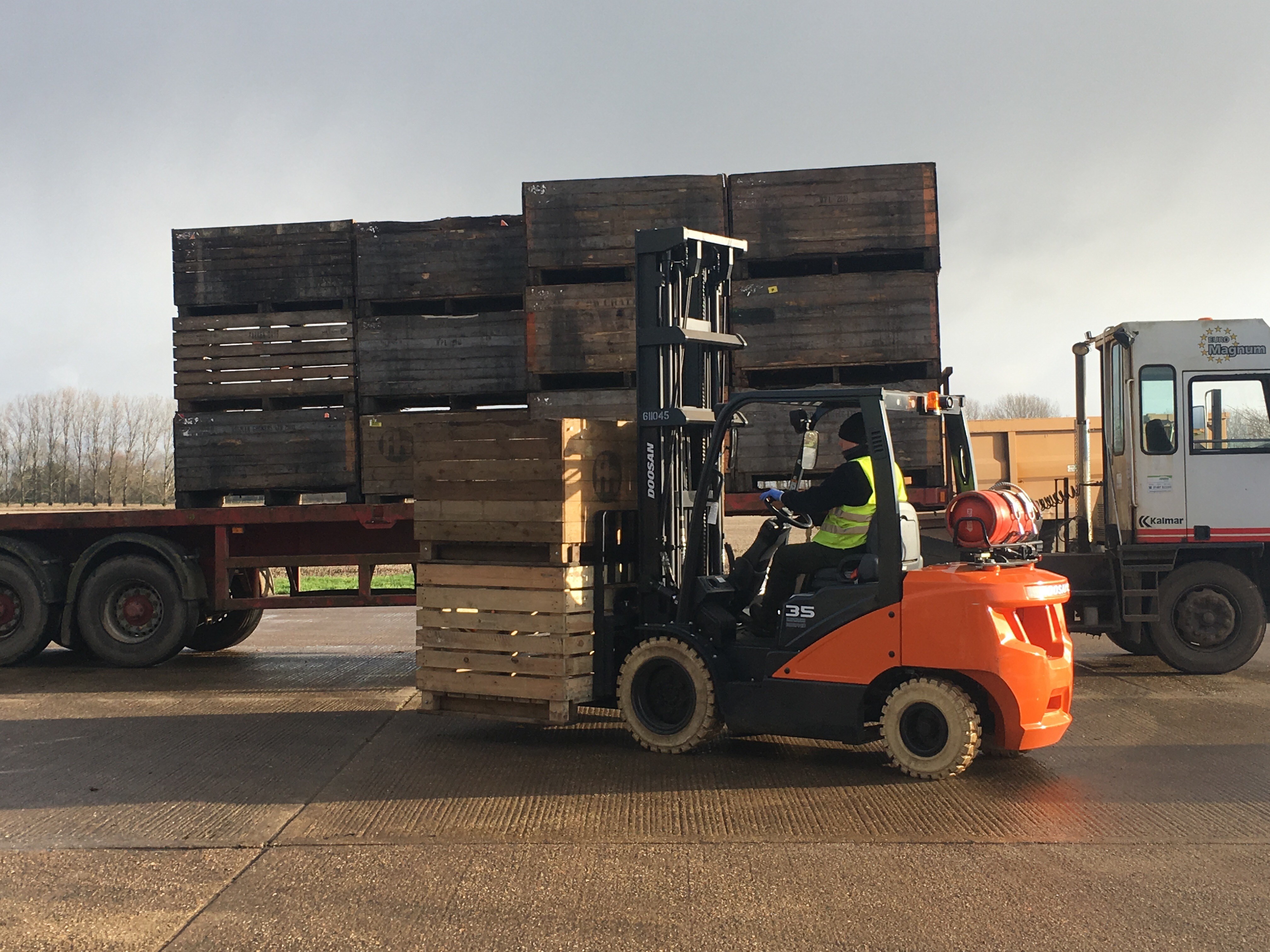 IC Counterbalance
Our Internal Combustion Counterbalance is one of our best sellers. See why we're taking over the market with our Award Winning forklifts.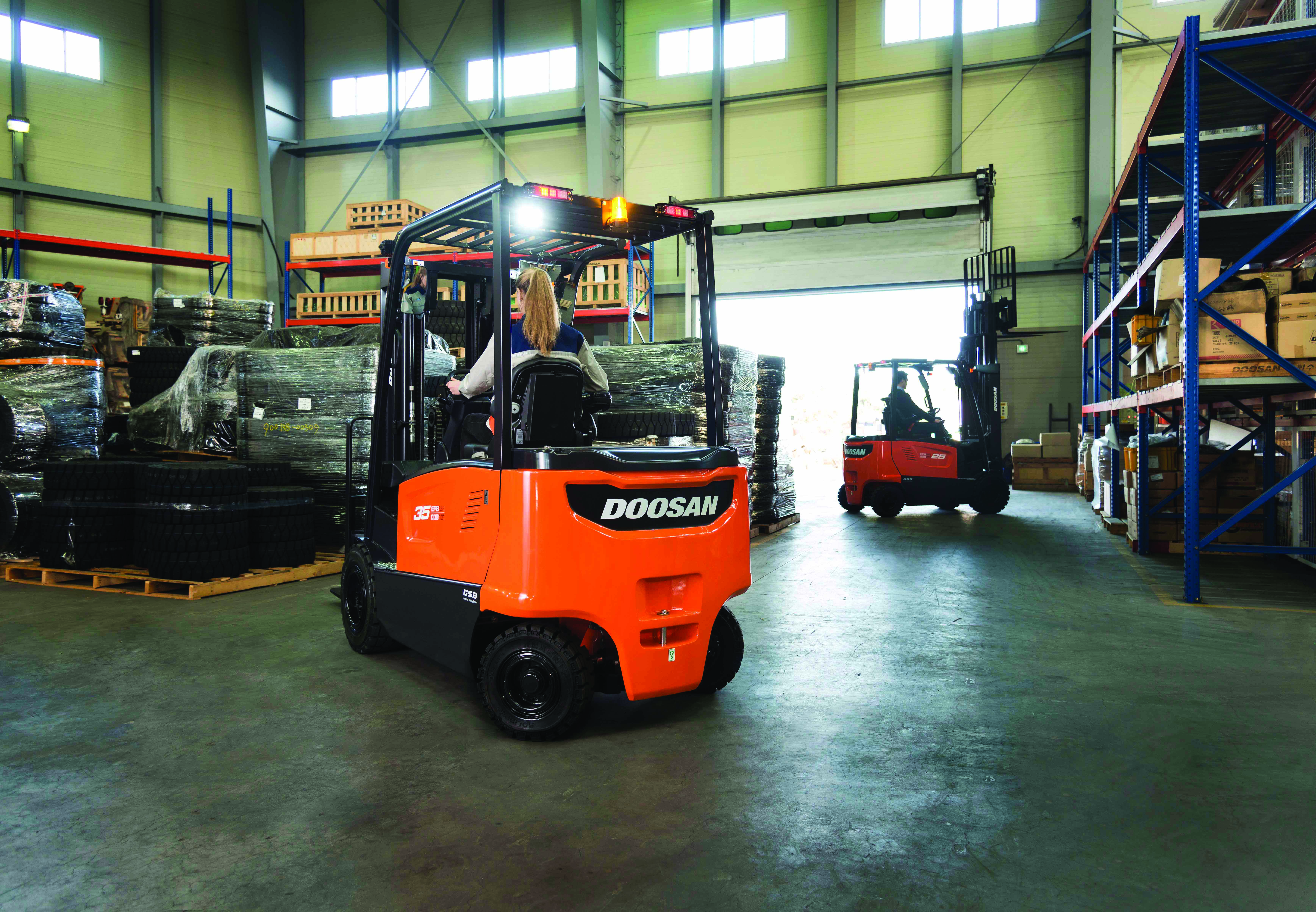 Electric Counterbalance
Electric Forklift trucks are becoming more and more of a viable option for all areas of industry in the UK. See our range of trucks from 1.5 – 5.0 tonnes.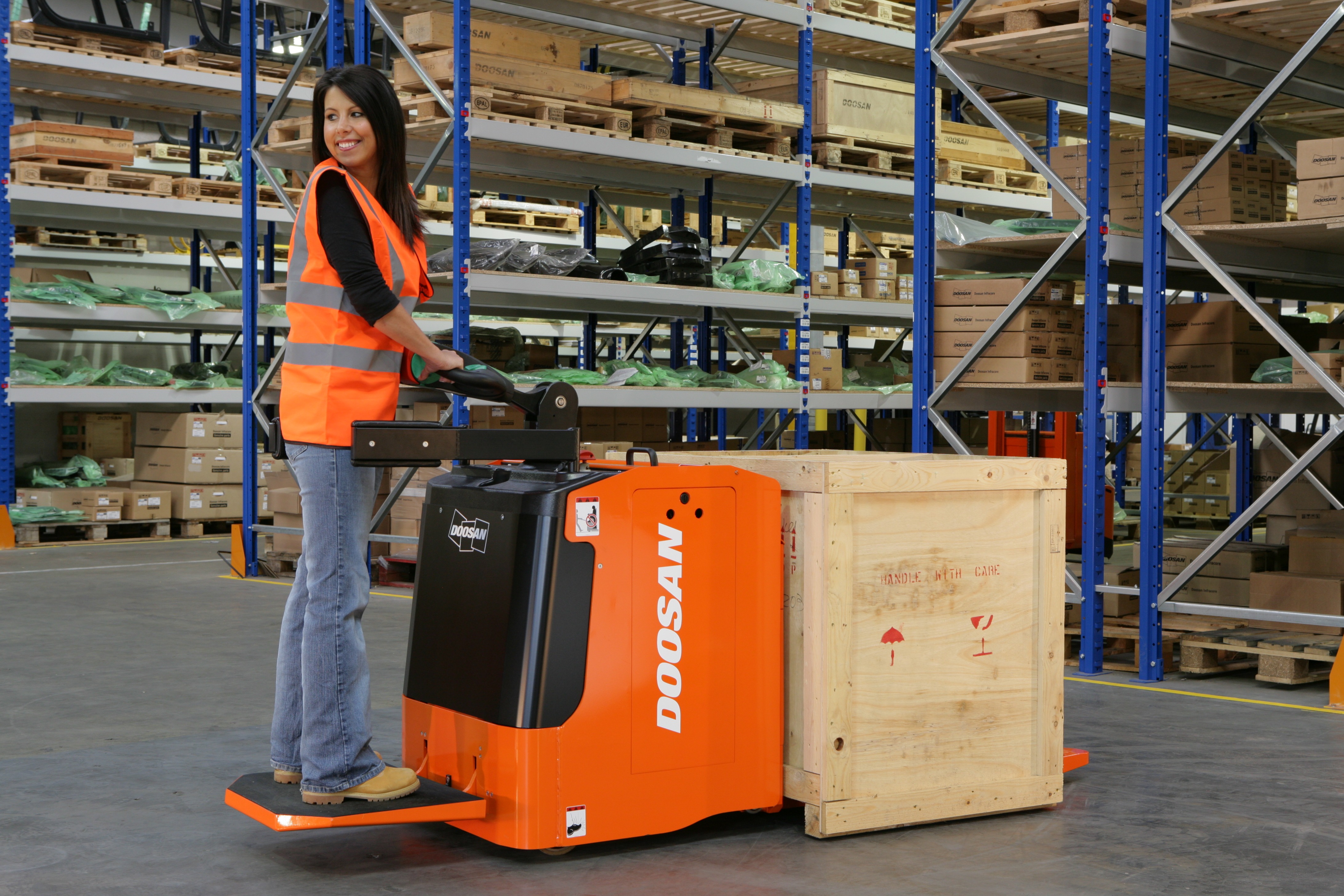 Warehouse Equipment
We have an extensive range of Warehouse equipment built with German precision engineering, the Doosan Warehouse Range can assist any lifting needs.