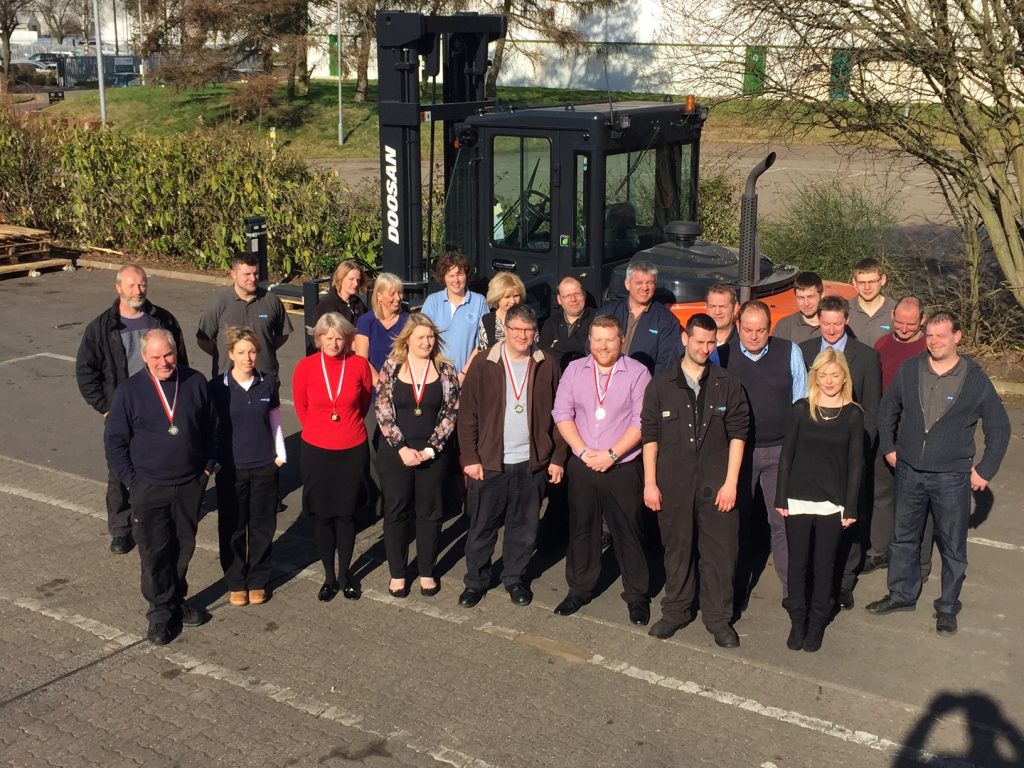 On Monday 23 March Doosan employees across the UK joined with their colleagues around Europe and the world in the Doosan Day of Community Service. This is the second time the event has taken place, with 10,000 employees across 16 countries undertaking activities in their local communities such as supporting environmental projects and helping the disadvantaged.
In the UK Doosan Industrial Vehicle staff donated food to their local food bank, Re:Store in Northampton. Michael Archer, Assistant Operations Manager, DIV, said: "I would like to thank everyone for their donations to this very worthy cause, and their activities today, helping us towards our goal of becoming a Proud Global Doosan."
Elsewhere, Doosan Babcock nominated the community projects and organisations they most wanted to help, and amongst the many benefiting were:
Camblesforth Community Hall, Selby
Ashton Vale Community Centre, Bristol
Christchurch C of E School in the West Midlands
Olive Tree Cancer Charity in Crawley
Doosan Babcock in Scotland has also formed a partnership with Renfrewshire Food Bank, providing a new permanent headquarters for the organisation free of charge in a warehouse on their premises. This will improve working and storage conditions, and Doosan Babcock staff will be encouraged to volunteer to help the service expand.
Simon Hopkins, Director, Corporate Social Responsibility (CSR) for Doosan Babcock said: "It has been a great experience to be involved in these activities and I am so proud of how my colleagues across the business have embraced this opportunity.
"The Doosan Day of Community Service will now take place twice a year, allowing us to continue making meaningful contributions to the communities we operate in. CSR is an integral part of our business, and this initiative is a fabulous way for us to pursue that while reaching those most in need."