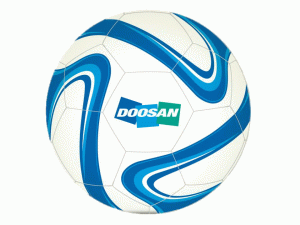 Congratulations to all winners of the Doosan football in our recent competition to celebrate the World Cup. The full list of winners is shown below.
Sarah P
Gary F
Martin S
Steve J
James M
Neil C
Kate F
Ross W
Christopher P
Keith P
John M
Mark S
Ron B
Jonathan F
Darius M
Andy L
Charlie N
Ashley C
Andy M
Ian C
Dawn R
Michael T
Chris P
Stuart D
Everyone will be contacted directly to arrange delivery of prizes.
Thanks for entering!