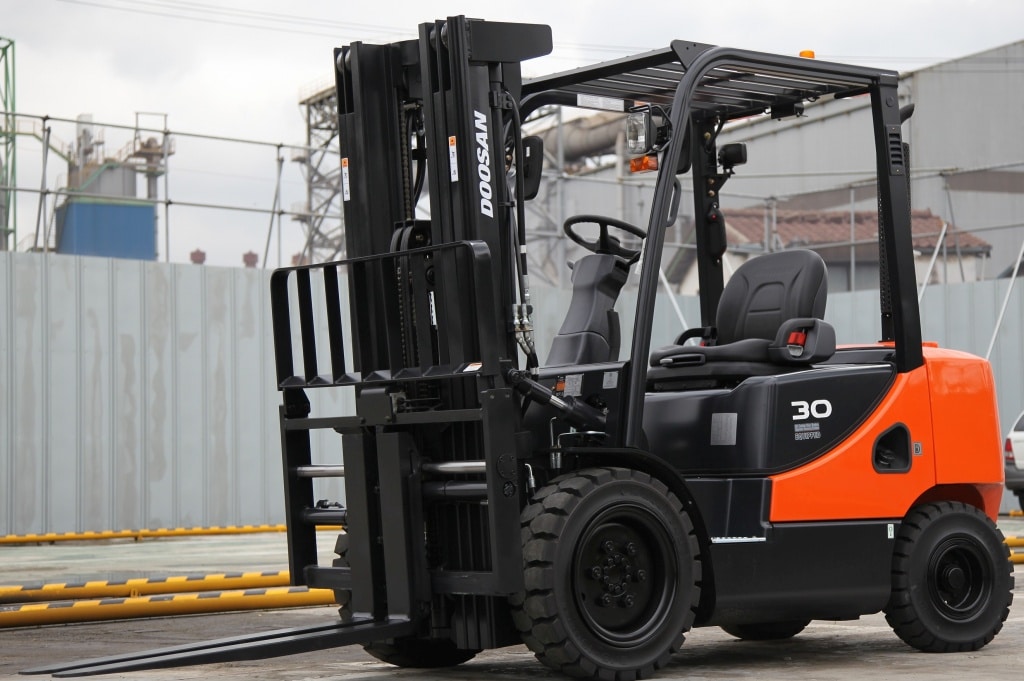 On September 24, 2014 we successfully unveiled our newest and most advanced range of forklifts powered by our revolutionary new G2 engines at an excellent event at Millbrook Proving Ground in Bedfordshire.
Dealers, customers and journalists were all present to learn about the new 2.0t to 3.5t capacity forklifts, the award-winning innovative G2 engine and the stringent EU emissions regulations that apply from this year.
After a series of presentations and workshops in the morning, plus an acrobatic performance by Tumbellina International, the afternoon was an opportunity to celebrate the arrival of the new trucks with exciting driving experiences at the same venue where the G2 range's ultra-low fuel-consumption figures were proved.
Special guest Perry McCarthy, famous as the original Stig from the BBC's Top Gear, provided anecdotes from his career as a racing driver during an entertaining speech and Q&A. The driving experiences included a fastest lap competition in a Caterham, an off-road experience and high-speed circuits of the renowned vehicle testing track with professional racing drivers.
UK sales director Paul Watson set the scene by explaining why Doosan had invested millions of pounds to develop the clean-burn G2 engine with its maintenance free exhaust treatment system.
By removing the need for a diesel particulate filter, Doosan's engine avoids the hidden costs that can dramatically increase the cost of complying with the incoming Euro Stage IIIB and Stage IV regulations.
Among the customers on the day were representatives from MetsäWood, the premium-quality sustainable wood supplier. MetsäWood has already placed a significant order for a fleet of more than 30 G2 trucks – a strong endorsement of the new range's strong environmental credentials.
Paul said: "The G2 engine sets a new benchmark against which all other diesel forklift engines will be measured so it was only right to properly celebrate its arrival in the UK. It's been a fantastic launch and there has been a real buzz of excitement among our valued customers and the dealers who will be advising them."
 To see more photos from the event, please check out our G2 event Facebook photo gallery