Supporting the
Food & Drink
Industry
Doosan trucks are robust, durable and efficient – making them perfect for use in the Food & Drink industry
Doosan have a range of trucks perfect for transporting goods in the processing, packing and logistics sectors.
The Doosan range of Electric Counterbalance Forklifts are a perfect fit for the Food & Drink industry from the new 3-wheel 1.3 – 1.6 tonne to the new 4.0 – 5.0 tonne range of 4-wheel trucks. When working in the food industry, electric is the most preferred power source as it is the cleanest source available which is crucial when working around food. Most electric trucks are also suitable for us indoors and outdoors again making them great for use in these applications. Productive and manoeuvrable this range of trucks offer the latest in Active Control Technology and Operator Sensing for added safety and performance. Features include: Oil Cooled Disc Brakes, Integral Side Shift, clear visibility, anti-roll back, mast lock and regenerative braking. To find out more about our range of Electric forklift trucks click here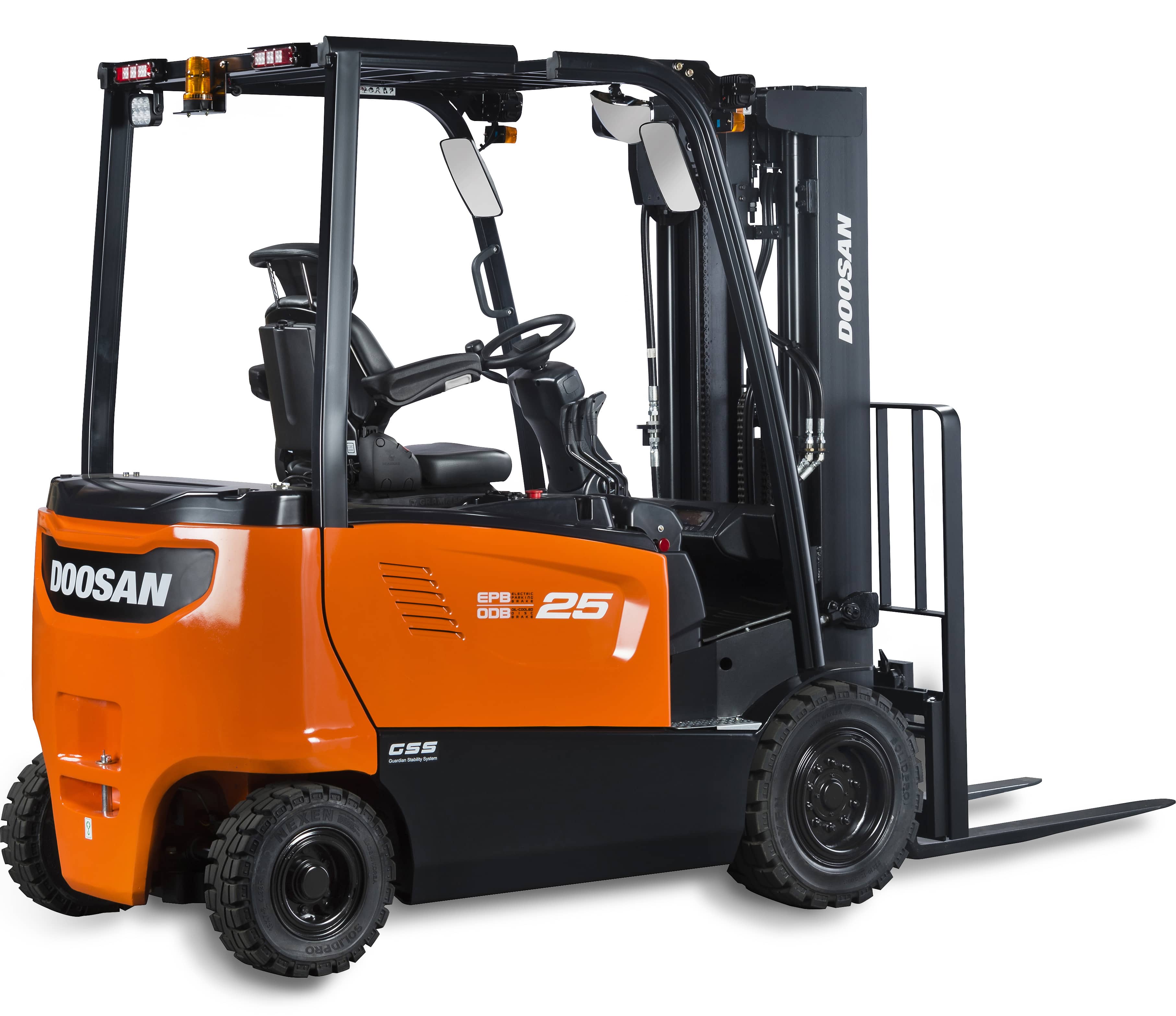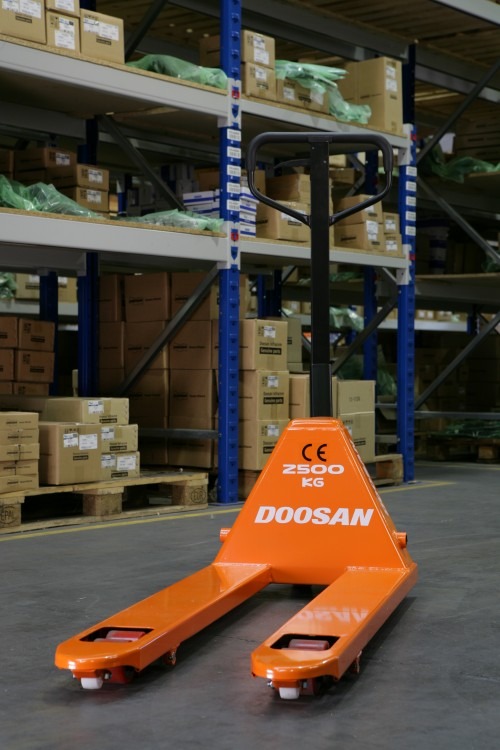 Doosan Hand Pallet Truck
The Doosan hand pallet truck is specially designed to lift and transport the widest variety of loads in stores and warehouses. This makes it perfect for use when transporting goods within this industry., particularly in retail settings.
To find out more about the Doosan hand pallet truck, call Doosan Parts on 01604 825630 or click here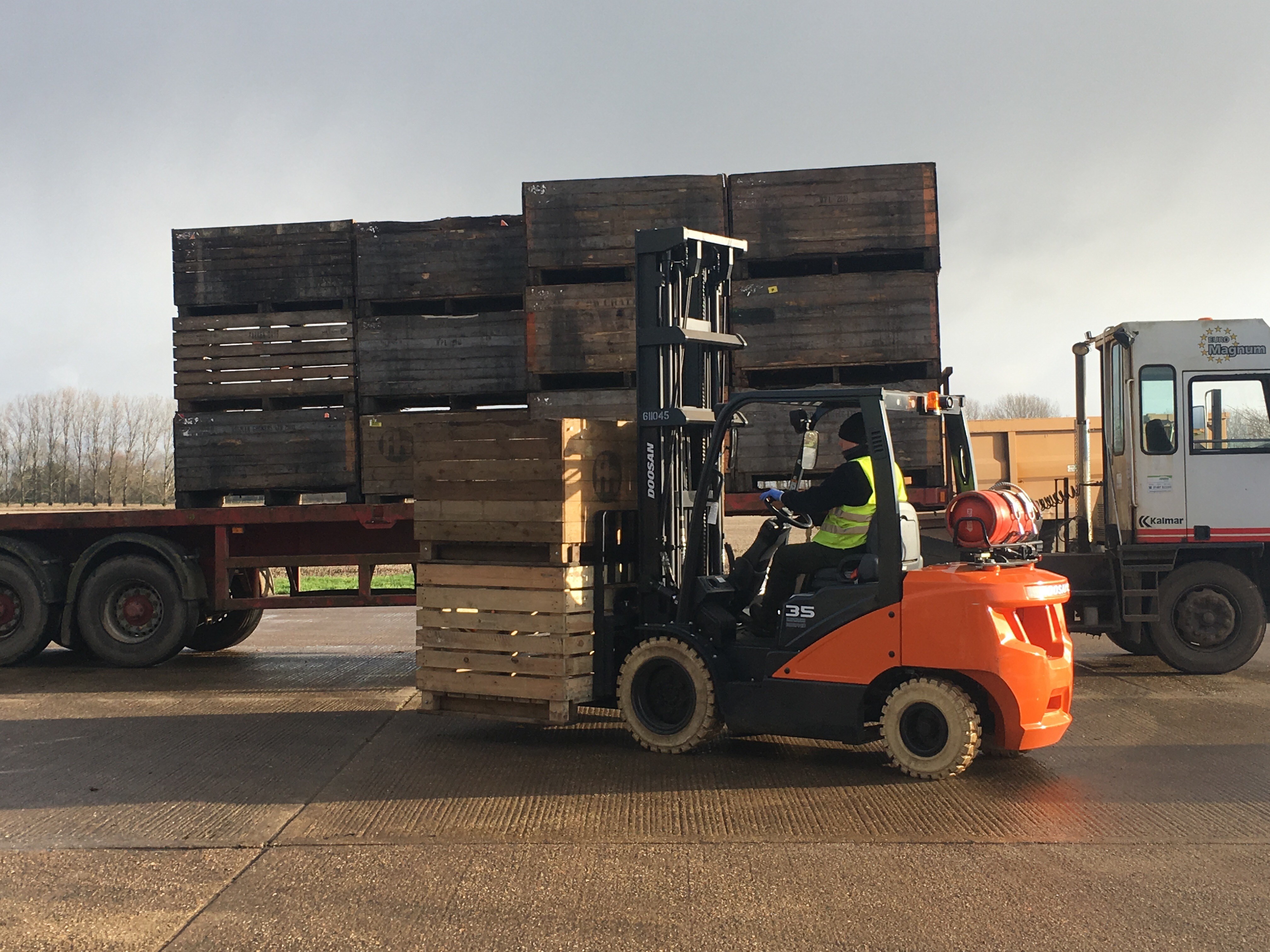 IC Counterbalance
Our Internal Combustion Counterbalance is one of our best sellers. See why we're taking over the market with our Award Winning forklifts.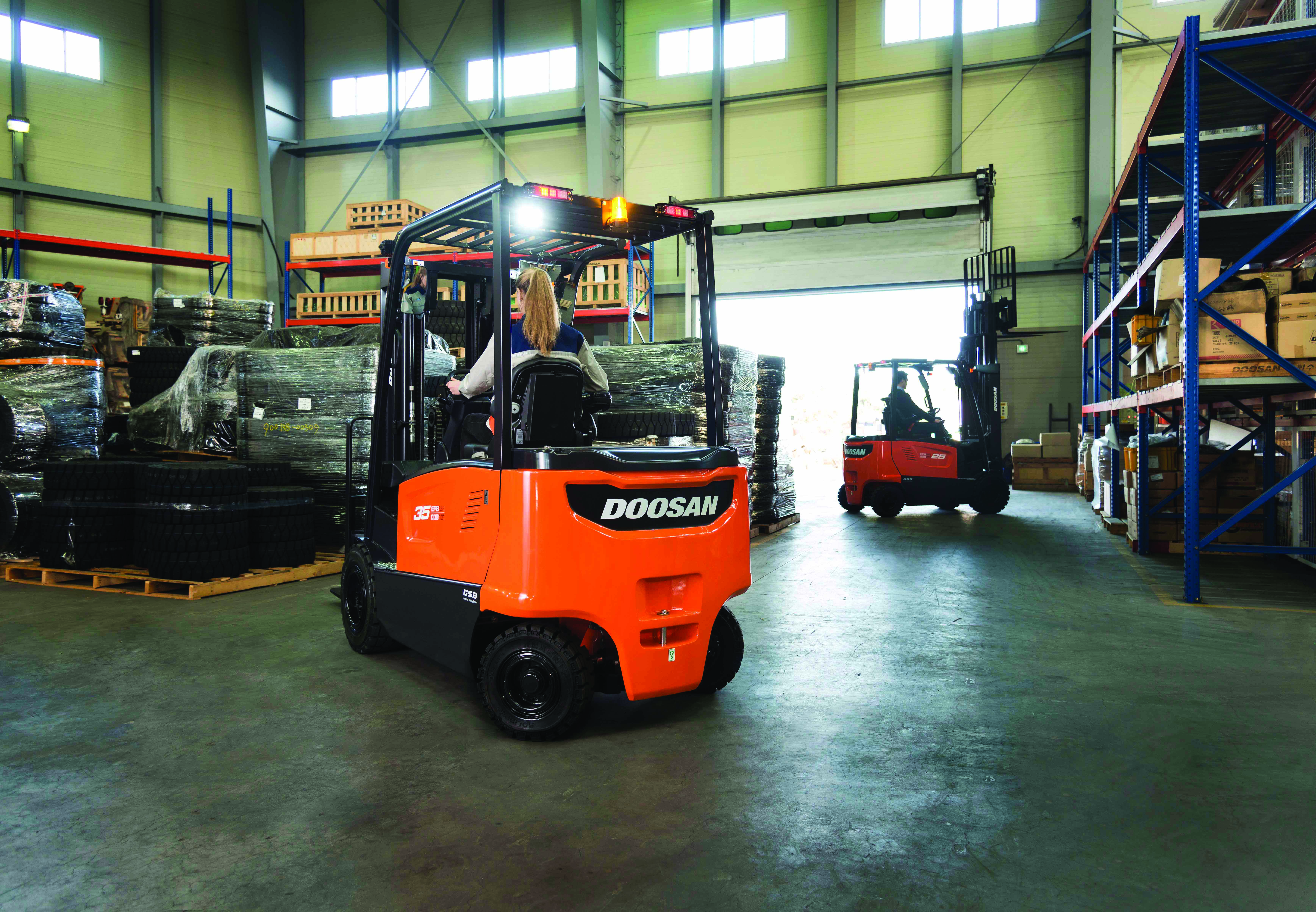 Electric Counterbalance
Electric Forklift trucks are becoming more and more of a viable option for all areas of industry in the UK. See our range of trucks from 1.5 – 5.0 tonnes.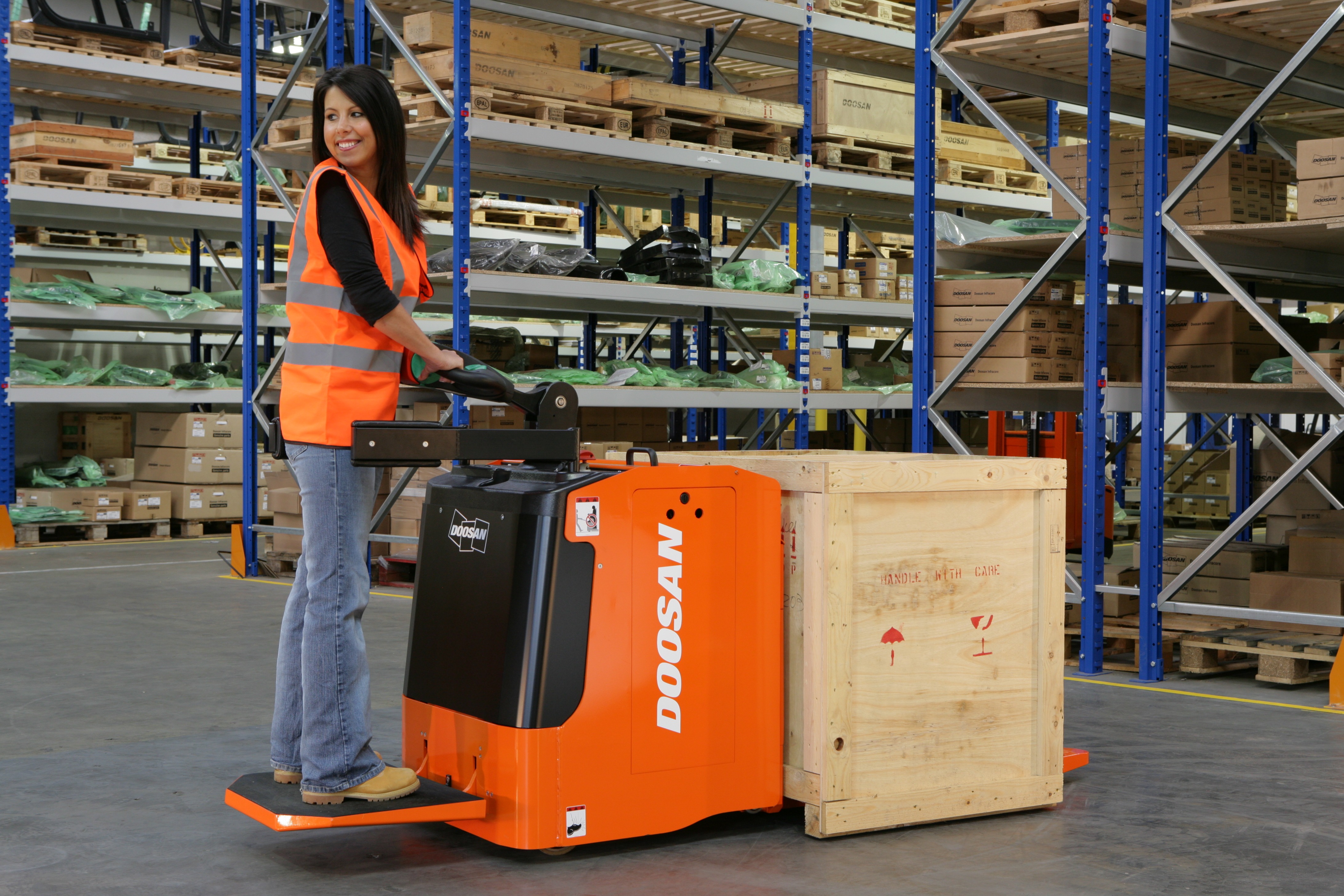 Warehouse Equipment
We have an extensive range of Warehouse equipment built with German precision engineering, the Doosan Warehouse Range can assist any lifting needs.