GX Plus 2.0 – 3.0 Tonne Diesel & LPG Forklifts
Robust and reliable engine powered forklifts with capacities from 2.0 – 3.0 tonnes.
Our entry level GX Plus range of 2.0 – 3.0 tonne diesel and gas forklifts follow the same core tradition as our premium 7-Series of delivering simple, powerful performance. 
The GX Plus Series provides economic benefit without compromising on performance, productivity and quality. These trucks are designed for use in a whole range of applications including manufacturing, warehousing, outdoor storage and distribution.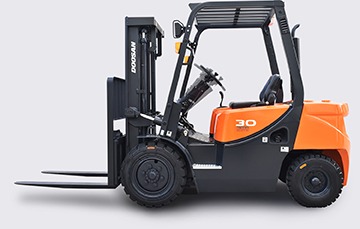 Adjustable Steering Column
The steering column can be adjusted to any position that the operator requires. The adjustment of the steering column is achieved by operating one simple lever.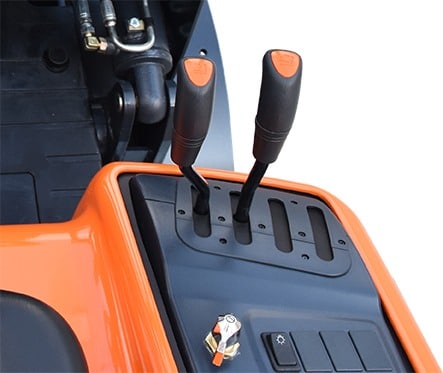 Hood Mounted Hydraulic Control Levers
Ergonomically located hydraulic levers reduce operator fatigue levels.
Wide Step Plate
Wide anti-slip step plate ensures the operators safety in all weather conditions.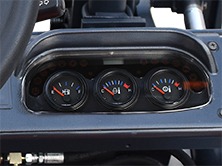 Easy to Read Instrument Panel
Engine coolant temperature, transmission oil temperature, fuel level gauge and hour meter keeps the driver aware of the trucks operating
conditions at all times.
High Powered, Fuel Efficient Engine
This 3.0 litre diesel engine is designed exclusively for industrial applications. This engine provides great fuel efficiency, low noise and extended service intervals. The 2.4 litre LPG engine provides greater torque and higher performance. The engine includes hydraulic lash adjusters, providing a service free valve train for the complete engine lifetime. The premium camshaft and balance shaft belts help not only to extend service intervals, but also to reduce noise.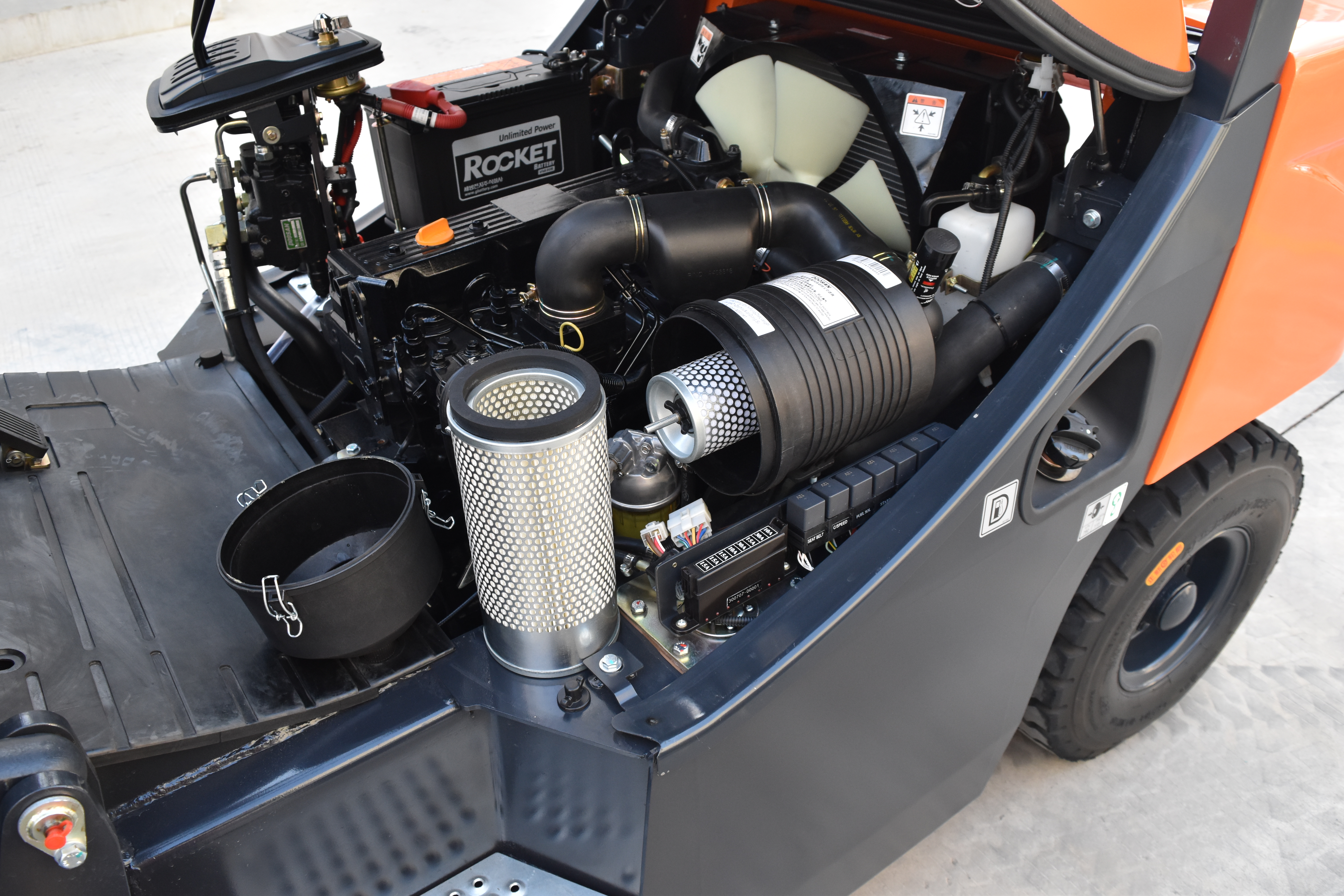 Cyclone, Dual Element Air Cleaner
The cyclone type and heavy duty dual element filter air cleaning system protects the engine against contamination. This extends the engine service life and keeps the best engine condition in any environment.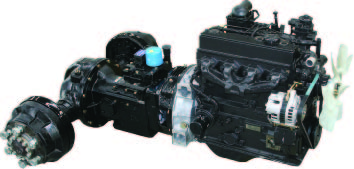 Rigid Transaxle with Shoe Brakes
The rigid transaxle with shoe brakes includes a 1-speed, powershift transmission and uses a 4-pinion differential bevel gear set to transfer high torque to the drive wheels .The transmission gear is made from carbonised high alloy steel for a long life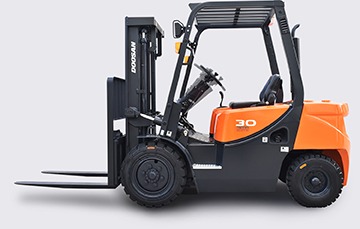 Robust Frame
The complete frame consists of two bended side weldments, a rear and a front frame. These four weldments are welded together to produce a uniform, robust and rigid frame. The bended side weldments provide rigid support and structure.
D20G Plus
D25G Plus
D30G Plus
G20G Plus
G25G Plus
G30G Plus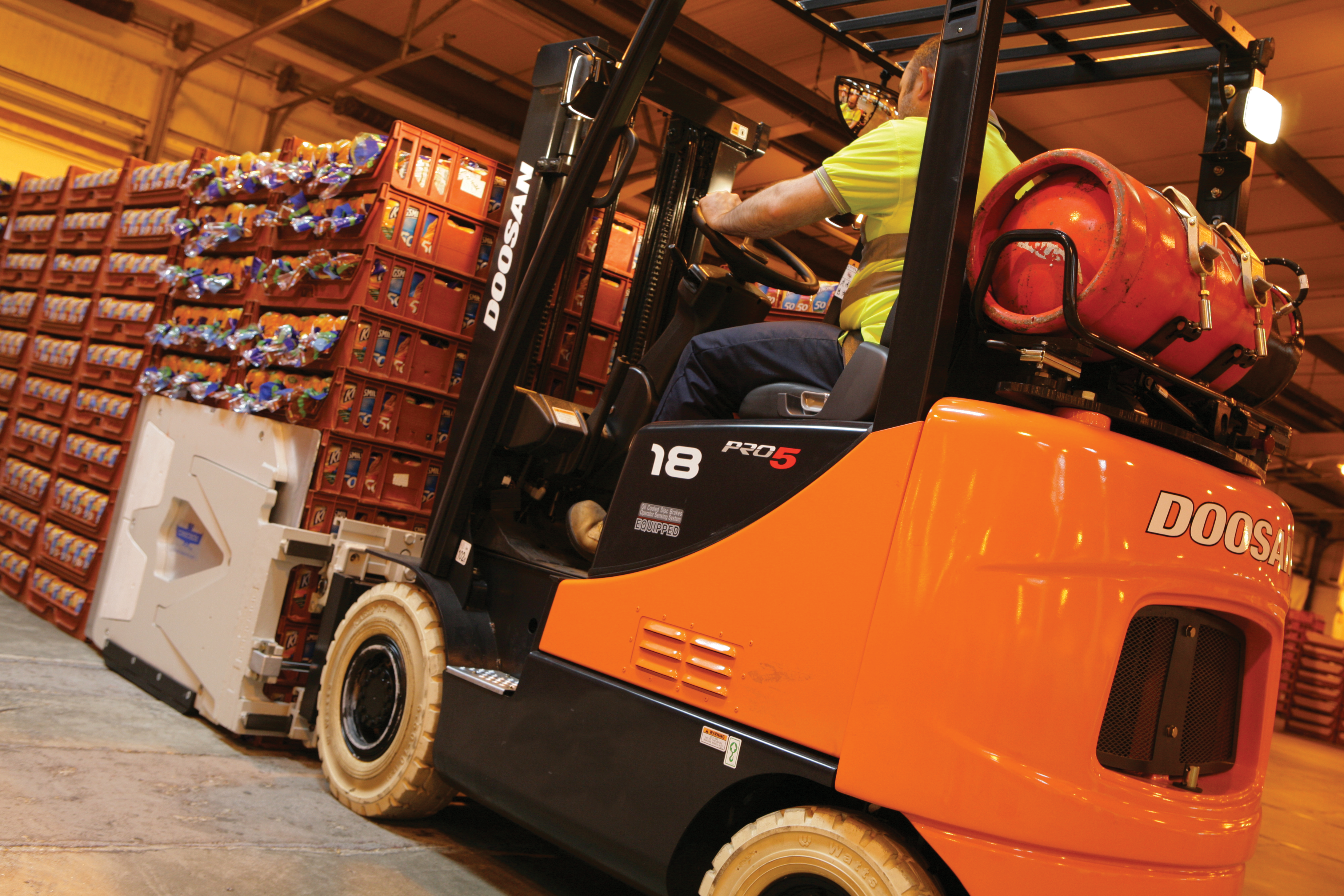 1.5 – 2.0 Tonne Diesel Forklifts
Compact yet robust diesel forklifts with capacities from 1.5 – 2.0 tonnes.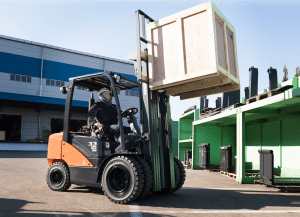 2.0 - 3.5 Tonne Diesel Forklifts
Simple, powerful performance from Doosan diesel powered forklifts with capacities from 2.0 – 3.5 tonnes.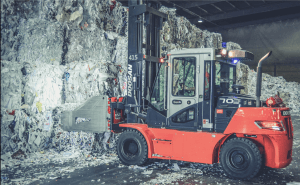 6.0 – 9.0 Tonne Diesel Forklifts
Robust and reliable diesel powered forklifts with capacities from 6.0 – 9.0 tonnes.