Lithium-Ion Lightweight Powered Pallet Truck
The Doosan LPM15N-7 and LPM20N-7 lightweight, compact powered pallet trucks with Lithium-Ion power.
Our 1.5 – 2.0t lithium electric pallet truck meets and exceeds your warehousing needs.
Building rugged and reliable, yet simple machines, has allowed us to become a leading provider of material handling equipment. By adding high specification features, and proven technology, our aim is to increase your productivity whilst lowering equipment lifetime costs.
Our lithium pallet truck charges faster and weighs less than the classic pallet trucks with lead-acid battery.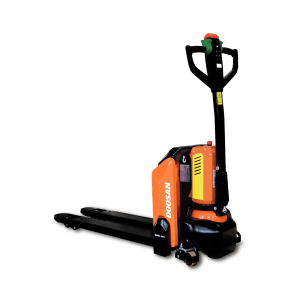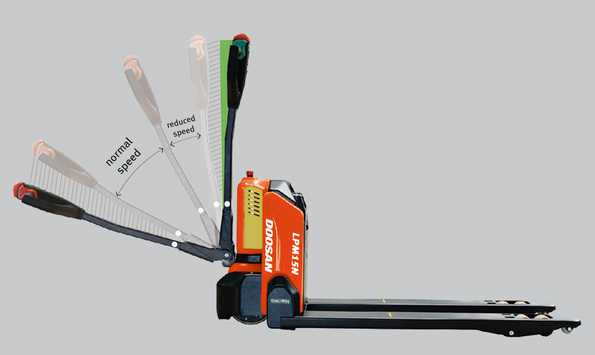 Safe Design
The pallet truck automatically brakes when when the handle is either perpendicularly pulled or fully lowered.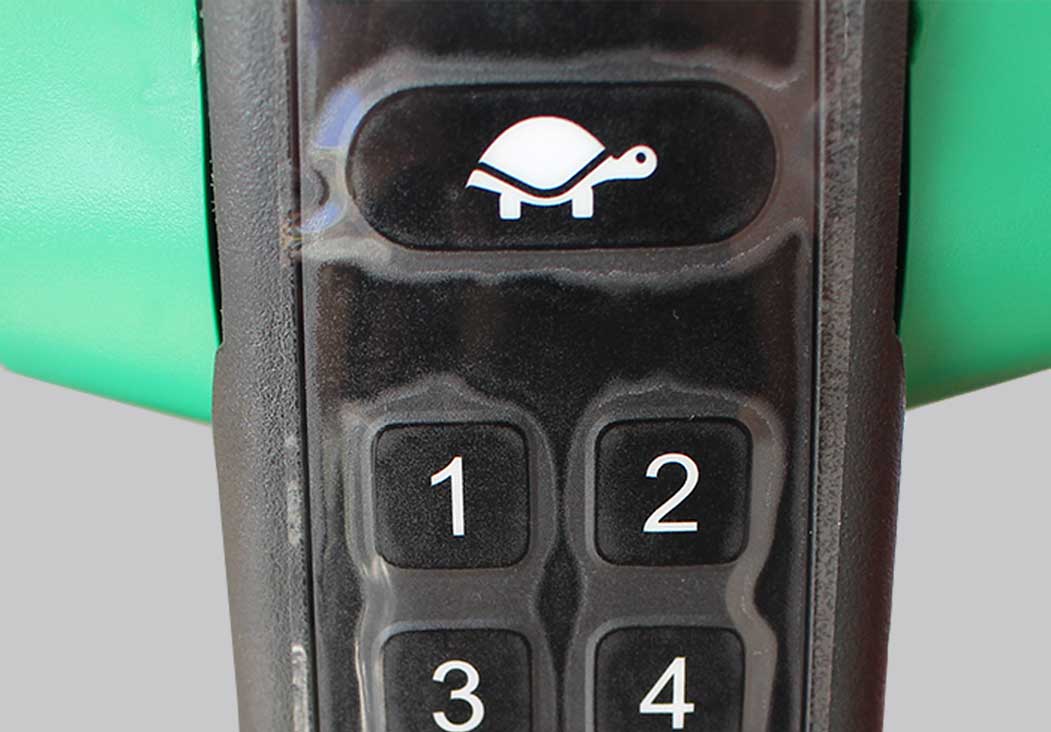 Turtle Mode
By pushing the turtle mode button when the truck operates in a warehouse, the truck travel speed will slow down.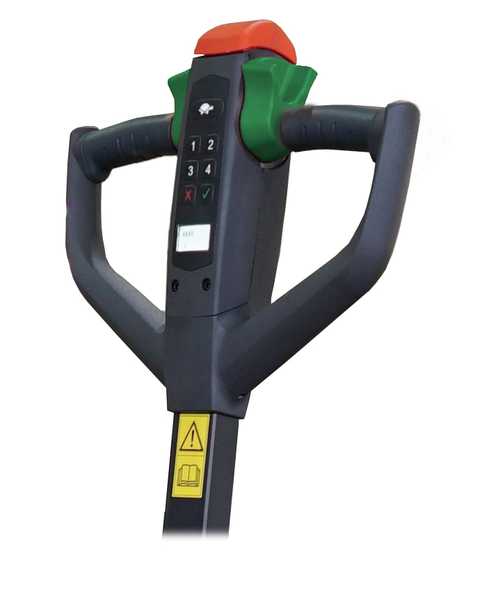 Safety Reverse
The red button on top of the tiller head needs to be pushed before it is possible to move the pallet truck in the opposite direction.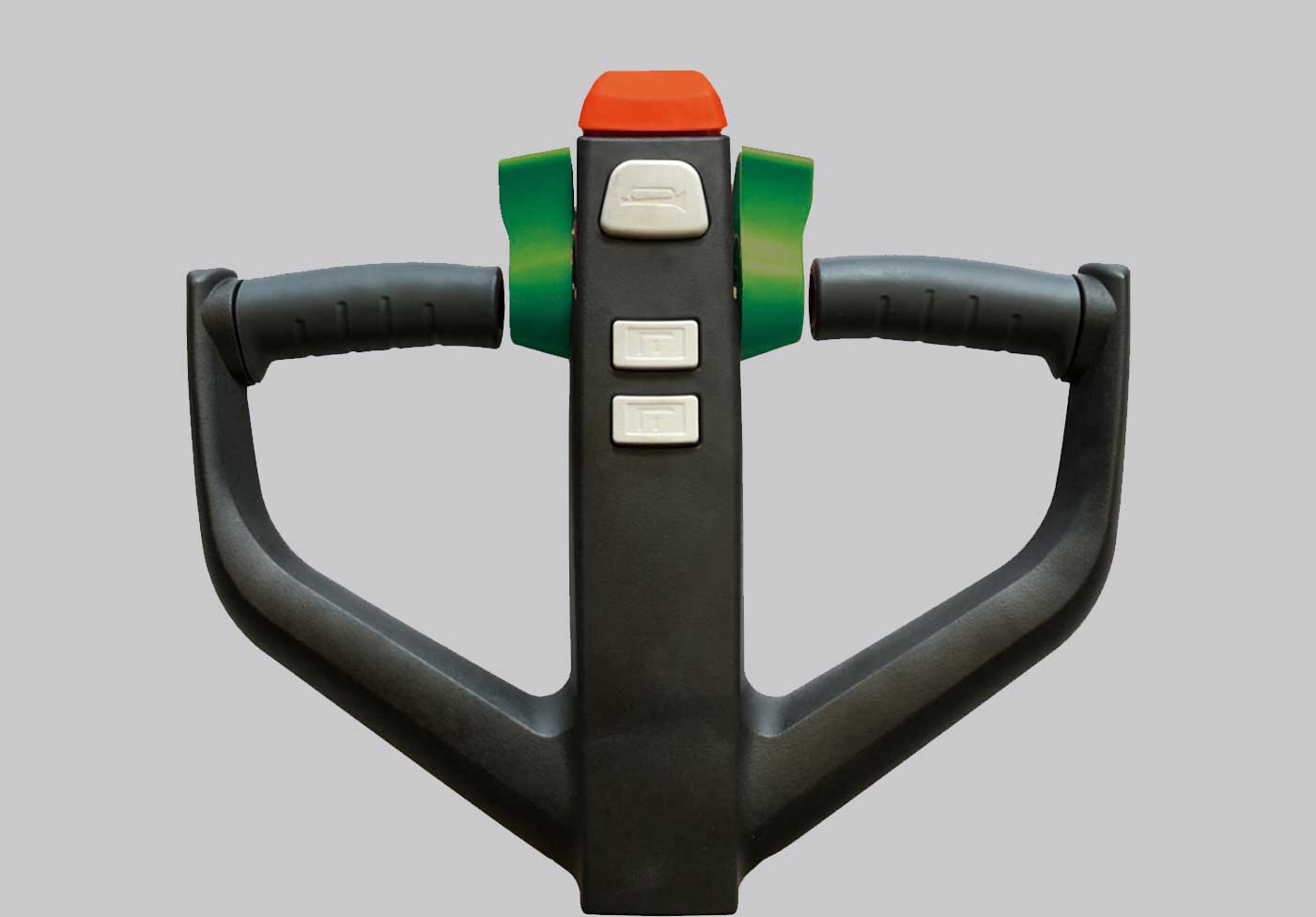 Ergonomically Designed Handle
Easy to manoeuvre with the ergonomically design handle with a button for the horn, lifting and lowering.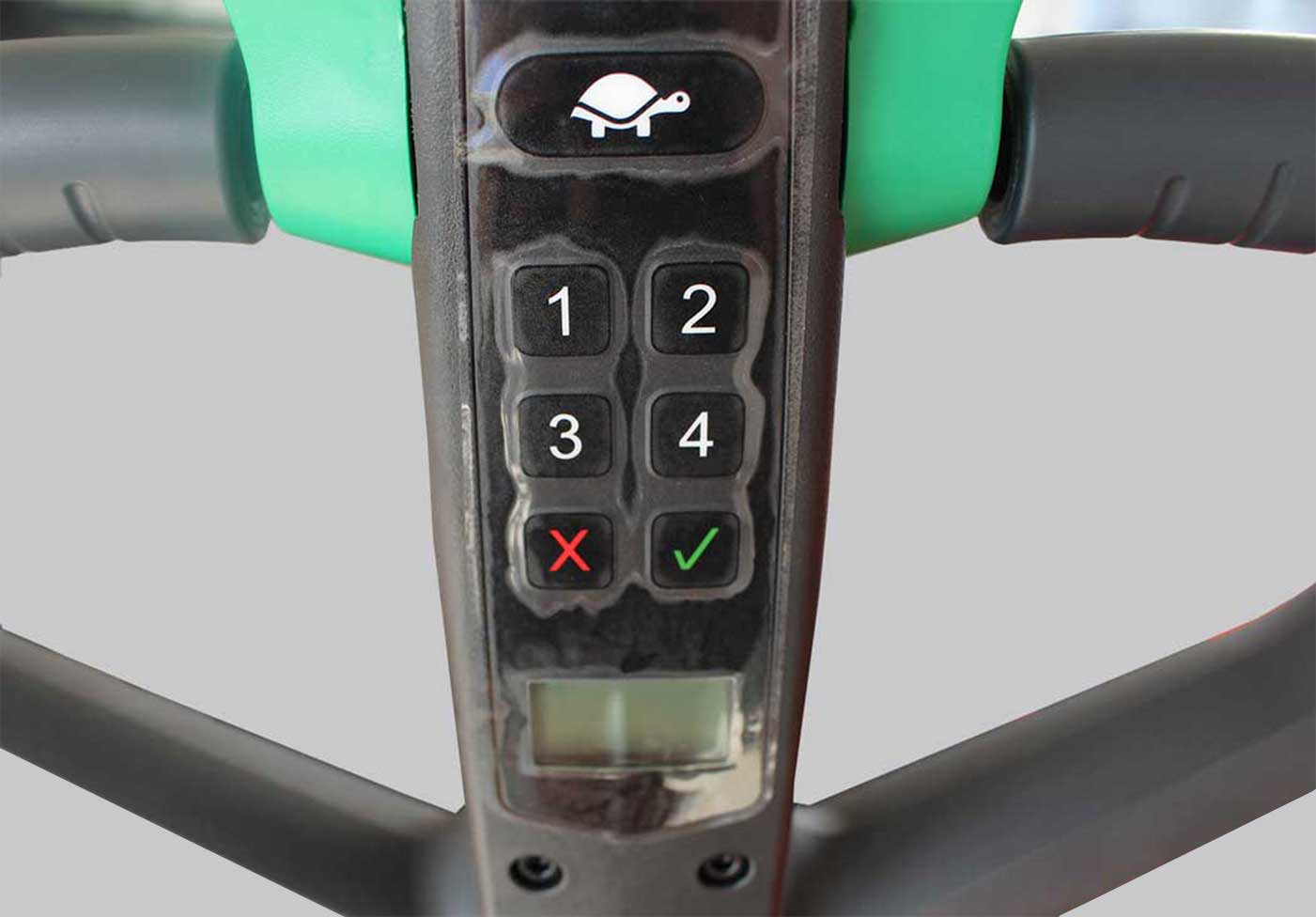 Multi-Functional Display Panel
Battery charge level, operating hours and various status codes such as battery temperature can be checked on the multi-functional display. Access via the key pad and badge (only for 2t).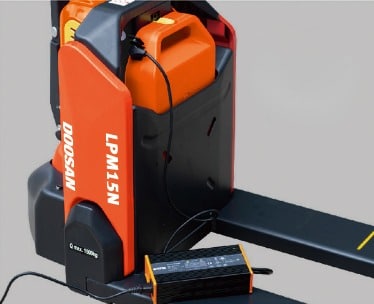 Multi-Battery Charging System
The battery can be charged after removed of the truck. The battery charges directly in the battery socket.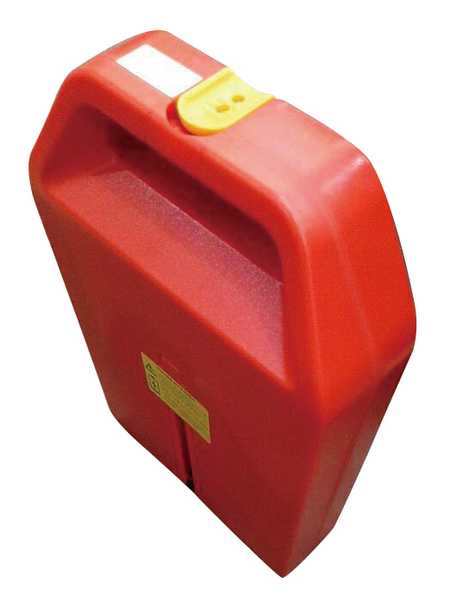 Easily exchangeable Li-ion Battery
24V/20Ah (Option 24V/30Ah) or 48V/20Ah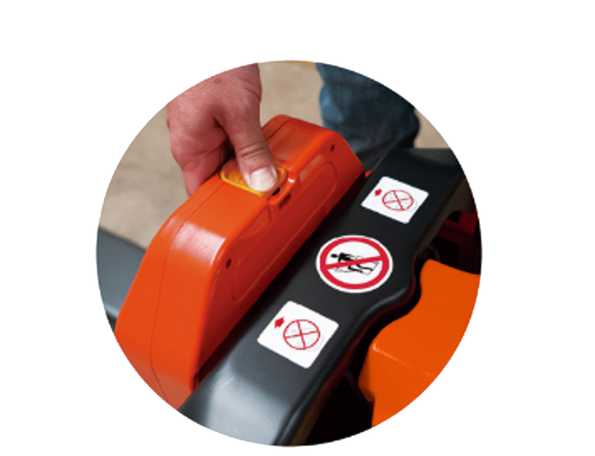 Convenient Battery Removal System
The battery can be easily taken out of the pallet truck, just by pushing the button and pull.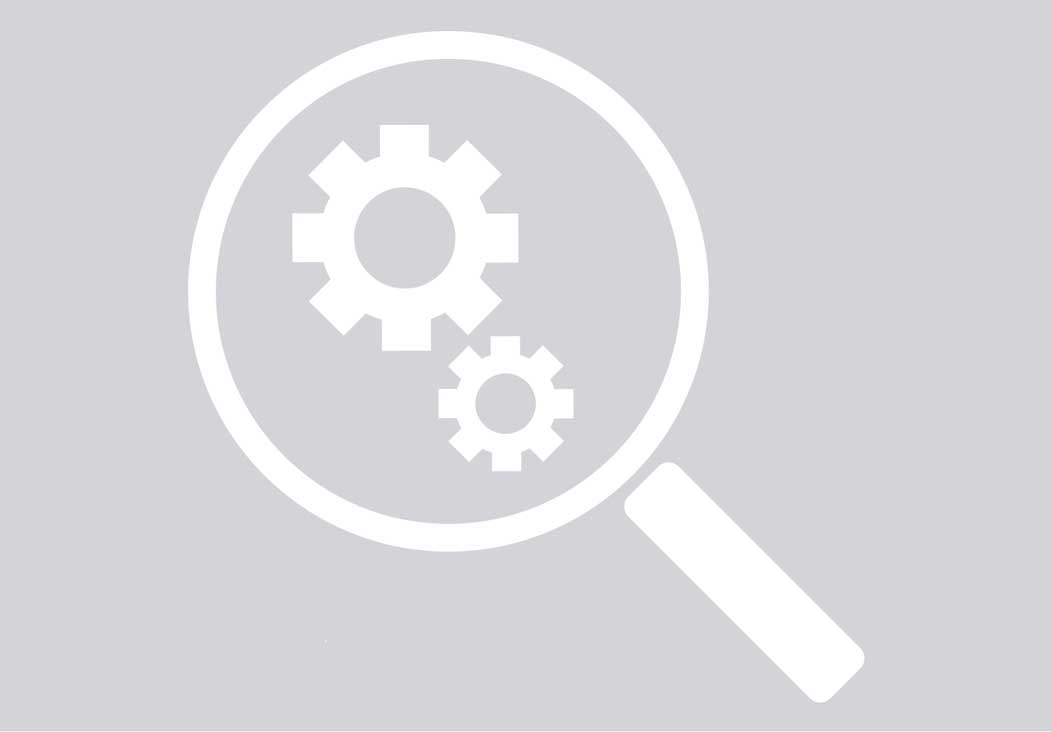 High Quality
All-time monitoring on battery conditions; diagnosis to prevent overheating, overcharge, overdischarge, etc.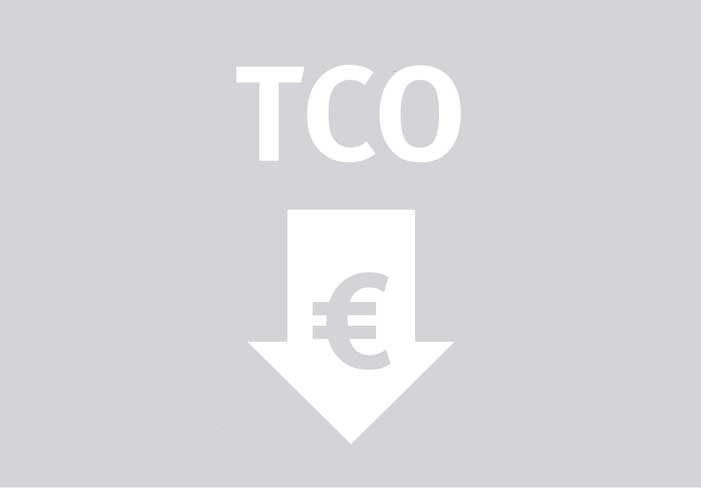 Total Cost of Ownership
Constant battery capacity not affected by frequent chargings. Boost charging supported, chargeable anytime.

Worldwide Service Network
Doosan provides high-quality support, relying on our extensive dealer network. Highly-skilled professionals are always ready to help you.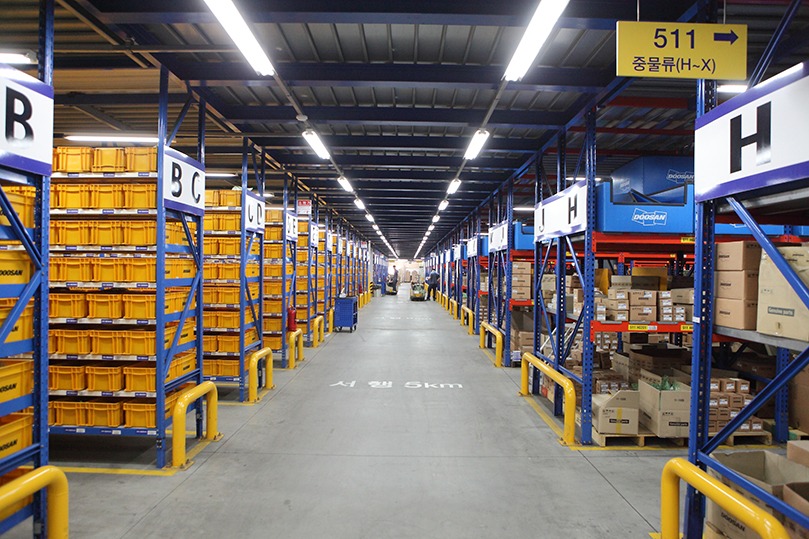 Doosan Genuine Parts
The parts warehouse, supplies high quality Doosan parts to your local dealer. Doosan Genuine Parts perfectly fit your truck.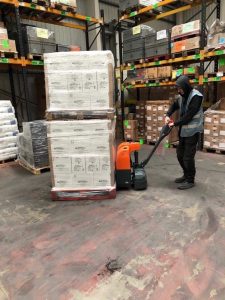 Doosan 1.5 Tonne Powered Pallet Truck
A compact, powerful powered pallet truck with a 1.5 tonne lift capacity.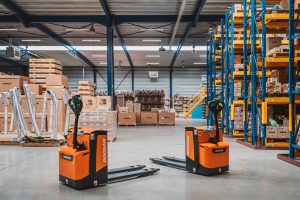 1.8 – 5.0 Tonne Powered Pallet Trucks
Robust, German-Made powered pallet trucks which can transport loads between 1.8 and 5.0 tonnes.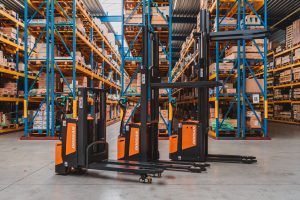 Doosan Stacker Trucks 1.0 – 2.0 Tonnes
The Doosan range of compact, heavy-duty and double stacker trucks provide you with a flexible, high quality warehouse solution.