Keep up to date with Doosan Industrial Vehicles UK by reading our blog.
 Pallet stackers are now becoming a more commonplace sight in warehouses across the UK; and it's no wonder thanks to the high levels of versatility they offer in many different applications. Today, we're going to discuss what a stacker truck is and three of the key...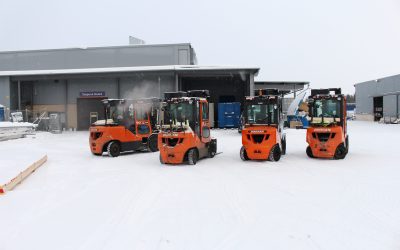 Dark mornings, dark evenings and a crisp chill in the air; it's clear to see that we are now deep into the throws of winter. When anyone mentions preparing for winter, you immediately think of how to ensure that your forklift operators are warm and comfortable when...