NXE Series Electric Forklifts
Experience the fully enhanced value of the NXE Series
Our 1.5 – 3.5 tonne NXE series electric forklifts are game changers. The NXE Series is our economy range, but follows the same core tradition as our premium 7-Series of delivering simple, powerful performance.
The trucks are equipped with various ergonomic design and safety features based on the outstanding productivity and operator convenience.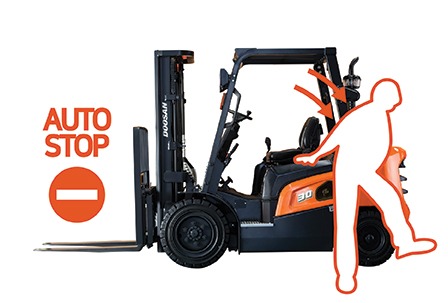 Operator Sensing System
Whenever the operator leaves the seat, the truck travel and mast lifting functions will stop. This reduces the risk on accidents.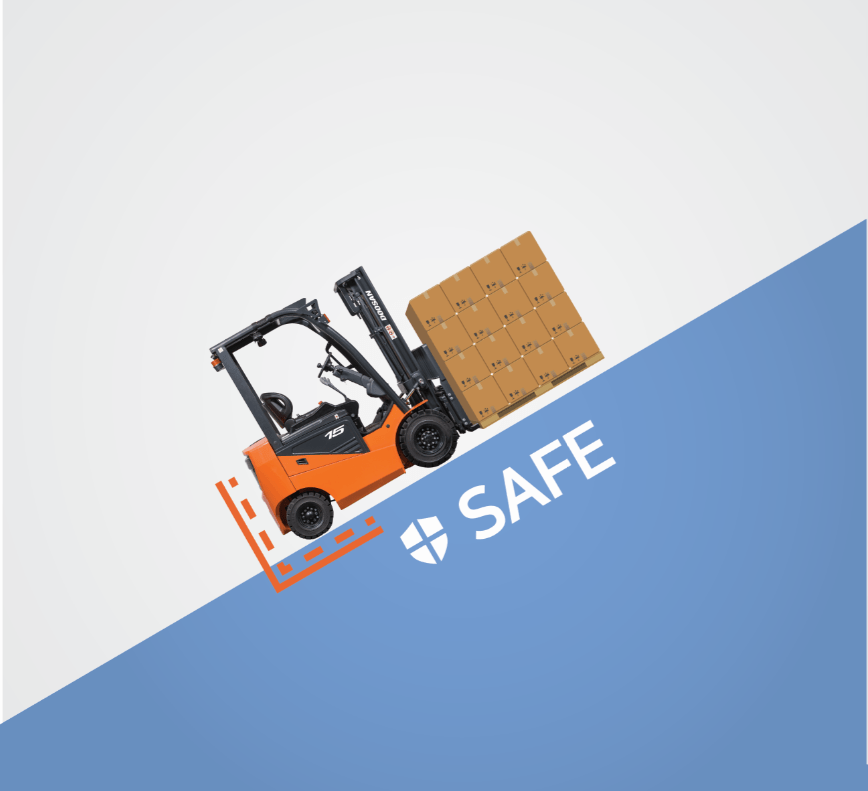 Anti Roll Back
The controller prevents the forklift from rolling back for 5 seconds when the truck is stopped on a slope.
Automatic Speed Control
Automatically reduces the travel speed when cornering, reducing the risk of accidents or damage.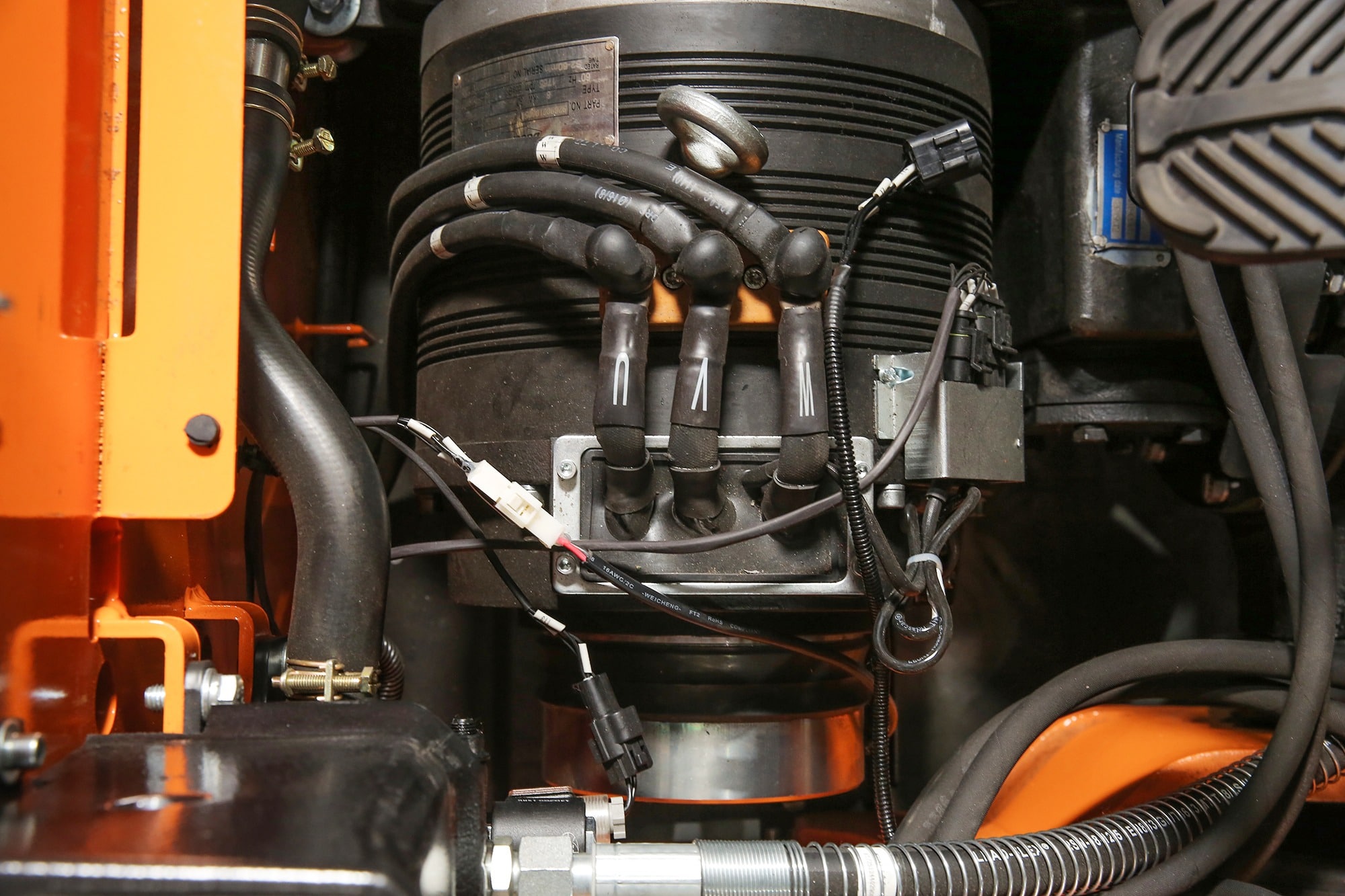 Electronic Parking Brake
The parking brake is activated automatically after 3 seconds of stopping the prevent accidents.
Ergonomically Designed Hydraulic Levers
The hydraulic lever located on the right side of the operator relieves arm fatigue during long hours of operation.
Large Entry Grip Bar & Anti-Skid Slip Plate
The size of the entry grip bar and slip plate has been increased for a safer mount/dismount.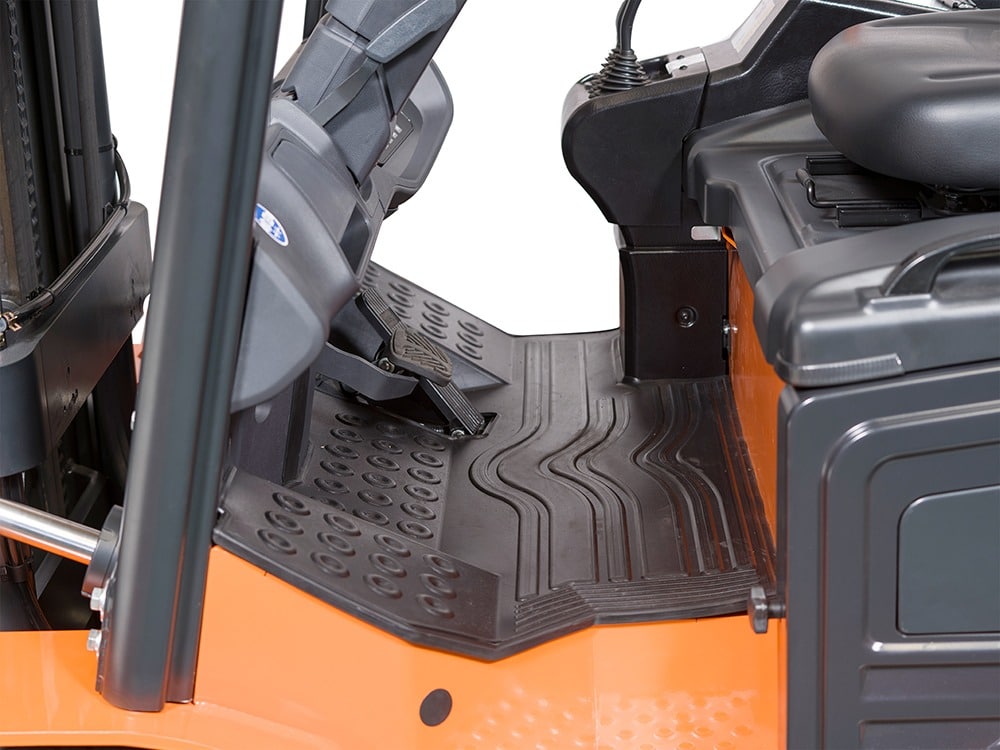 Tilt Cylinder
The tilt cylinder is located under the floor plate, eliminating risk of fall down.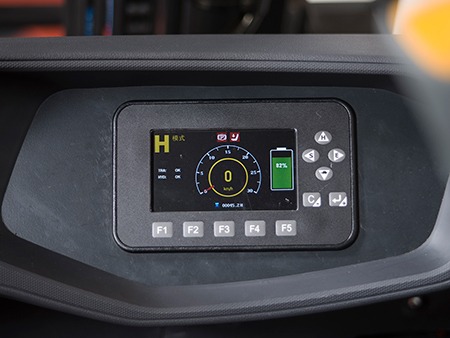 Full Colour Display
The full colour display is easy to read and provides the operate with information on the status of the truck.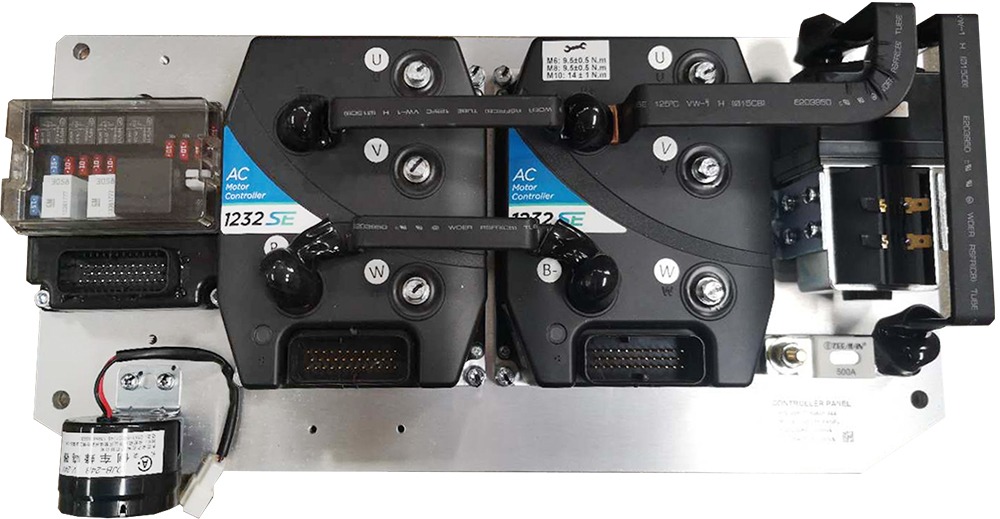 Full AC Control
Driving and hydraulics is controlled by a AC controller, providing fast and powerful performance.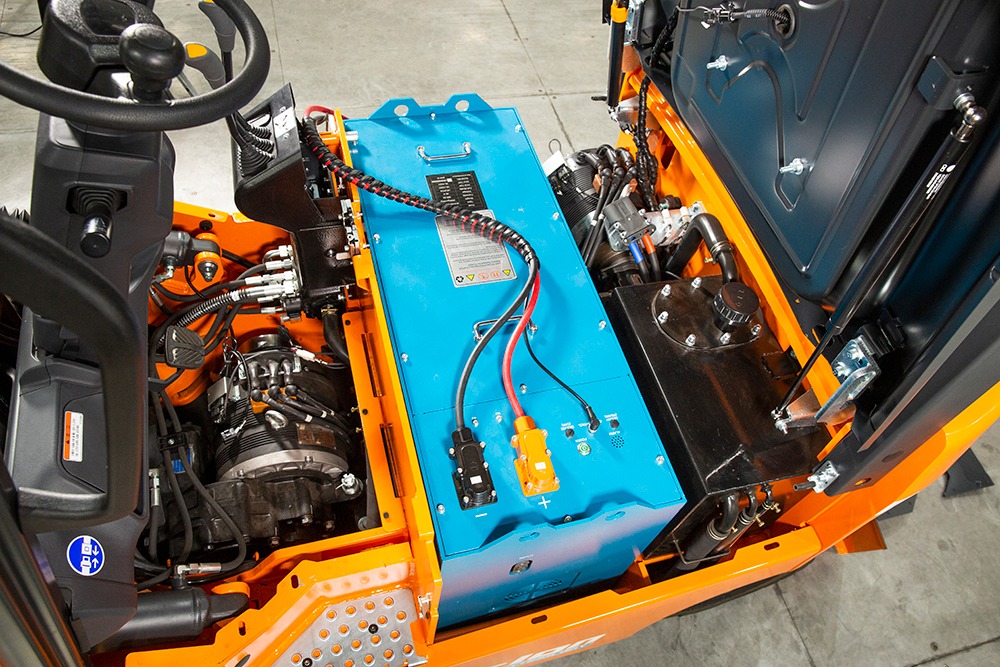 Optimised Stability
By applying the H-type axle, the overall layout is optimised and centre of gravity is lowered.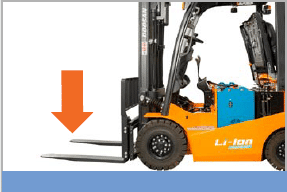 Mast Lowering Cushion
The hydraulic cushion minimises the impact by reducing the lowering speed at the end.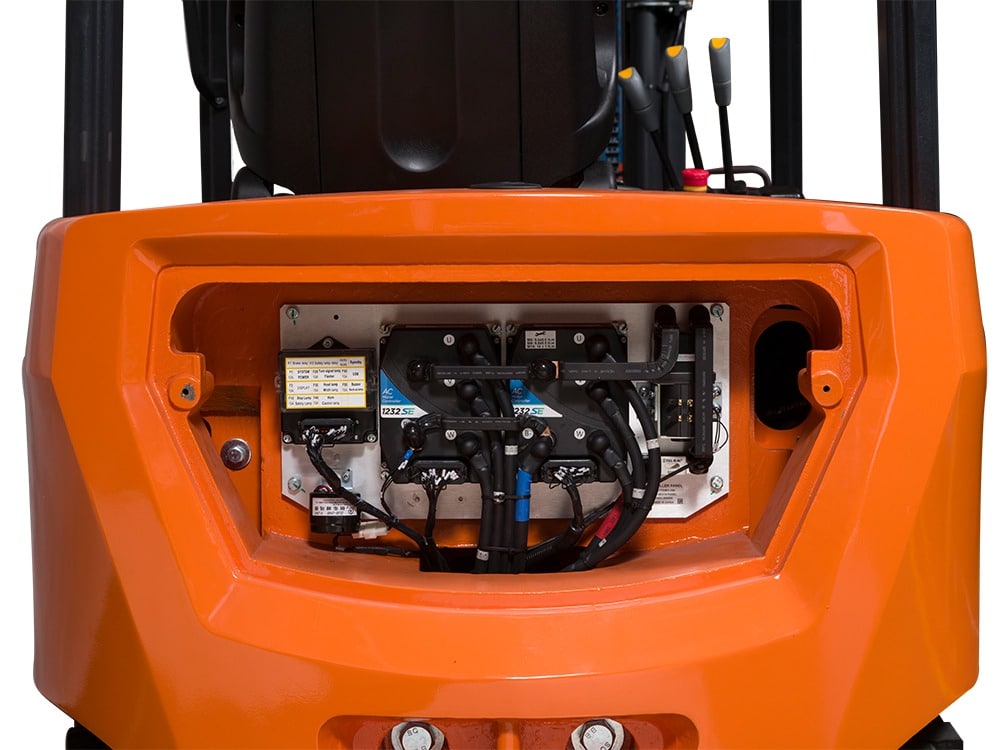 Junction Box
The fuse and relay are centralised for easy maintenance.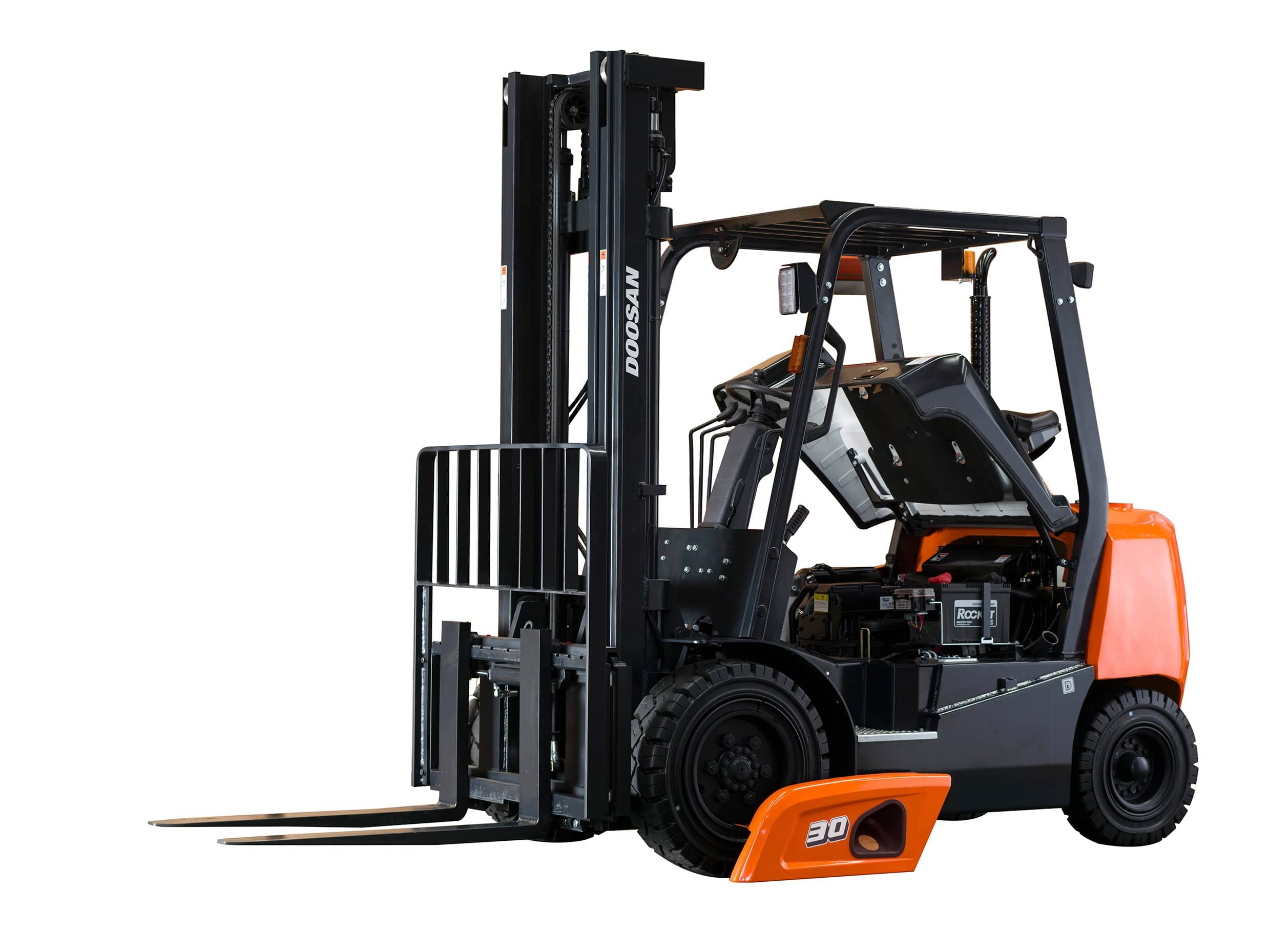 Removable Side Panel
The side cover can be removed without any tools, just using the knob.

Worldwide Service Network
Doosan provides high-quality support, relying on our extensive dealer network. Highly-skilled professionals are always ready to help you.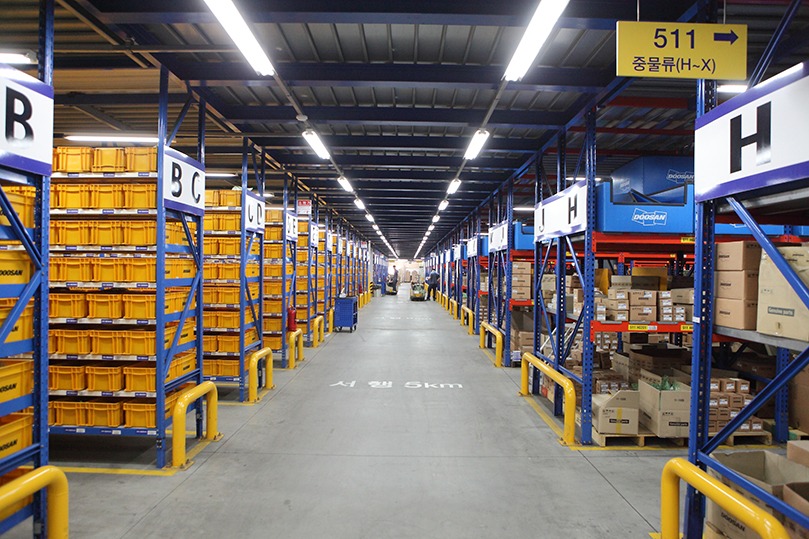 Doosan Genuine Parts
The parts warehouse, supplies high quality Doosan parts to your local dealer. Doosan Genuine Parts perfectly fit your truck.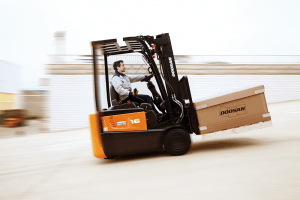 7-Series 1.25 – 1.6 Tonne Electric Forklifts
Compact yet robust 24-volt 3-wheel electric forklifts with capacities from 1.25 – 1.6 tonnes.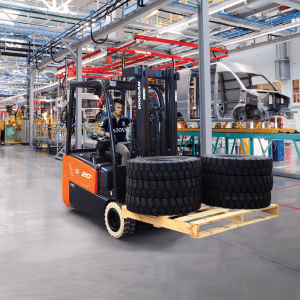 7-Series 1.5 - 2.0 Tonne Electric Forklifts
High performance 48 volt electric forklifts in 3-wheel or 4-wheel variations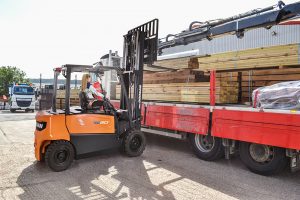 7-Series 4.0 - 5.0 Tonne Electric Forklifts
High performance 80 volt electric forklifts in capacities from 4.0 – 5.0 tonnes.