Oil-Cooled Disc Brakes (ODB) are supplied as standard on all Doosan counterbalance forklifts. This system increases the reliability and performance of your forklift truck along with reducing service and maintenance costs.
Sealed System
The Doosan Oil-Cooled Disc Brakes are completely sealed inside the trucks axle unit, protecting them from outside contaminants such as dust and dirt; protecting the inner workings of the brake system. This helps to maximise the braking performance of your forklift truck; increasing your productivity.
Heat Resistant
Extreme heat and high humidity do not affect the ODB system in the way they do traditional drum brakes. The braking components are completely submerged in oil; which means that any heat generated by your forklift braking is dispersed through this oil. By regulating the temperature of your brakes, your forklift truck can operate for longer whilst maintaining productivity.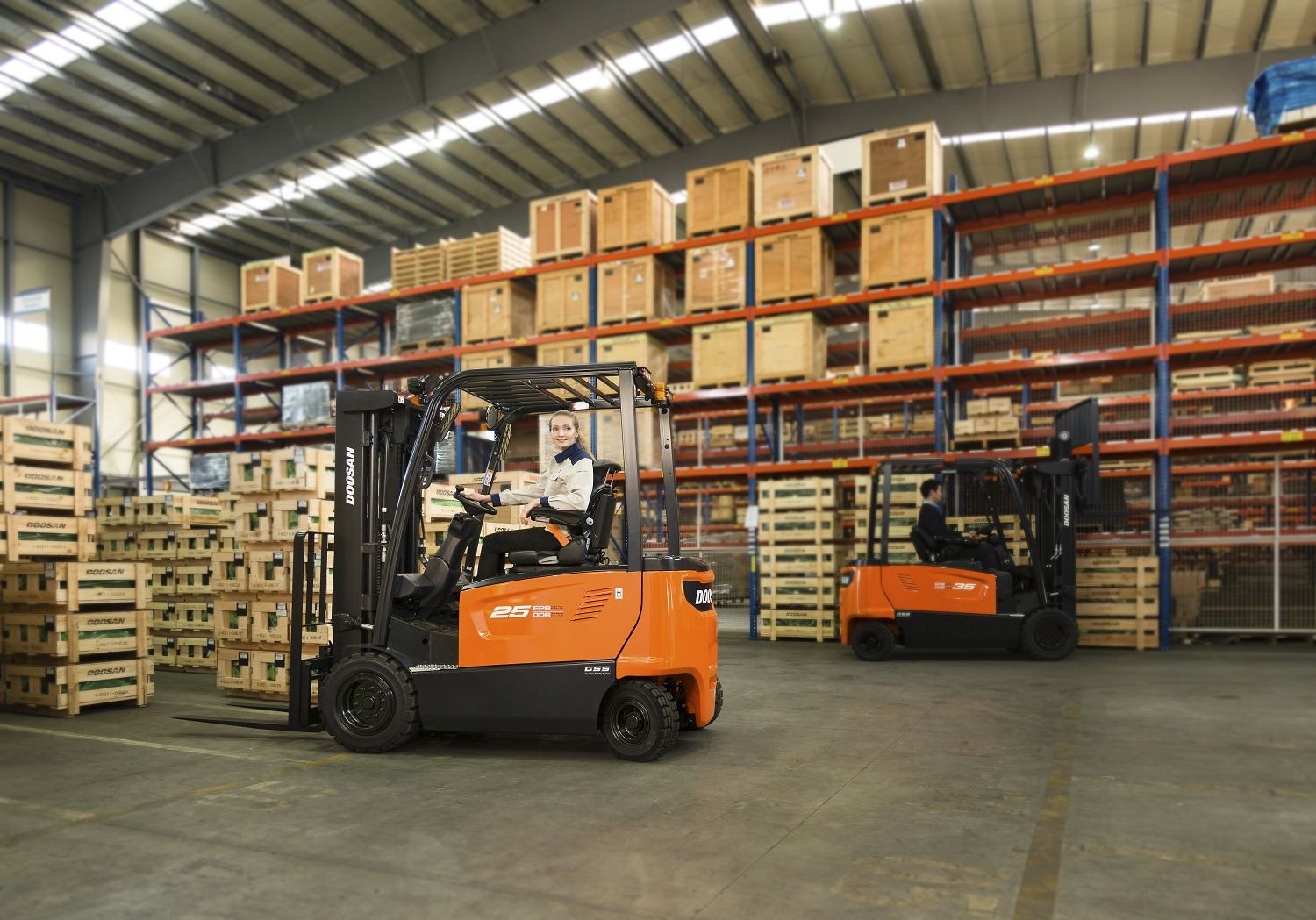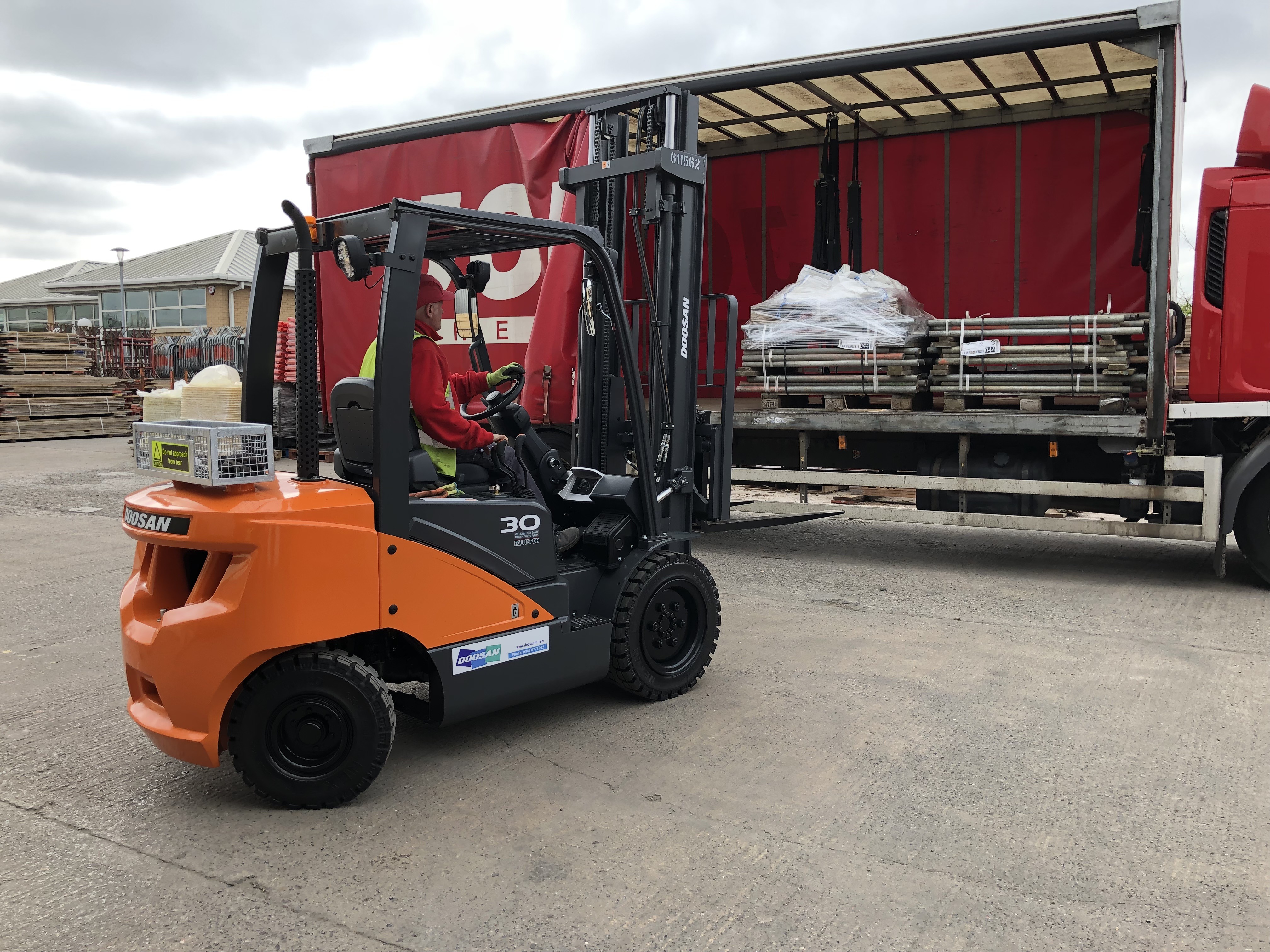 Large Braking Surface
Doosans Oil-Cooled Disc Brakes consist of 3-5 double sided braking discs per wheel, resulting in up to 500 inches of available braking surface; which is up to 5 times more than conventional forklift shoe brakes. 
Virtually Maintenance Free
Oil Cooled Disc Brakes are designed to be hardwearing and require very little maintenance; if any at all. Unlike traditional disc brake systems, ODB does not require any brake caliper adjustments, spring or linkage replacements – they only require a periodic oil change. Thanks to their virtually maintenance free design; your forklift will remain in operation for longer without needing brake servicing or maintenance, increasing your forklifts uptime.
Lasts up to 5 times longer than conventional shoe brakes
Completely sealed unit protects from dust and dirt
Virtually maintenance free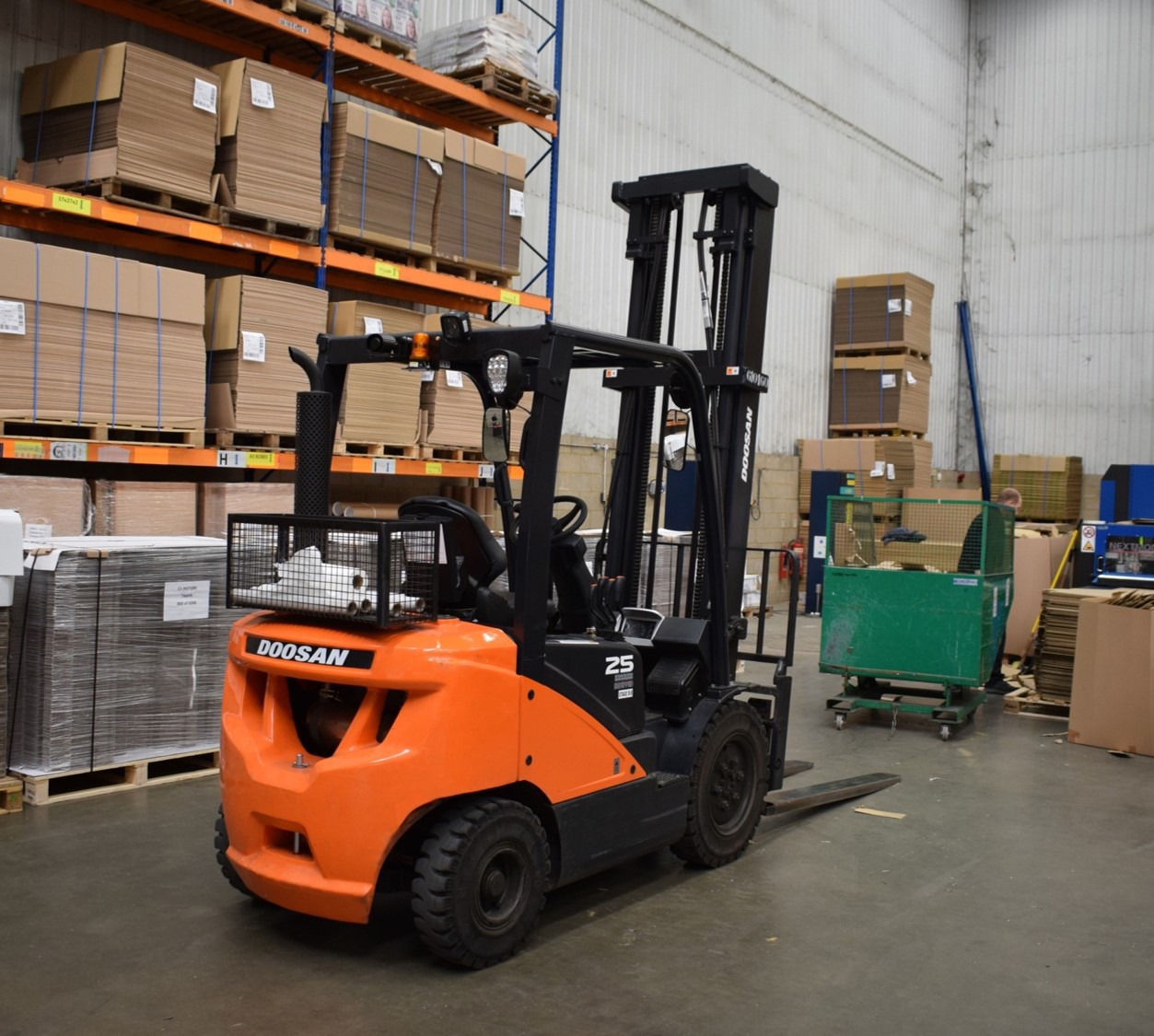 Diesel & LPG Forklifts
Our Diesel and Gas Forklifts are one of our best sellers. See why we're taking over the market with our Award Winning forklifts.
Electric Forklifts
Electric Forklift trucks are becoming more and more of a viable option for all areas of industry in the UK. See our range of trucks from 1.5 – 5.0 tonnes.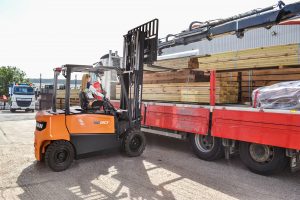 Warehouse Equipment
With an extensive range of Warehouse equipment built with German precision engineering, the Doosan Warehouse Range can assist any lifting needs.