We take machine reliability and serviceability very seriously and this is achievable with the support of our state-of-the-art parts distribution centre in Northampton.
Trust the performance of Doosan parts for your machine. Don't settle for anything less. Our Doosan Dealers are the best source to ensure that the parts used for your repair and maintenance are factory-approved. They also know your equipment, inside and out, and have the parts inventory to keep your machine up and running.
Why choose Genuine Doosan Parts? 
Maximise the resale value of your equipment
Backed by a six-months or 1000 hours warranty
Optimise the productivity of your equipment
Doosan Dealers are backed by our world-class Parts Centre located in Northampton
Lower maintenance costs
Parts Stock 
Stock arrives monthly from HQ via sea shipment. We also have an emergency shipment from HQ via air every Monday.
Parts that are not in stock can be sourced from Belgium to arrive to site in 2/3 days (subject to availability) and orders from Germany usually arrive in 3-4 days after ordering.
Location: NORTHAMPTON, UK
Current Stock Level Value: £1.2 MILLION
First Time Pick Rate: 95%
Parts Delivery
Cut Off For Next Day Delivery: 4.30pm
Distribution Centre Open For Collections: 9am-5pm
Timed Deliveries Available At Extra Cost: Pre 9am, 10.30am & 12pm 
Couriers Used: UPS, Tuffnells, Knights Of Old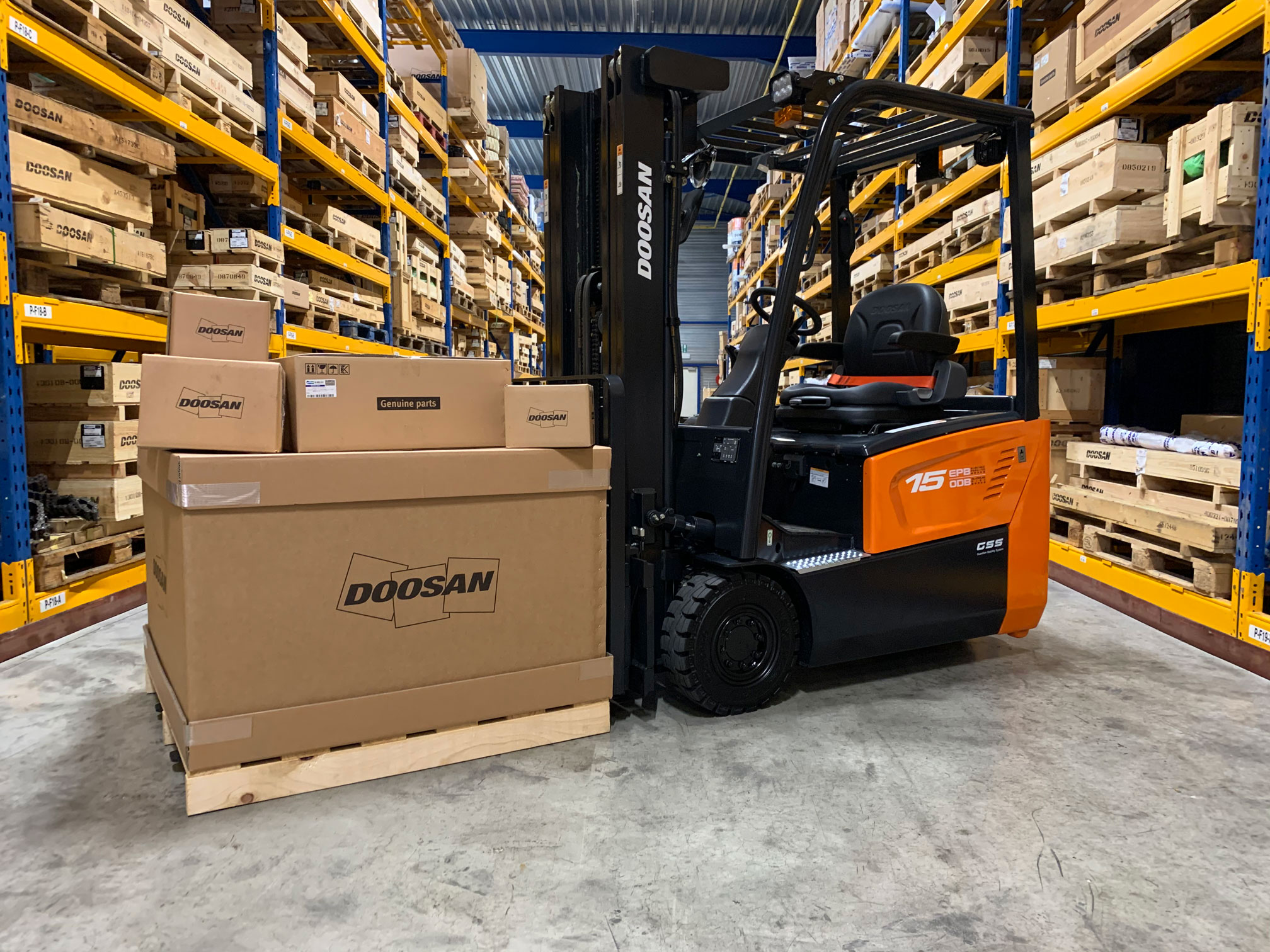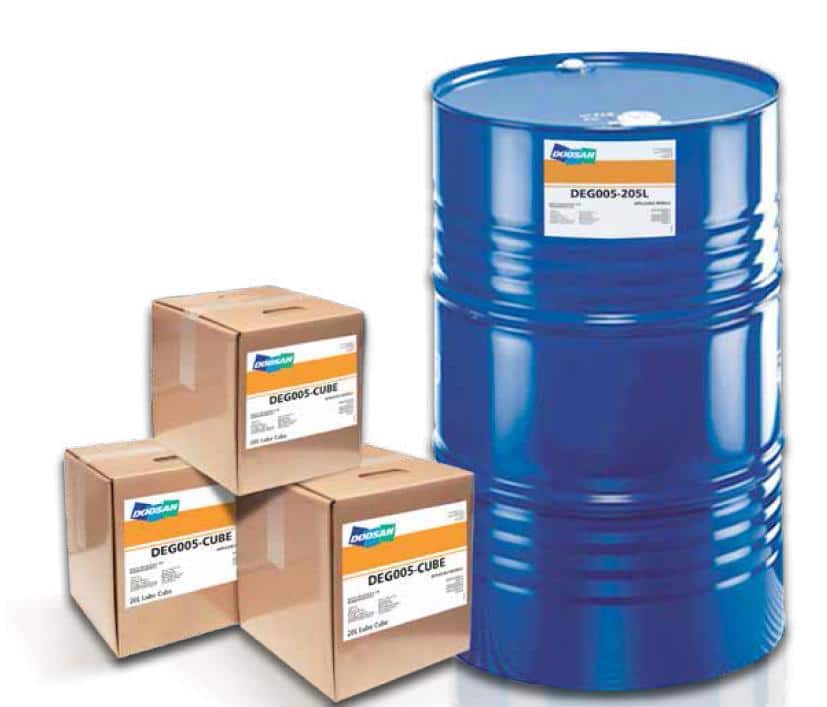 Products
Between 12,000 – 15,000 different line items.
Doosan Genuine Parts
Oils and Lubricants
Consumables
Hand Pallet Truck
Lift Tables
Commodities we supply via partners:
Forks – Supplied direct from Cascade
Oil – Supplied direct from Fuchs Oil & Lubricants
Starter Batteries – Supplied direct from Platinum Batteries
Consumables – Supplied direct from Quest Consumables
Paint – Supplied direct from Cromadex
Tyres – Supplied direct from Camso
We also hold a small stock of Curtis lights & beacons and aftermarket seats.
We stock 3 Doosan branded sprays at our warehouse; chain spray, brake cleaner & electrical spray – available for bulk purchase or singularly. As well as branded brake reservoir oil in 1 litre bottles.
Doosan Hand Pallet Truck
Specially designed to lift and transport the widest variety of loads in stores and warehouses.
Fork Size: 1150mm x 540mm
                 1000mm x 685mm
Capacity: 2500kg
Fully Enclosed Pump
PU or Rubber Steering Wheels
Double Loading Wheels
Rubber Wrapped Handle
FREE DELIVERY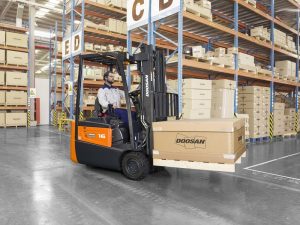 Electric Forklifts
The 7-Series of 3 and 4 wheel electric counterbalance forklift trucks are available in load capacities of 1.25 – 5.0 tonne.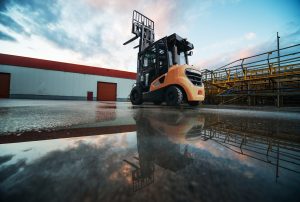 Diesel Forklifts
Our extensive range of Diesel engine counterbalance forklift trucks are available in capacities from 2.0 to 25.0-tonnes.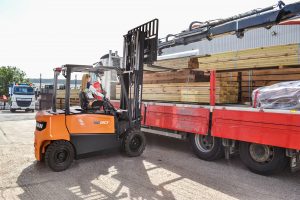 Warehouse Equipment
Our new range of warehouse equipment continues to follow the core Doosan tradition of delivering simple, powerful performance, whilst most of all, delivering the best possible value for our customers.