1.8 – 5.0 Tonne Powered Pallet Trucks
Robust, German-Made powered pallet trucks which can transport loads between 1.8 and 5.0 tonnes.
Simple, Powerful Performance with Powered Pallet Trucks from Doosan.
The Doosan range of powered pallet trucks are available in capacities from 1.8 – 5.0 tonnes, making them suitable to transporting a range of loads from medium to large distances in a variety of applications.
These trucks feature an AC power system which can have fully programmable performance parameters, providing you with the right combination of acceleration, braking and lifting speed performance to suit your application.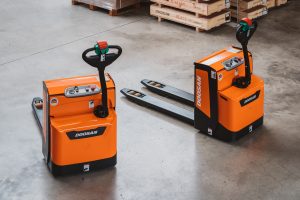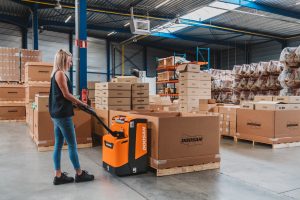 Compact chassis for improved manoeuvrability.
The new models of Doosan powered pallet trucks have been built on a compact chassis which provides a smaller turning circle; making them suitable for use in narrow aisles.
All of our trucks also feature an override function which allows the pallet truck to be operated when its tiller arm is fully upright, enabling the truck to be used in even smaller spaces. 
Designed with the operator in mind.
All of the Doosan powered pallet trucks have been designed to be simple and straightforward for the operator. Every model has a clear instrument panel so that operators can effectively monitor truck and battery performance.
The tiller arm of these trucks features a dual butterfly switch, allowing the truck to be operated from both sides comfortably. The control unit of the tiller arm features lift and lower buttons which do not require the operator to change hand position whilst using the truck; increasing comfort and productivity.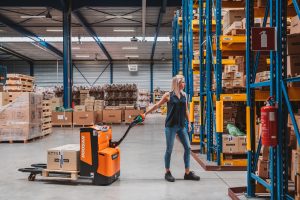 1.8 – 5.0 Tonne Lift Capacities
AC Power System
Ergonomically Designed Tiller Arm
Tandem Load Wheels as Standard
Regenerative Breaking
Electric Lift and Lowering Functions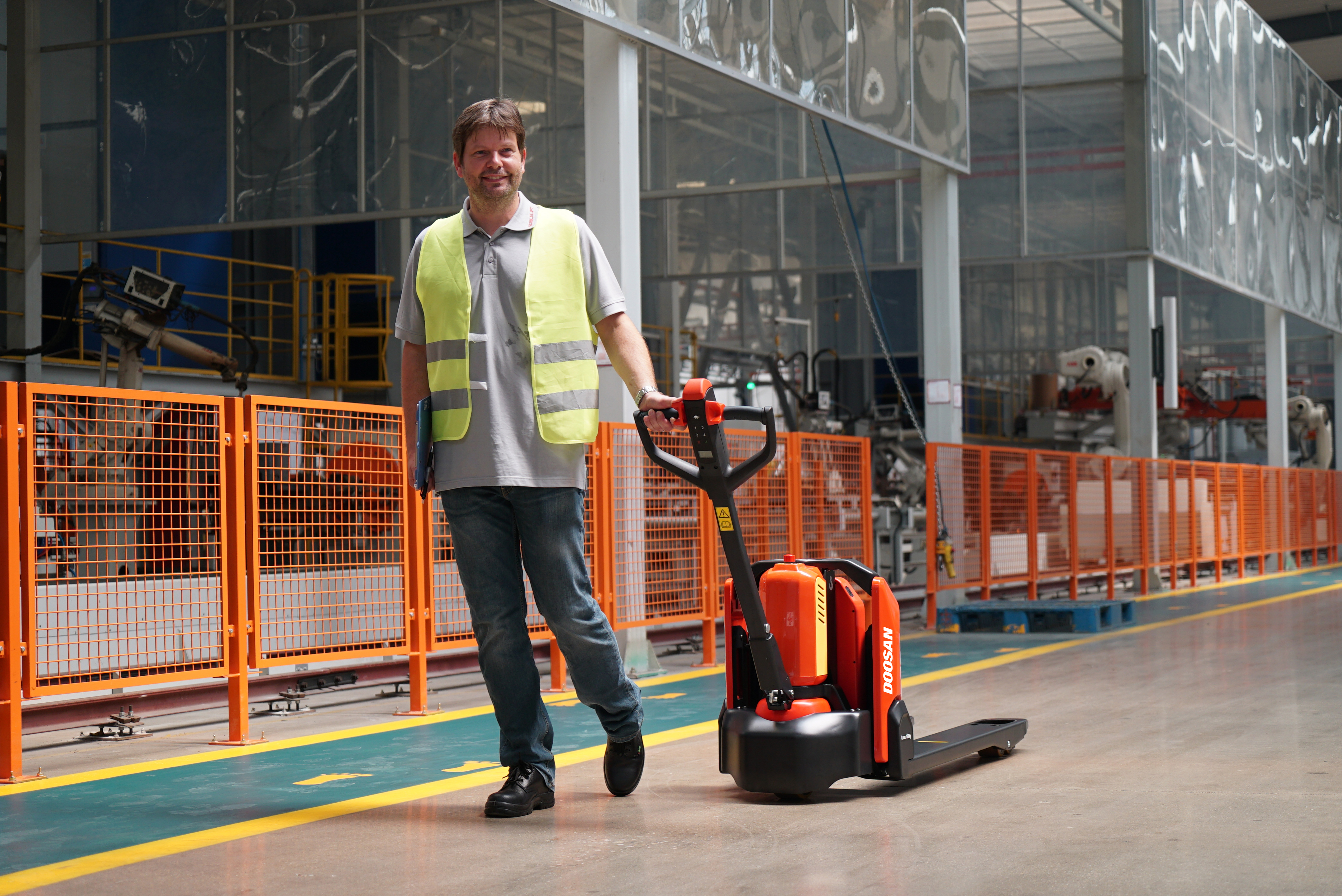 Lithium-Ion Powered Pallet Trucks
The Doosan LPM15N-7 and LPM20N-7 lightweight, compact powered pallet trucks with Lithium-Ion power.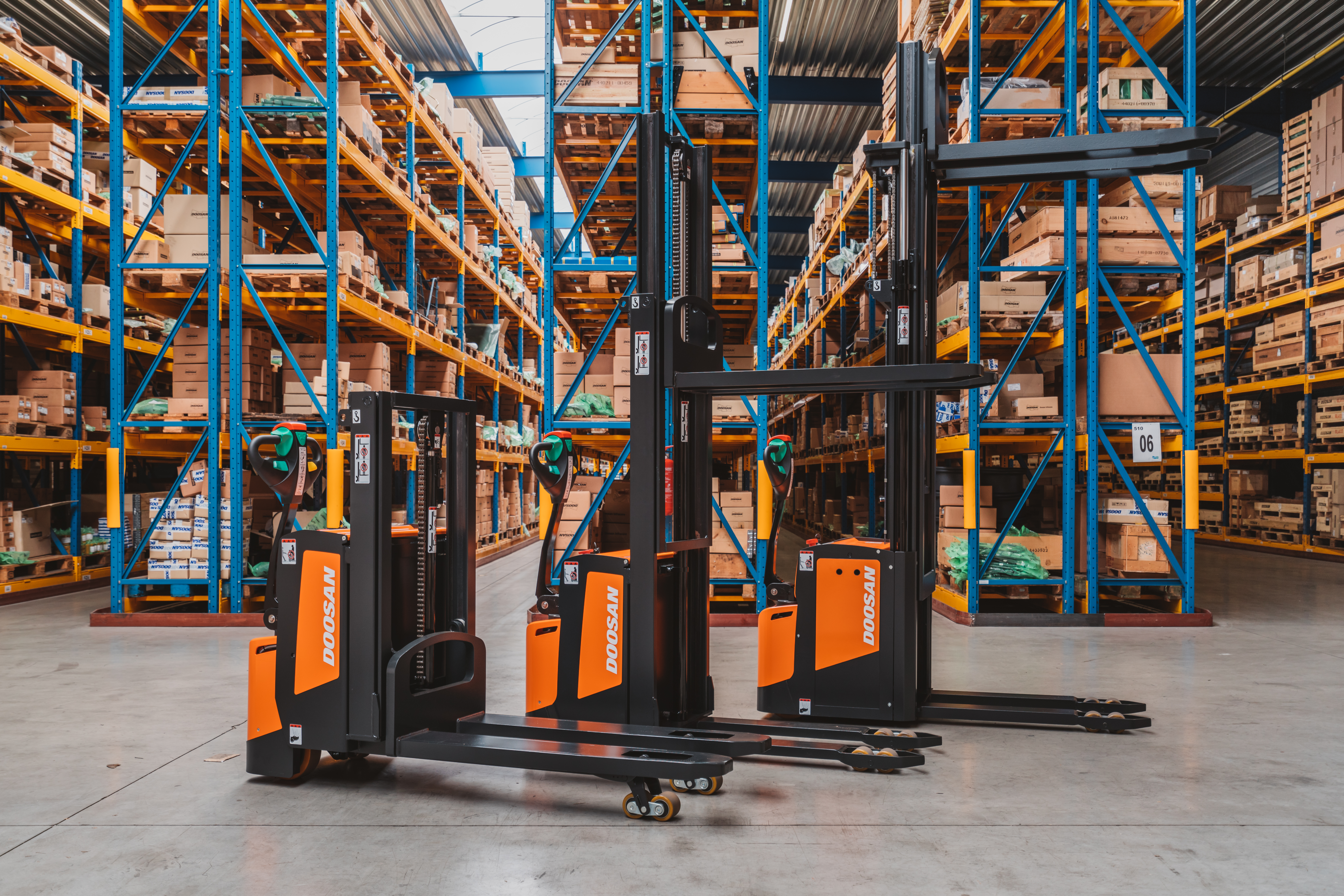 1.0 - 2.0 Tonne Stacker Trucks
The Doosan range of compact, heavy-duty and double stacker trucks provide you with a flexible, high quality warehouse solution.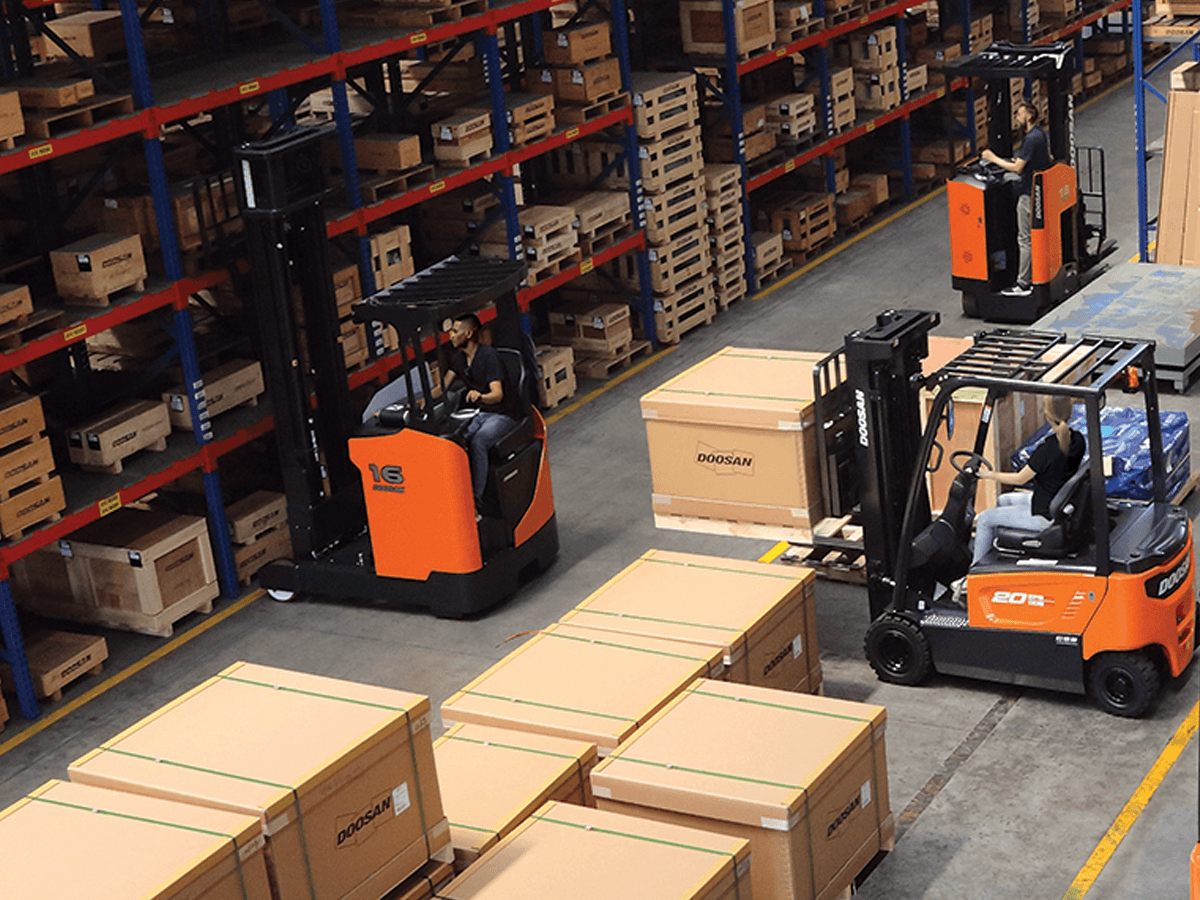 Doosan Reach Trucks
We've designed this new generation of Doosan Reach Trucks to be strong, safe, stable, smart and stylish.