View the Doosan Product Range
Our innovative, reliable forklift trucks provide simple, powerful performance.
By combining the latest technology with a unique ability to meet customers' needs, Doosan provides a complete range of modern materials handling solutions that help modern businesses work more effectively.
Forklift Trucks
We're best known for our counterbalance trucks, available from 1.5-tonne to 25-tonne lifting capacity.  We are the market-leader for Diesel Counterbalance trucks but also supply LPG and Electric Counterbalance trucks to cover all working environments and applications. Our G2 engine promises a new era of cost-efficient AND environmentally-friendly performance.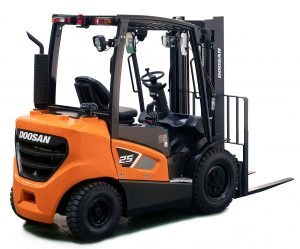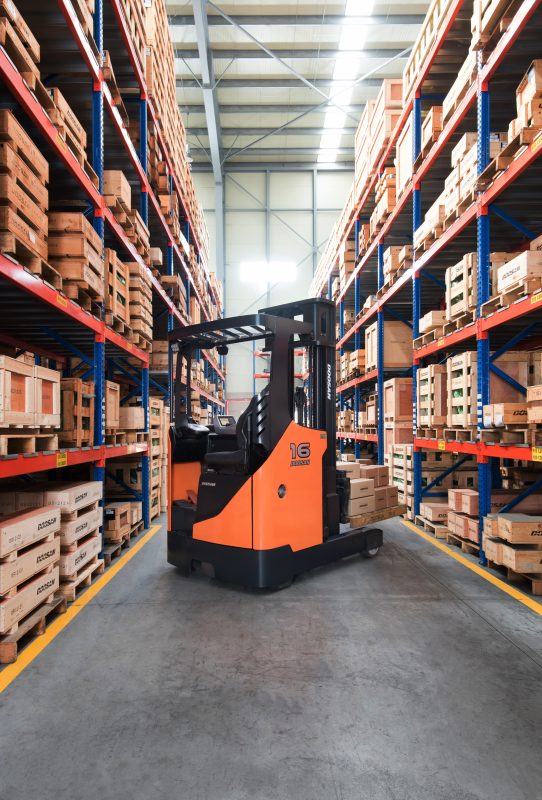 Reach Trucks
Complementing our Warehouse Equipment products is our Reach Truck range, which includes the award-winning Series 7 products. Special variants are available for specific end-use requirements, for example the Doosan ICE range designed for cold storage and sub-zero (to minus 35°C) working environments.
Warehouse Equipment
Our heavy-duty, high-quality Warehouse Equipment range is built at our dedicated manufacturing facility in Germany, and thus is available with very short lead times. products includes Hand Pallet trucks, Pedestrian & Ride-On Pallet Trucks, Pedestrian & Ride-On Pallet Stackers as well as Low-Level Order Pickers & Scissor Lifters.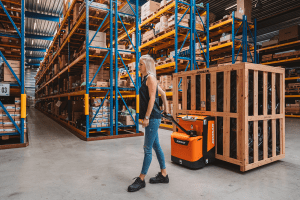 High specification comes standard on all products
Unlike many competitors, Doosan trucks come with a high specification as standard. Standard features such as oil-cooled disc brakes mean there's no need to pay for expensive add-ons. Our trucks' over-engineered build quality includes more metal than plastic parts for assured durability. This is backed up by a three-year warranty on every new truck, along with a 'no quibble' online system.
Many additional features, options and custom specials are available to meet customer needs, including LED lights, blue light, engine idle shutdown, auto-shift controllers, hydraulic accumulator, pre-cleaners and safety packages.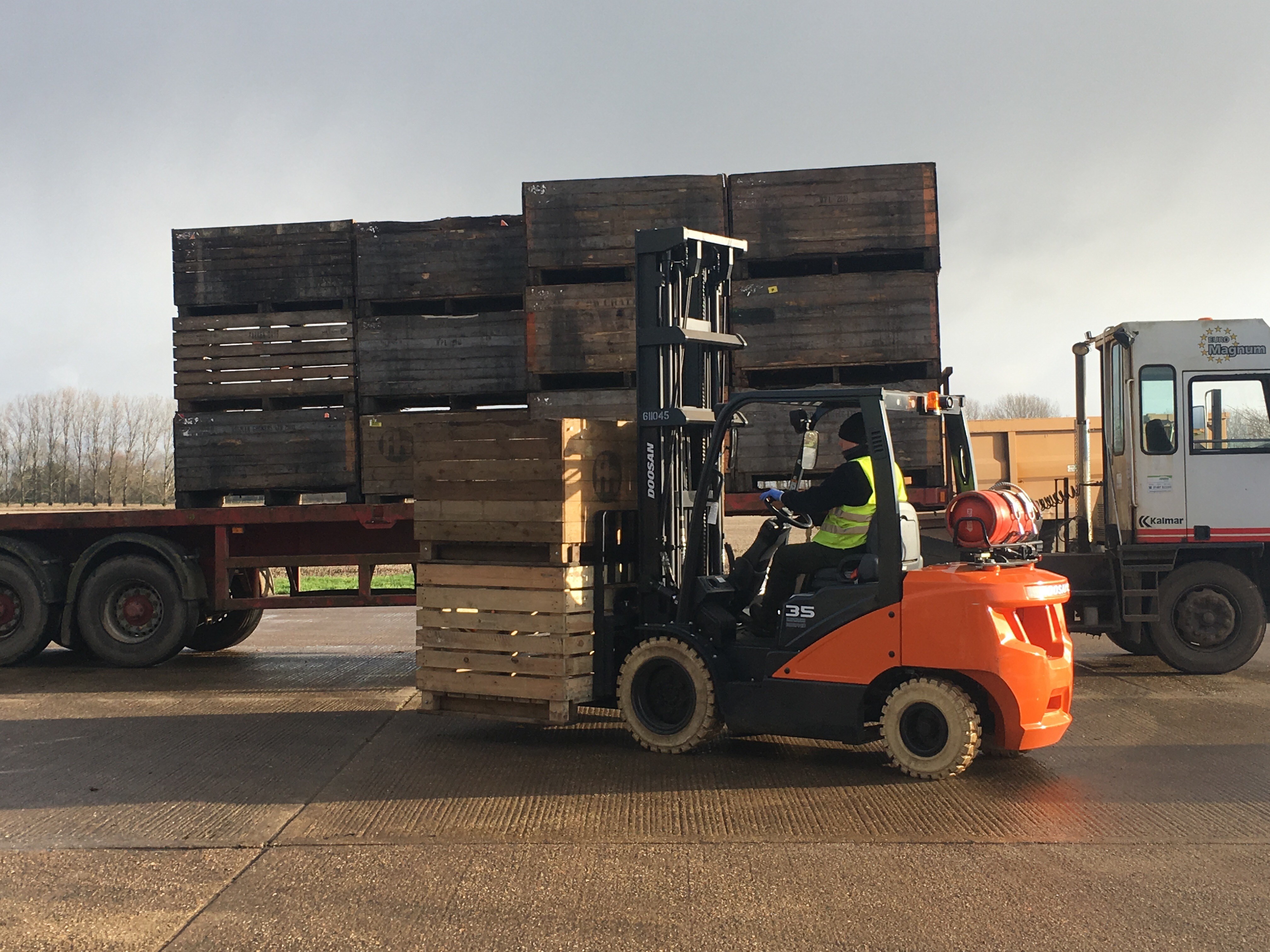 IC Counterbalance
Our Internal Combustion Counterbalance is one of our best sellers. See why we're taking over the market with our Award Winning forklifts.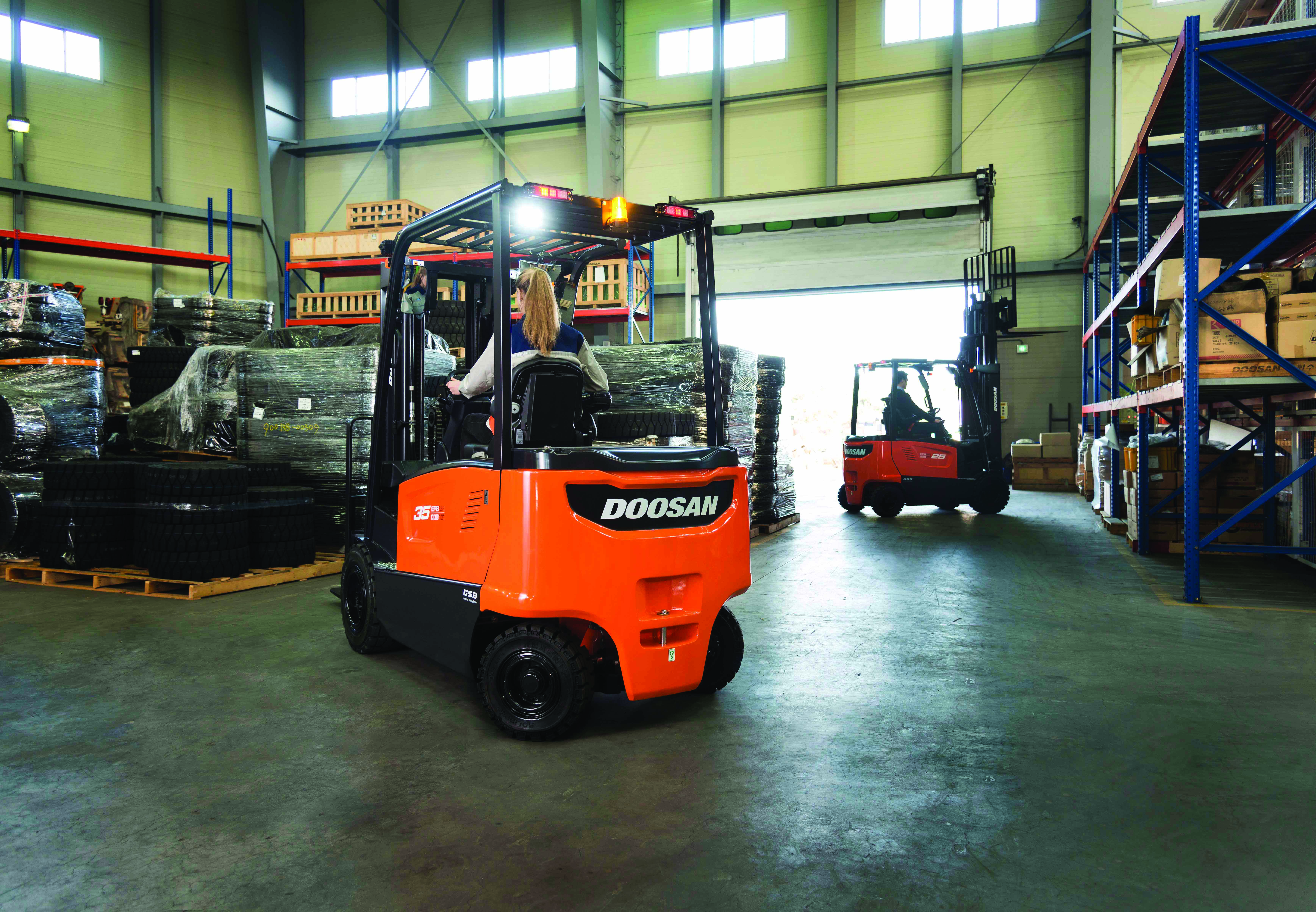 Electric Counterbalance
Electric Forklift trucks are becoming more and more of a viable option for all areas of industry in the UK. See our range of trucks from 1.5 – 5.0 tonnes.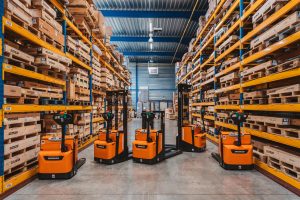 Warehouse Equipment
We have an extensive range of Warehouse equipment built with German precision engineering, the Doosan Warehouse Range can assist any lifting needs.