Maximise Efficiency, Reduce Costs, Increase Safety
The LIN-Q Smart Telematics system from Doosan allows you to effectively manage your fleet with real time information straight to your mobile phone, tablet or PC.
Optimise workplace efficiency
Manage individual vehicle efficiency by checking the real working time during operating hours and monitoring working/non working hours within operating time.
Calculate the optimal forklift units for your operation. Maximise forklift efficiency based on the same workload and deduct unnecessary forklifts or review replacements.
Ensure your trucks are in the best condition
Check key information such as: Afterservice history, breakdown history, battery charging/discharging information, location, fuel efficiency, operating hours.
Check for errors and replace parts in a timely manner.
Minimise equipment downtime.
Ensure safety of your operators
Ensure trucks can only be operated by authorised users.
Shock value monitoring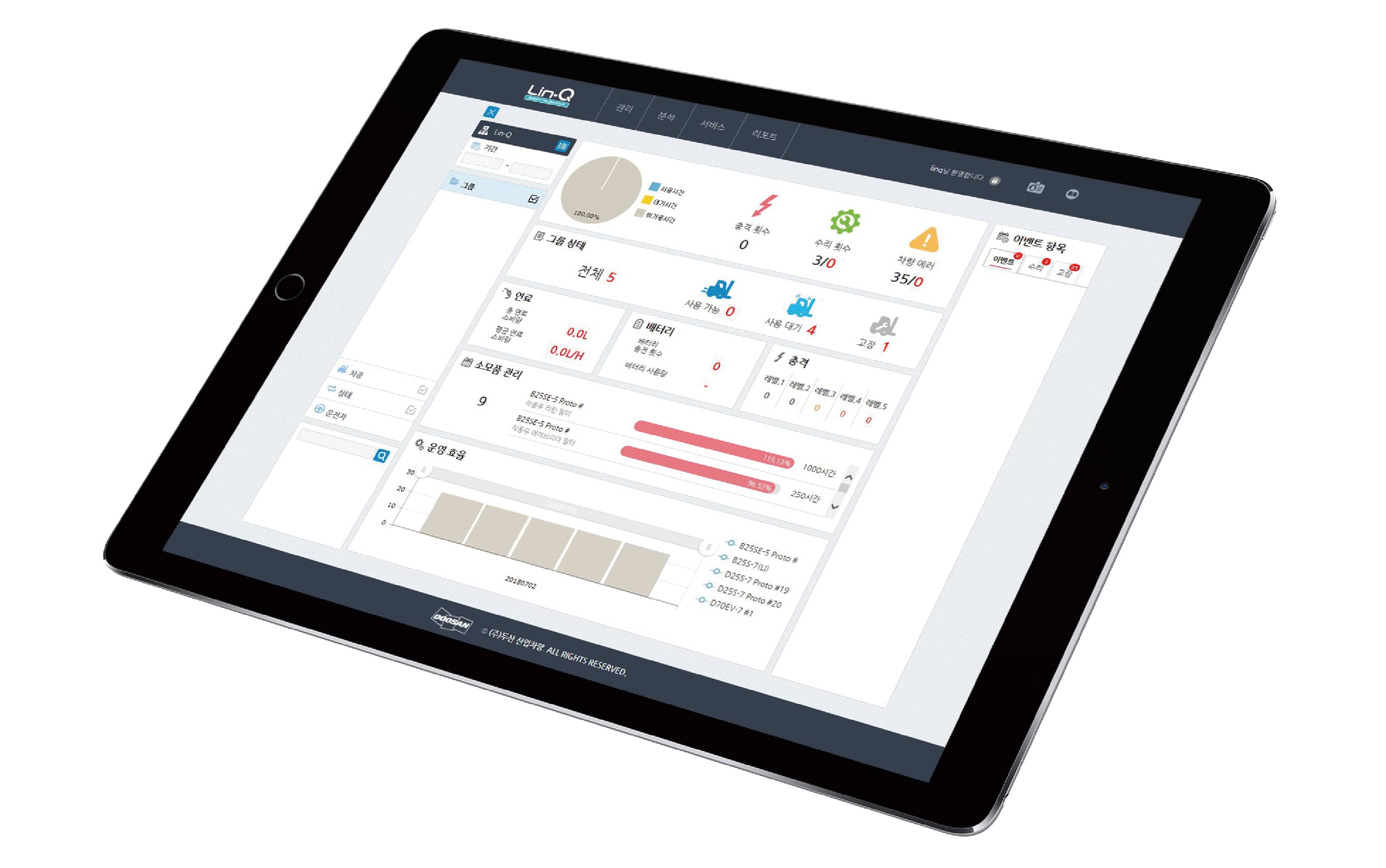 Monthly Reporting
Shock Monitoring
Location Tracking 
Monitor Key Truck Information
Truck History Management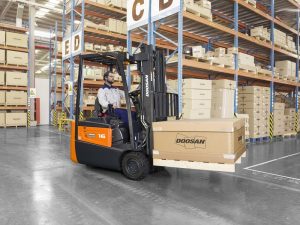 1.25 - 1.6 Tonne Electric Forklifts
Compact yet robust 24-volt 3-wheel electric forklifts with capacities from 1.25 – 1.6 tonnes.
2.2 - 3.5 Tonne Electric Forklifts
Robust, high performance electric forklift trucks with lift capacities from 2.2 – 3.5 tonnes.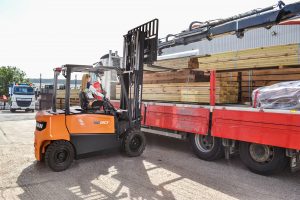 4.0 - 5.0 Tonne Electric Forklifts
High performance 80-volt electric forklift trucks with lift capacities from 4.0 – 5.0 tonnes.