New 9-Series Doosan Reach Truck
We've designed this new generation of Doosan Reach Trucks to be strong, safe, stable, smart and stylish.
Our 9 series 1.4-2.5t reach trucks have been reborn with higher performance.
High driving speed & high lift/lower speed provide innovative productivity
Truck's compact size and visibility ideal for fast operation
Extended range with our narrow type truck- BR14/16J-9 and heavy type truck- BR20/25JW-9 that covers all applications
Newly added options and user friendly interior offer great comfort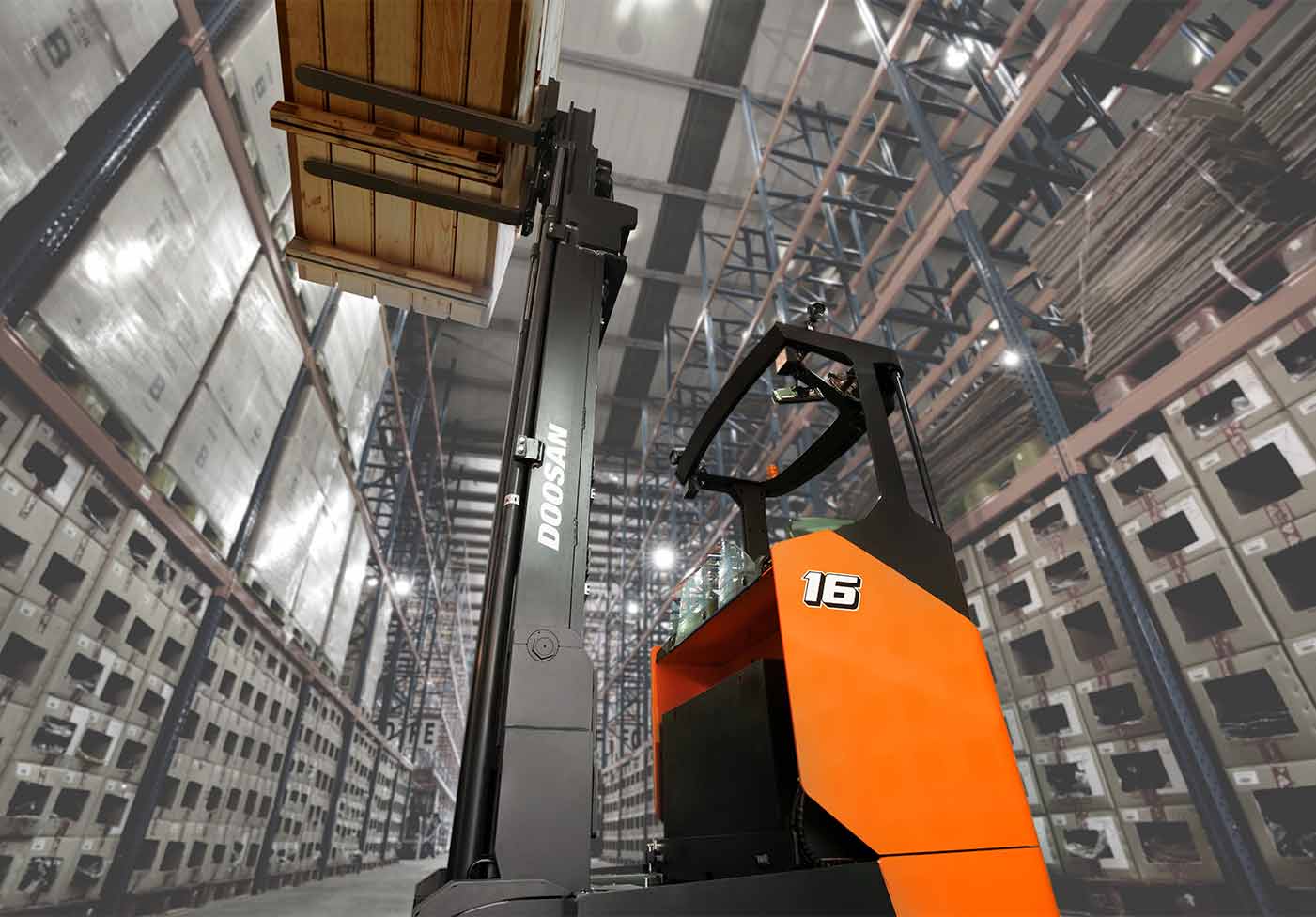 High Capacity
Smart sensor control provides greater stability. Stability makes 1t residual capacity at 13m mast*. * BR25JW-9 chassis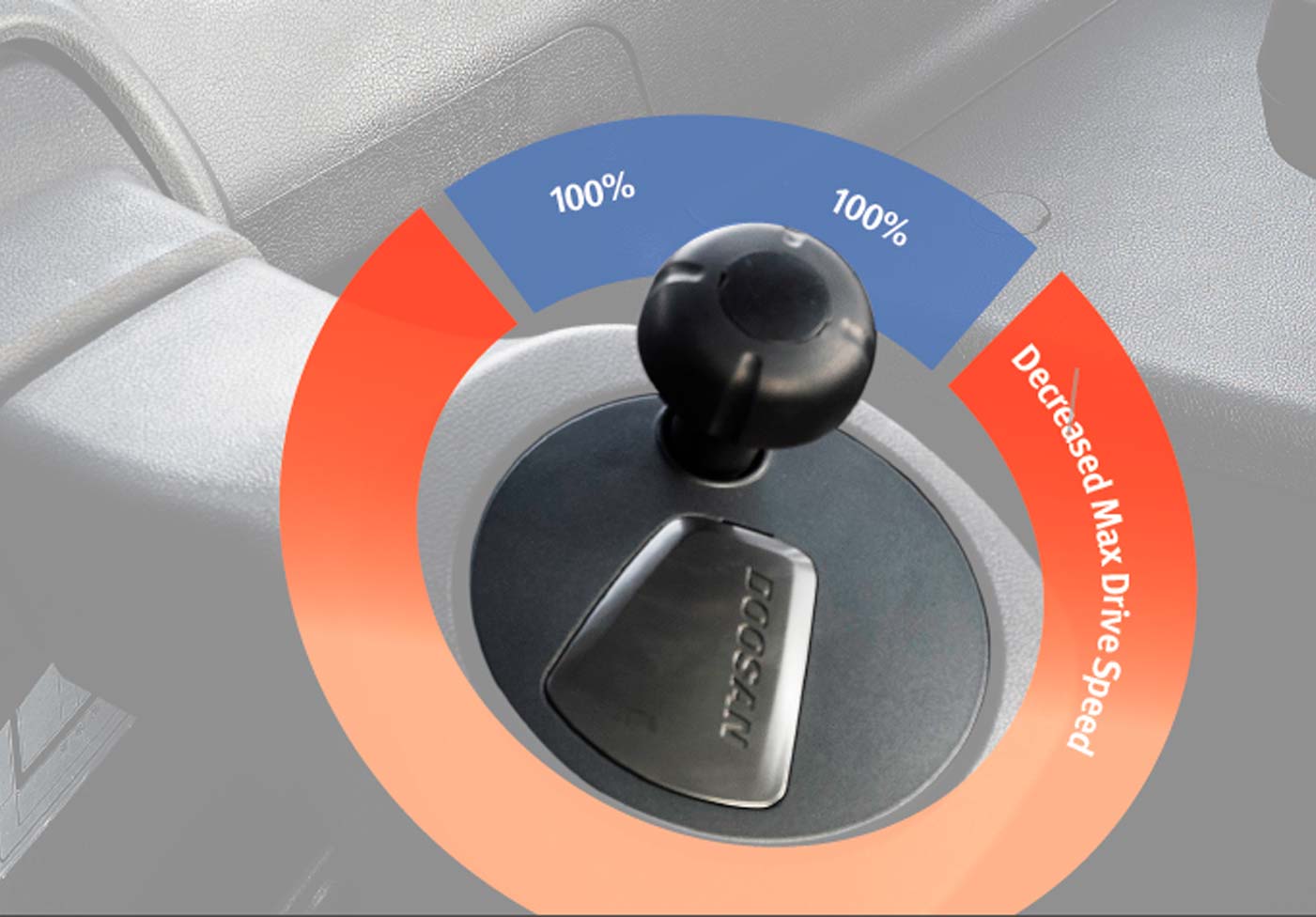 Guardian Stability System
Doosan GSS will protect you from unexpected operation mistakes. Smart control alerts you of danger and reduces speed automatically.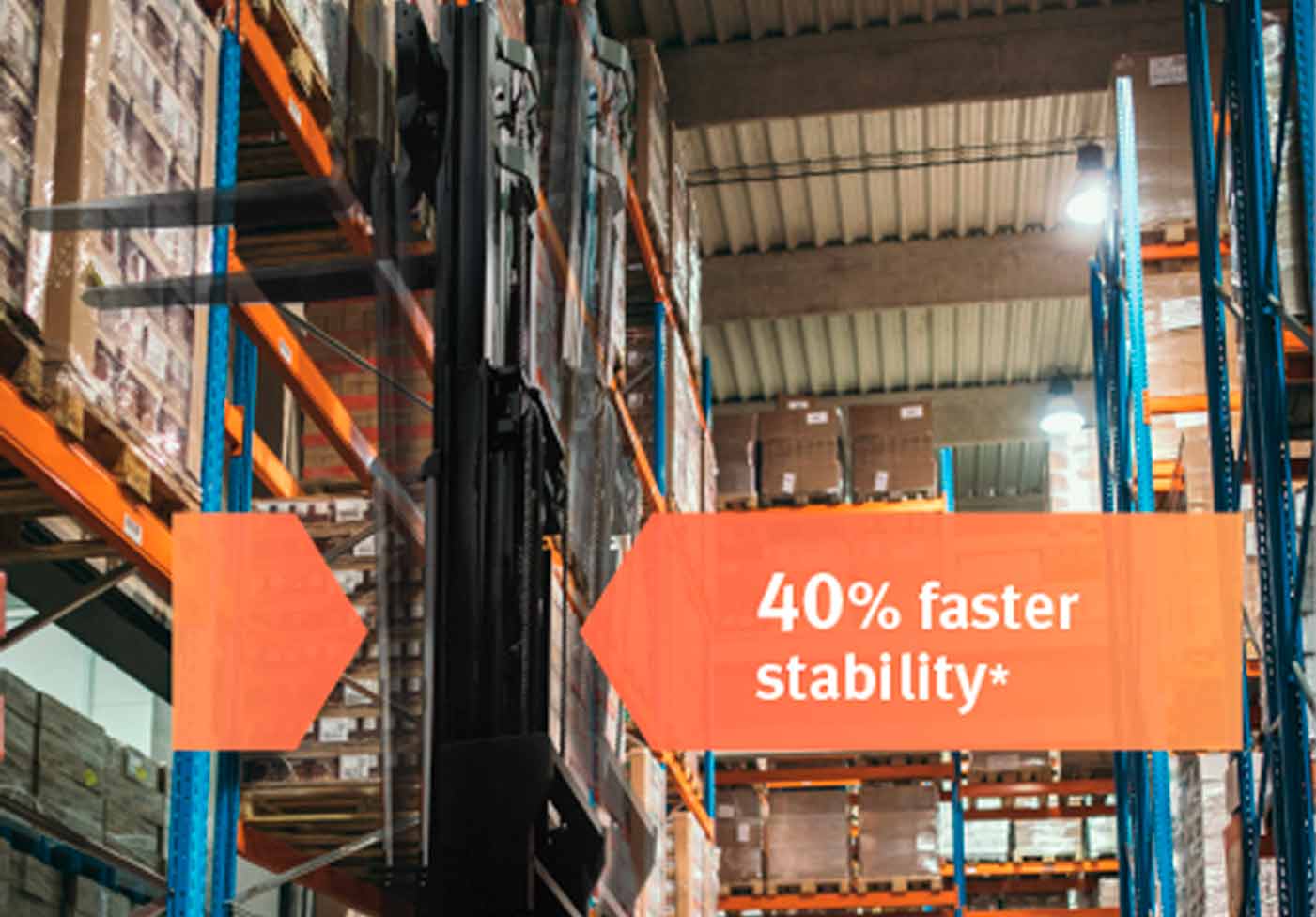 Mast Stability
An expert task force comprising of a Structure Engineer, Hydraulic Engineer, Electric Control Engineer, and Vibration Engineer has helped to develop a truck that is safe and quicker to operate. Vibration comes to a stop 40% faster than before.
Fingertip/Joystick
Fast, precise, and infinitely controllable fingertip/Joystick control makes the 9 series effortless and efficient.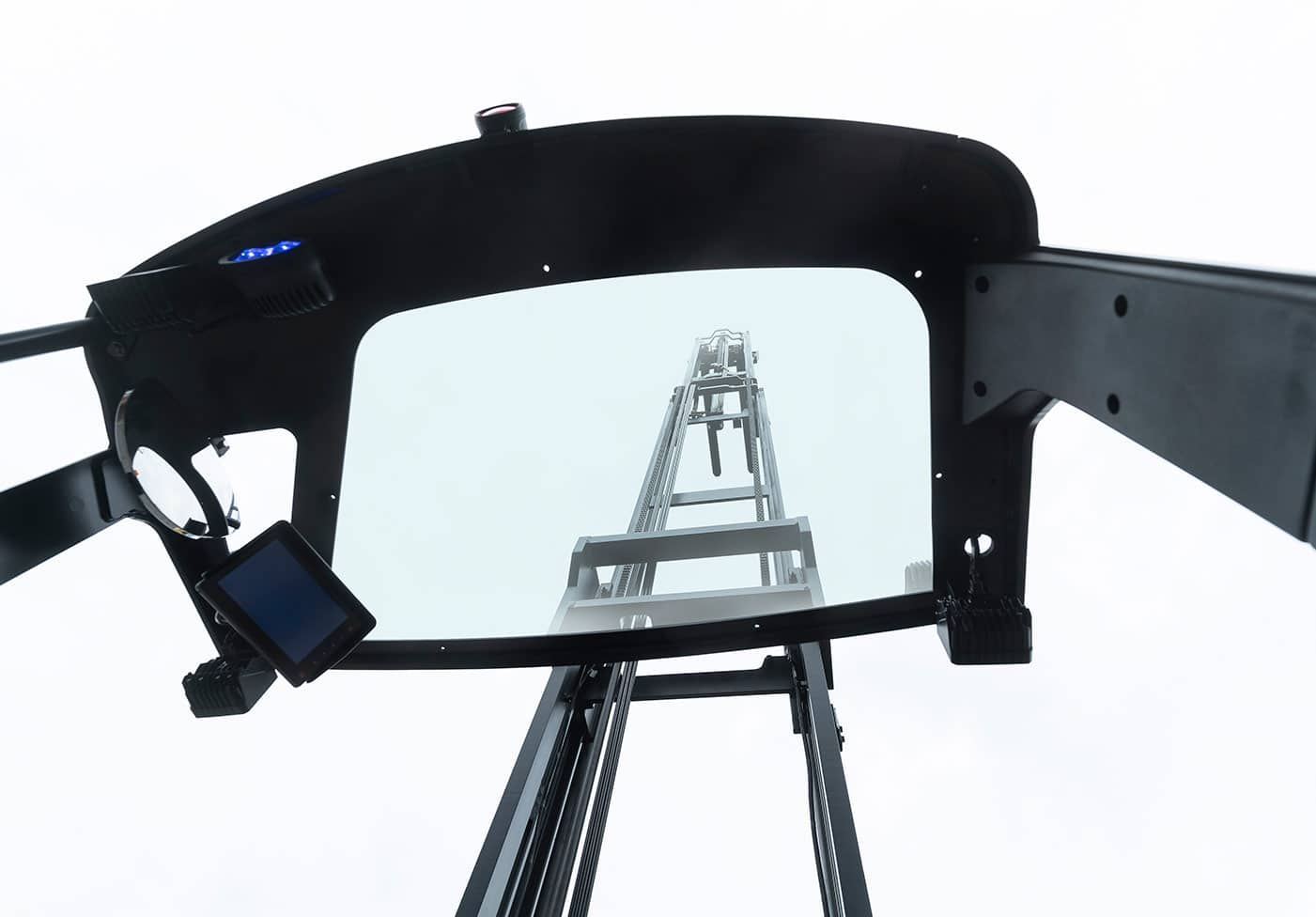 Roof top glass
Excellent upwards visibility with the roof made from glass.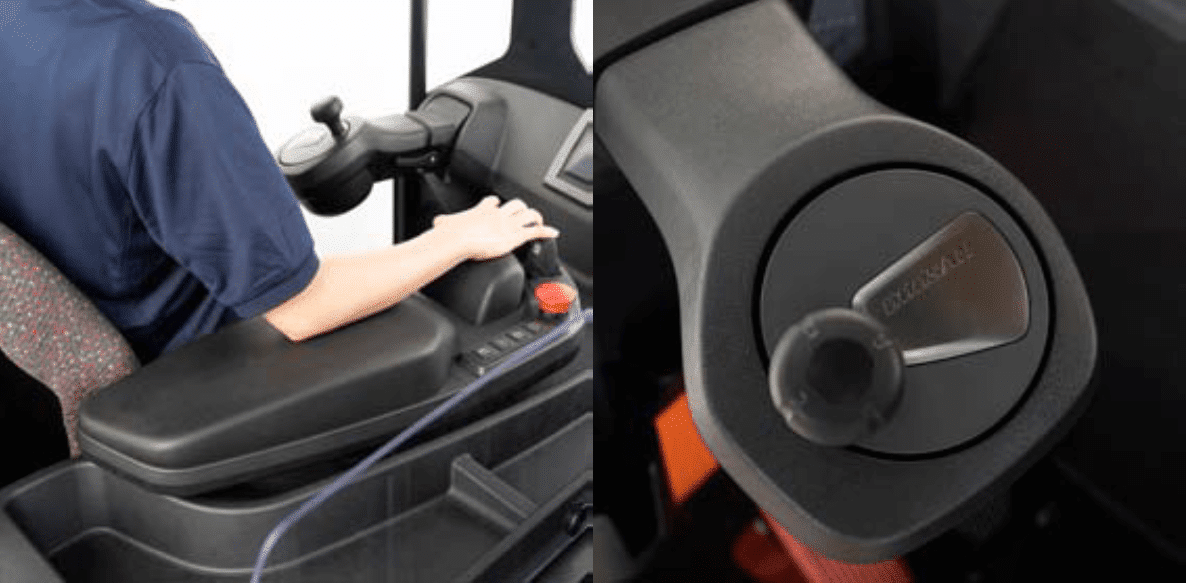 User Friendly Interior
Highly considered interior design provides you large and variable storage space. Ergonomic design also allow you comfortable operating position.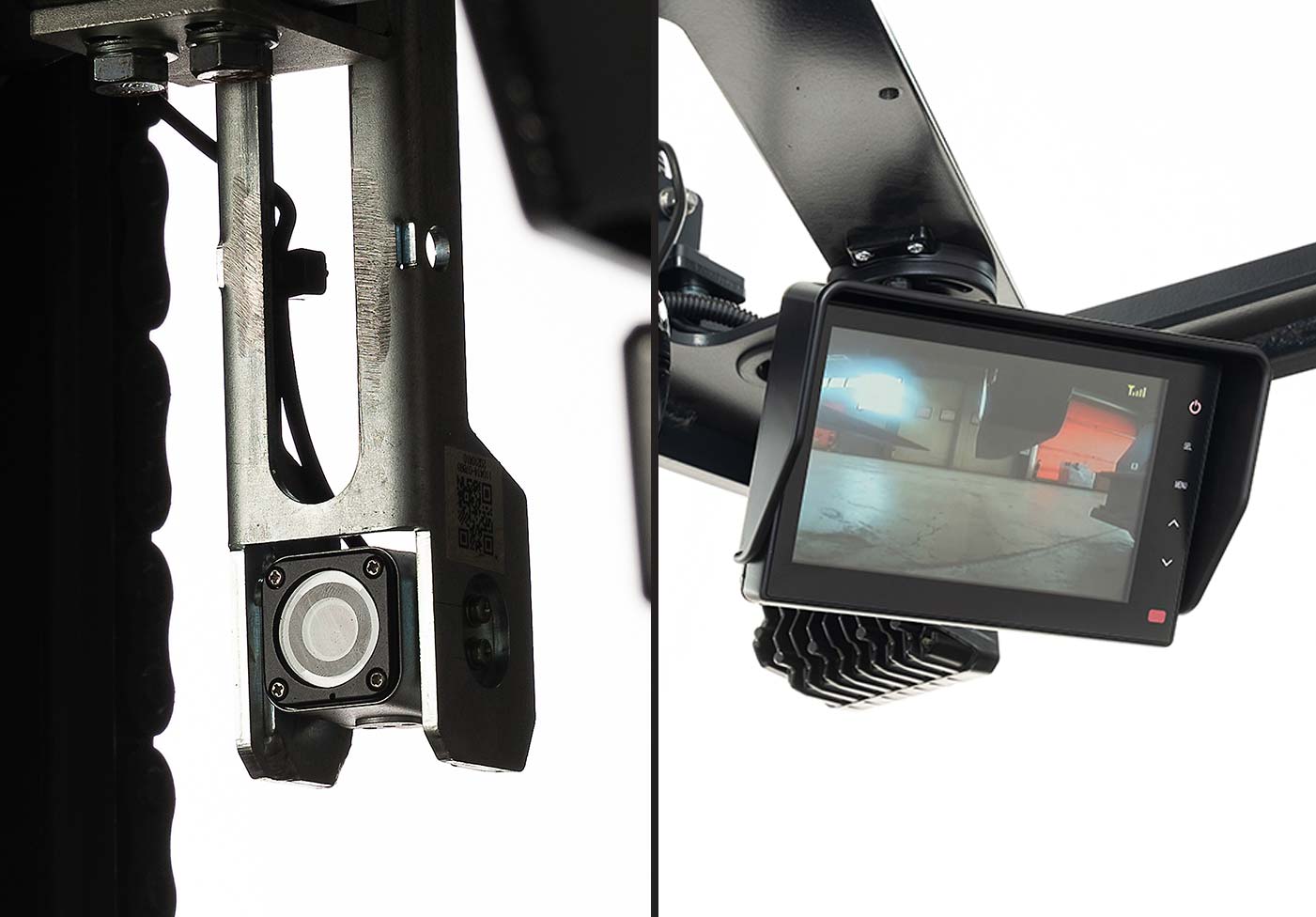 Fork camera
The patented fork camera system with colour display provides a clear upward view to the forks.
Fork laser indicator
Optimize your operation by using the laser indicator.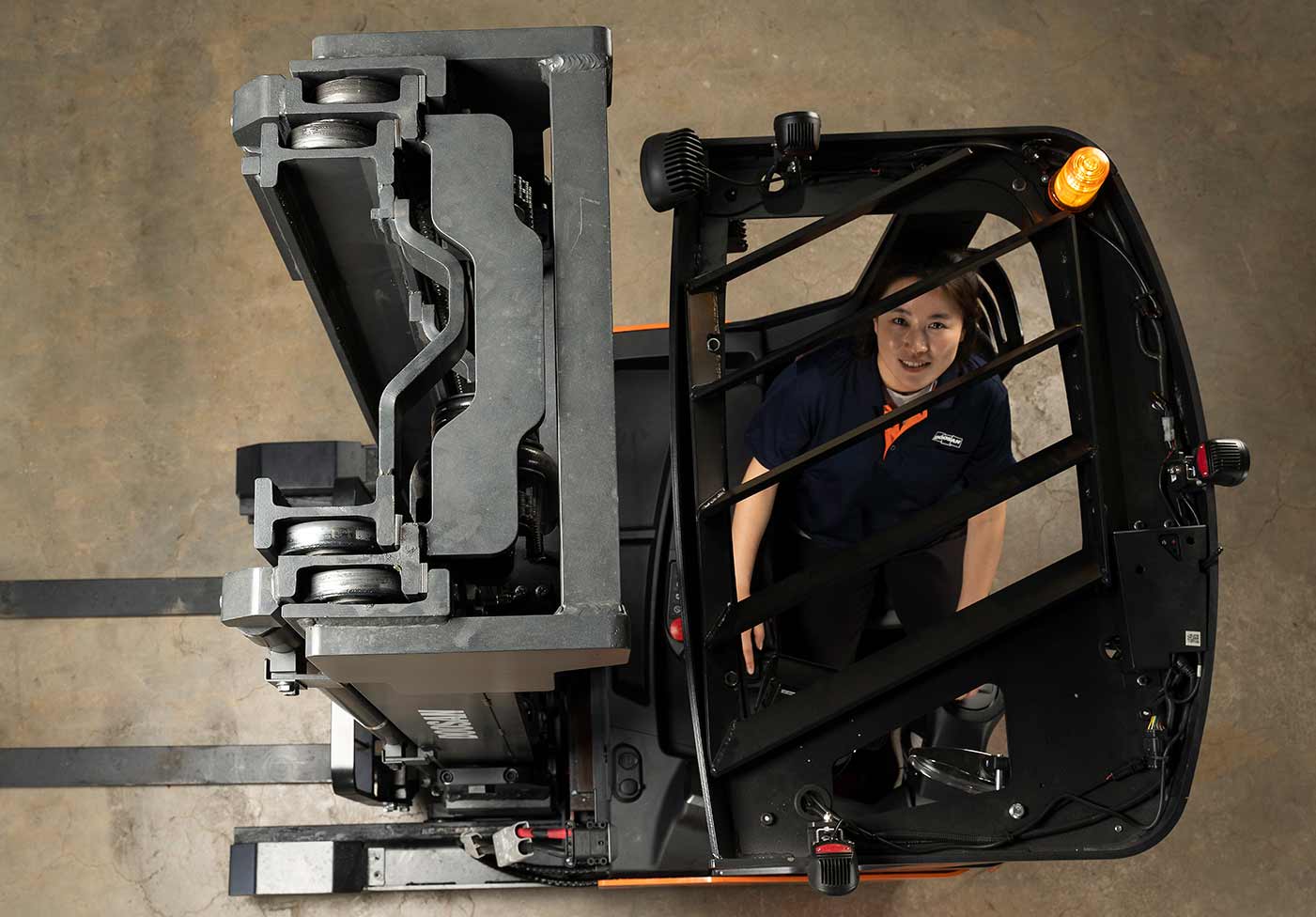 Excellent visibility
The design process has had the operator in mind, giving excellent visibility of the fork tips improving productivity.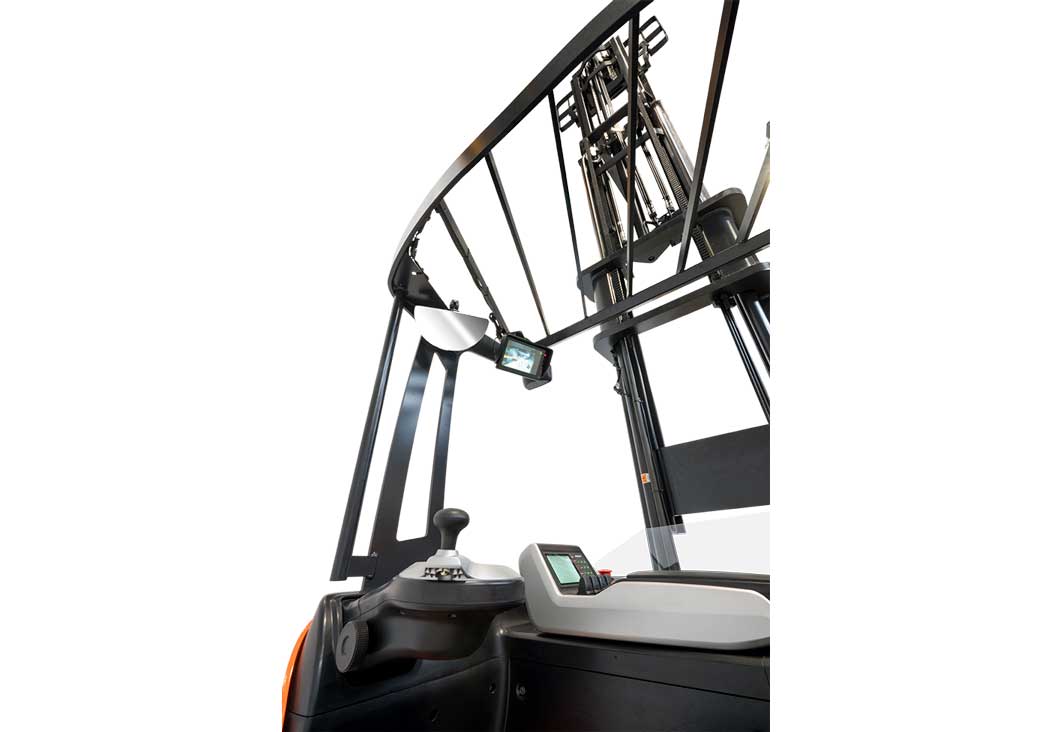 Robust Frame Structure
The robust frame and the strong structure overhead guard make the Doosan 9 Series reach trucks a trusted and reliable partner, even in the toughest conditions.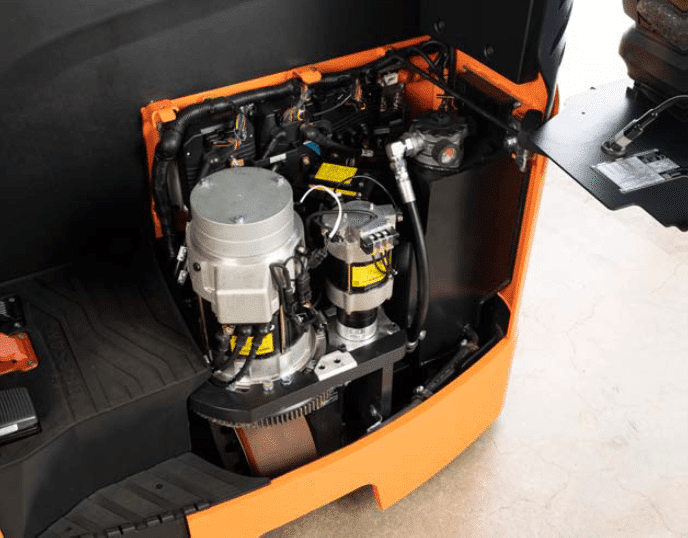 Easy Maintenance
The new reach trucks have a powerful permanent magnet motor. The operating time of the 9-Series is at least 5~10% more according to driving type.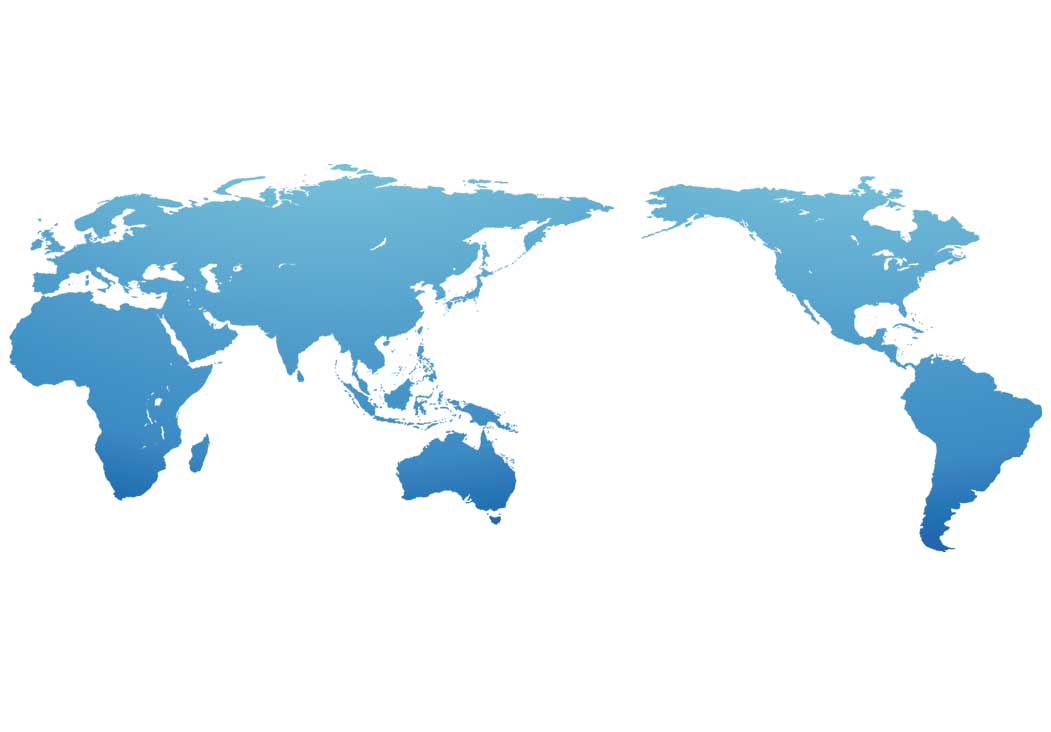 Worldwide Service Network
Doosan provides high-quality support, relying on our extensive dealer network. Highly-skilled professionals are always ready to help you.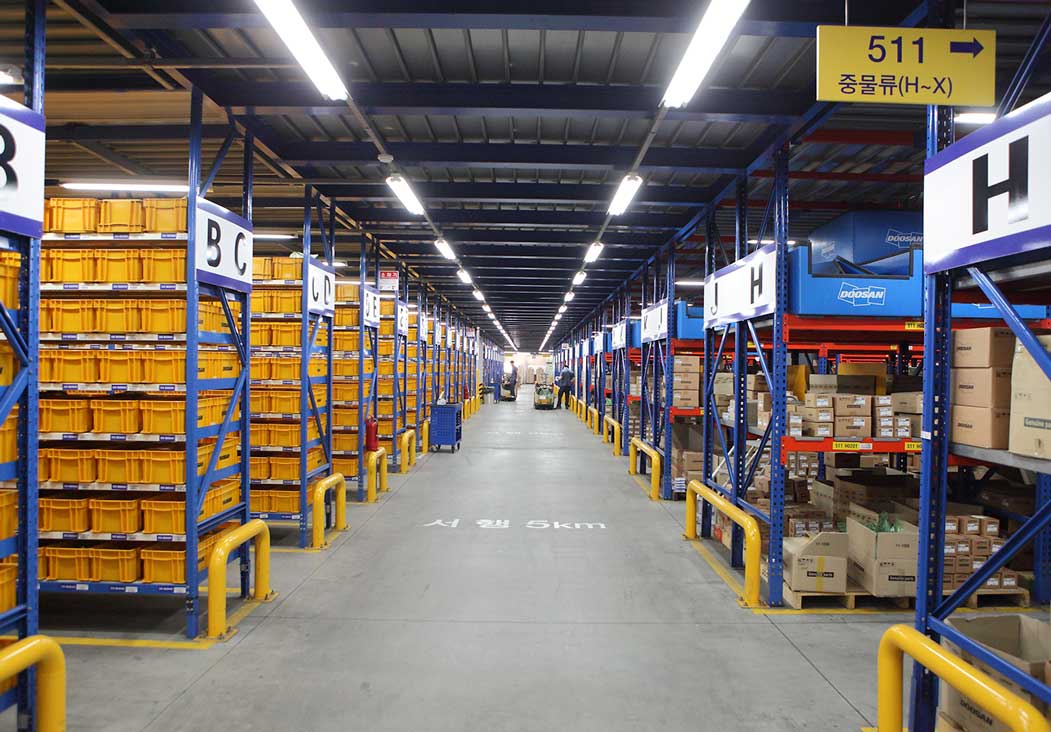 Doosan Genuine Parts
The parts warehouse, supplies high quality Doosan parts to your local dealer. Doosan Genuine Parts perfectly fit your truck.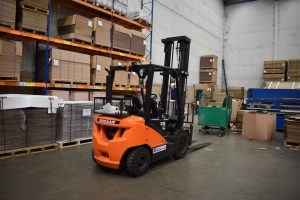 IC Counterbalance
Our Internal Combustion Counterbalance is one of our best sellers. See why we're taking over the market with our Award Winning forklifts.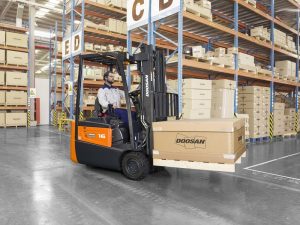 Electric Counterbalance
Electric Forklift trucks are becoming more and more of a viable option for all areas of industry in the UK. See our range of trucks from 1.5 – 5.0 tonnes.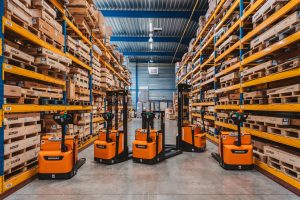 Warehouse Equipment
With an extensive range of Warehouse equipment built with German precision engineering, the Doosan Warehouse Range can assist any lifting needs.