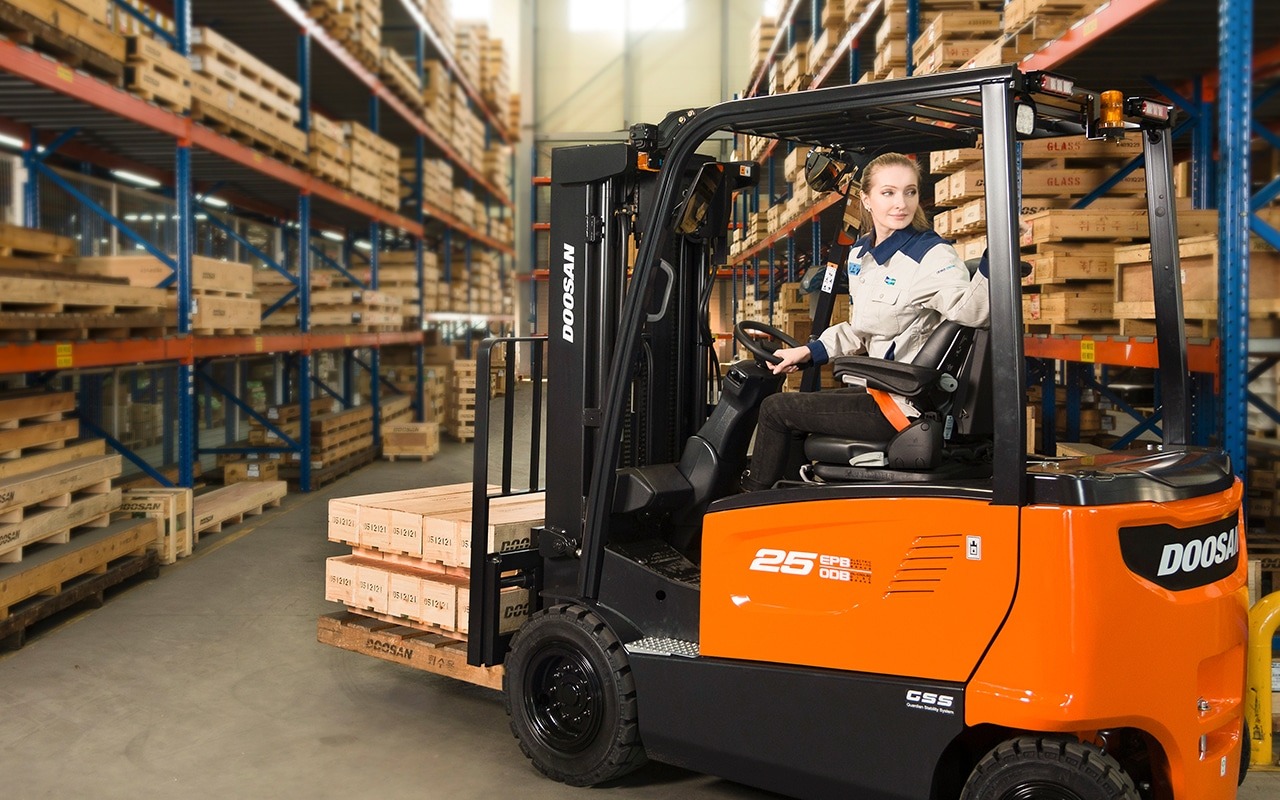 DOOSAN PROMOTION: PICK YOUR PACK
Choose between our safety pack or the Battery pack on your Electric truck
Doosan are pleased to give you the opportunity to pick your own additional extra for free during this promotion. Selecting from either the Safety Plus Pack or the Battery Upgrade Pack you have a nice variety of choice that gives you a saving you more that £1,000 with your new purchase.
SAFETY PACK

Rear Blue Spot Arrow | White Noise Alarm
LED Spotlights | LED Road Light kit

BATTERY UPGRADE

Super Efficient Fronius Charger
Battery Autofil System with Topping Bottle &
Low Water-level Indicator (Blinky)
What are the benefits?
Our Safety Plus Pack comes complete with a Rear Blue Spot Arrow increases site safety by projecting a warning arrow on the floor behind the forklift to warn pedestrians and other operators that a forklift is reversing out of an aisle. The LED lights upgrade provides increased lighting to darker areas and reduces the energy consumption of the battery, thus increasing the battery life. The White Noise Alarms are the safest and quietest on the market. The distinct "ssh ssh" White Sound Alarm is less irritating than tonal beeping alarms, preventing workers from becoming desensitised to the warning.
Our Battery Upgrade Pack comes with the latest technology in chargers – incredible efficiency, considerably reduced energy costs, lower CO2 emissions and most importantly cooler batteries resulting in less water loss and a longer lifespan for your batteries. Also included is the BFS Topping System which replaces the standard vented tops and links all the cells together to allow the batteries to be topped up very safely, quickly and accurately.
Make the most of this promotion. Pick your pack now.
*only available to UK based businesses