From one week to 12 months with transport readily available
We have seen an increase in demand for Short Term Rental (STR) equipment from the market, with businesses requiring more operational and financial benefit flexibility..
Doosan offers all businesses an affordable and temporary option to increase their materials handling equipment fleet during peak periods without long-term commitment.
In the last 12 months Doosan has invested heavily in its STR fleet bringing in a range of new Doosan models, such as Diesel and LPG Gas Counterbalance, as well as Electric Counterbalance and Powered Pallet Trucks. The investment of over £1M in new product provides businesses the opportunity to hire Doosan's latest range of equipment for periods ranging from 1 week to 12 months when required.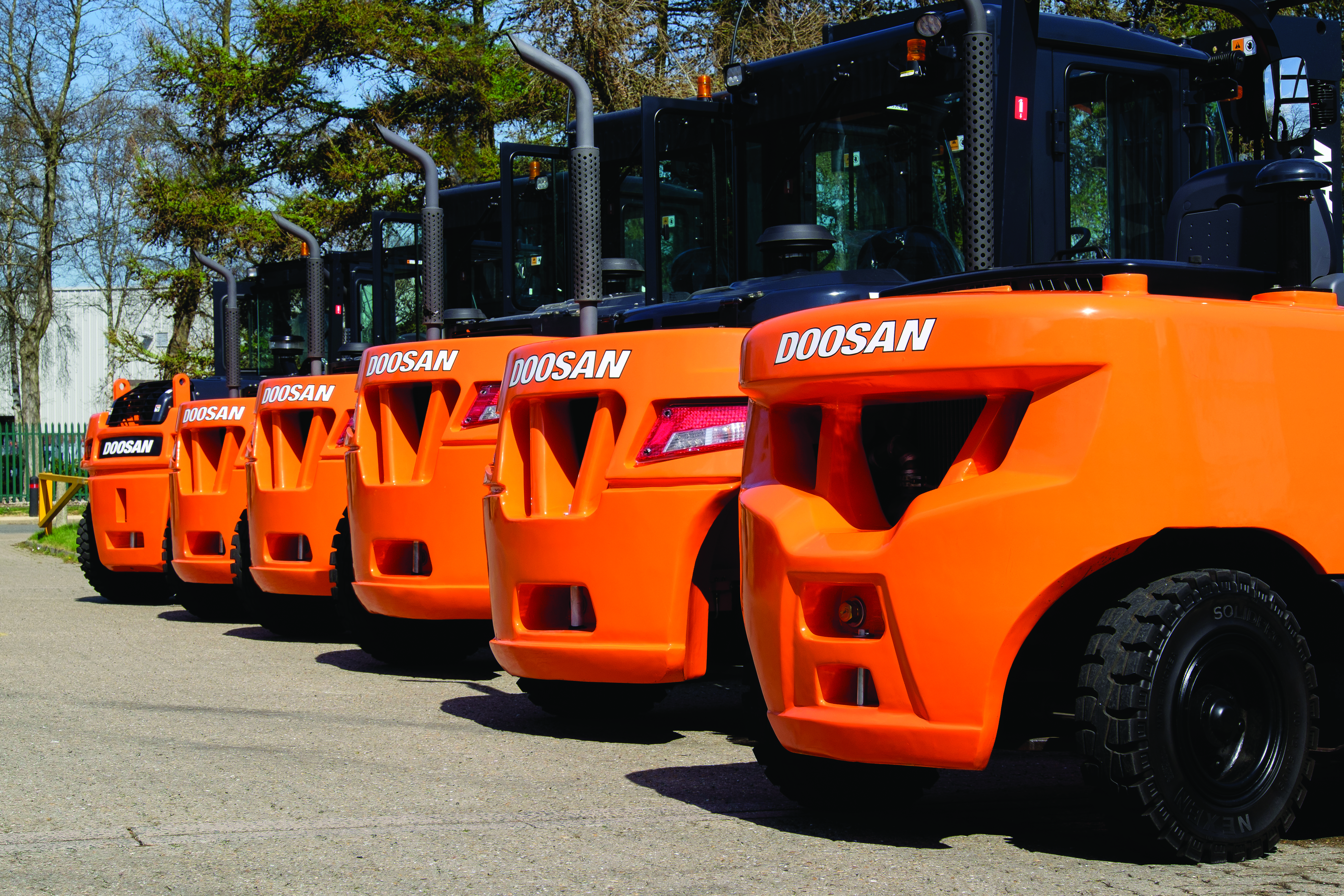 With premium service given throughout the UK by a highly skilled engineering force the combination of quality products and service excellence help Doosan ensure STR customers get maximum satisfaction and maintain the right level of MHE cover at all times to give excellent service to their customers.
A fleet of over 400 diesel, gas and electric forklift trucks available ranging from 1.5 to 16 tonnes
This will expand to 550 trucks by 2022, displaying our commitment to support you in the future
47% of our fleet is no more than 3 years old to help guarantee reliability from our trucks
Hire available from as little as one week
To find out more or enquire about
Short-Term Hire please call
0345 650 3030 or email