We design all our machines to offer simple, powerful and performance as well as operator comfort and environmental friendliness, that help you to get the most from your investment.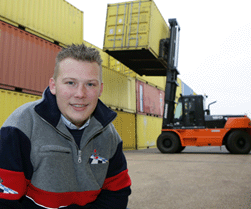 Our standard features include: Oil Cooled Disc Brakes, 3 year warranty, Integral Side-shifts, Clear Visibility Masts, Latest AC Technology, Anti-Roll Back Systems, Regenerative Braking, Intelligent Instrument Control, Easy Serviceability
We will help you from the very first step in providing professional and friendly advice from your local Doosan representative.
By doing a full site survey visit, we will be able to make recommendations on how to make efficiencies and most importantly save you costs and even give you ideas and latest up to date information on different storage systems, warehouse technologies and distribution solutions.
Whether you need a powered pallet truck or a fleet of IC engine forklifts, Doosan are your perfect partner to help you get the most out of your materials handling operation.
Call us now on 01604 825600 or click here to make an appointment