Supporting the Transport & Logistics
Industry
Doosan trucks are robust, durable and efficient – making them perfect for use in the Transport & Logistics industry
Transport and Logistics operations support every business, meaning that reliability and productivity is of the upmost importance.
The Doosan range of IC engine counterbalance forklift trucks are robust and reliable with a range of high specification features and proven technology that aims to increase productivity whilst lowering equipment lifetime costs. These trucks are available in both diesel and LPG, however, LPG is generally preferred for use in this industry due to the ability for indoor and outdoor working, along with less of a need to stop for recharging or refuelling. These trucks are available in a range of capacities and chassis configurations from 1.5 – 7.0 tonnes and standard features include oil cooled disc brakes, integral side shift and a range of safety features. Find out more about this range of trucks here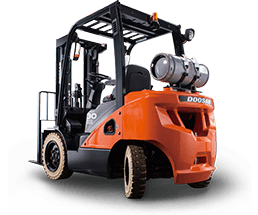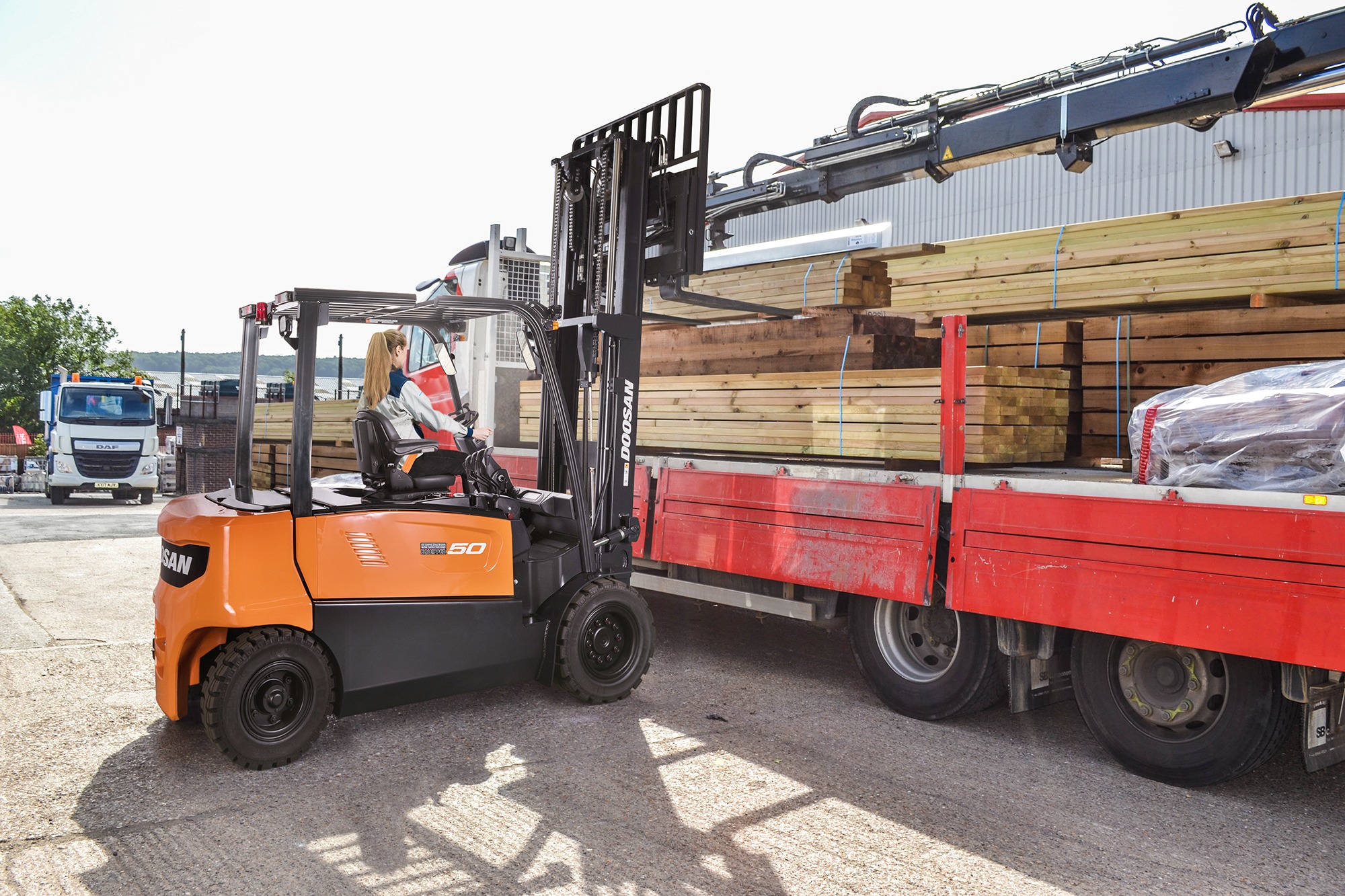 B45X-7 range of Electric forklift trucks
The Doosan range of Electric counterbalance forklift trucks are also a perfect fit for the Transport and Distribution industry. The new Doosan B45X-7 range of four-wheel electric forklifts offer great durability, increased visibility and enhanced productivity. Electric power is fast becoming more popular as an alternative to increasingly regulated IC engine power, and this new truck is the perfect substitute as it is built for working long shifts outdoors in wet and dusty conditions. Find out more about the new B45X-7 range here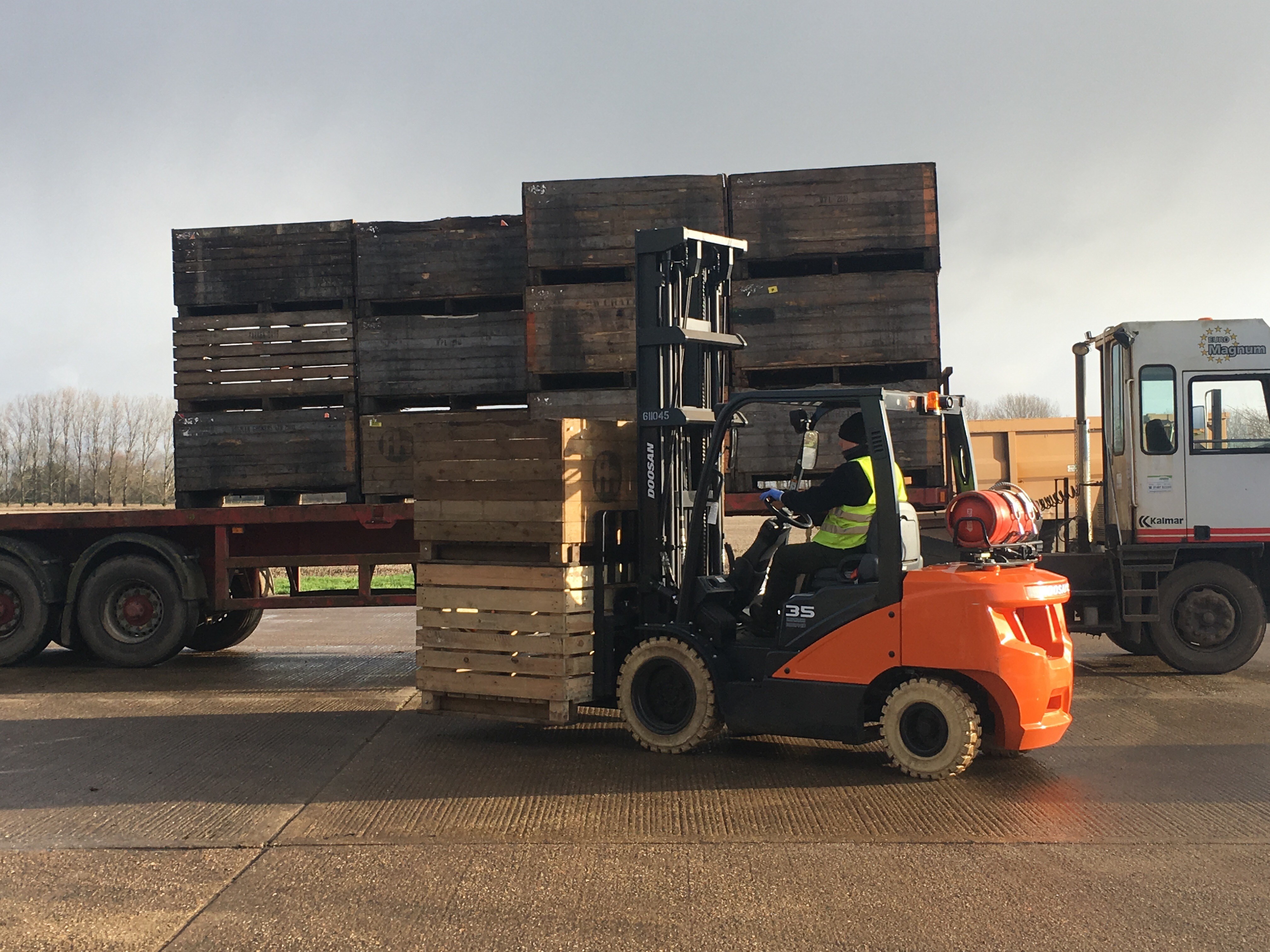 IC Counterbalance
Our Internal Combustion Counterbalance is one of our best sellers. See why we're taking over the market with our Award Winning forklifts.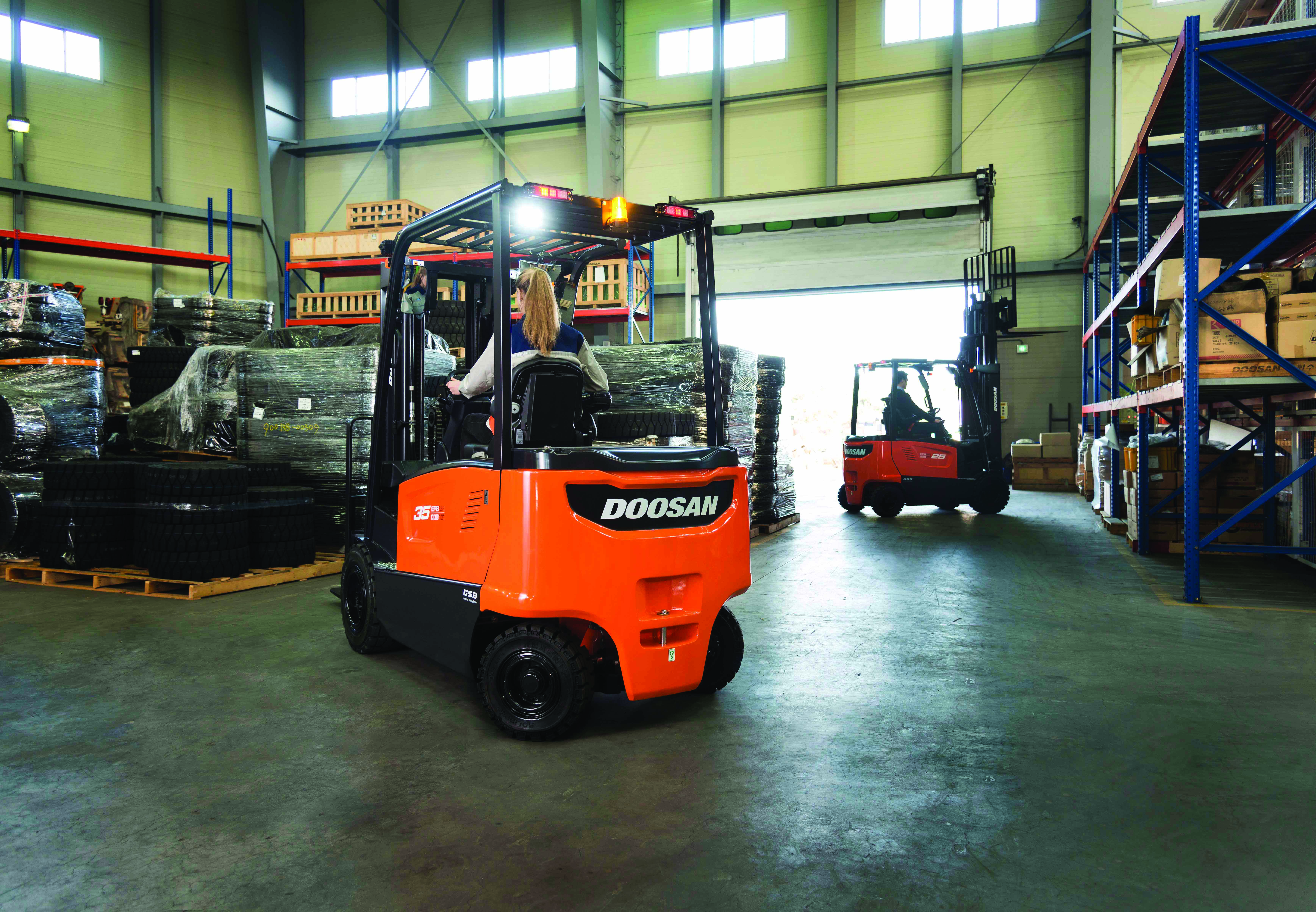 Electric Counterbalance
Electric Forklift trucks are becoming more and more of a viable option for all areas of industry in the UK. See our range of trucks from 1.5 – 5.0 tonnes.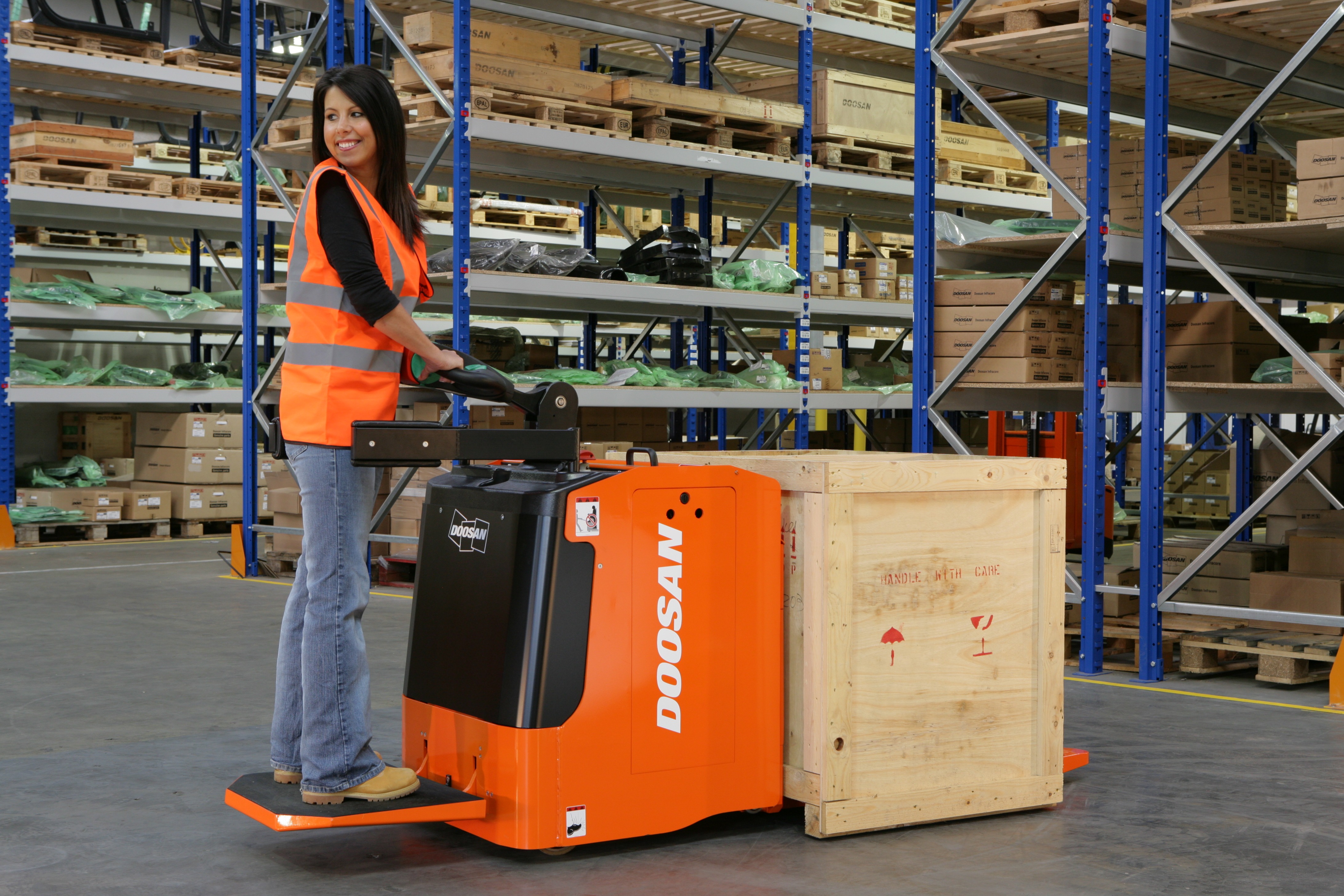 Warehouse Equipment
We have an extensive range of Warehouse equipment built with German precision engineering, the Doosan Warehouse Range can assist any lifting needs.