Ground Support Equipment Engineer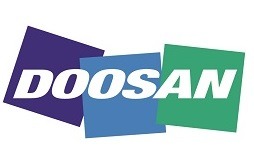 Heathrow
4 on 4 off, 6.30am to 6.30pm
About Us
By combining Rushlift's expertise in hiring and mobile servicing of equipment with the expertise in GSE of the former American Airlines team, Rushlift GSE is able to offer a comprehensive service across a number of UK airports, offering long term rental of a comprehensive range of aviation ground support equipment.
What You'll Be Doing
Servicing, maintenance, and repair of Ground Support Equipment including Tugs, Pushbacks, belts etc…
Using our market-leading Fleet Management System to complete parts orders, job sheets and warranty work
Providing a best-in-class customer experience for our business customers
What We're Looking For
Experience in servicing, repair or maintenance of Ground Support Equipment
Knowledge of automotive, mechanical, electrical, and hydraulic systems and components
Excellent customer service skills
What You'll Get From Us
Competitive salary with overtime paid at higher rates
Benefits
Pension Scheme
What Happens Next?
If you'd like to be considered for the role, we'd love to hear from you. Just send us your CV with a covering note stating salary expectations.
Once you have completed your application, our Recruitment Team will initially consider your skills and experience based on your CV and application. If suitable, our team will then contact you to advise you of the next stage.
Doosan is an equal opportunities employer and positively welcomes all applications from suitably qualified and eligible candidates regardless of sex, race, disability, age, sexual orientation, gender reassignment, religion or belief, marital status, or pregnancy and maternity.
For more information about what we do with your data, view our Applicant Privacy Policy.