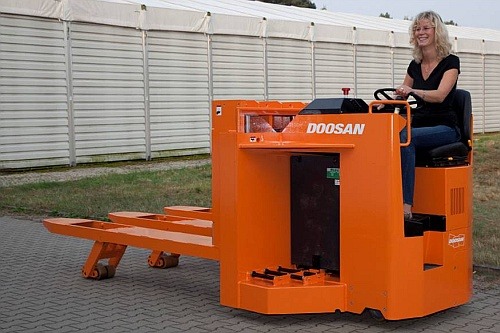 Doosan is the world's only forklift manufacturer that also makes air-cargo handling systems for the air freight industry. With over 20 years' experience in the industry our line-up now includes a wide range of standard and bespoke systems to suit every freight forwarder and storage facility.
Truck docks with powered rollers, workstations and roller conveyors along with the versatile 'Donkey' are used for the transportation of Unit Load Devices (ULDs) on special slave pallets in many of the major airports across the globe.
Doosan cargo handling products are available in a range of capacities and configurations from 1.5 to 5.0 tonnes.
For more information download the Doosan Air Cargo products brochure.