Showcasing our commitment towards supporting the UK Potato Farming Industry.
What You'll See at the 2019 Potato Show
We're pleased to announce that we are exhibiting at the 2019 BP Potato Show, the UK's leading potato industry event. Here is where you will see the latest technology and innovations in potato farming, processing and packaging.
Here at Doosan, we have a strong history of supporting the potato and root crop farming industries in the UK and to show our continuing support we are Silver Sponsors of this event. On stand 185 we will be displaying a wide range of forklifts, attachments and other machines which would be commonly seen in most farms, grading and processing facilities.
Doosan D33S-7 Diesel Forklift
The Doosan D33S-7 diesel powered counterbalance forklift is unique to the materials handling sector. With a 3.25 Tonne lift capacity on a compact chassis, this truck has been specifically designed for agricultural applications; in particular potato and root crop farming where block stacking in commonly used. This truck will be fitted with a box tipper attachment, commonly seen on most potato farms.
Thanks to its lift capacity of 3.25 tonnes, this truck can lift and transport two full potato boxes simultaneously; increasing your productivity when storing or distributing your freshly harvested potatoes. Along with it's unique load capacity, this truck has been built on a compact chassis for increased manoeuvrability; allowing this truck to be used in smaller spaces which increases available storage space.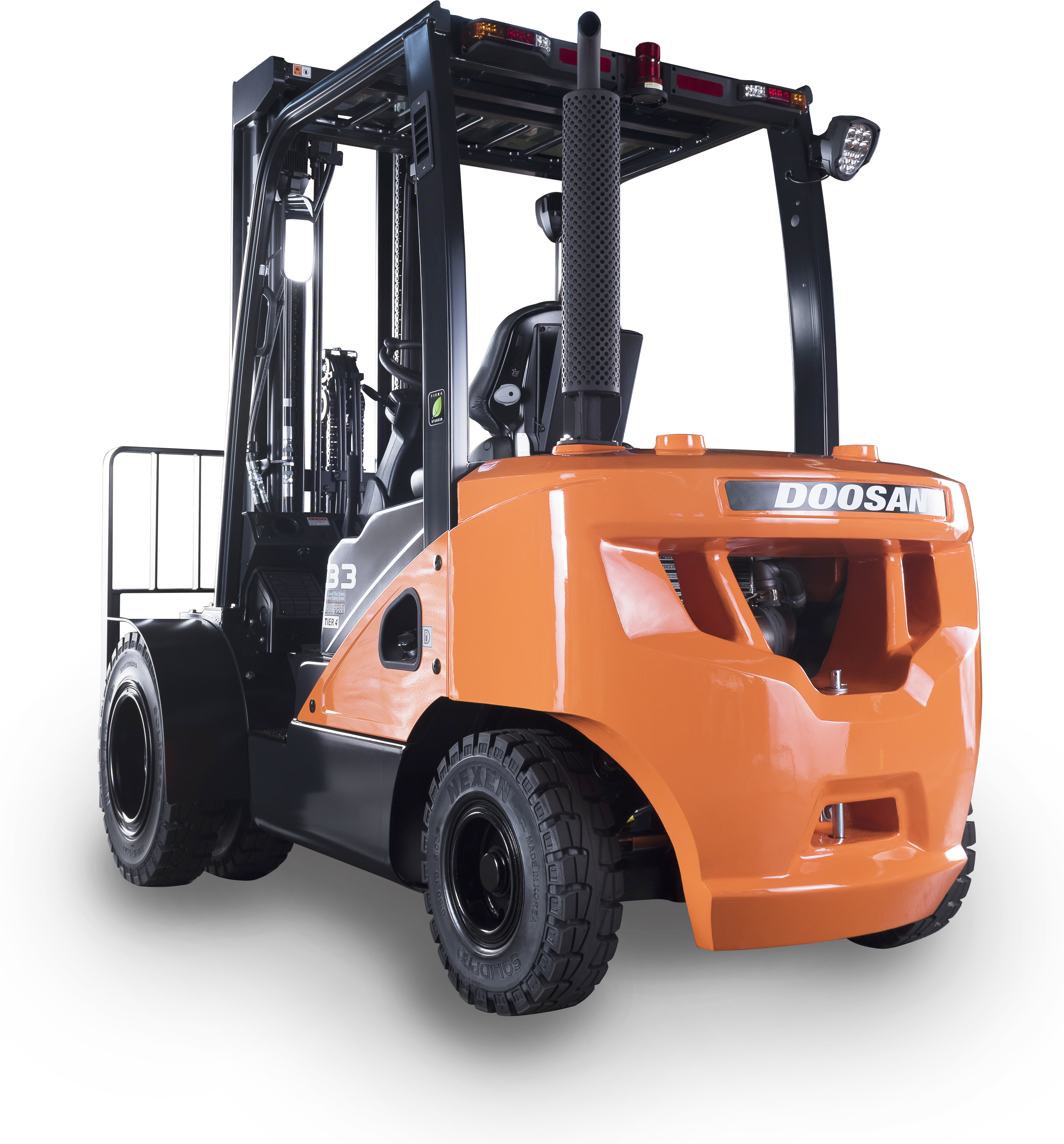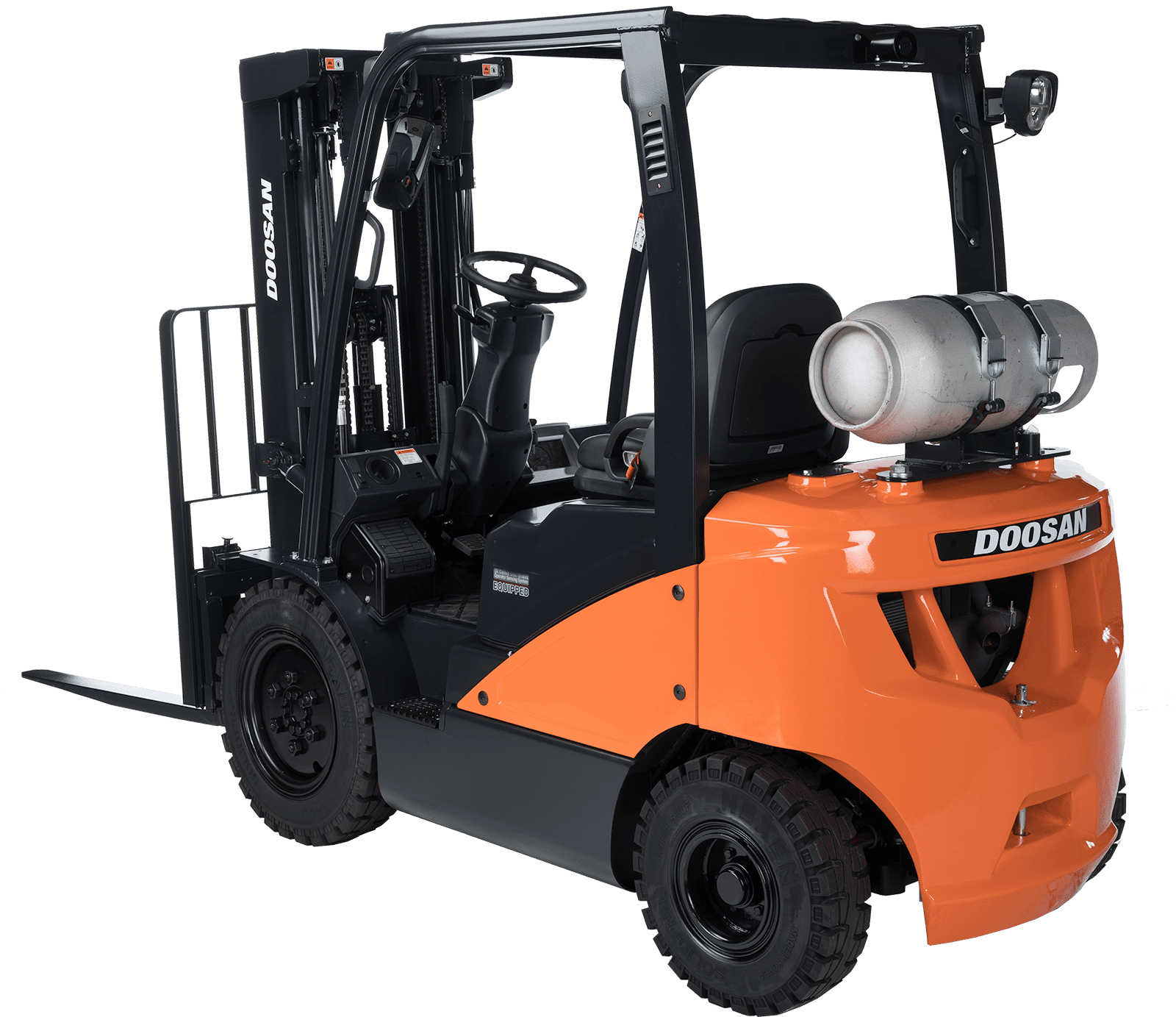 Doosan G30P-7 LPG Forklift
This LPG powered forklift has a lift capacity of 3.0 tonnes and is built on a compact chassis similar to it's diesel powered counterpart. Like the D33S-7, this truck is highly manoeuvrable in small spaces to increase potential storage capacity. Gas powered engines produce less emissions than diesel; making them more suited to use indoors, such as in washing, grading and packaging facilities. This truck will be fitted with a potato box rotator, which is used to empty potato boxes into washing or grading machines.
Doosan B20T-7 Electric Forklift
The Doosan B20T-7 3-wheel electric counterbalance forklift has been designed to improve efficiency and productivity in a wide range of operations. This 48v electric forklift has been designed to have a 92 degree steering angle, which improves mobility in restricted spaces. These trucks use powerful AC motors to deliver high levels of performance and because they're electric; they don't produce any emissions – making them great for use in processing facilities.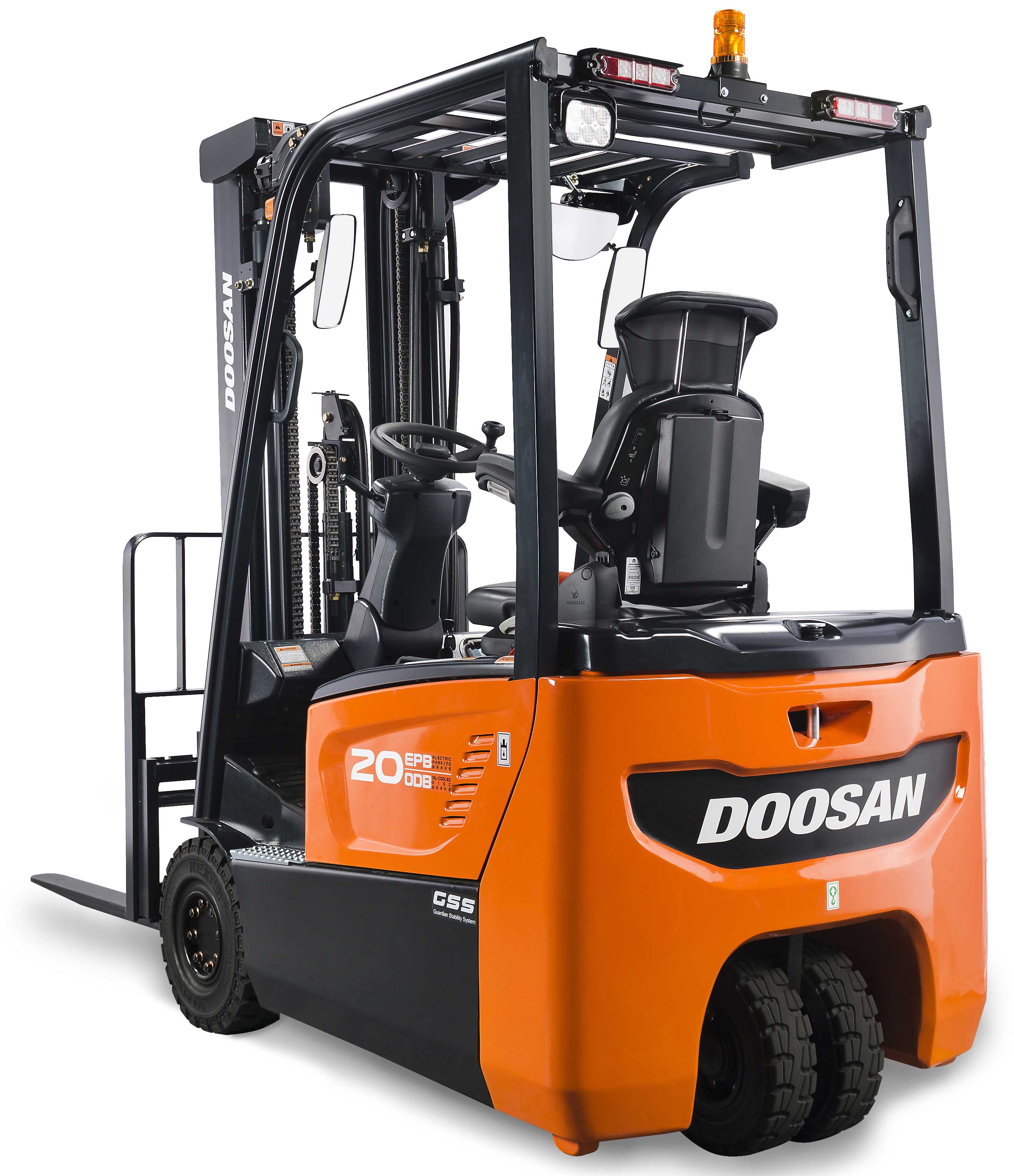 Bobcat Equipment
Along with our range of forklifts that are on stand, there will be a Bobcat TL38.70 HF Telehandler. This 3.8 tonne capacity telescopic truck can reach up to 7m, making it an attractive option for farmers requiring a heavy lifting yard vehicle for loading lorries. Being a telescopic handler the truck is particularly useful for loading trailers from the side. Also on the stand will be a Bobcat Skid-Steer loader. Useful for a range of duties, this versatile machine can be fitted with a sweeper for keeping the workplace tidy.
3 reasons to work with us
Over 100 types of forklift available
Hire a forklift for the duration of your choice
Flexible pricing to suit most budgets