7-Series 6.0 – 9.0 Tonne Diesel Forklifts
Powerful and fuel efficient diesel powered forklifts with lift capacities from 6.0 – 9.0 tonnes.
The Doosan range of 6.0 – 9.0 tonne diesel-powered forklifts have been designed to offer simple, powerful performance in a wide range of industries. Featuring high performance, fuel efficient engines; these trucks are designed for improving productivity and safety in your operation.
These trucks feature powerful diesel engines which provide high power at low engine speeds, making them suitable for loading and unloading on ramps, where fast lift speeds are required or repetitive use is needed.
Improving productivity and lowering operation costs, these trucks increase operator comfort, feature advanced servicing features and increased performance efficiencies.
These trucks are part of our wider range of Doosan Diesel Powered Forklifts available with lift capacities up to 25.0 tonnes. You can find out more about these trucks here.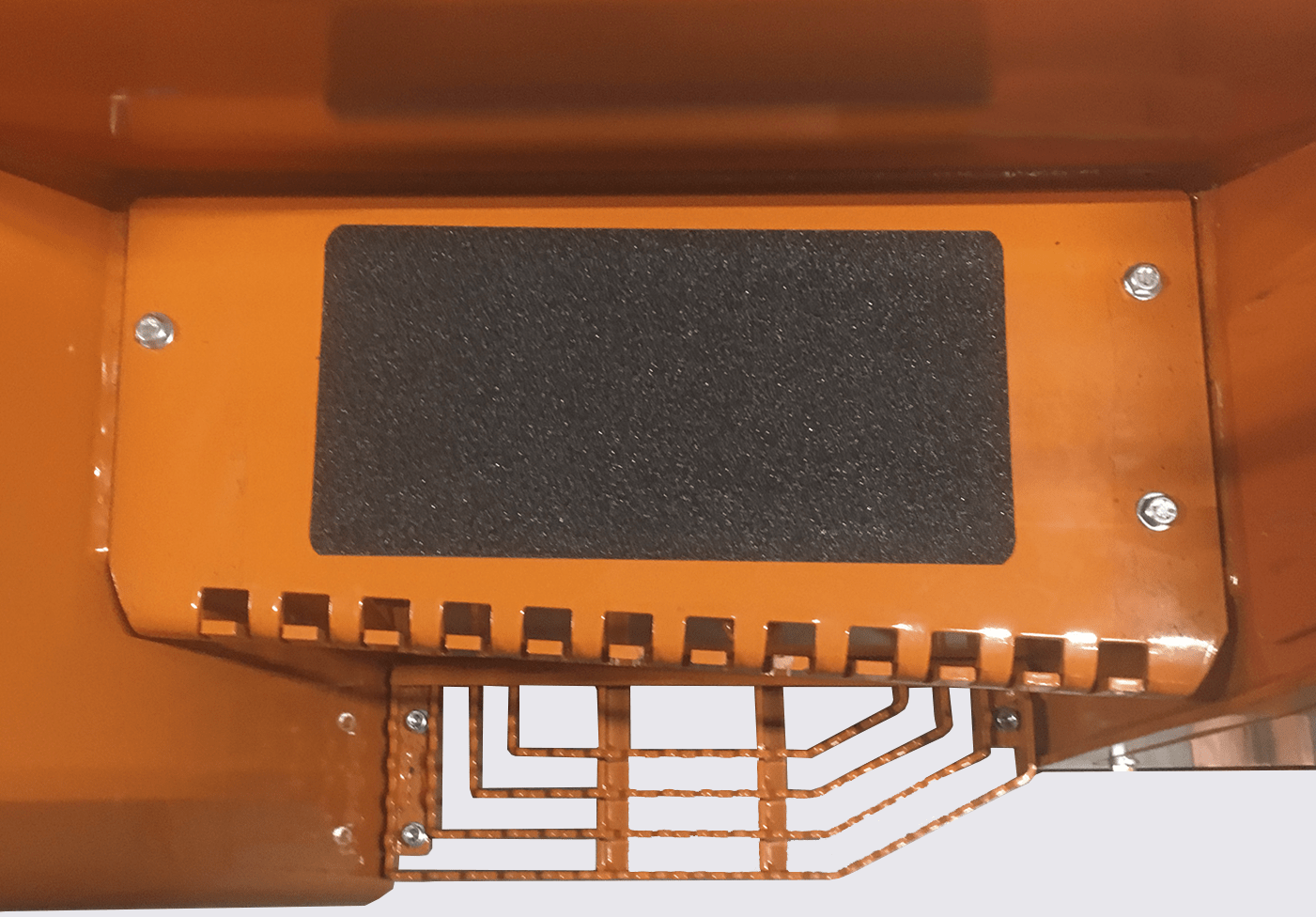 Anti Slip Step Plate
The big anti-slip step plate makes it easy and safe to mount and dismount the truck, even in bad weather conditions.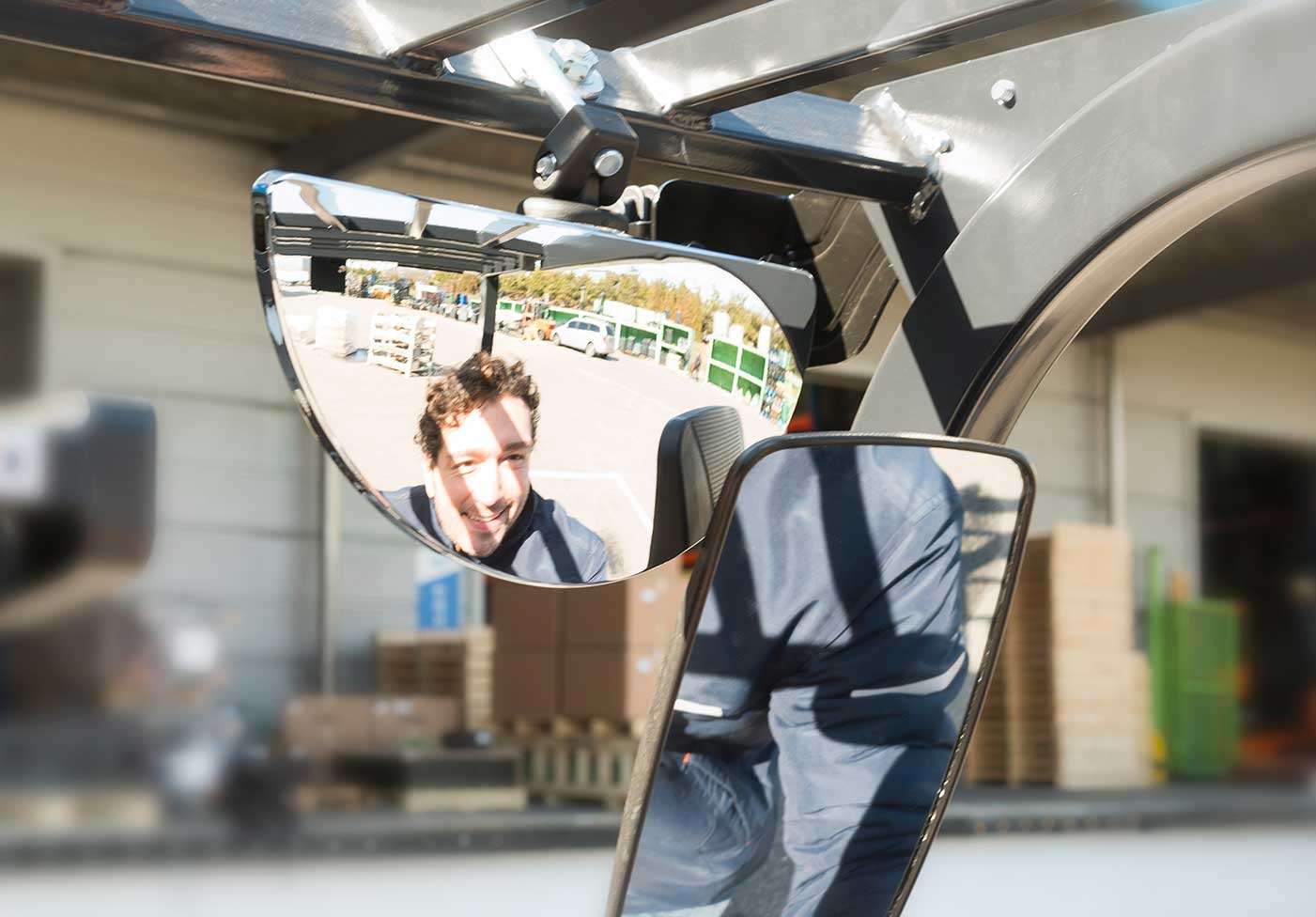 Panoramic Mirror
The panoramic mirror offers additional safety, to reduce accidents and damage to the truck, products or rack system.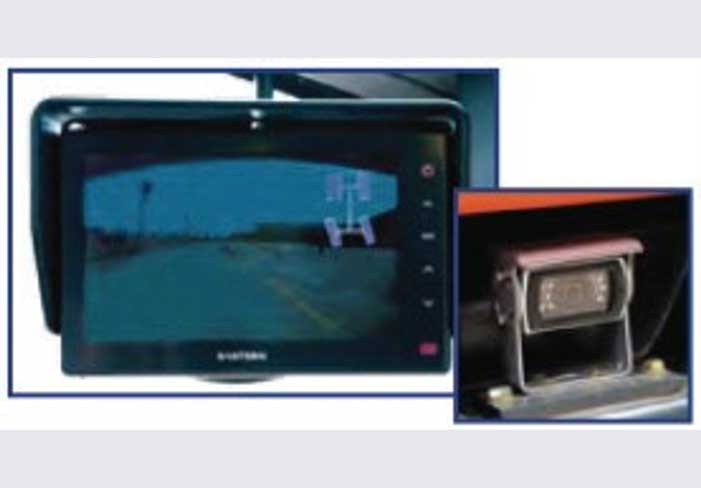 Rear View Camera
The rear view camera provides a perfect rear view. The operator can drive easy and safe backward.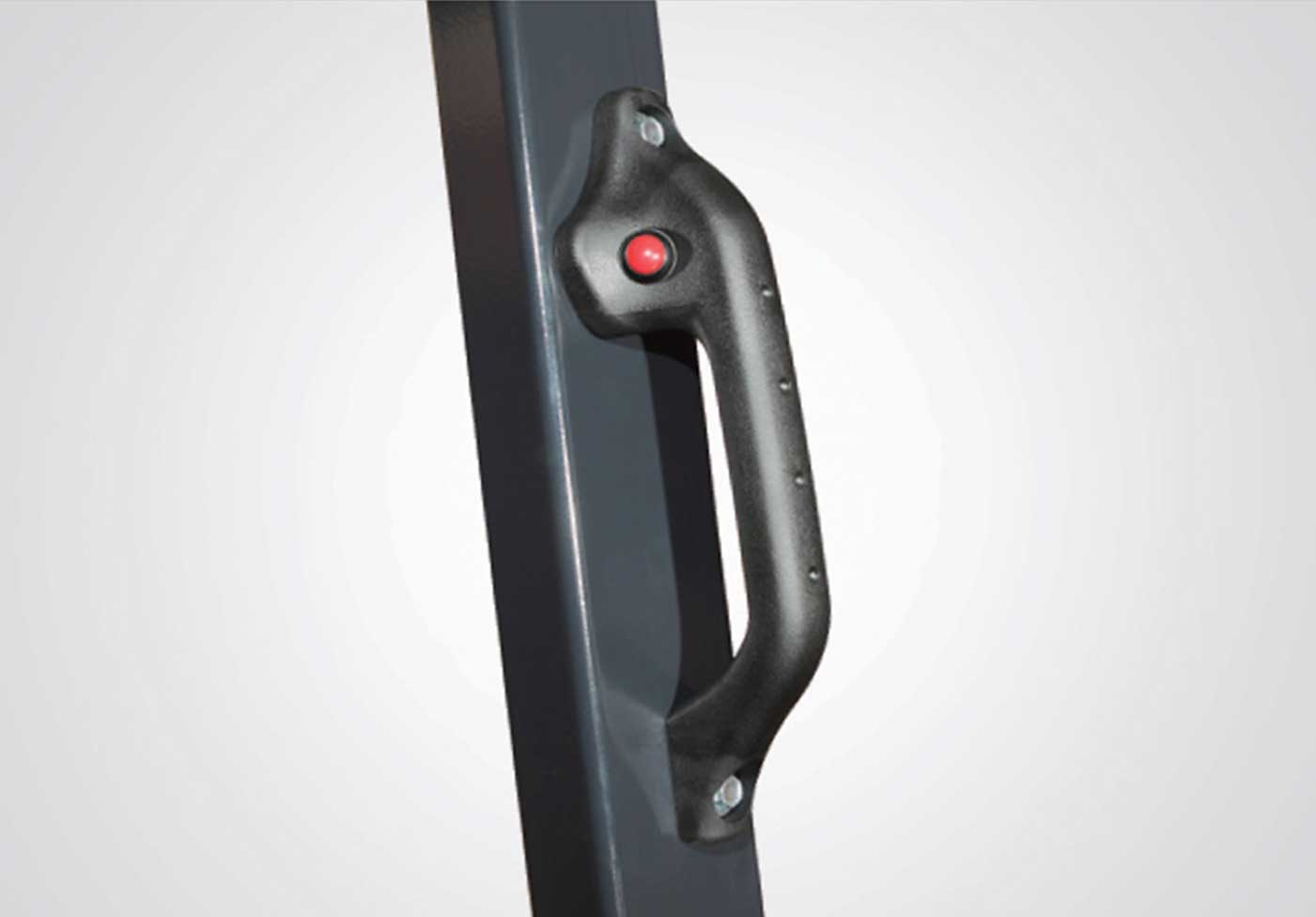 Rear Grab Handle with Horn
It enables the operator to sound the horn while maintaining full control. This enhances the comfort and safety.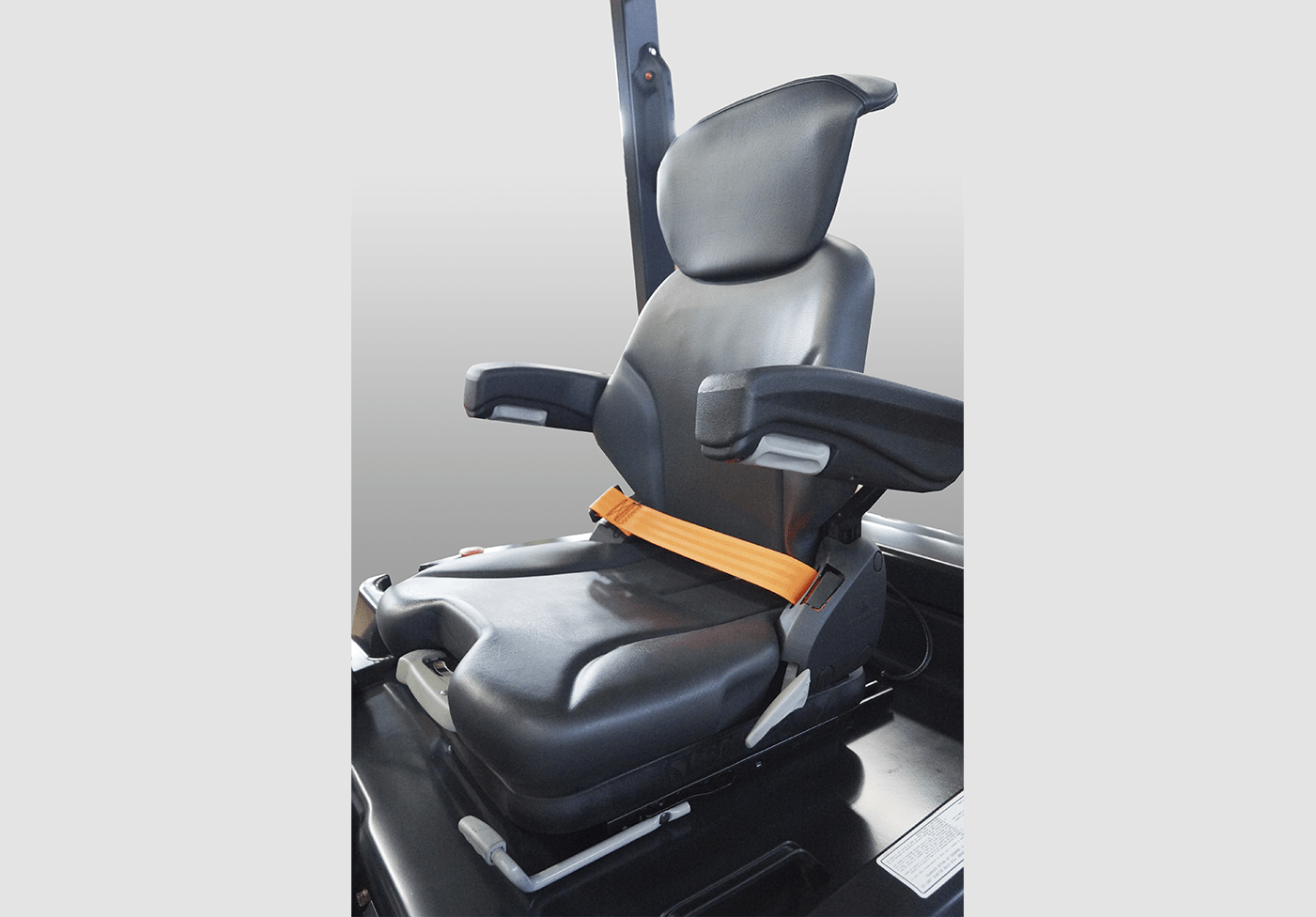 Premium Seat
Designed with a low-profile mechanical suspension that significantly reduces vibrations. It helps the operator stay comfortable, no matter how rough the day gets.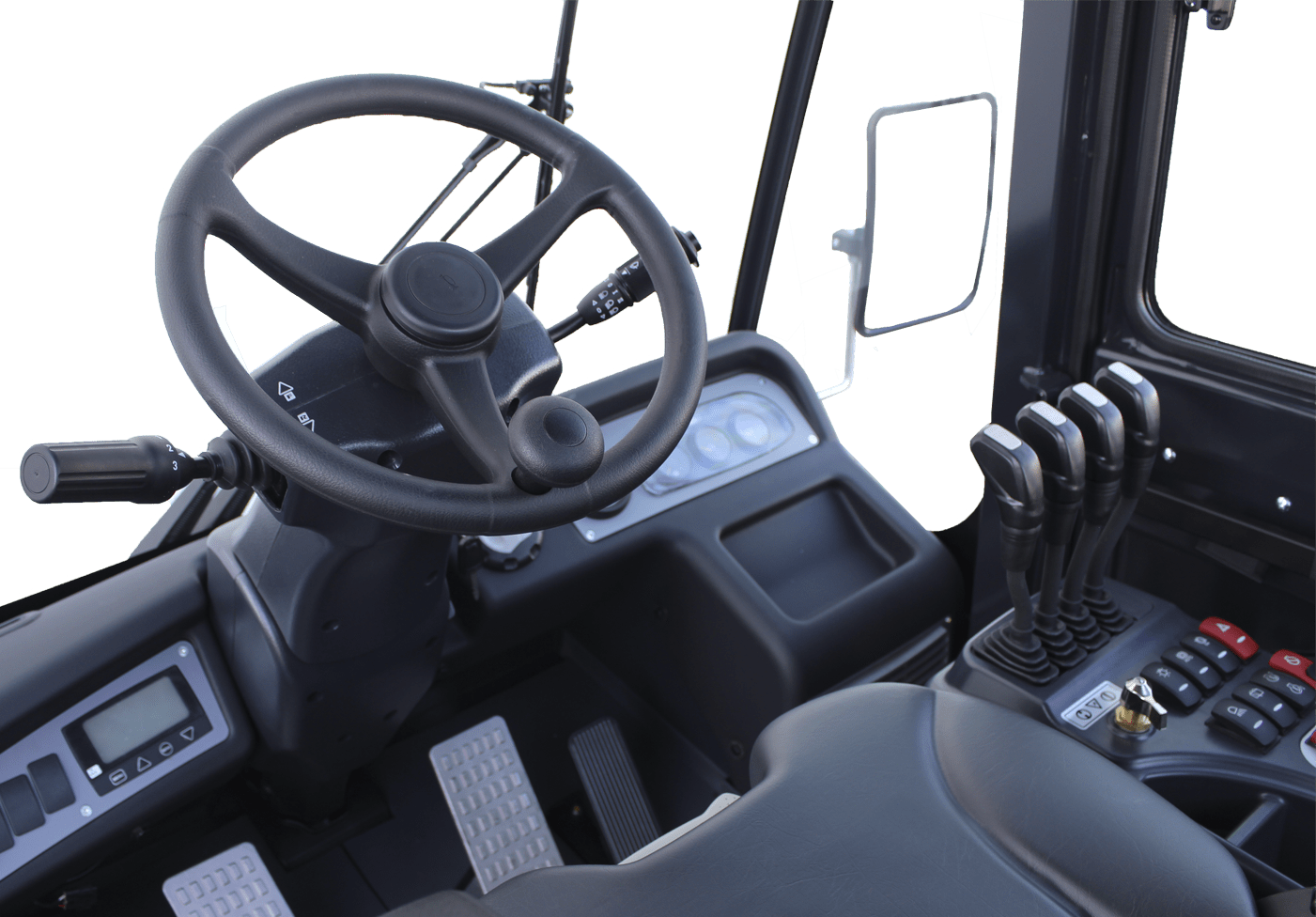 Ergonomic Design
All switches are positioned for optimal operator's convenience. Ergonomic parking lever position at the left side of seat. The neat and wide-open floorboard provides the operator with plenty of leg space to make the entry and exit a breeze.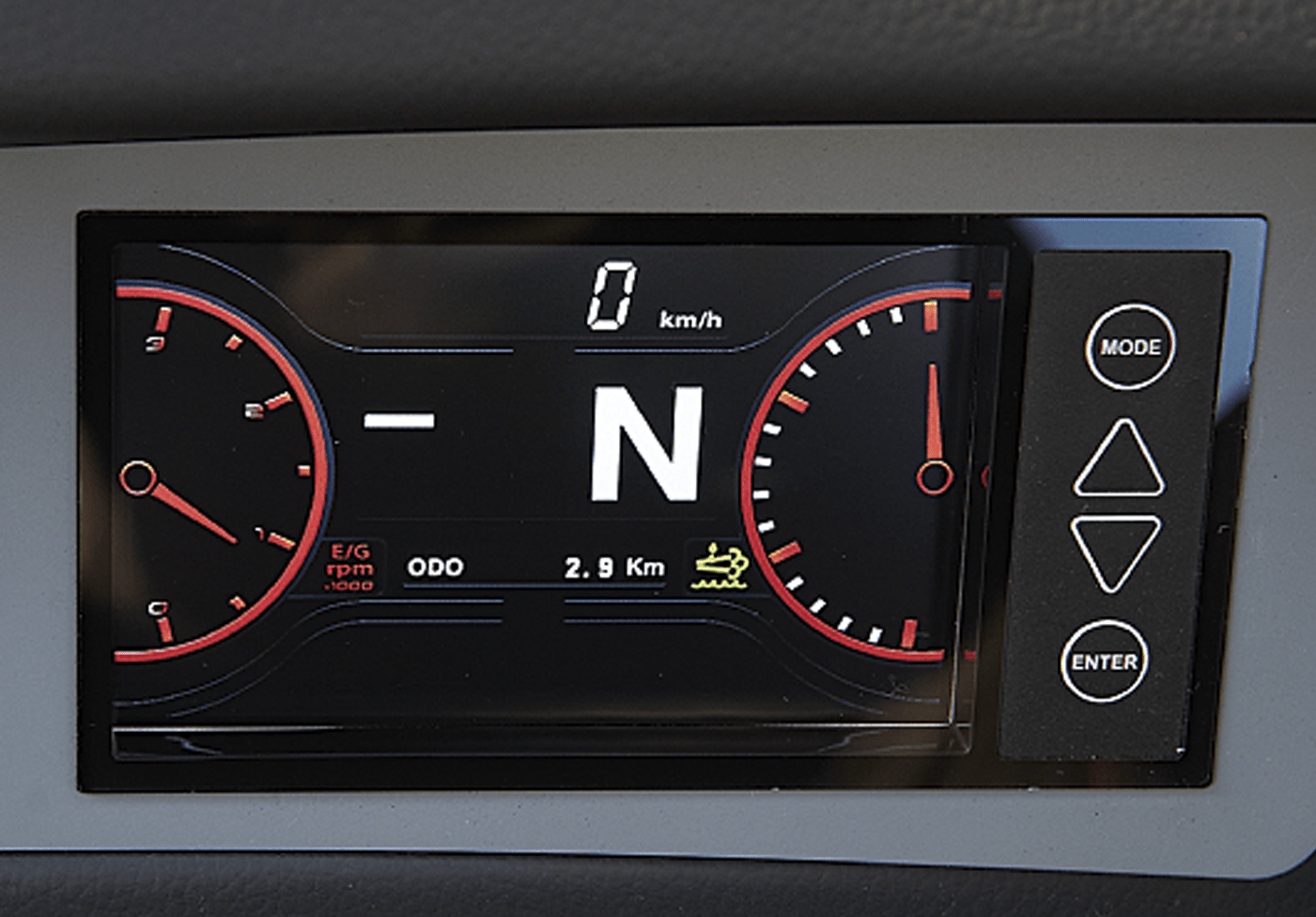 5" Full Color LCD Display (only for 80.9 kW)
DEF warning, DEF level gauge, SCR cleaning request, SCR cleaning inhibit, Engine RPM and the engine check lamp keep the operator aware of the machine's operating and maintenance conditions.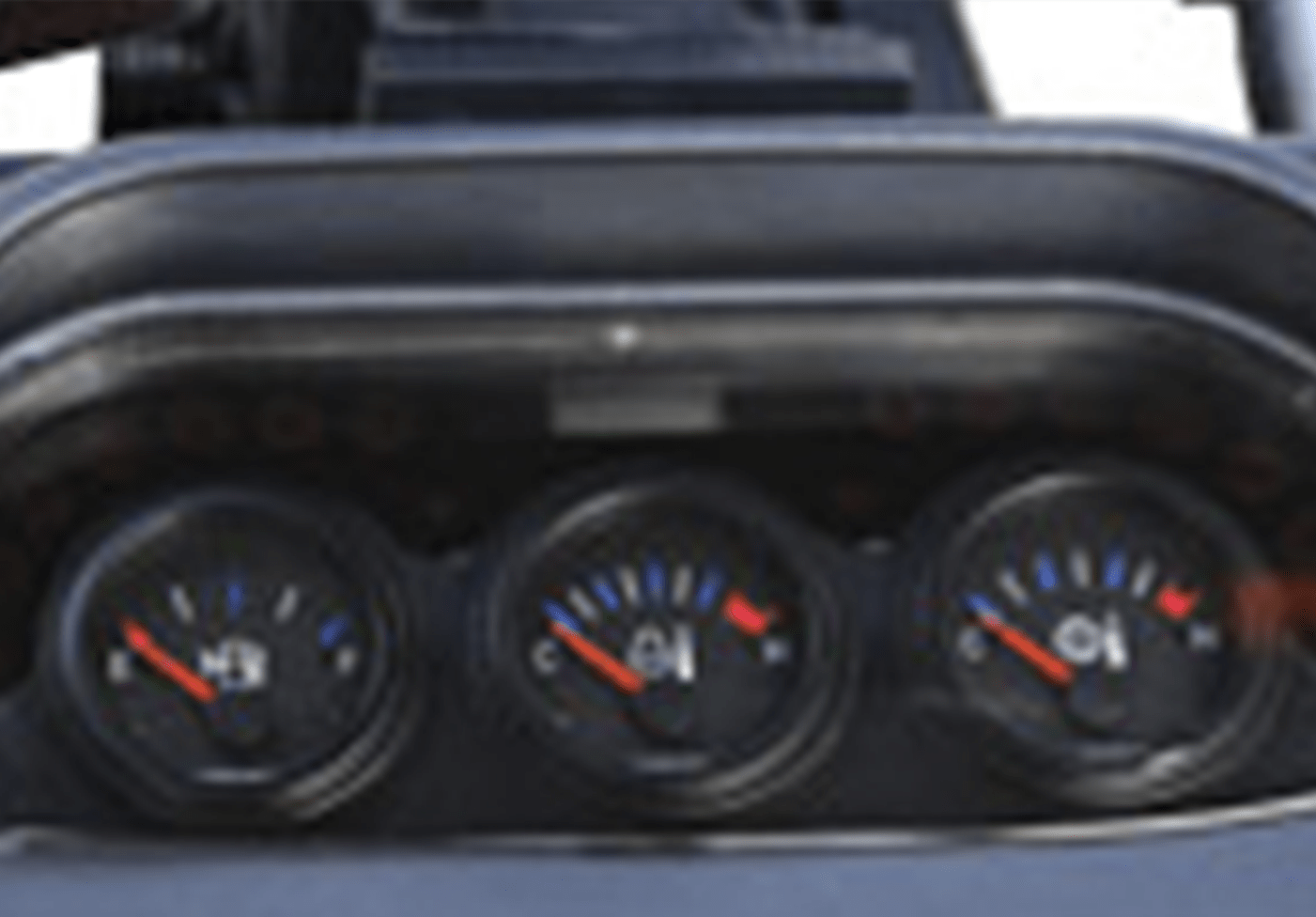 Instrument Panel
The easily readable, integrated instrument panel provides a clear overview of the truck's status. The operator is kept informed about the machine's operating conditions.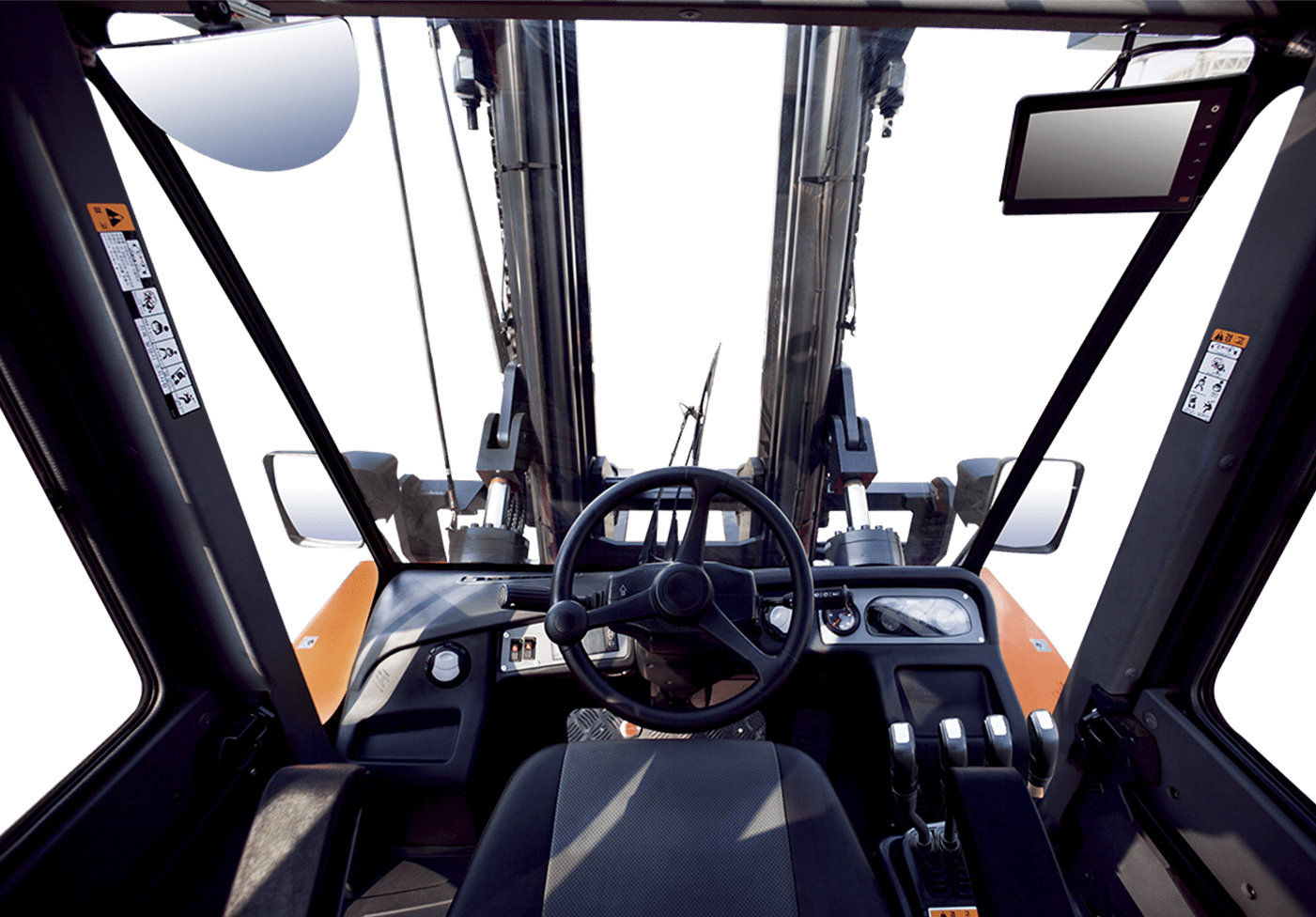 Wide Visibility
Centered seat for better visibility.
Wide visibility without distortion.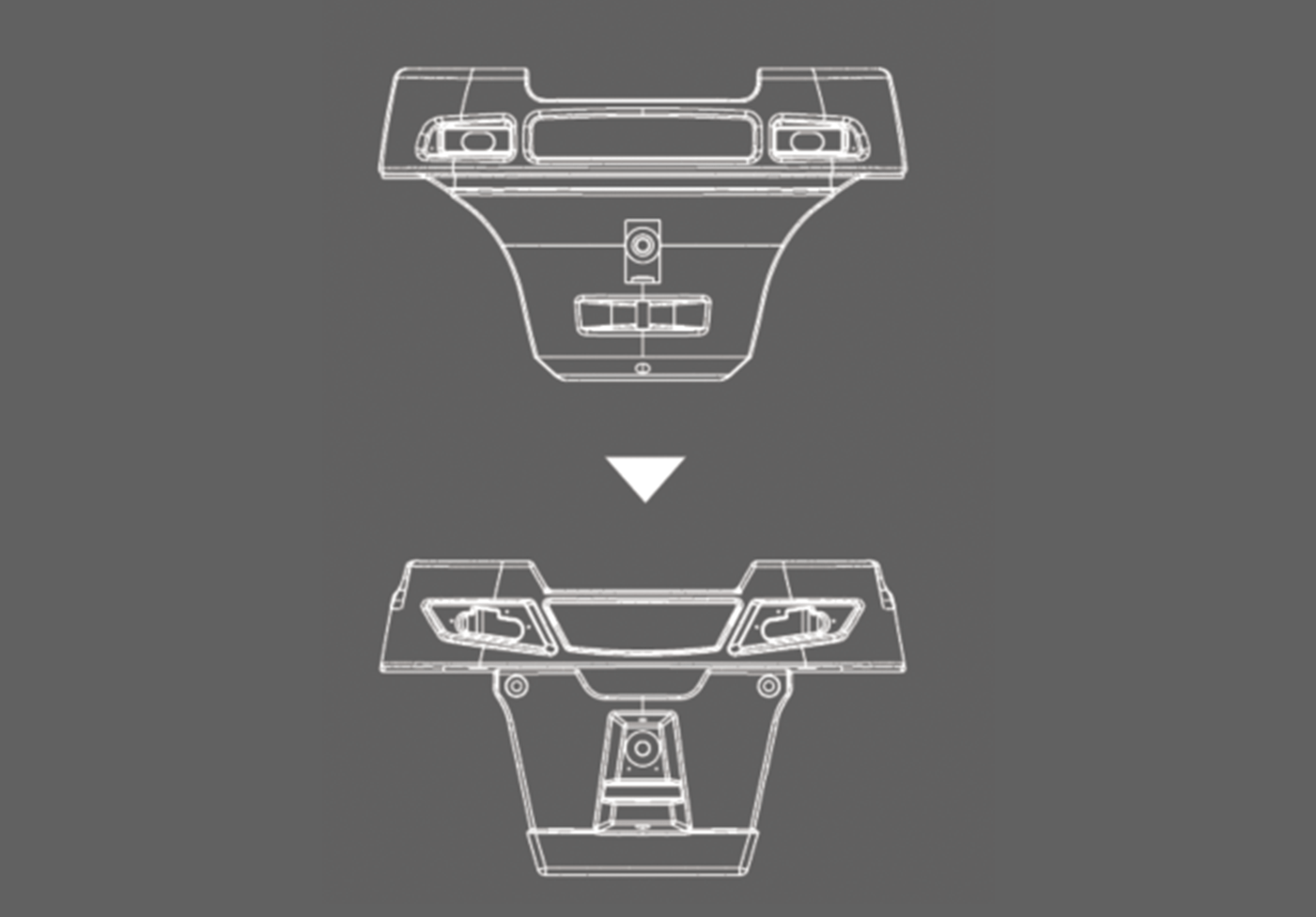 Counterweight
The contemporary dynamic design  also increases the radiator capacity by improving the inside air flow.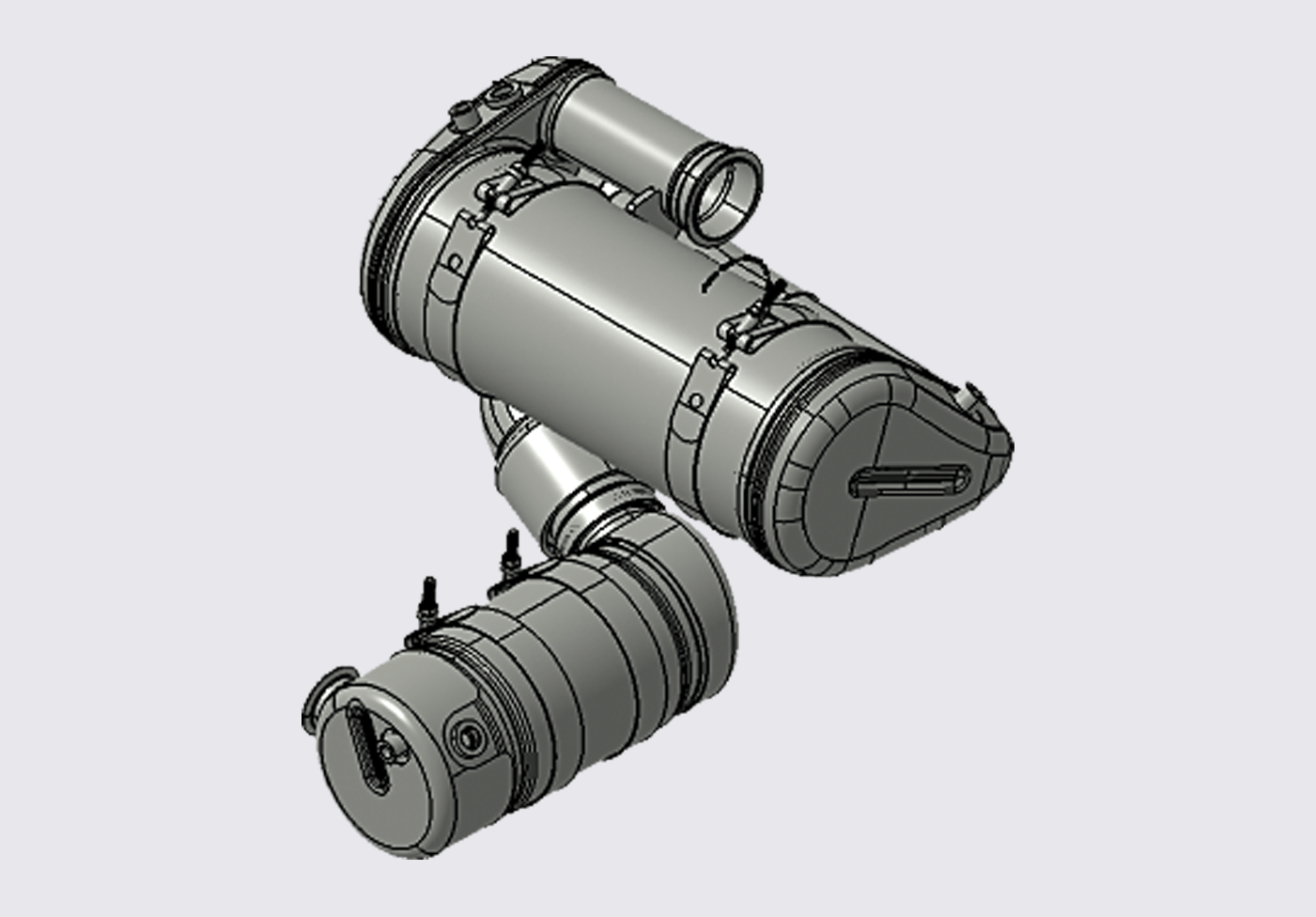 After Treatment System
ULPC (Ultra Low Particulate Matter Combustion) + SCR System (Stage IV only).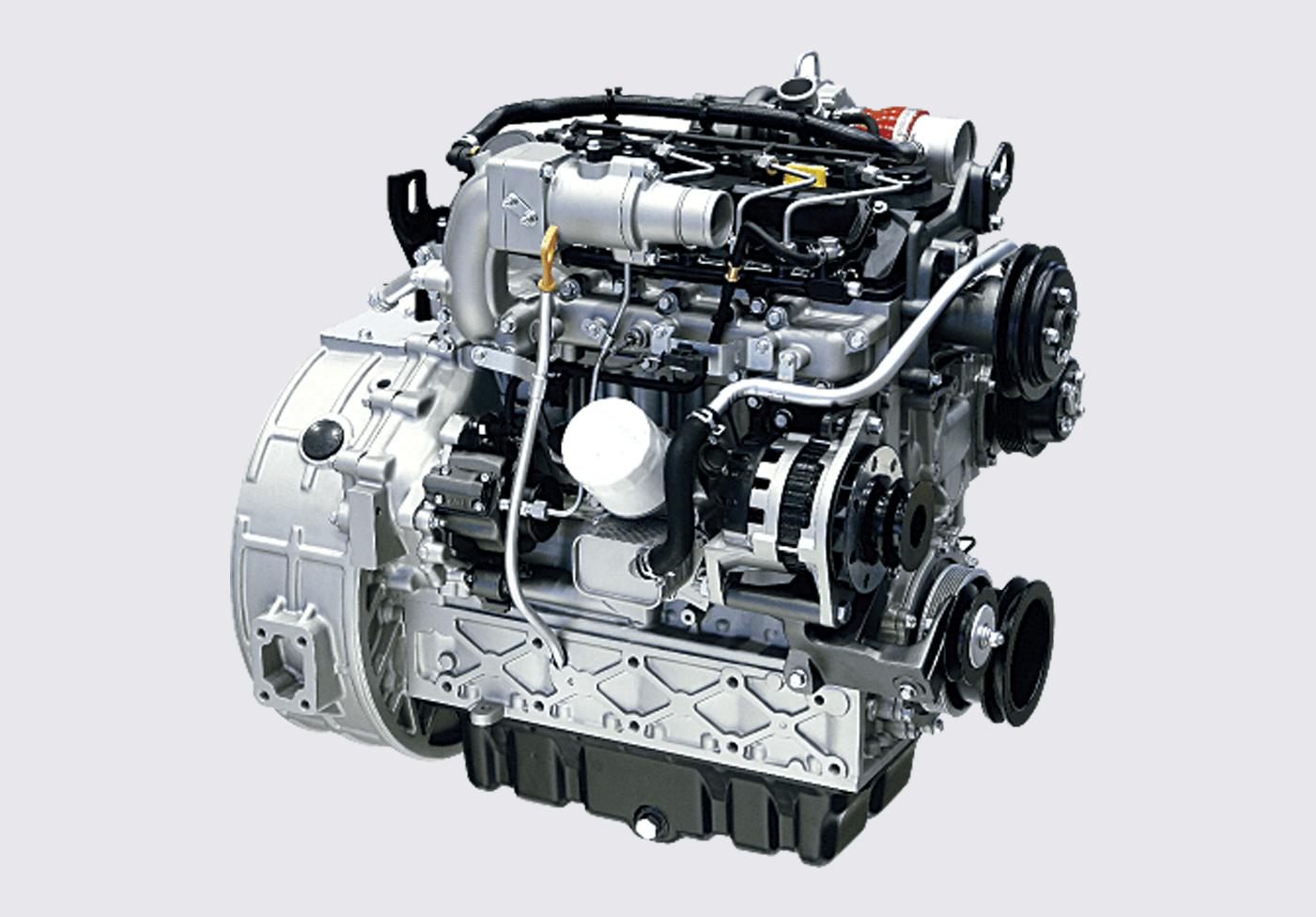 Fuel Efficient Engine
The powerful Doosan engine and components provide high-end torque at low engine rpm and reduced fuel consumption.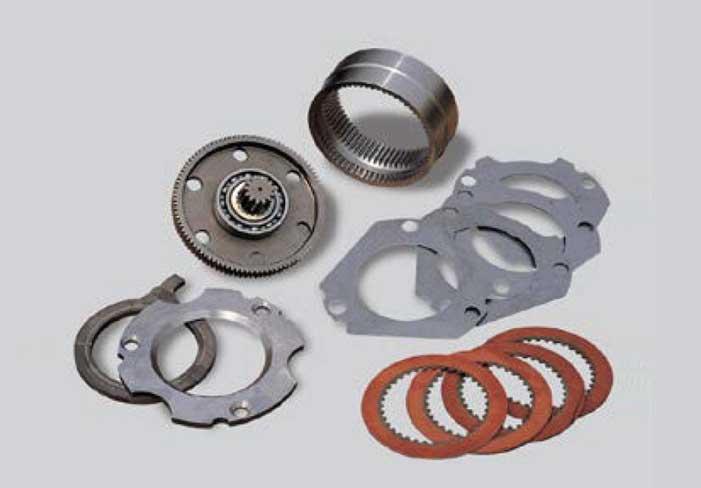 Oil-Cooled Disc Brakes
The oil-cooled disc brake system is totally enclosed, for maximum protection against contamination.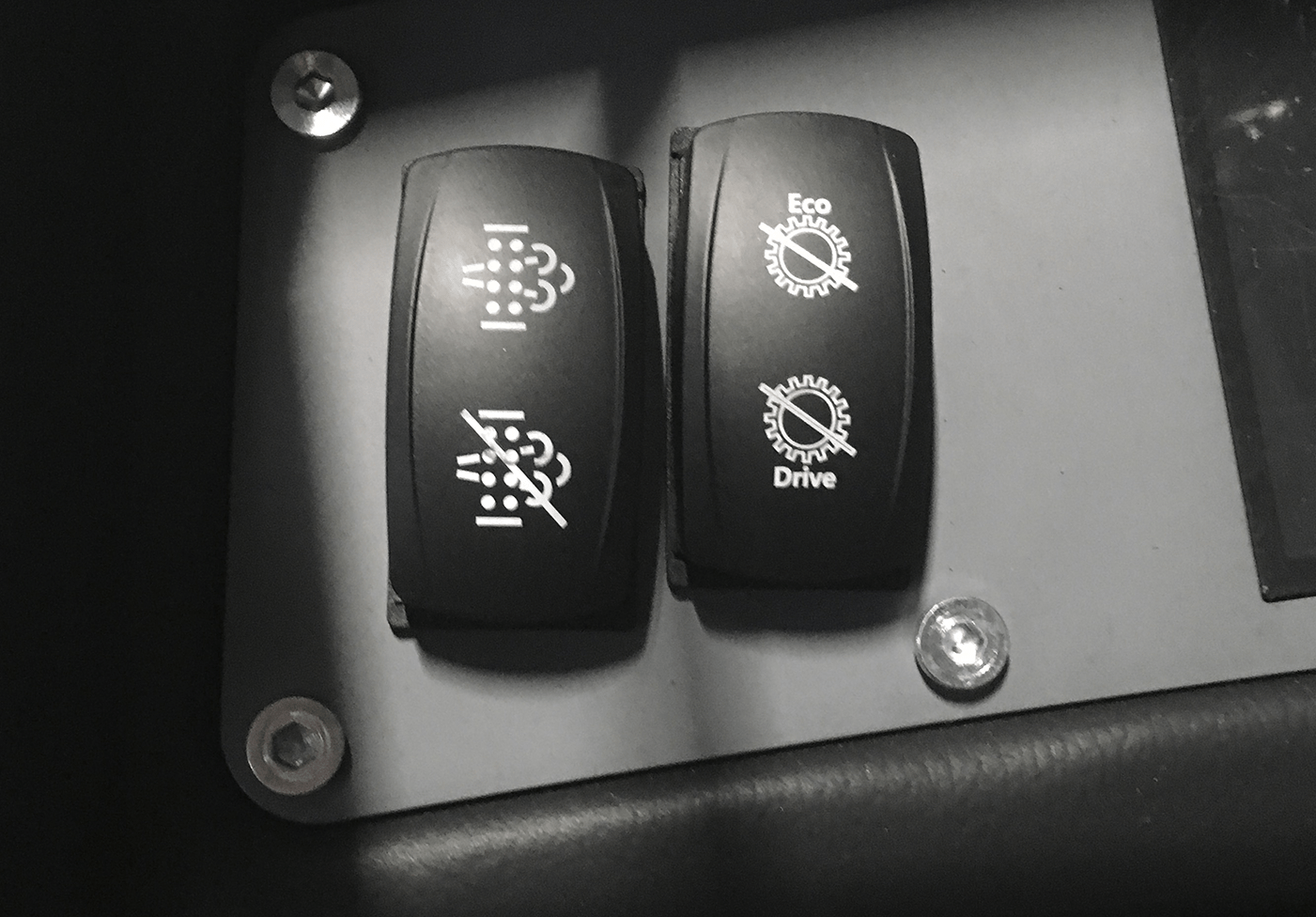 Multi Engine Map
We provide three engine settings – ECO mode, STD mode and Drive mode. Each customer can choose his own setting to suit their different applications. In drive mode, maximum travel speed increases by 5%.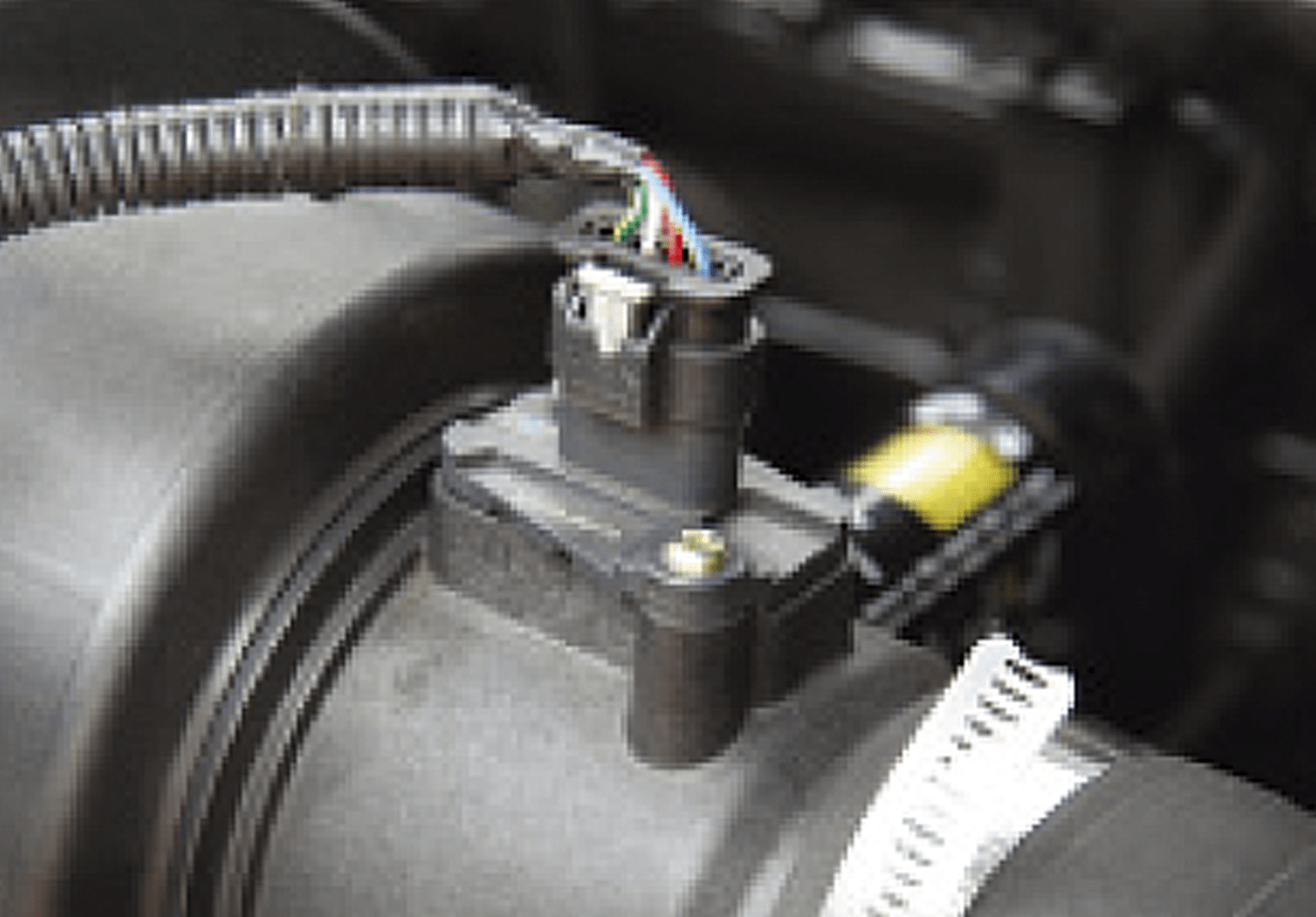 Air Cleaner
The increased capacity of the Dual Element Air Filter makes the new 7-series more durable. The integrated MAF sensor (Mass Air Flow) provides exact monitoring for optimal fuel efficiency and is easy to access.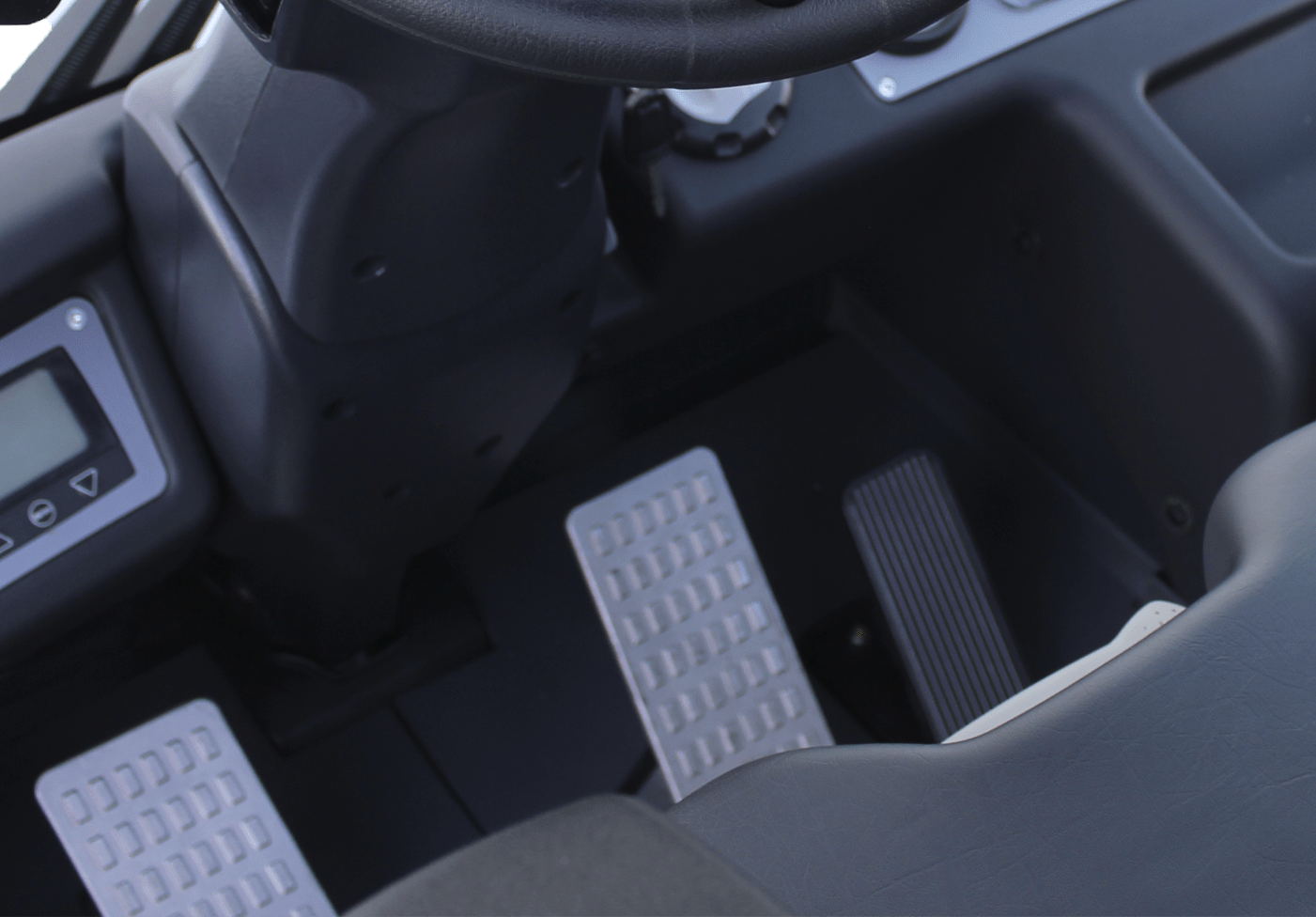 Pedal Location
The accelerator, brake and inching are placed next to each other, which makes it easy for the operator to switch between pedals without losing the environment out of sight.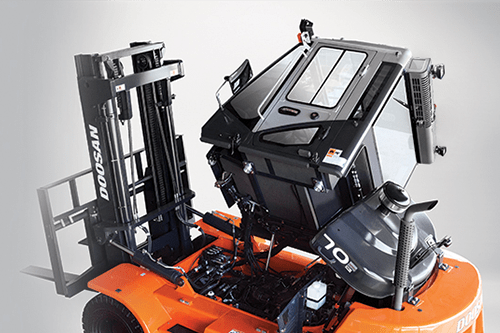 Tiltable Operator Cabin
The tiltable operator cabin makes servicing all powertrain components quick and easy.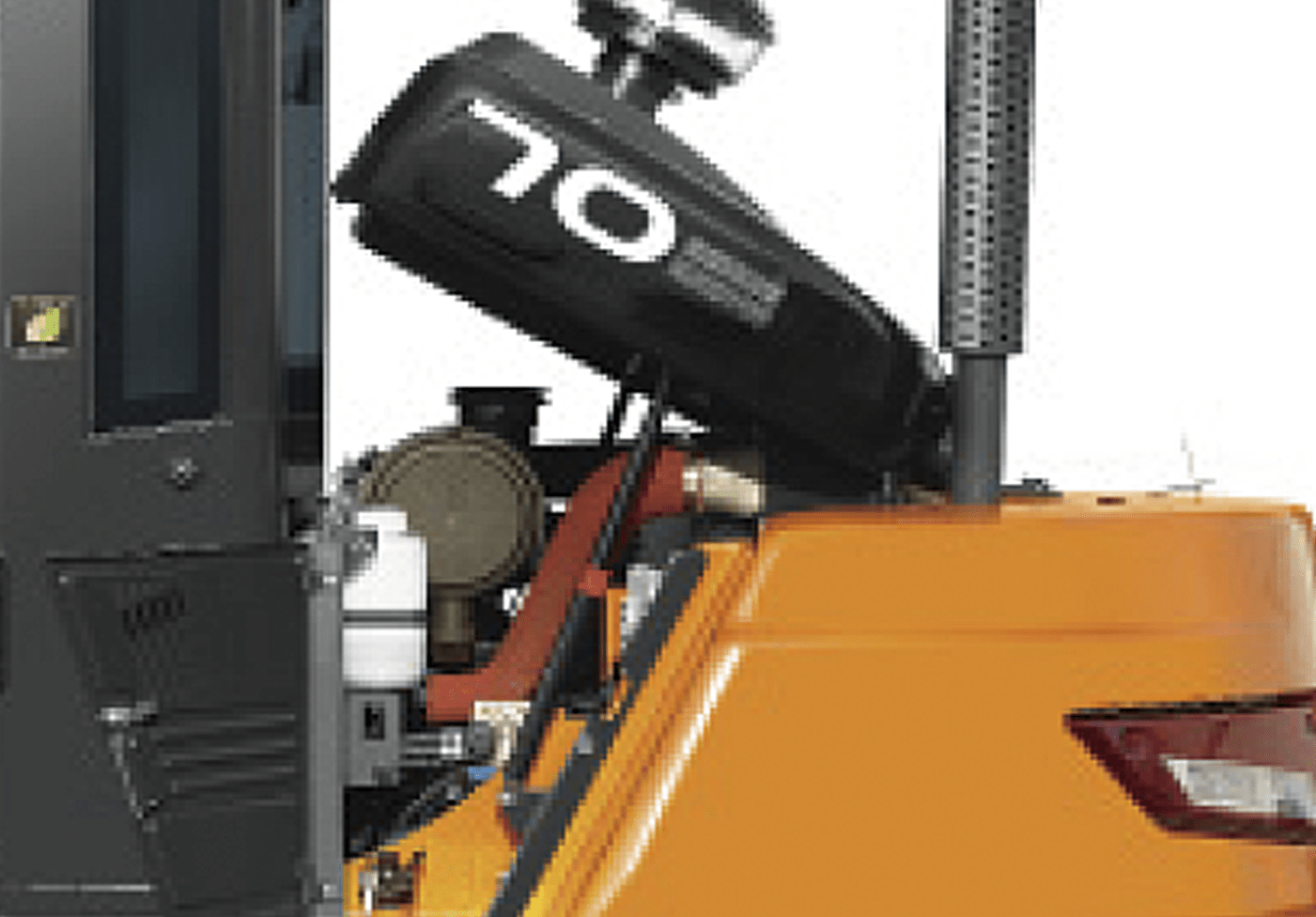 Easy to Access
Integrated electrical components
Wide hood opening range
Great location of fuel filter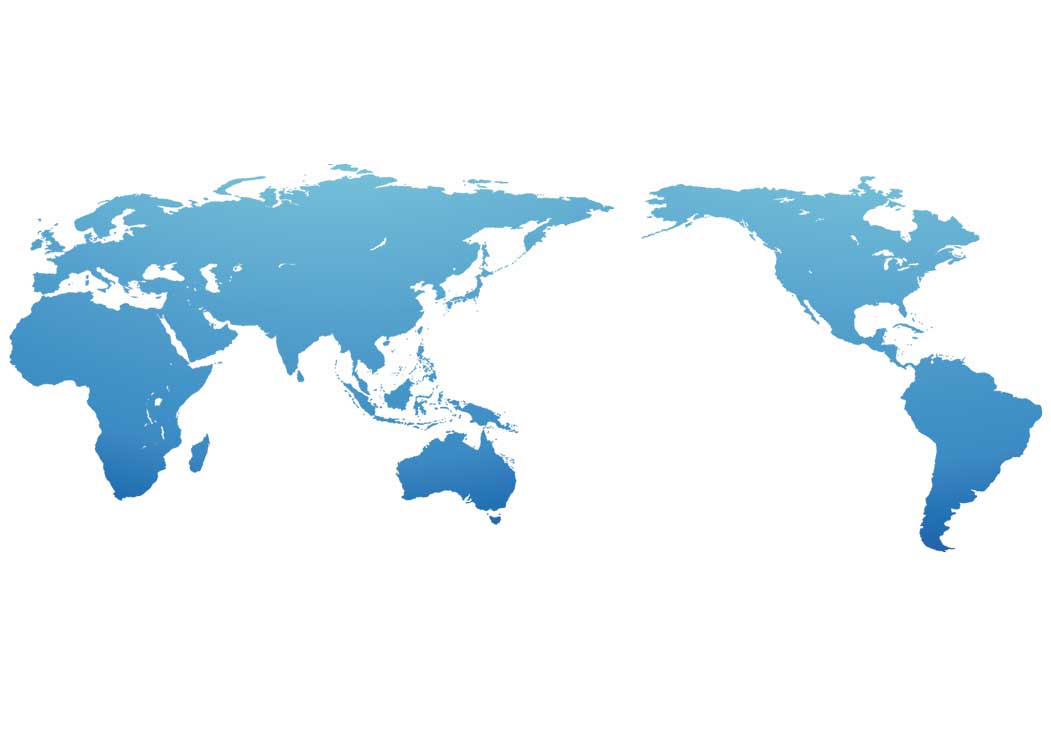 Worldwide Service Network
Doosan provides high-quality support, relying on our extensive dealer network. Highly-skilled professionals are always ready to help you.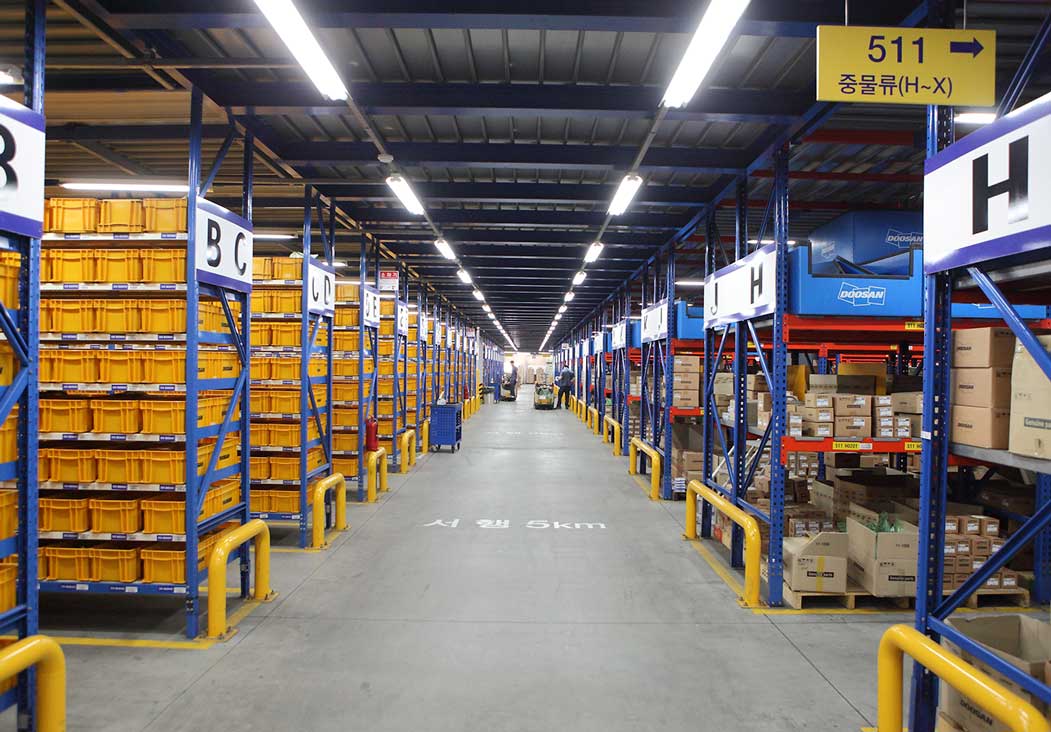 Doosan Genuine Parts
The parts warehouse, supplies high quality Doosan parts to your local dealer. Doosan Genuine Parts perfectly fit your truck.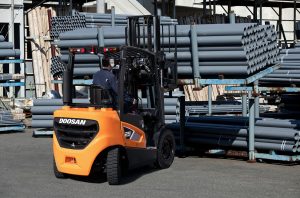 2.0 – 3.5 Tonne Diesel Forklifts
Robust and reliable diesel powered forklifts with capacities from 2.0 – 3.5 tonnes.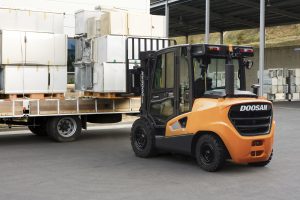 3.5 – 5.5 Tonne Diesel Forklifts
Powerful and fuel efficient diesel powered forklifts with capacities from 3.5 – 5.5 tonnes.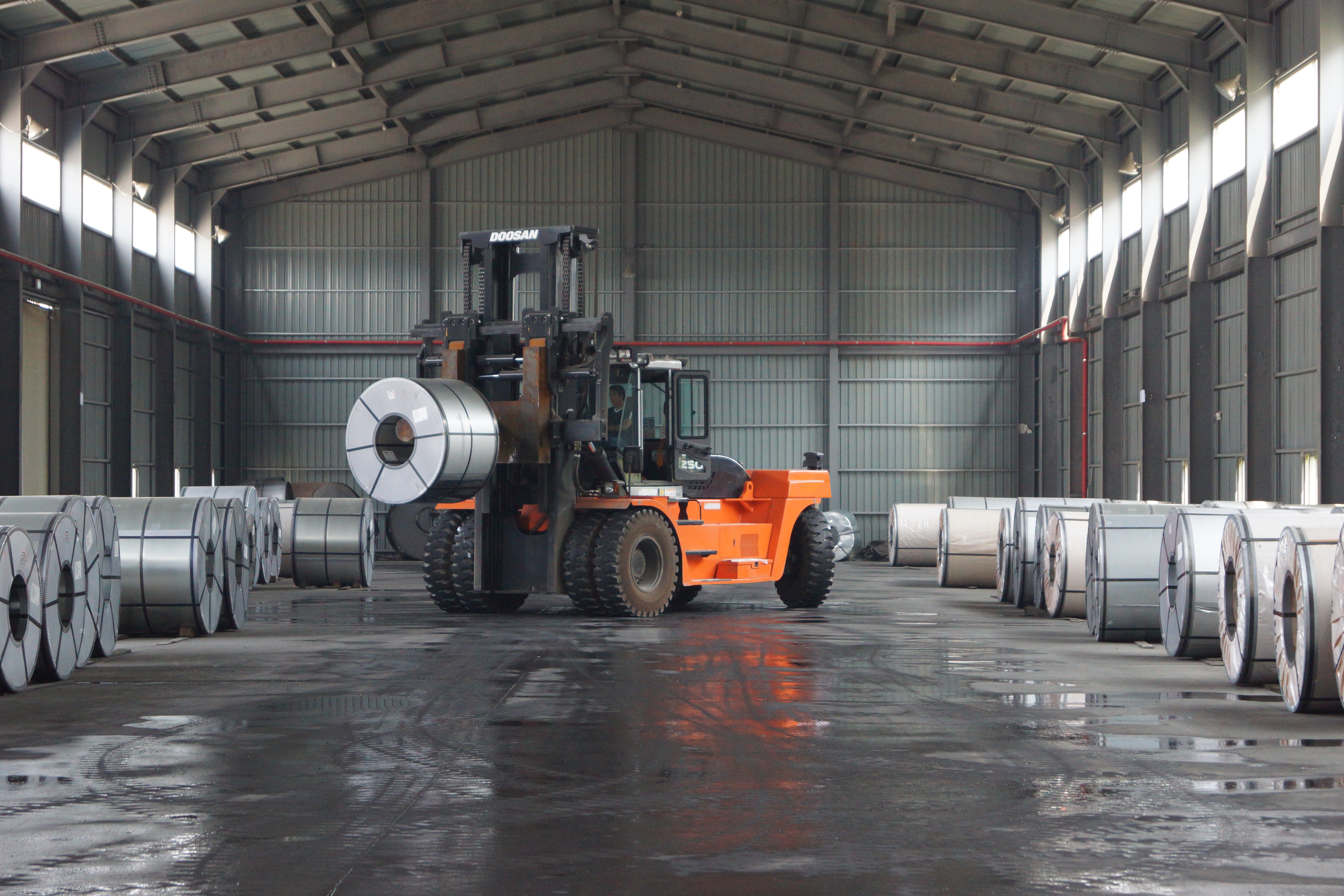 10.0 – 25.0 Tonne Diesel Forklifts
High performance diesel powered forklifts with capacities from 10.0 – 25.0 tonnes.