STRONG
POWERFUL
MODERN
9-Series 6.0 – 9.0 Tonne Diesel Forklifts
The Doosan range of 6.0 – 9.0 tonne diesel-powered forklifts have been upgraded to offer more simple, powerful performance in a wide range of industries. Featuring great power, excellent performance, and outstanding fuel efficient engines; these trucks are designed for improving productivity and safety in your operation.
These trucks feature powerful diesel engines which provide high power at low engine speeds, making them suitable for loading and unloading on ramps, where fast lift speeds are required or repetitive use is needed.
Improving productivity and lowering operation costs, these trucks increase operator comfort, feature advanced servicing features and increased performance efficiencies.
These trucks are part of our wider range of Doosan Diesel Powered Forklifts available with lift capacities up to 25.0 tonnes. You can find out more about these trucks here.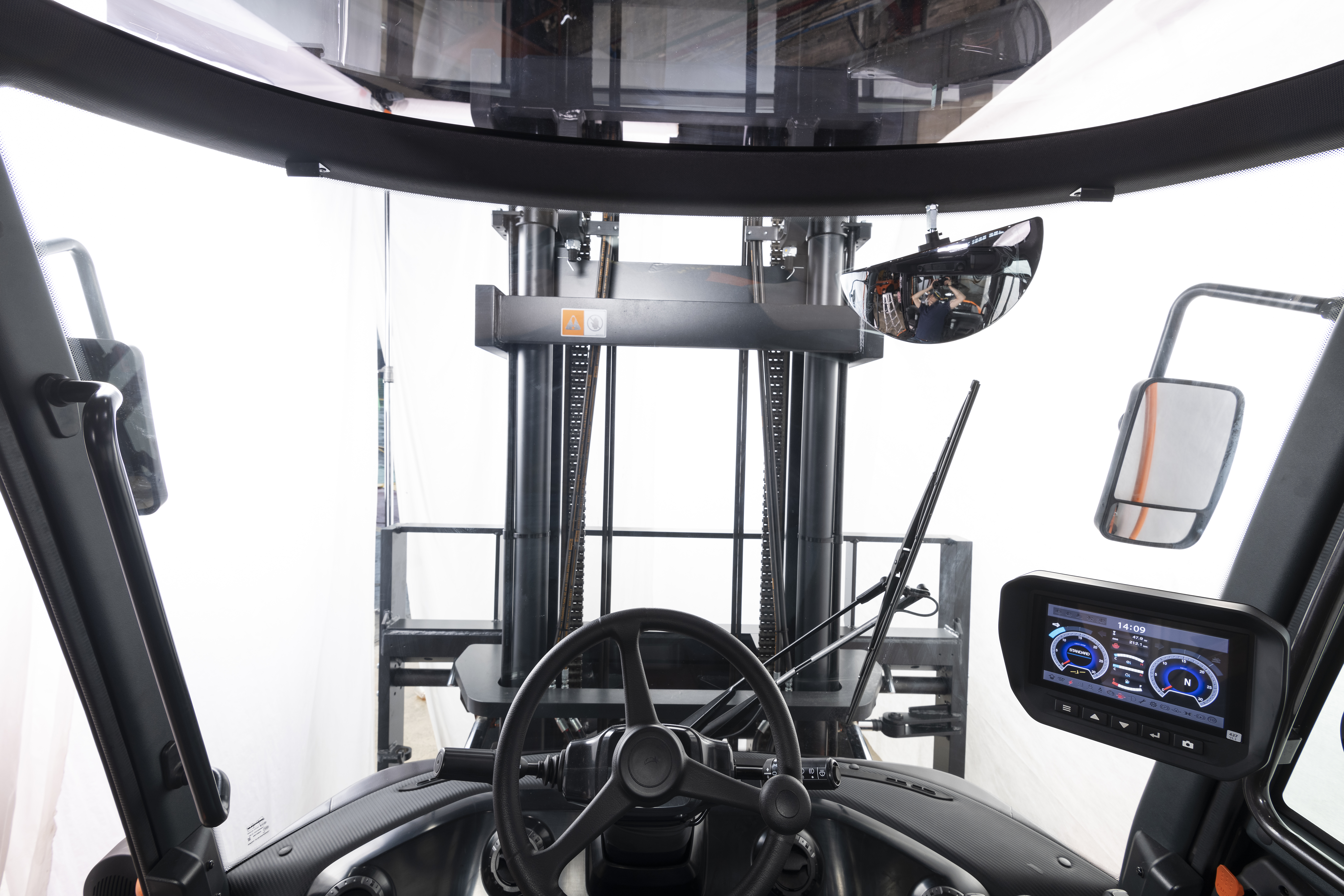 Excellent Visibility
The re-designed all-open cabin provides the operator with optimal visibility at any time from all angles. This enhances workability and safety.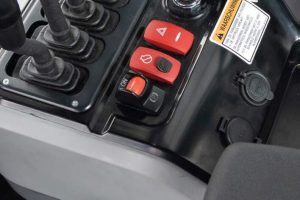 Electric parking brake
The parking brake can be operated by a switch and is automatically activated when the speed is below 3 km/h.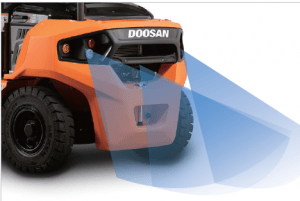 Rear object detection system
When a pedestrian or object is detected in the operating area of the truck, a beeping sound will alert the operator and the pedestrians.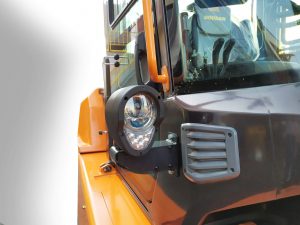 LED lights
LED headlight for low beam/high beam is applied for the first time in the industry and gurantees a complete LED lamp installation. This contributes to clear visibility and efficiency whilst working in areas with reduced lighting. This helps to reduce maintenance costs and prevent accidents.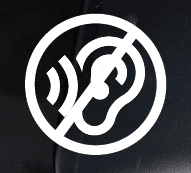 Lower noise level
The over-pressurized cabin ensures that no dust can enter.
2 large air filters clean the supplied air
Very low noise and vibration level inside the cabin for high driving comfort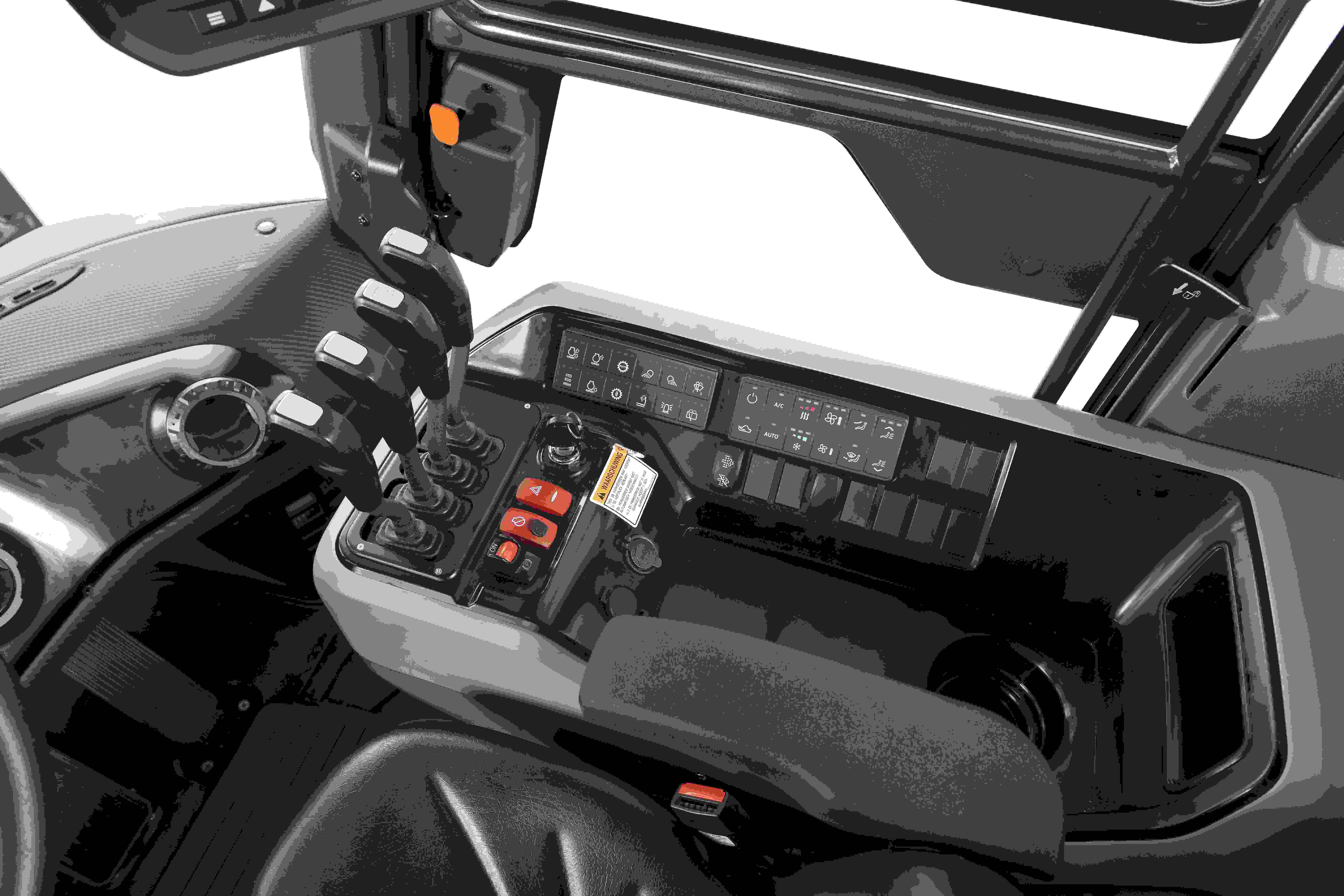 Centralized switches
All control switches are arranged in one place, making the machine more convenient. In addition, each control switch includes a status indicator to show the actual function status. Next, double USB ports and a power jack is standard available.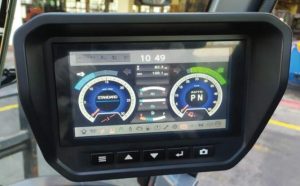 Integrated type 7" multi-function display panel
The largest mounted display in its class provides excellent operability and visibility.
Front & rear view camera
PIN code
Integrated maintenance management program
Weight indicator
Diagnostic function
Located on A-pillar for optimal view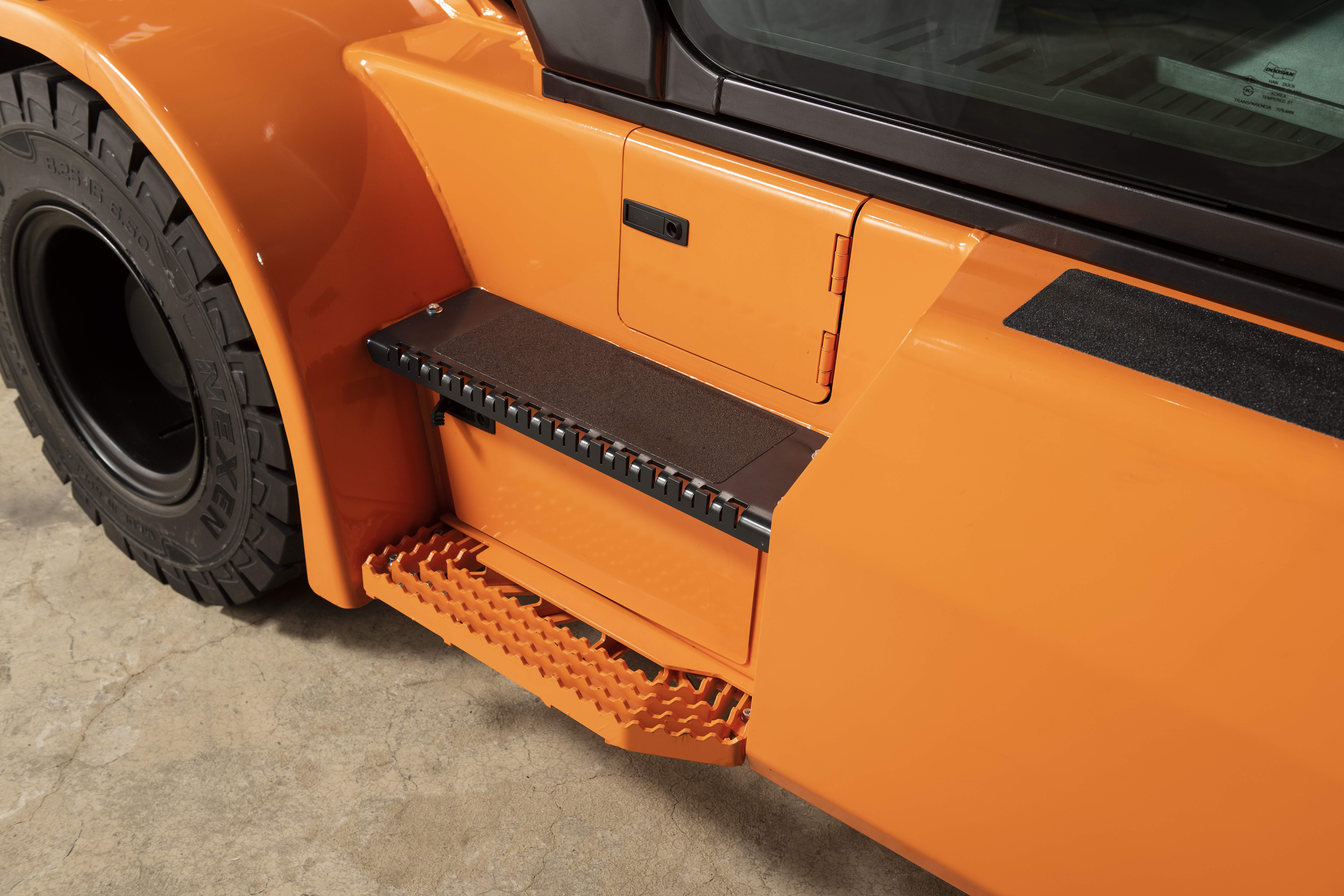 Big anti slip step plate
Low height of the 1st and 2nd steps to allow the operator to get on and off the truck easily and safer.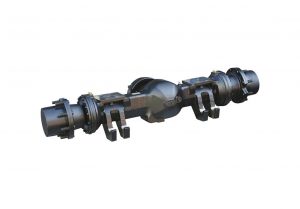 Strong and durable drive axle
The use of the heavy duty front axle in combination with the electric parking brake enhances the durability and safety. The oil cooled disc brakes (ODB) ensure reliable braking at very low maintenance costs.
Electronic controlled 3-speed transmission(ZF-3WG-94)
Proportionally controlled gear shift for excellent gear transition
– Torque converter stator freewheel with excellent power efficiency
Improved fuel efficiency while driving long distances or working for long hours
Optimized power matching of the engine with the transmission
– Excellent engine responsiveness, powerful performance and soft gearshift
Diagnostic system integrated in the display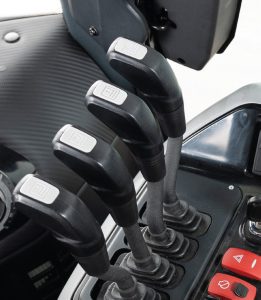 Auto throttle up
By activating a hydraulic function, the engine idle speed will be increased automatically in order to offer a fine response of the hydraulic system.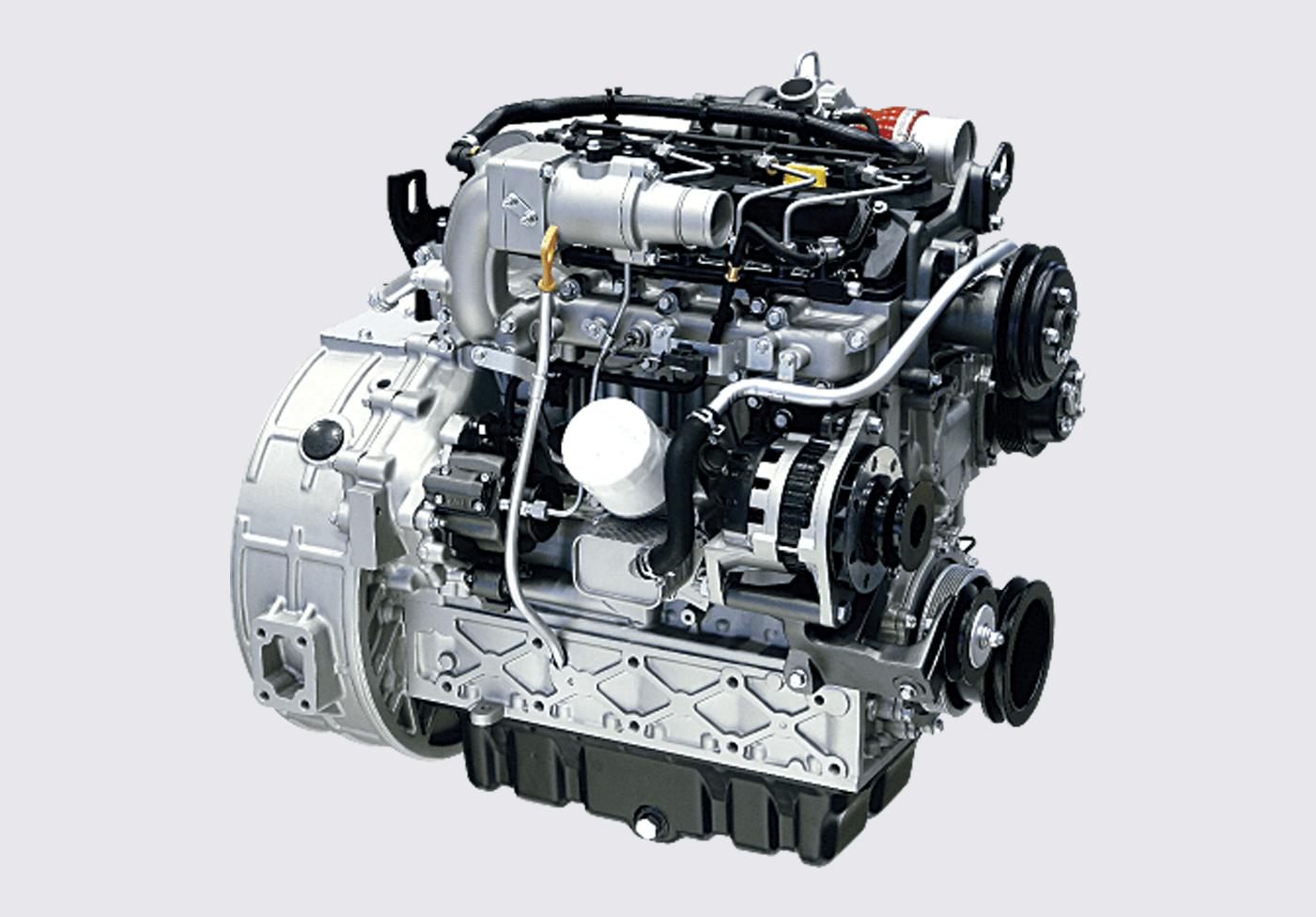 Doosan engine DM03V(A) Stage V
• Automatic DPF regeneration
• Increased engine torque
– 55kw (360Nm ? 400 Nm)
– 81 kw (375 Nm ? 460 Nm)
• High durability Bosch common rail fuel system
• 3 power modes (eco/STD/high)
• Extended engine oil change interval
• Auto-adjust for intake & exhaust valve clearance(maintenance-free)
• Auto-adjust fan belt (low maintenance costs).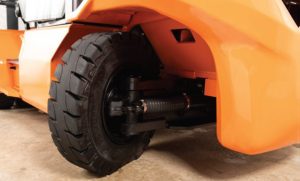 Heavy duty steering axle
Equipped with tapered rollers and spherical bearings to ensure the highest durability at any time.
Same wheels applied to the front/rear wheel
This helps to minimize the number of spare tires required, reducing inventory costs while allowing them to be easily carried for emergency use or tire replacement. The rear wheel nut covers are also provided to prevent damage to the nut by external impact.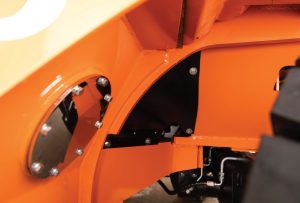 Mud gurard
Keeps the vehicle clean.
Integrated-type vehicle control unit(VCU)
This smart, innovative system offers the
integrated control of various decentralized
control units in combination with CAN
communication, enabling vehicle
diagnostics and management as well as
various safety and comfort functions on
demand. The system can be updated when
new functions are available.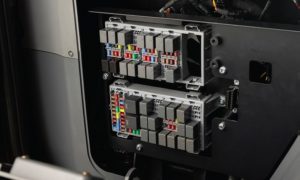 Junction Box
The electronic components are centralized so service can be done quickly and easily.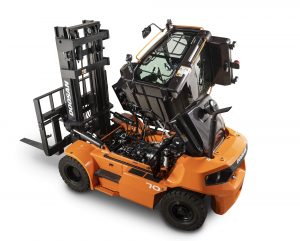 Cockpit tilting (Auto/Manual)
Automatic/manual cockpit tilt functions are available and the cabin can be opened to 60° with a simple switch, making inspection and maintenance quick and easy.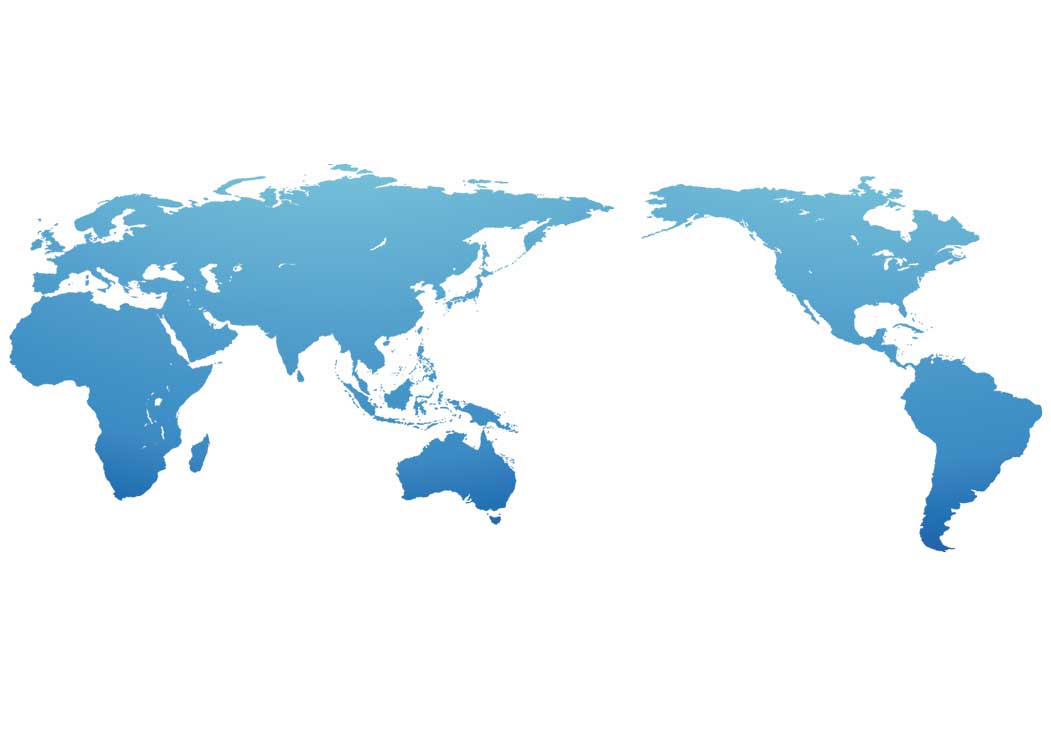 Worldwide Service Network
Doosan provides high-quality support, relying on our extensive dealer network. Highly-skilled professionals are always ready to help you.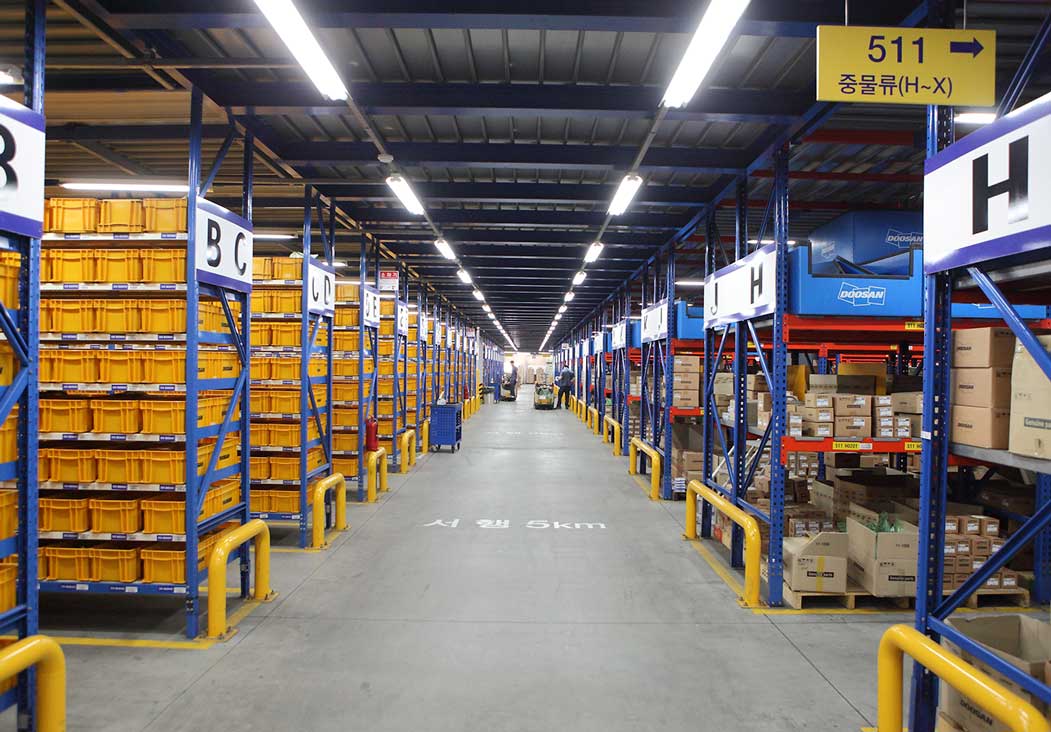 Doosan Genuine Parts
The parts warehouse, supplies high quality Doosan parts to your local dealer. Doosan Genuine Parts perfectly fit your truck.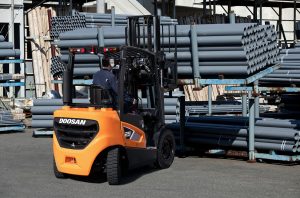 2.0 – 3.5 Tonne Diesel Forklifts
Robust and reliable diesel powered forklifts with capacities from 2.0 – 3.5 tonnes.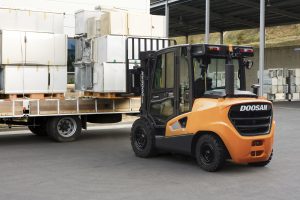 3.5 – 5.5 Tonne Diesel Forklifts
Powerful and fuel efficient diesel powered forklifts with capacities from 3.5 – 5.5 tonnes.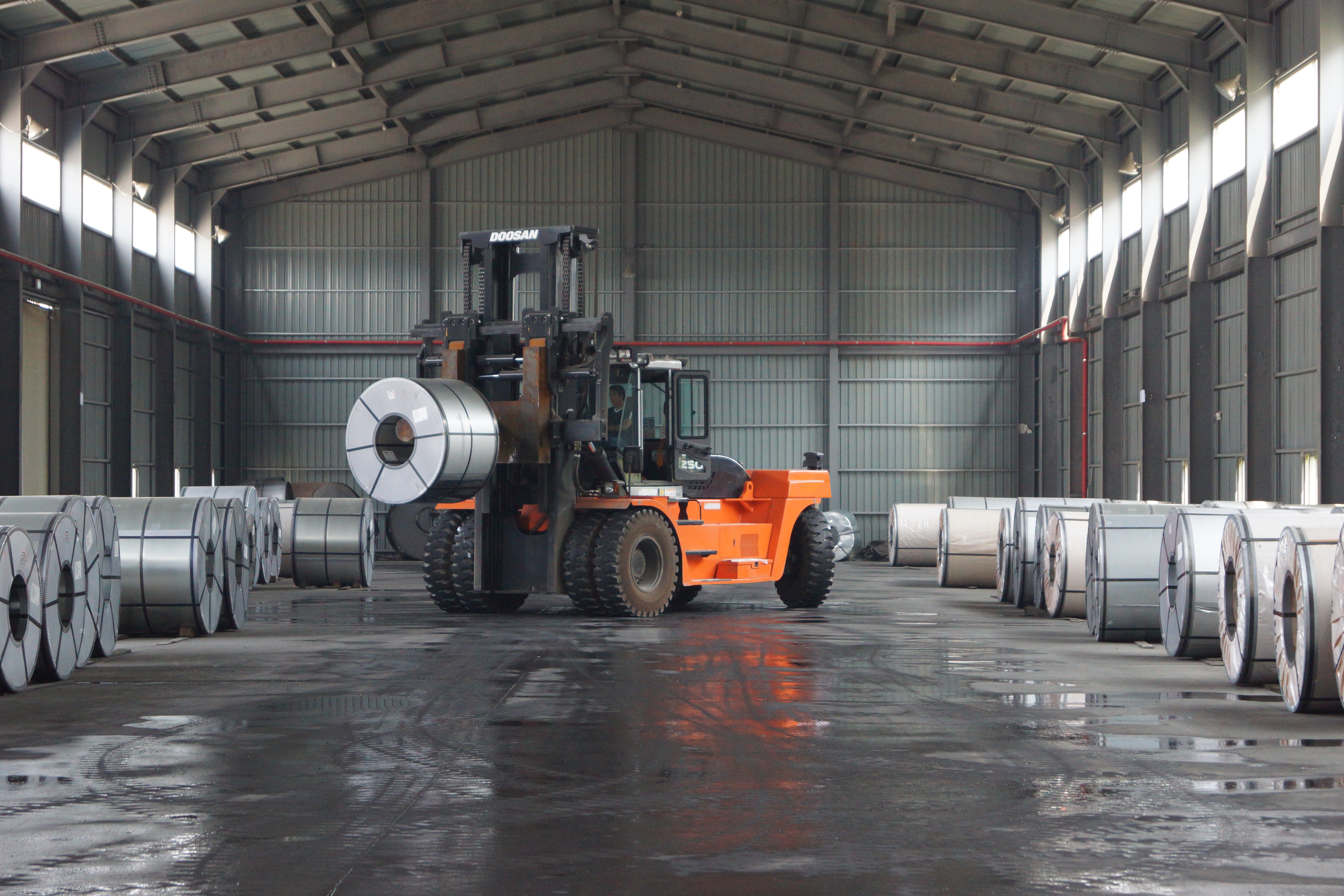 10.0 – 25.0 Tonne Diesel Forklifts
High performance diesel powered forklifts with capacities from 10.0 – 25.0 tonnes.