We've designed this new generation of Doosan Reach Trucks to be strong, safe, stable, smart and stylish.
Our 1.4 – 1.6t reach trucks are high powered and offer powerful performance.
Doosan has designed the BR14/16JW-7 Plus to make even more precise, efficient movements in any warehouse application. Simultaneous hydraulic control allow loads to lift, reach and side-shift at the same time. This offers the highest level of efficiency, reduces work cycle time and increases productivity.
Numerous safety features and the latest AC technology system with 360° and 180° steering with height and weight indicators make the truck a genuine proposition for every warehouse. The latest AC traction and hydraulic pump motors ensure powerful performance and increased levels of productivity and uptime.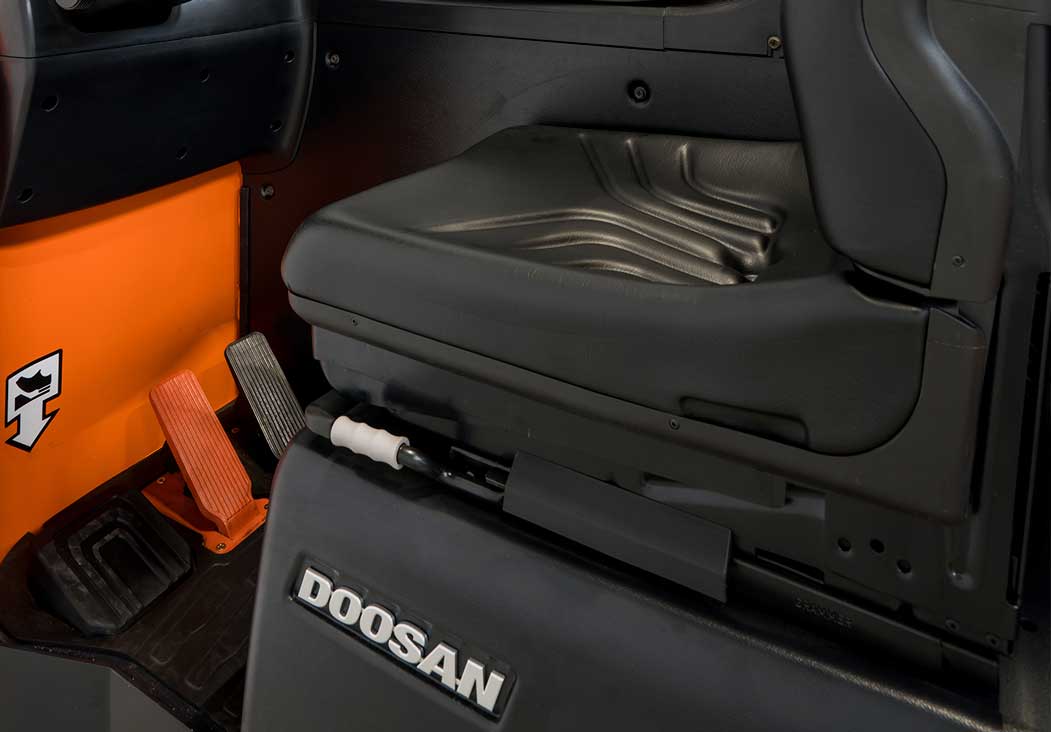 Dead-Man Pedal
The operator must put his left foot on this pedal to use the machine. When the operator removes his foot from the pedal, the machine will immediately stop working.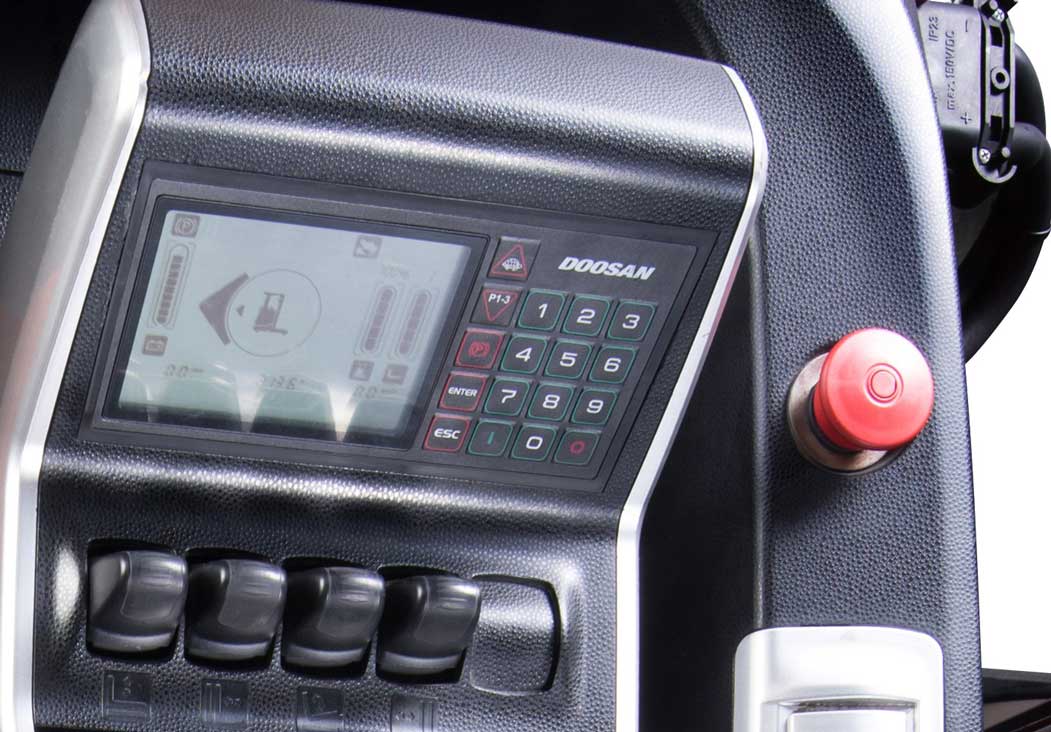 Emergency Stop Switch
The emergency switch can be reached easily when operating the truck.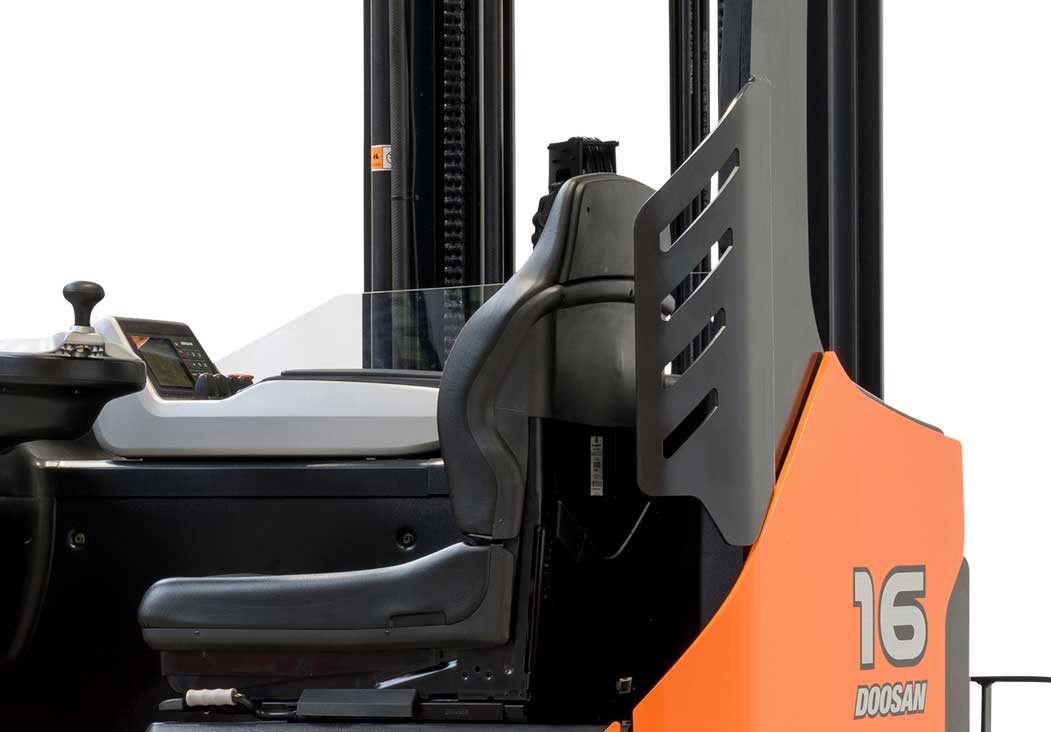 Side Shoulder Panel
The side shoulder panel protects the operator, together with the overhead guard, against falling loads.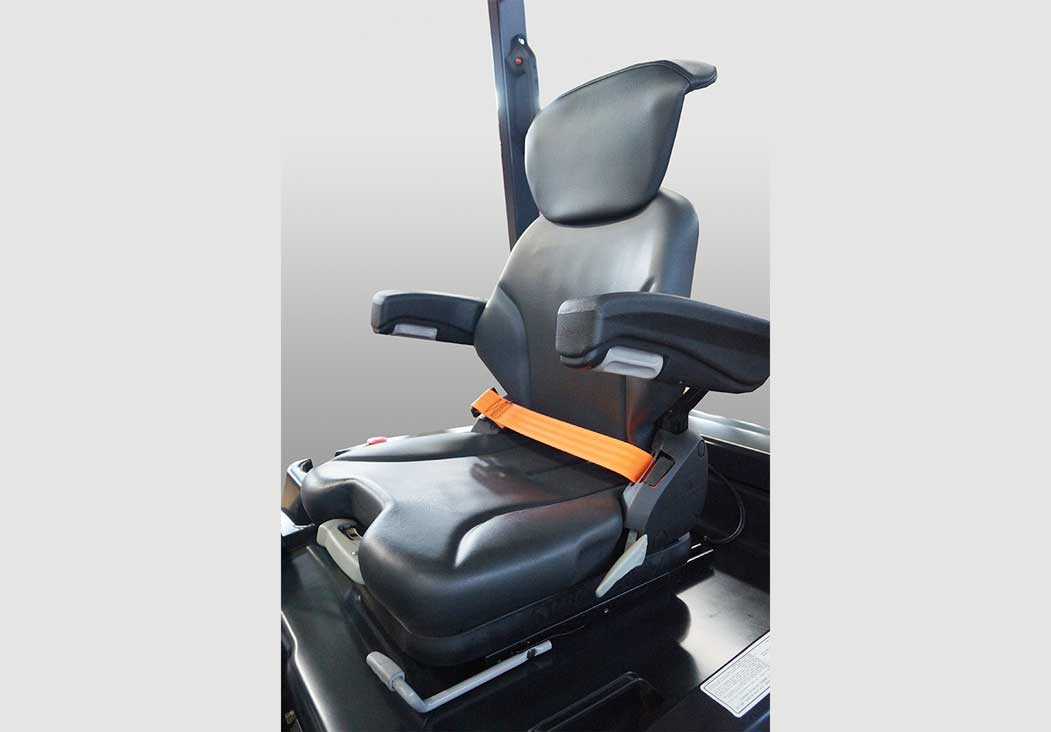 Premium Seat
Designed with a low-profile mechanical suspension that significantly reduces vibrations. It helps the operator stay comfortable, no matter how rough the day gets.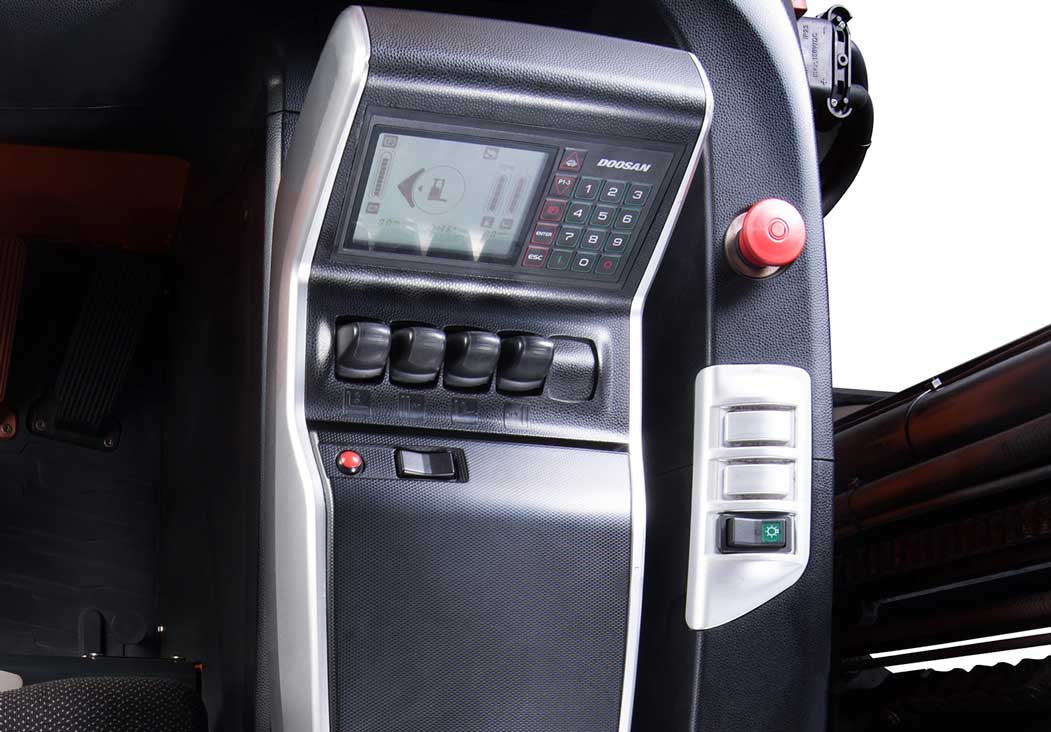 Fingertip Controls
Fast, precise and infinitely controllable fingertip control makes the 7-series effortless and efficient.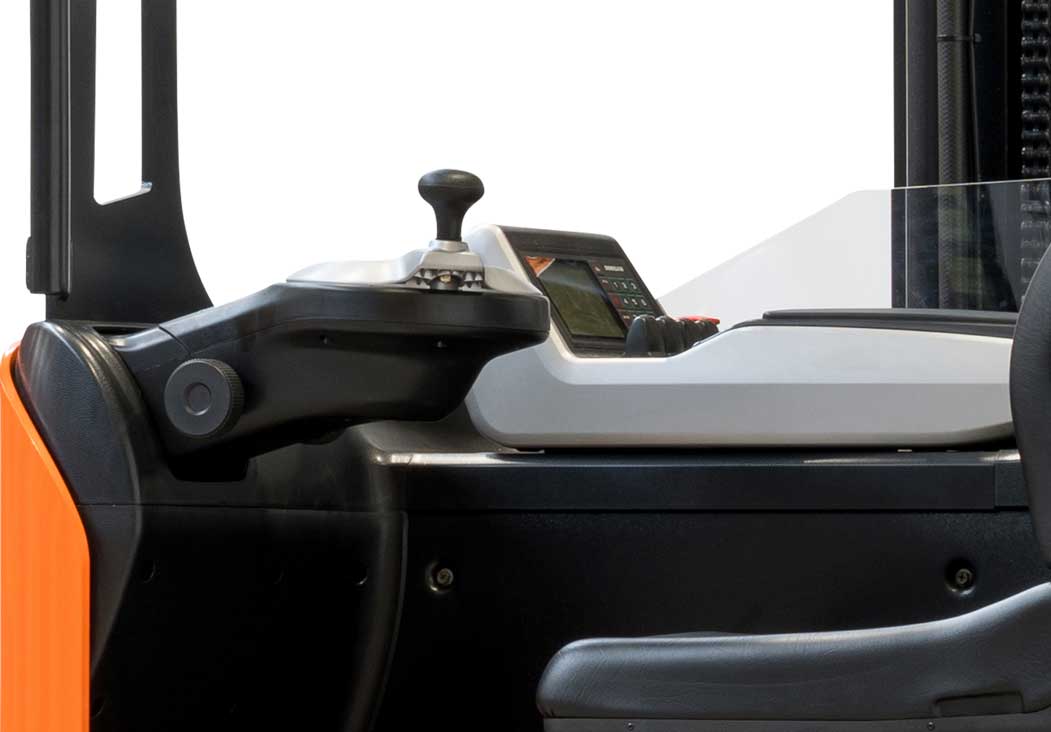 Adjustable Steering Column
The adjustable (slide/tilt) steering column provides an optimised operator position.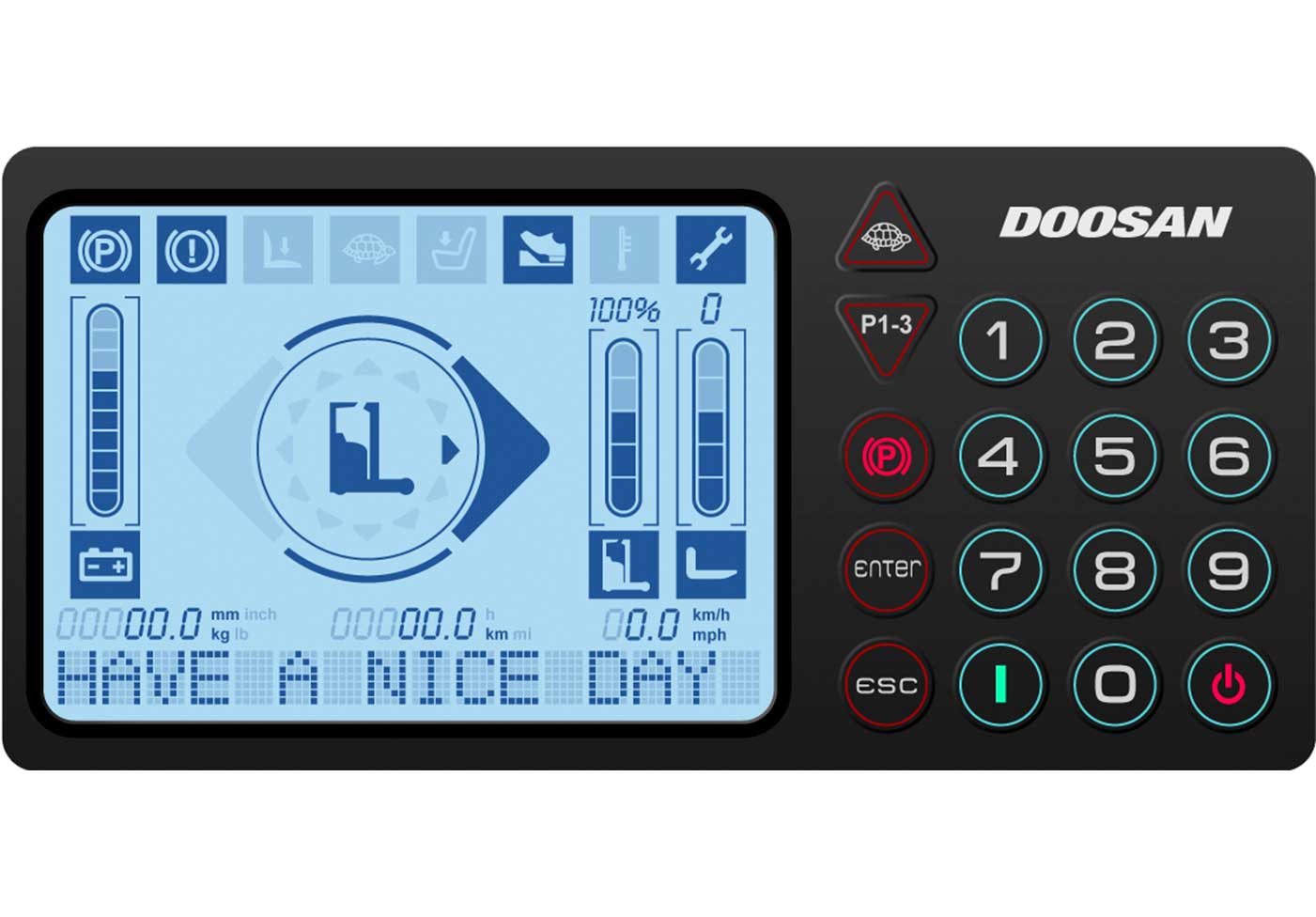 Graphical User Interface
Doosan's graphical user interface provides truck status as well as dynamic information and key pad entry.
Electro-magnetic automatic parking brake (EPB)
Prevents the forklift from rolling back on the slope. This increases the safety, comfort and productivity of the forklift driver.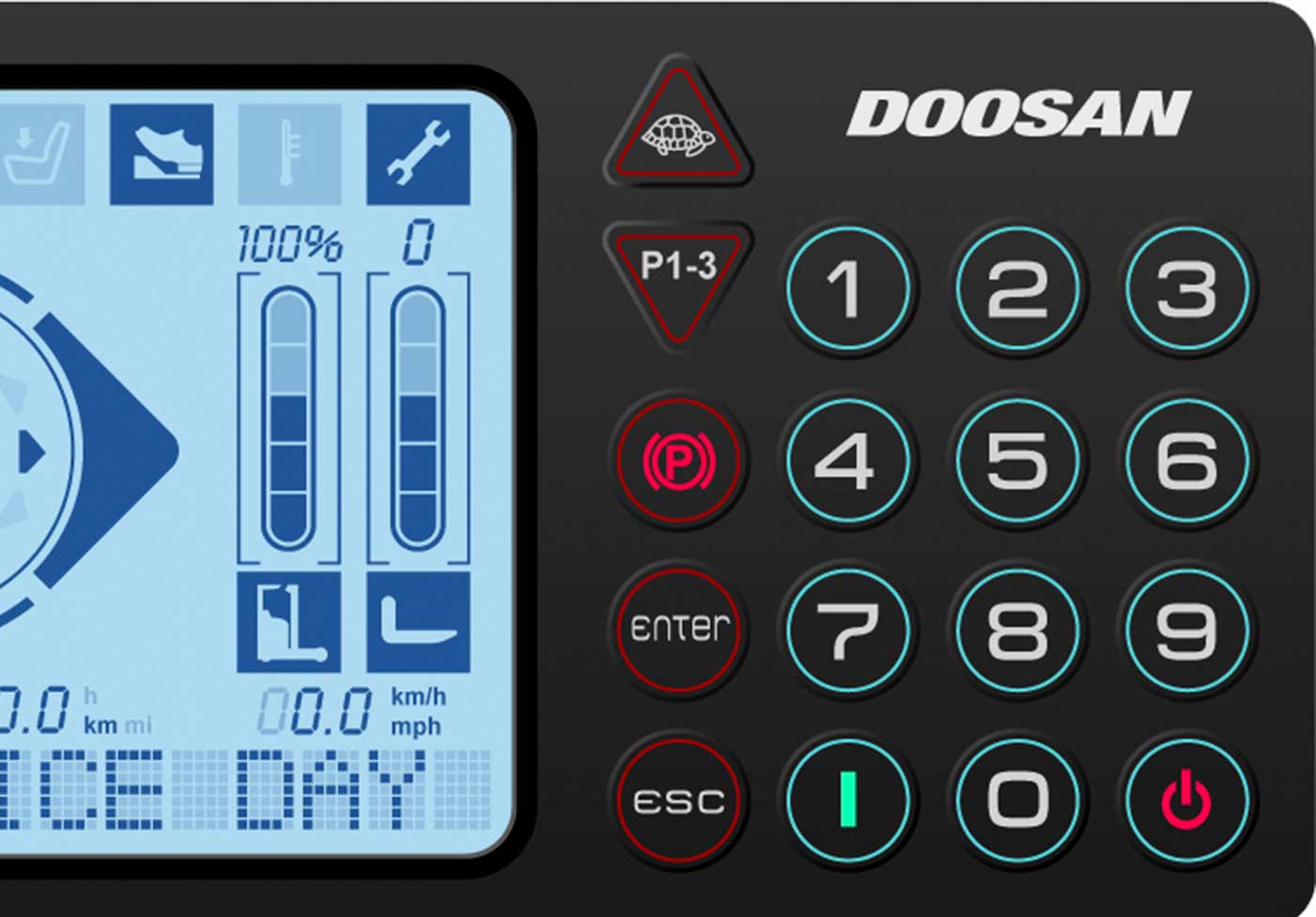 Pin Code Start
The operator must enter his personal pin code before the reach truck starts. This feature ensures that no one who does not need to use the reach truck, can use it.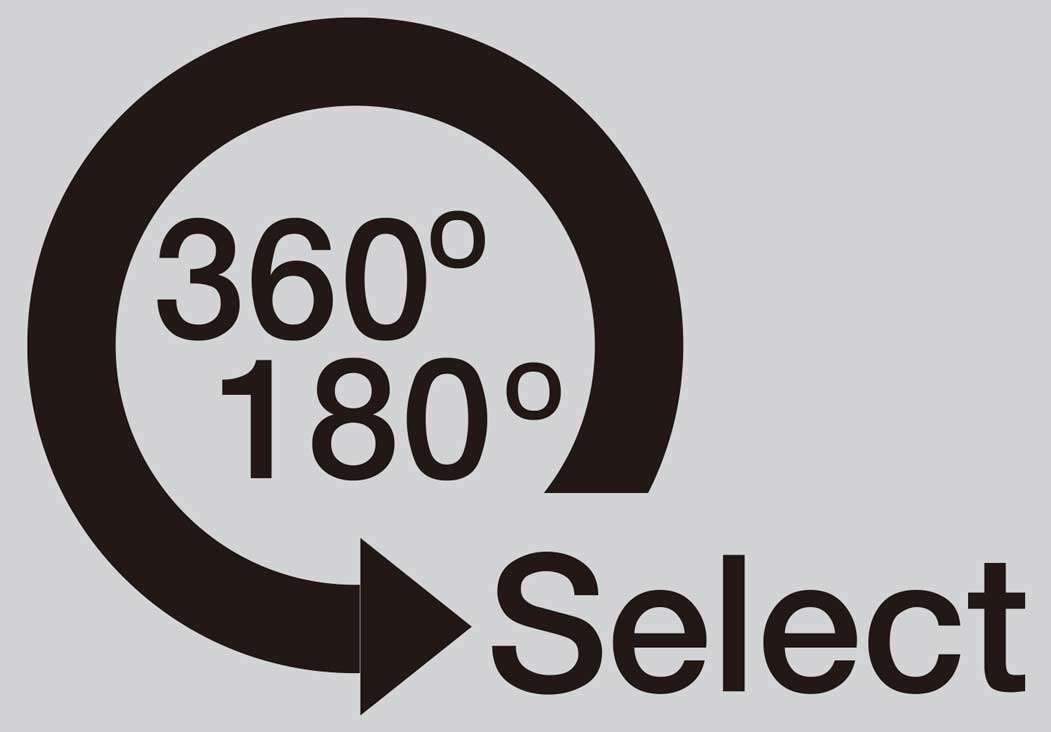 360° Steering
360° steering system is less strenuous on arms, wrists and shoulders, with the ability to change direction without speed reduction, providing excellent manoeuvrability in tight spaces.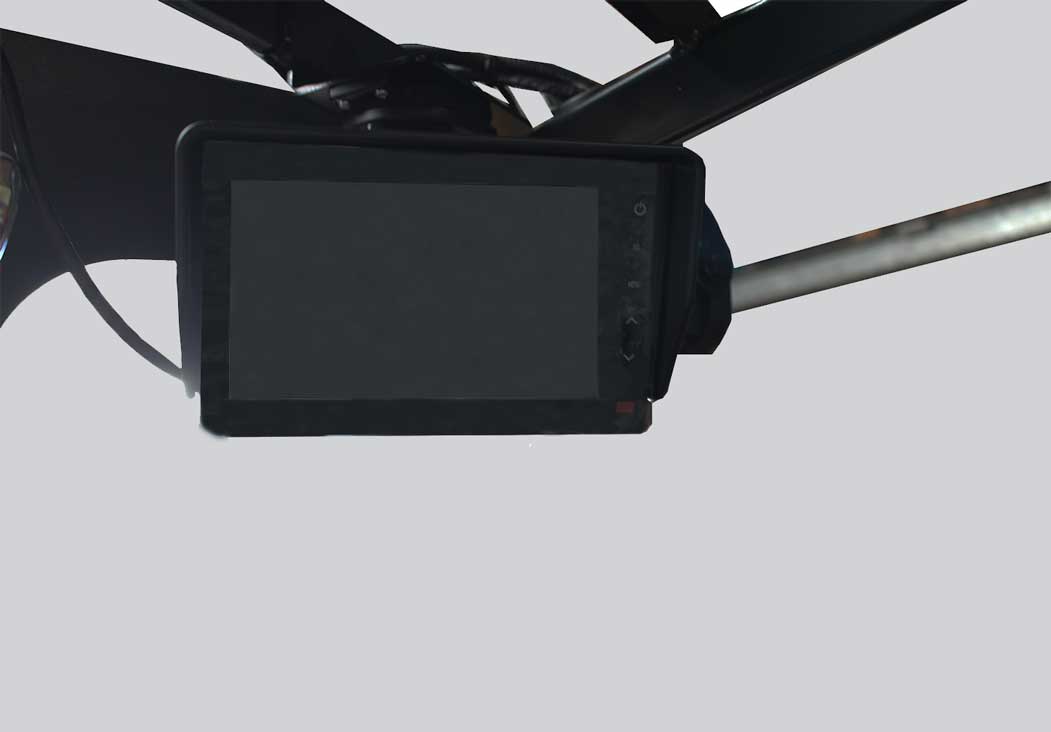 Fork Camera System
The patented fork camera system with colour display provides a clear upward view to the forks.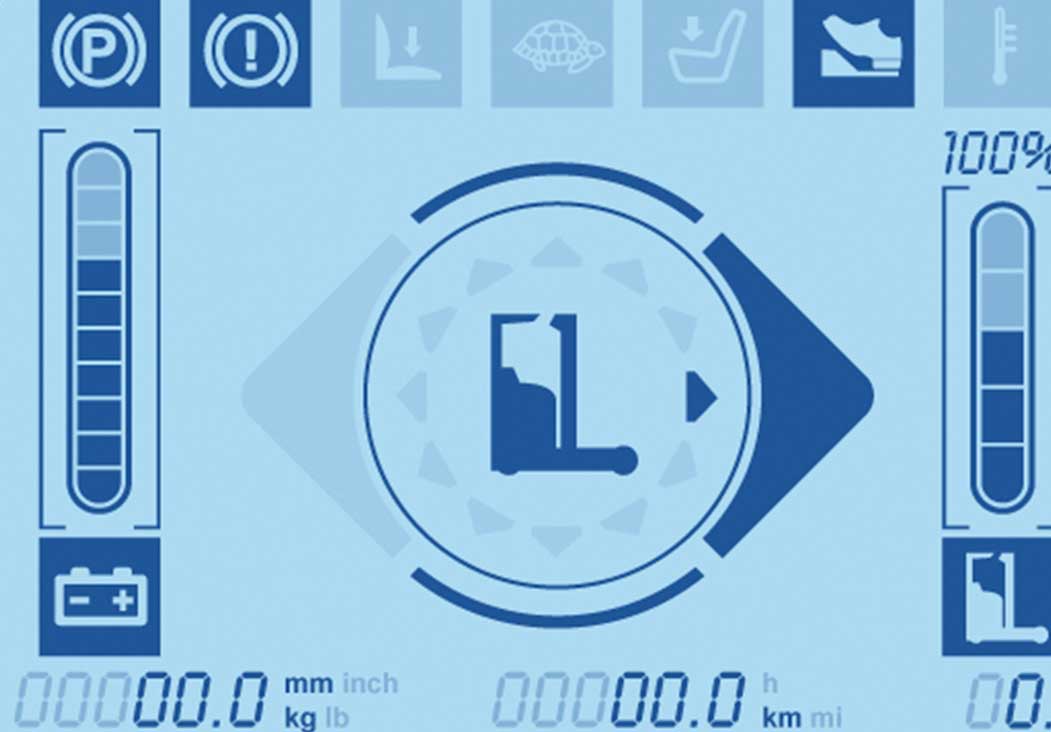 Low Battery Alarm
Lifting will be disabled when the battery is discharged to 20% during operation. This function protects the battery from damage and prevents sudden loss of power due to a dead battery.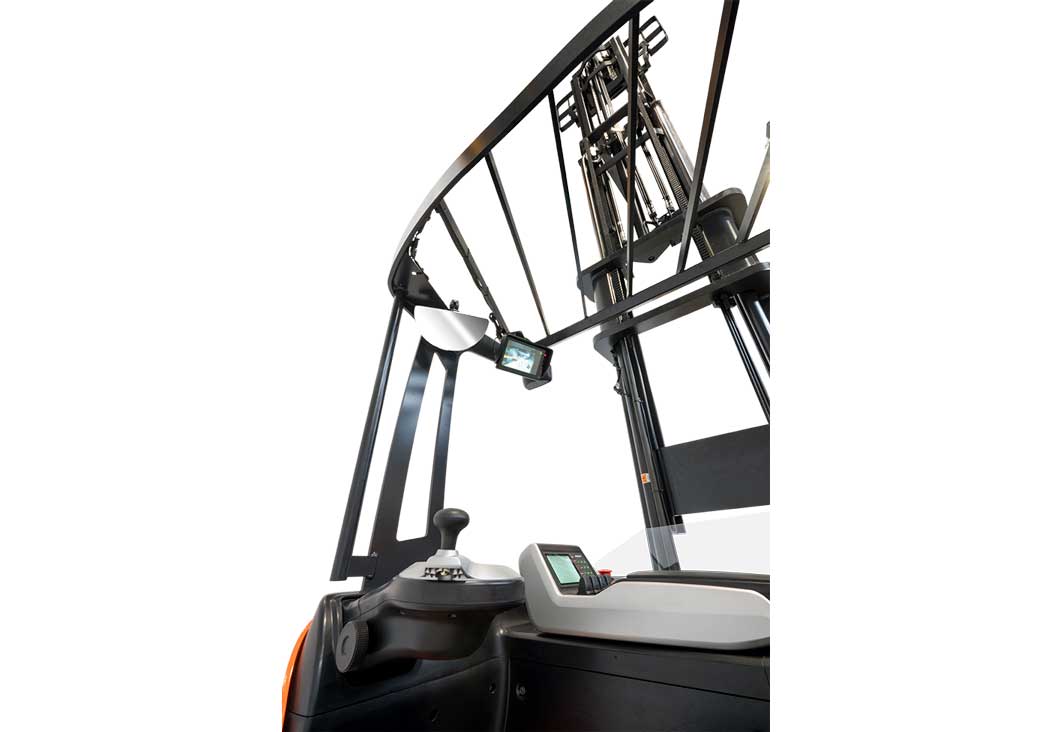 Robust Frame Structure
The robust frame and the strong structure overhead guard makes the Doosan BR14/16JW-7 Plus a trusted and reliable partner, even in the toughest conditions.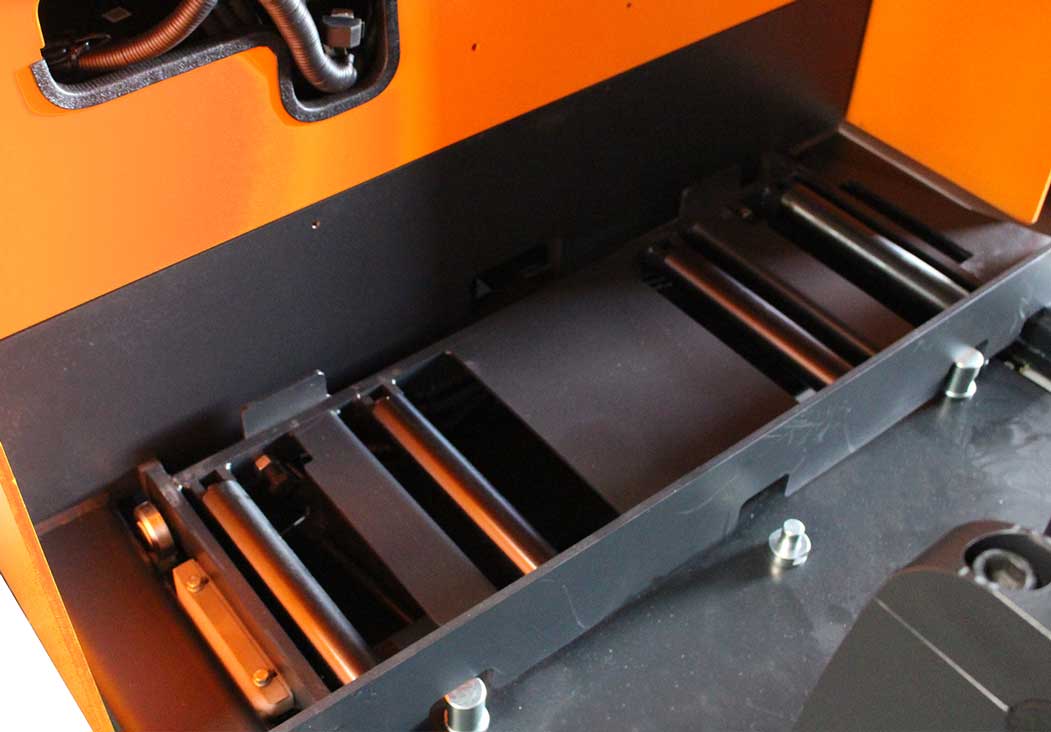 Side Battery Removal
The battery changing system makes it easier and faster to exchange the battery. This allows multi-shift operation.

Worldwide Service Network
Doosan provides high-quality support, relying on our extensive dealer network. Highly-skilled professionals are always ready to help you.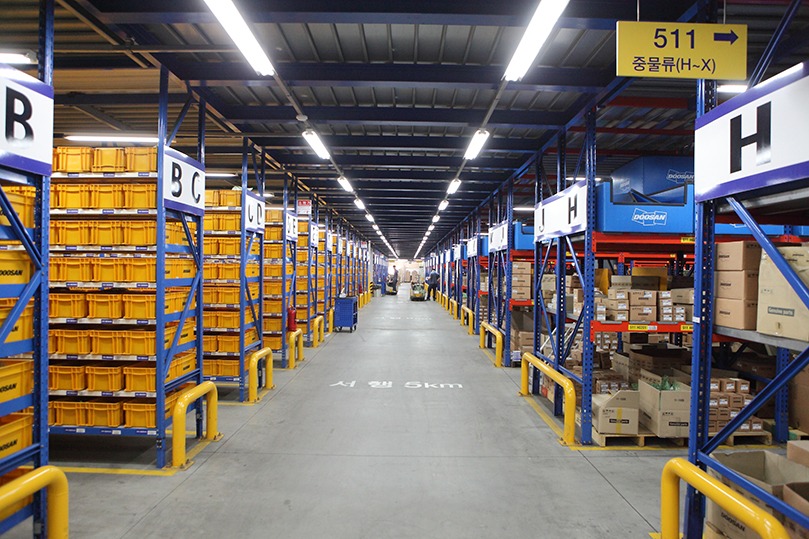 Doosan Genuine Parts
The parts warehouse, supplies high quality Doosan parts to your local dealer. Doosan Genuine Parts perfectly fit your truck.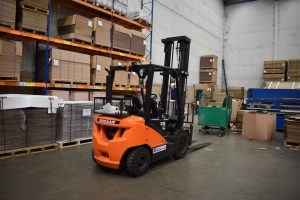 IC Counterbalance
Our Internal Combustion Counterbalance is one of our best sellers. See why we're taking over the market with our Award Winning forklifts.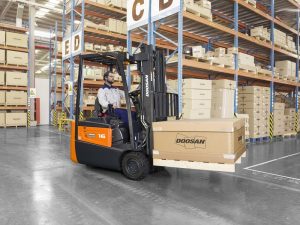 Electric Counterbalance
Electric Forklift trucks are becoming more and more of a viable option for all areas of industry in the UK. See our range of trucks from 1.5 – 5.0 tonnes.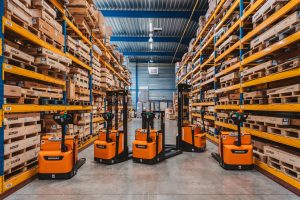 Warehouse Equipment
With an extensive range of Warehouse equipment built with German precision engineering, the Doosan Warehouse Range can assist any lifting needs.